Michelle Obama, aka the first lady of the United States of America, stopped by The Late Show With Stephen Colbert to dish on everything from Beyoncé to her husband's love of gossip.
Colbert opened up the interview by asking Mrs. Obama about her time in the White House coming to an end.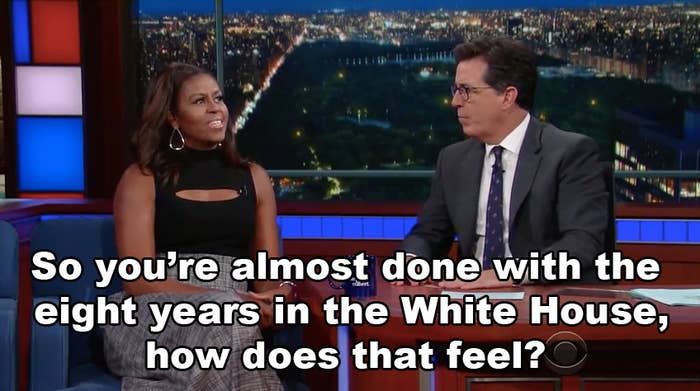 Her response was genuine and exactly what'd you expect from someone who has spent a good portion of their life in one of the nation's most historic homes.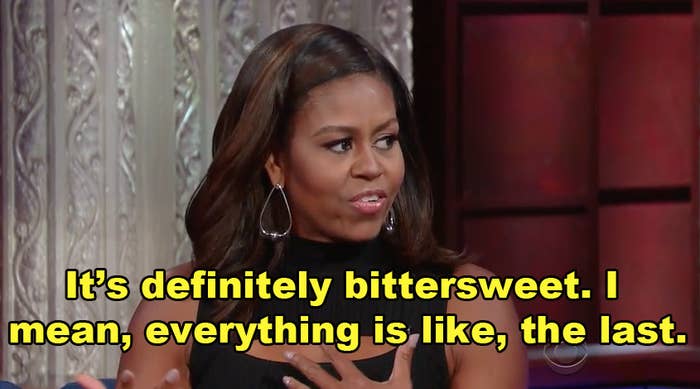 Colbert also asked if she'd talked to Sasha and Malia about the house the family would be moving into after their stay in Washington, DC, comes to an end.
And just like a mom, she revealed that she's already made them start packing.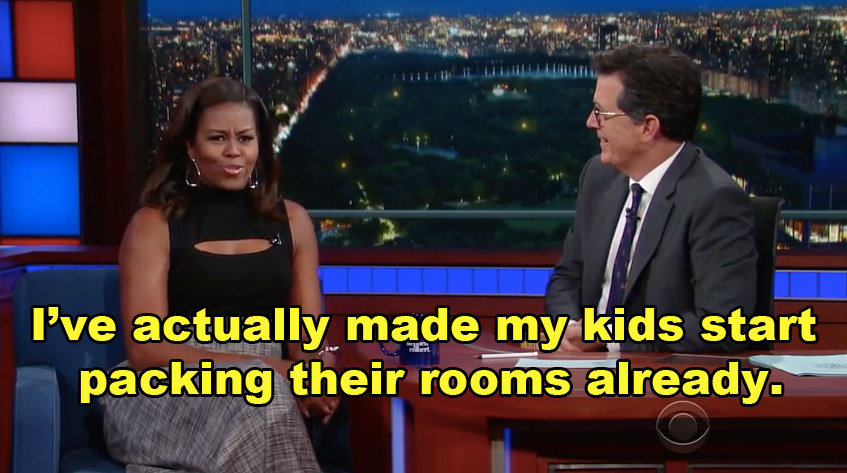 That was followed by an even more mom response when she said she'd toss out anything the girls don't pack.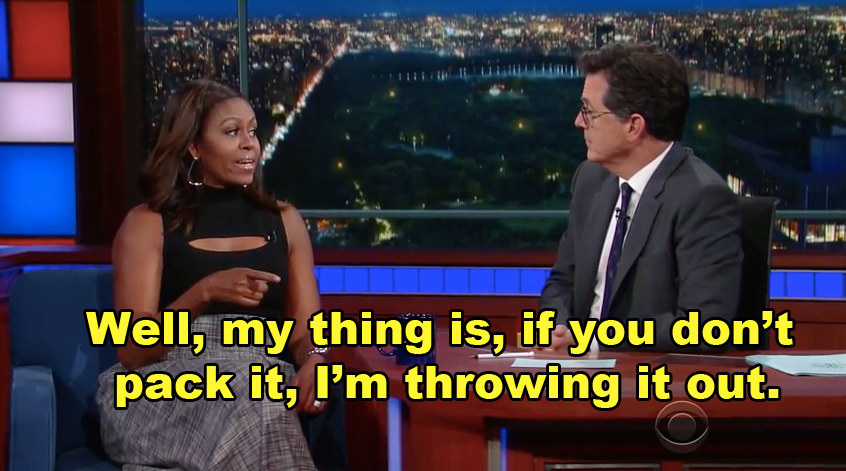 Later, Colbert snuck in one of the most important topics one must discuss whenever they are face-to-face with the first lady: Beyoncé.
And Mrs. Obama had nothing but glowing things to say about the superstar.
Then, she was asked about her much-talked-about Essence photo shoot with President Obama.
You know, the gorgeous photo that was circulating all over your various social feeds a few weeks ago.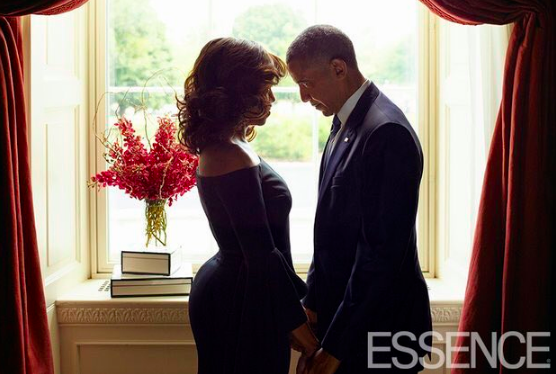 She told Colbert that President Obama is a lot to handle whenever they have shoots together.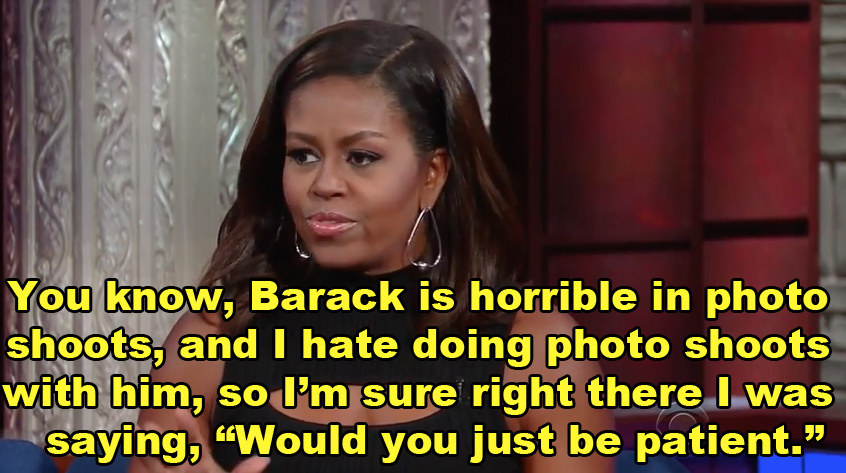 The convo about the president during photo shoots was the perfect segue for Colbert to ask if she could do impressions of the president.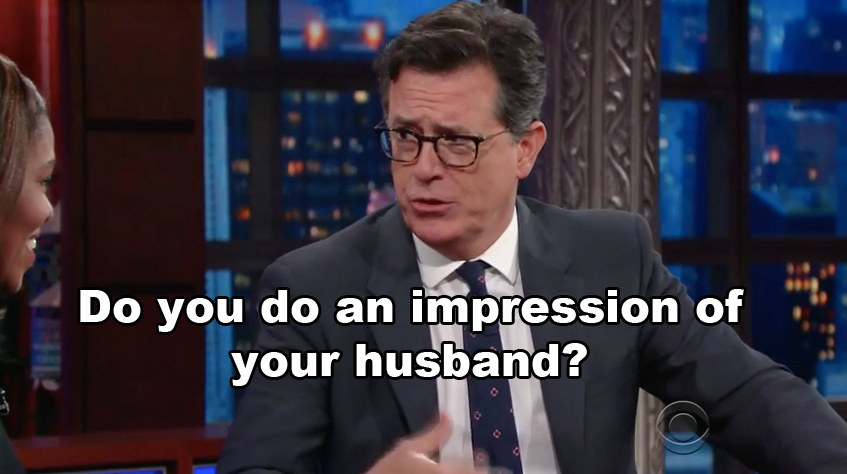 Apparently Mrs. Obama, along with her two daughters, can all do impressions of the president.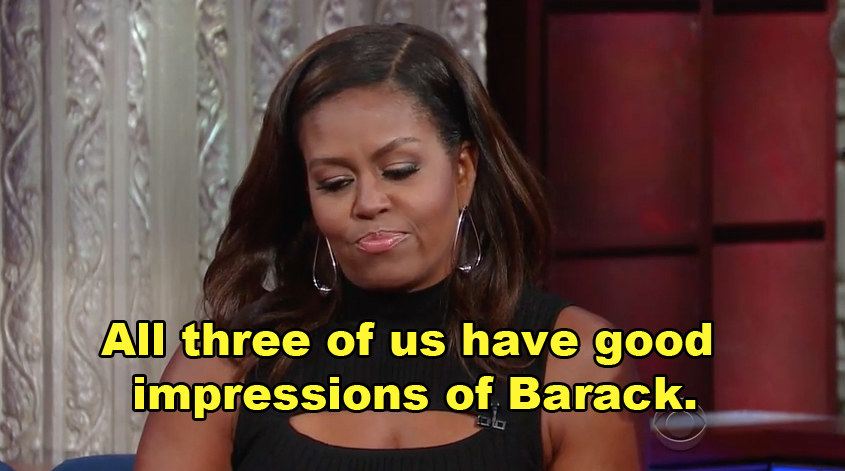 In addition to learning that the first family is pretty normal, we learned that President Obama loves gossip.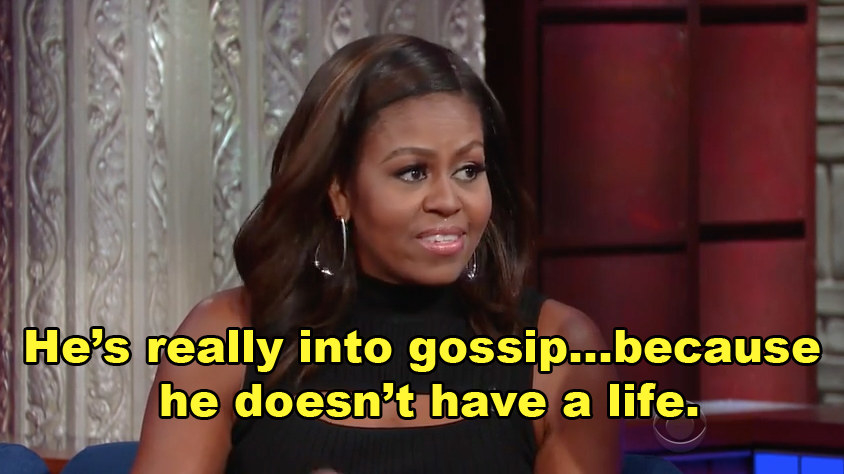 Rounding out the glorious interview, Colbert asked questions that made Mrs. Obama reflect on her time in the White House even more.
And, just like us, she said that she's bad at saying people's names.
She's also a french fry "fanatic" and once ordered them when she stayed at Buckingham Palace during a state dinner.
Finally, Colbert asked Obama about "swag" and how to achieve it, and she playfully shaded the late-night host about it.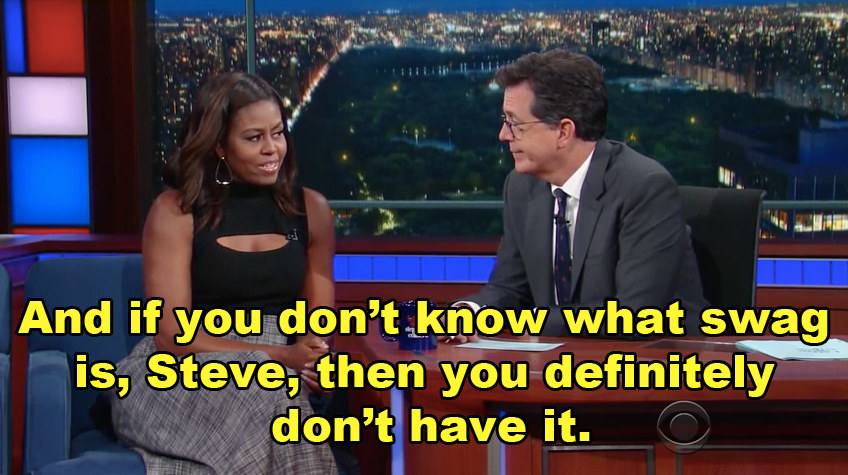 If only we could have four more years to celebrate this incredible woman. 👑