In the most recent episode of Game of Thrones, there was a major twist: Margaery Tyrell, who'd been imprisoned for her crimes against The Faith, was essentially forgiven for her sins by the High Sparrow.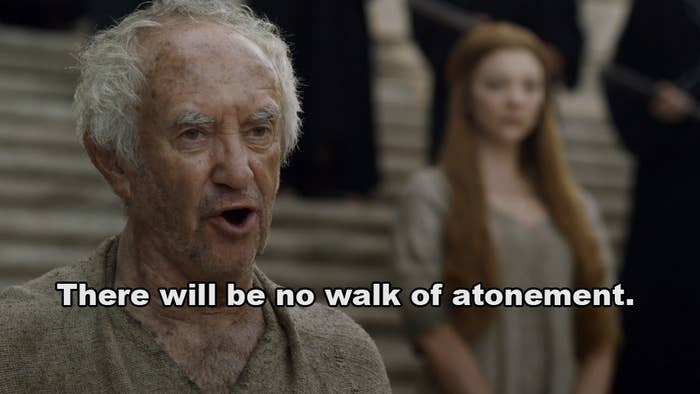 This happened because the Crown (Tommen Baratheon) and the Faith (the High Sparrow) have formed a union.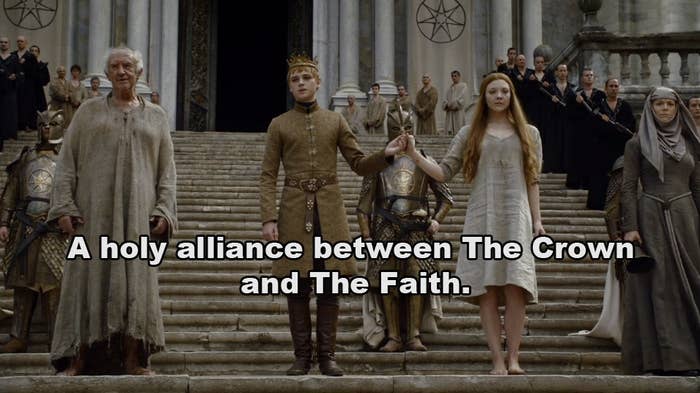 It should come as no surprise that this happened, especially considering Margaery has considerable influence on Tommen and she's a master at being deceptive in order to get what she feels she deserves.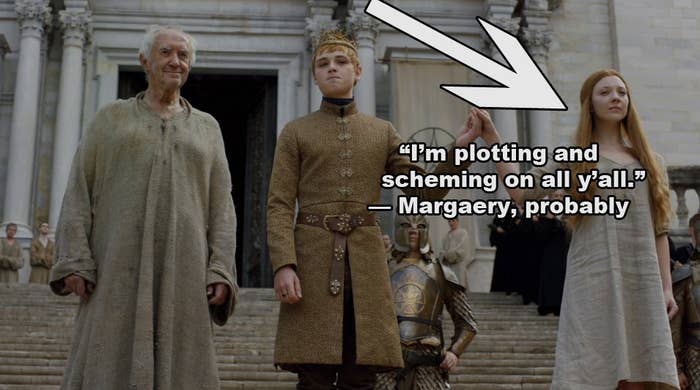 Earlier this week, Redditor singh_sahil24 brought up an interesting scene from the first episode of Season 4, titled "Two Swords."
Olenna tells her granddaughter the story of how she'd received a similar necklace from Margaery's grandfather...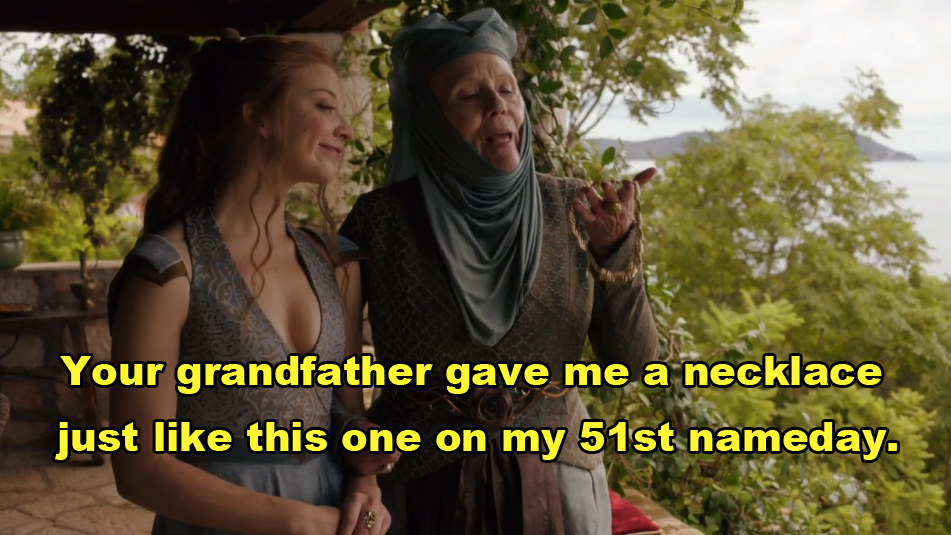 ...and as you can see, she clearly wasn't a fan of the trinkets.
Margaery does her best to calm her clearly displeased grandmother.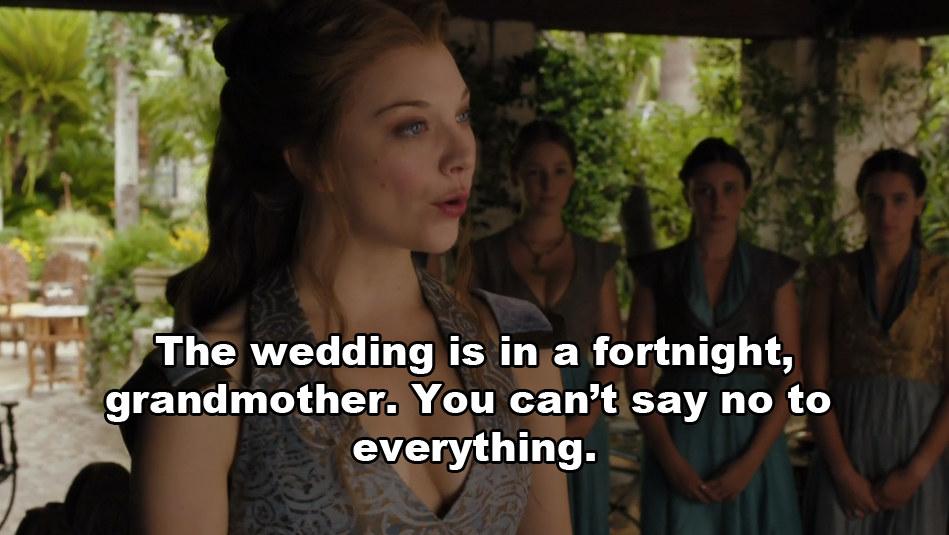 Olenna then sits down with Margaery and she talked about the terrible assortment of necklace options they were given...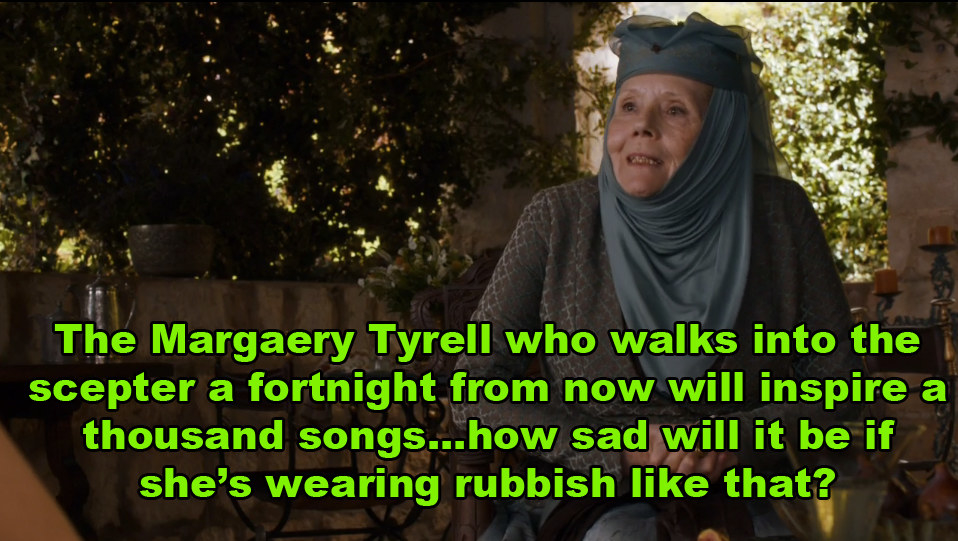 ...but what's most intriguing is how Margaery responded to her grandmother. Pretty ominous, right?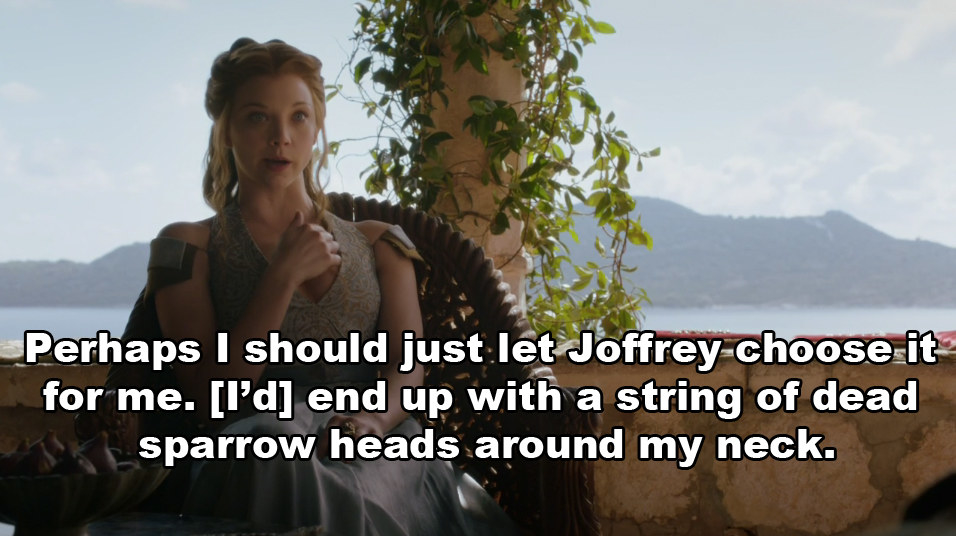 Could this be HBO's way of telling us that the High Sparrow is gonna be next on the chopping block?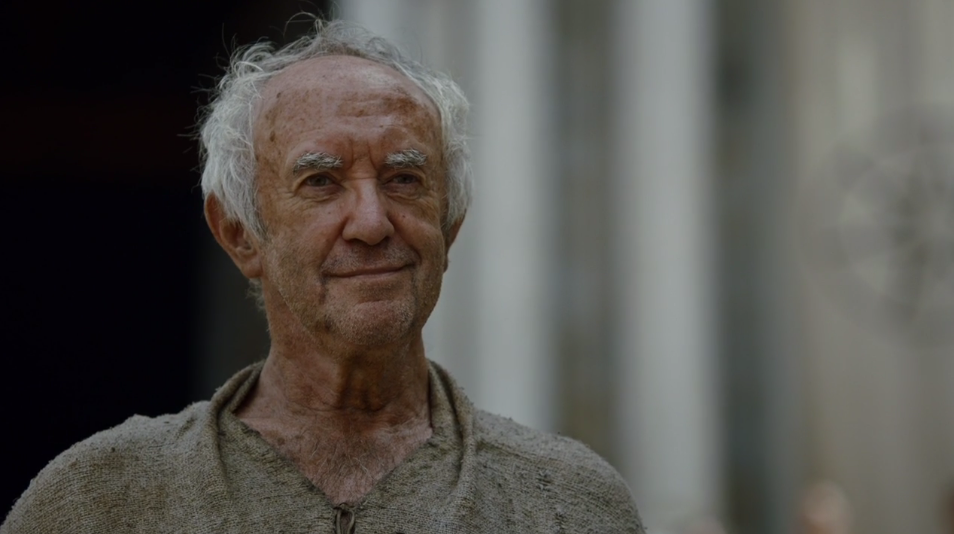 Either way, it ~seems~ like Margaery could be setting things up so she can exact revenge on the High Sparrow and his followers who had her locked up.