Liam Hemsworth has the kind of face that would make you volunteer as tribute in The Hunger Games.
Anyway, Liam decided to ride some waves 💦 with his pals and homeboy is lookin' even better than usual. 😍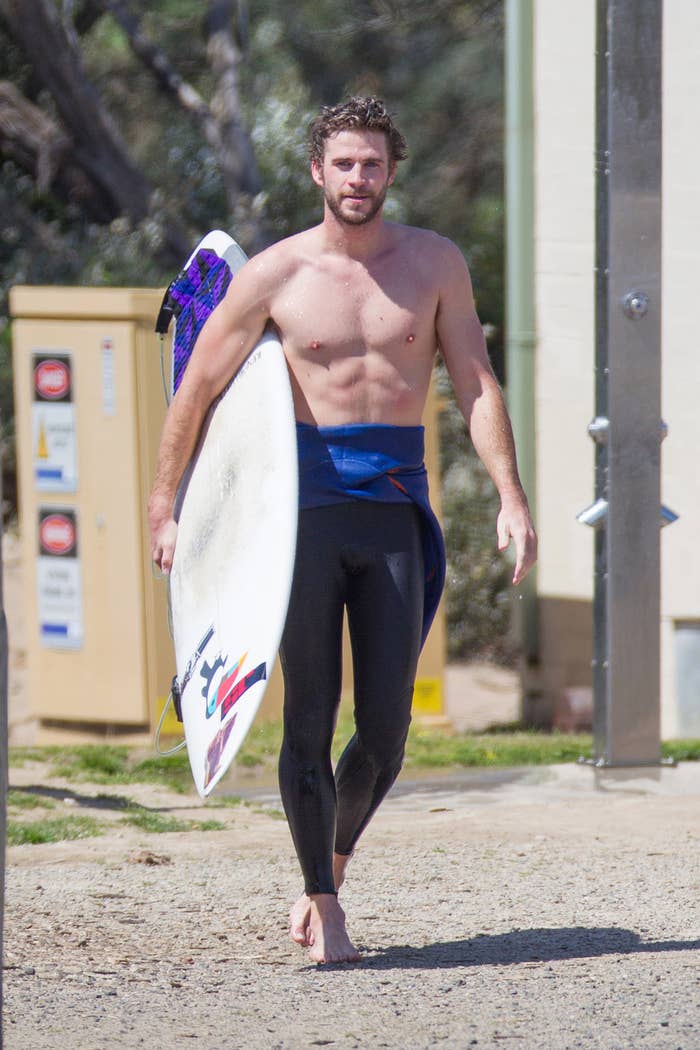 *becomes jealous of a surfboard*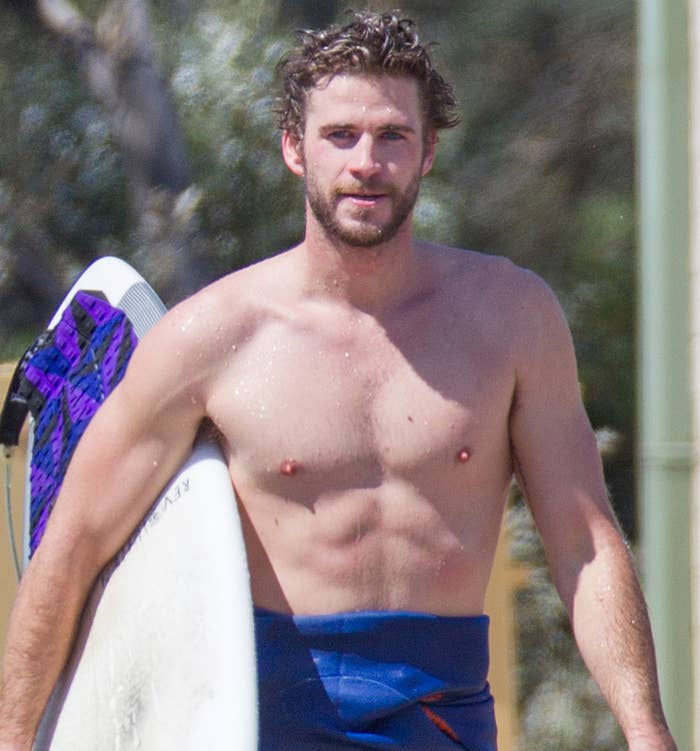 *glares angrily at the water cascading from Liam's incredibly pronounced pecs*
Liam, you make the combination of one oxygen and two hydrogen atoms look damn good.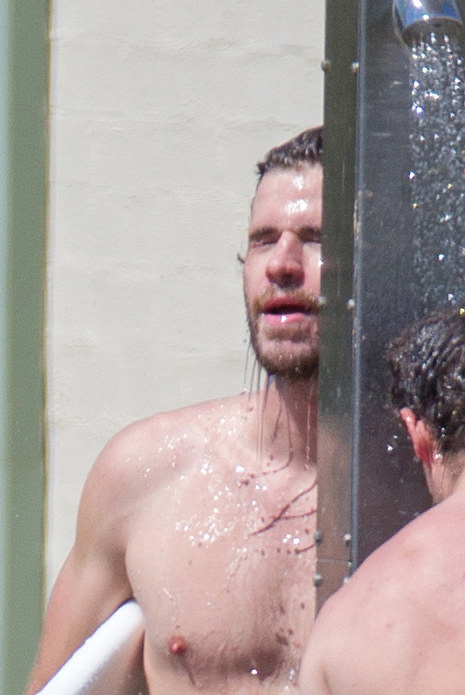 Shout-out to Australia for blessing the world with this handsome hunk. 🙌