Johnny Depp Didn't Hold Back When Talking About That Australian Apology Video
Depp is adept at throwing shade.
Depp planted a wet one on Jimmy right before sitting down and getting interviewed.
Of course, Kimmel needed to know more, and asked Johnny about how the whole apology unfolded.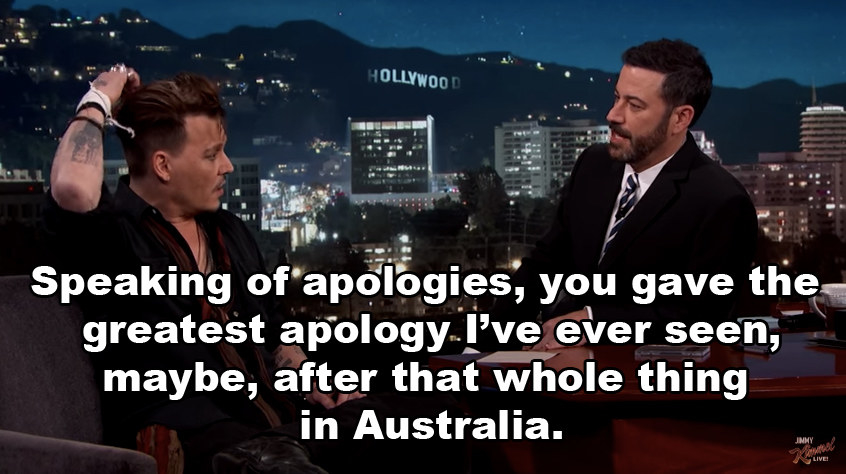 The two watched a brief clip of the apology video and you can just see how uncomfortable Depp is.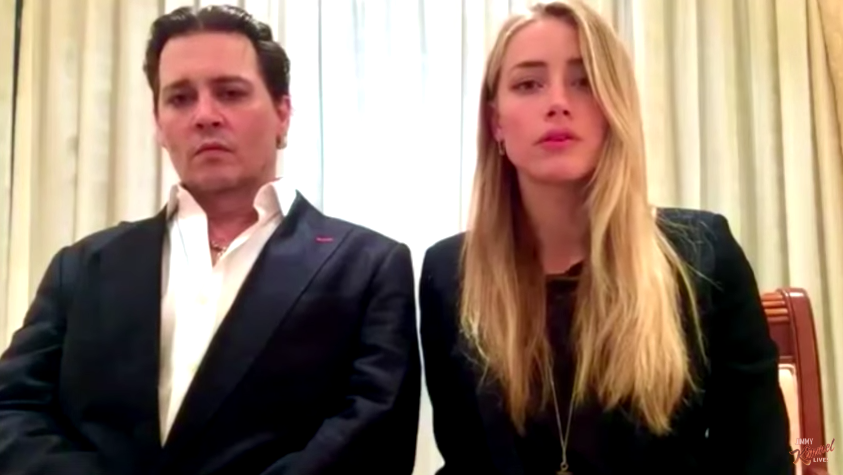 After that, Depp masterfully burned the great nation of Australia with a very crafty observation.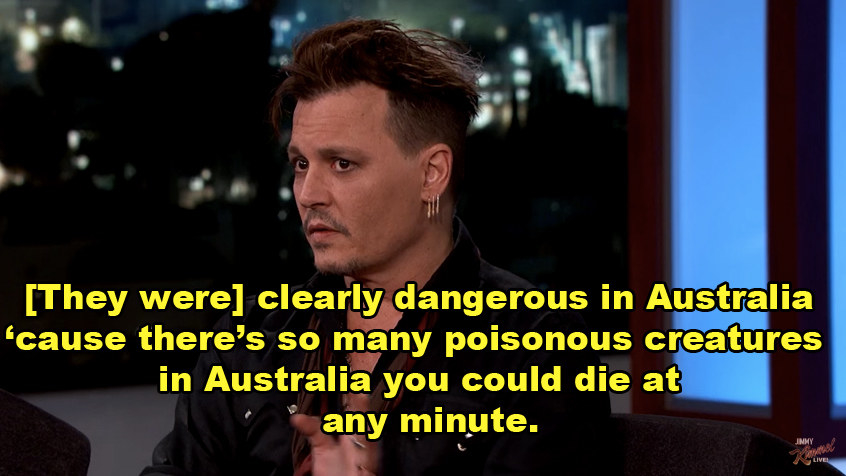 In the end, Kimmel asked if Depp would ever have issues with Australia in the future...