Cohen wasted no time asking J.Lo the tough questions, like which of her fellow American Idol colleagues she'd marry, shag, or kill.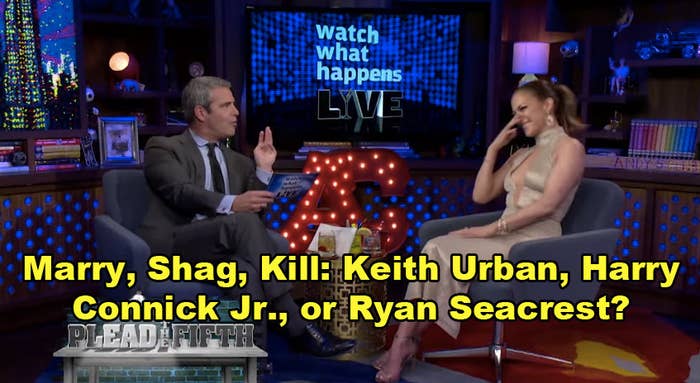 And the question proved to be too much for J.Lo to handle.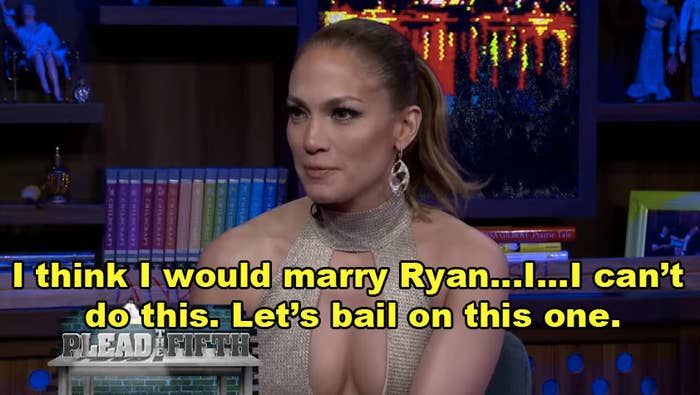 Next, Andy asked her a question about her ex-boyfriend Ben Affleck's back tattoo, and she was brutally honest.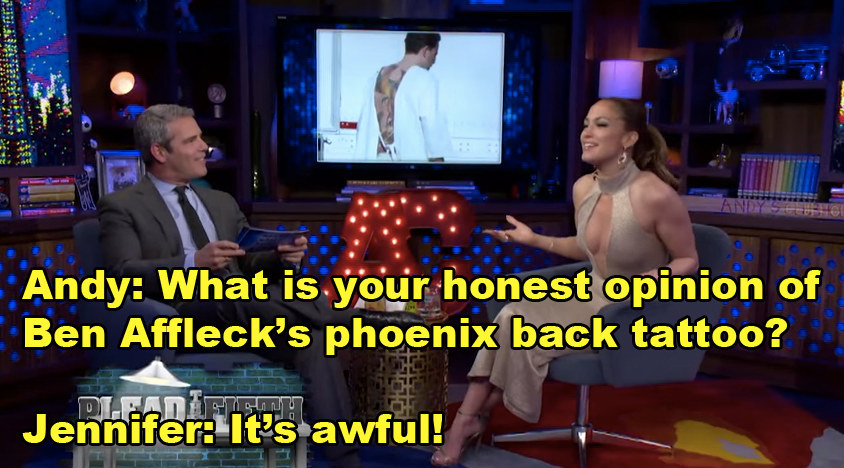 Maybe this is the real reason Bennifer didn't work out. #rip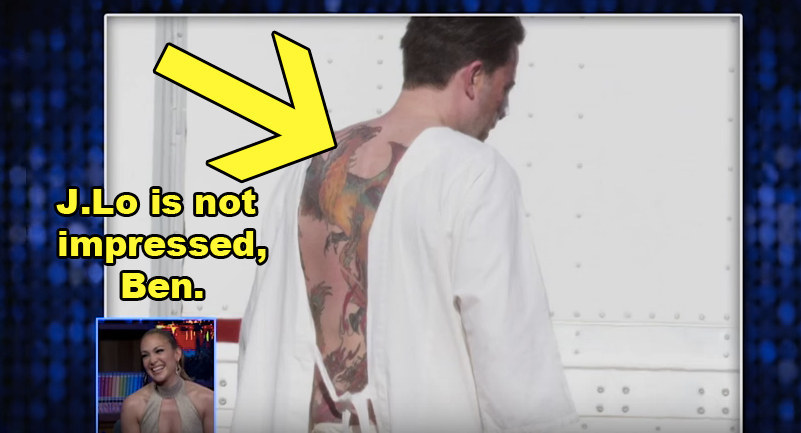 Finally, Cohen asked J.Lo why she'd seen a ton of the most popular shows in Vegas, but somehow never found the time to see Mariah Carey's show, insinuating it was because of their alleged feud.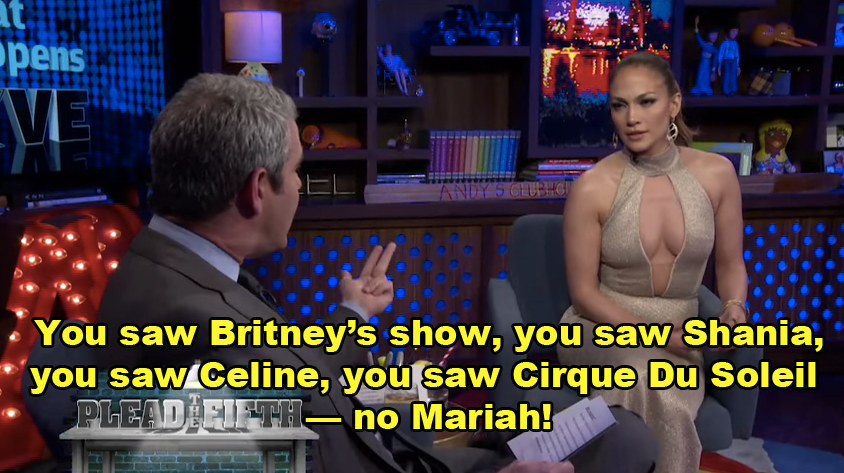 She also said that she was super busy with other stuff during the time Mariah's residency in Vegas was happening.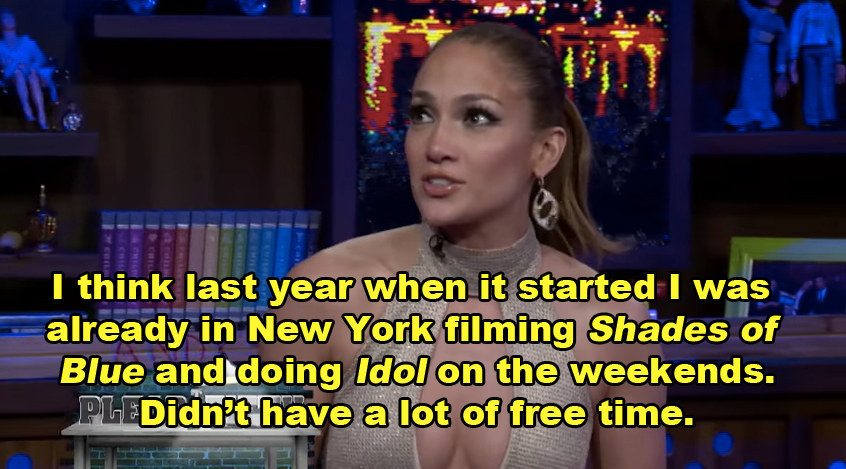 And although she hasn't had a ton of free time, J.Lo says she would want to see Mariah's show at some point.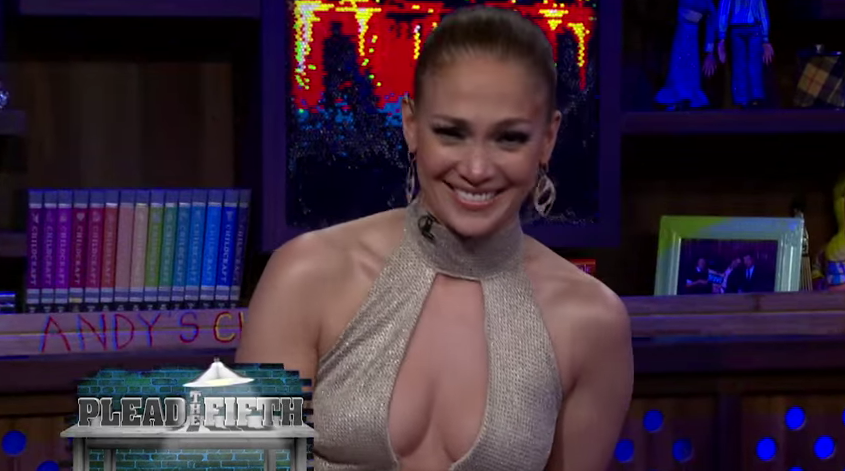 Hmm. How does Mariah feel about all of this?