For example, why didn't Facebook make a reaction specifically for babies who aren't aesthetically pleasing?
Get on that, Zuckerberg.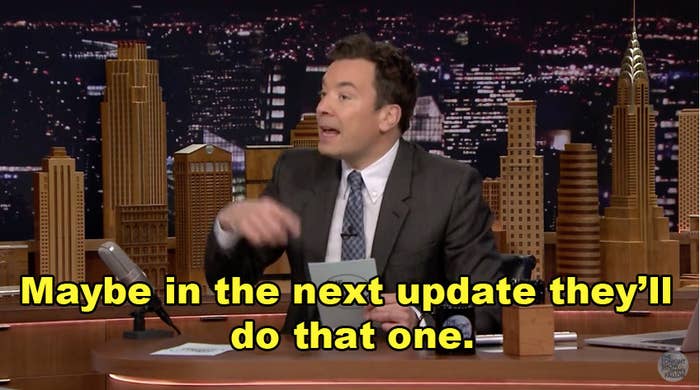 He also talked about how the new reactions look like a very sad Pac-Man.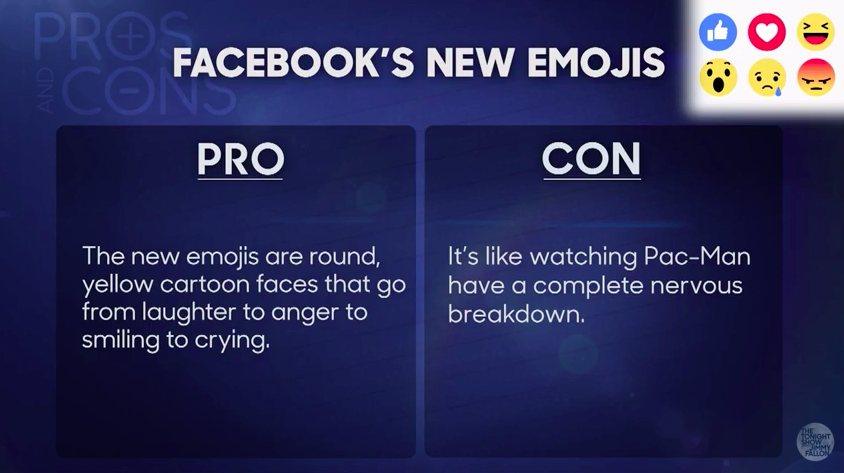 Which is true.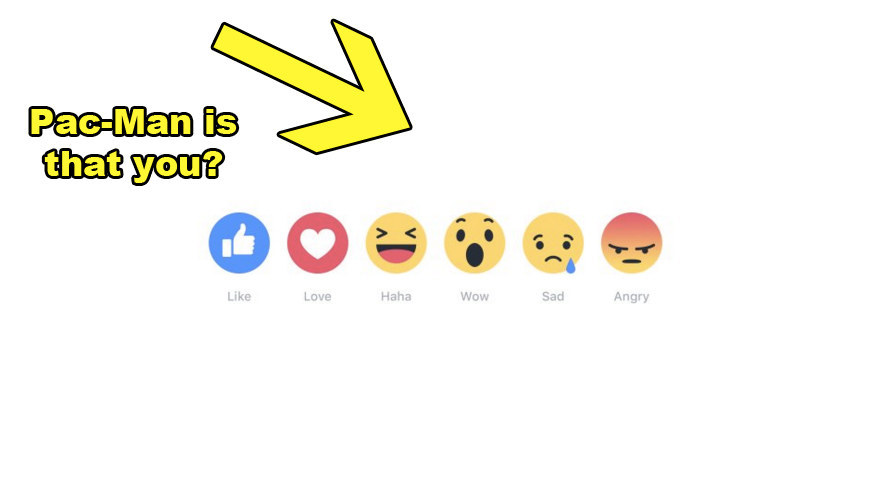 And you can't discuss Facebook without talking about that one friend who endlessly posts things about their engagement, especially when you thought they'd be single forever.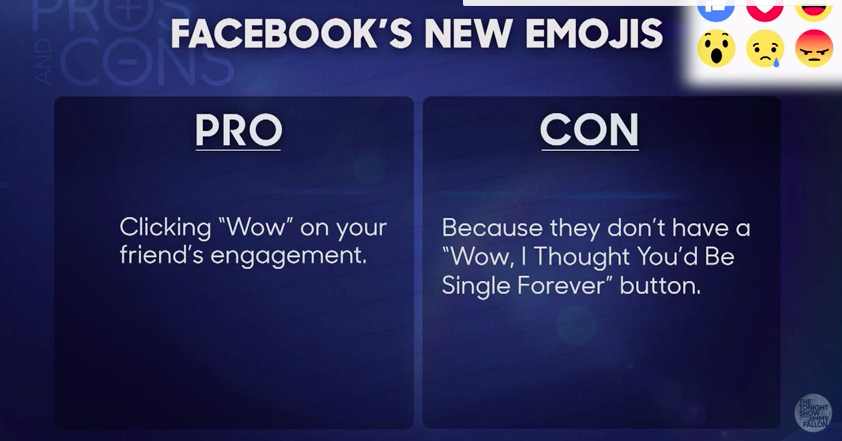 Perhaps an update for that in the future, Facebook?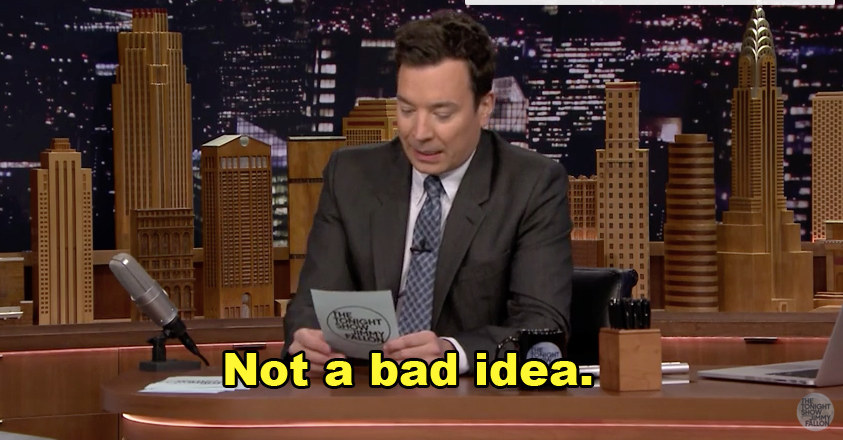 And finally, Fallon ended on a Donald Trump joke.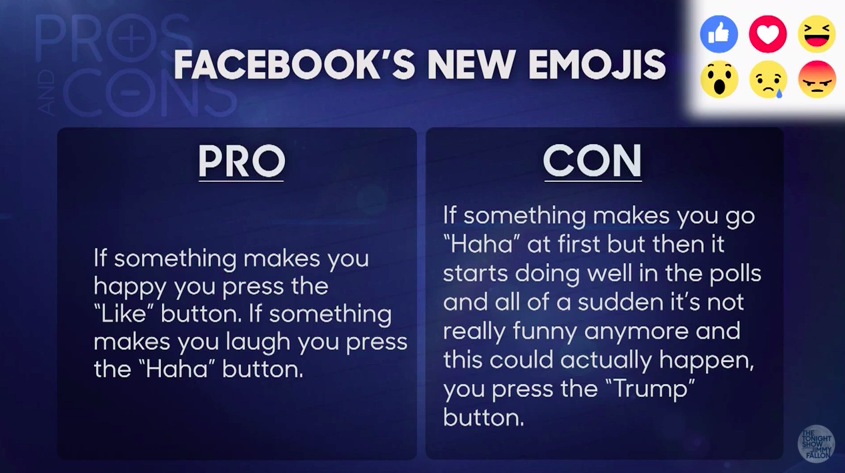 😔😞😞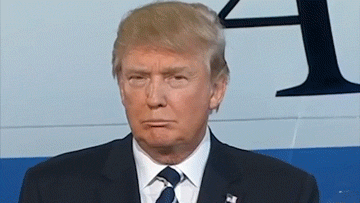 Never change, Jimmy.