Jesse Williams Gave An Incredibly Powerful Speech About Race At The BET Awards
"Freedom is always coming in the hereafter ... We want it now."
On Sunday night, Jesse Williams was honored when he received the Humanitarian Award at the 2016 BET Awards.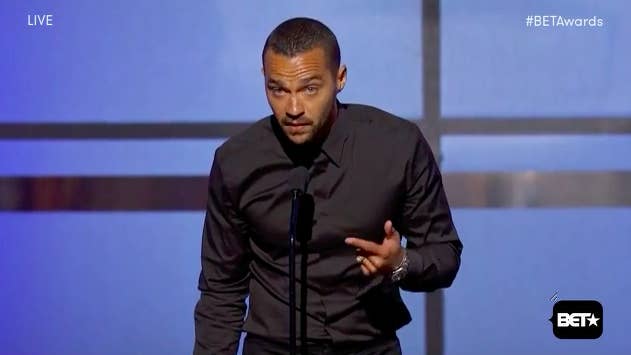 Right after Williams acknowledged some of the most important people in his life — including his parents, his wife, and fellow actors — he spoke at length about the everyday people who often go unrecognized for their charitable work.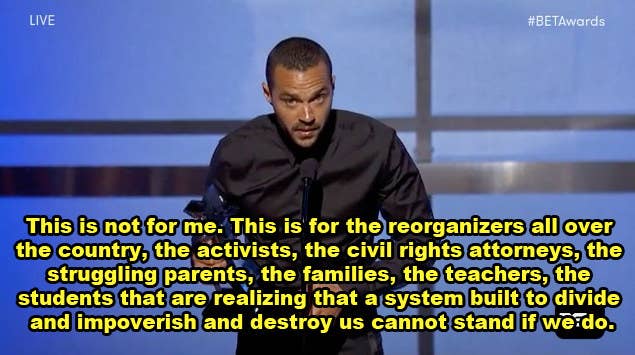 This was also a way for him to talk openly about race in the U.S.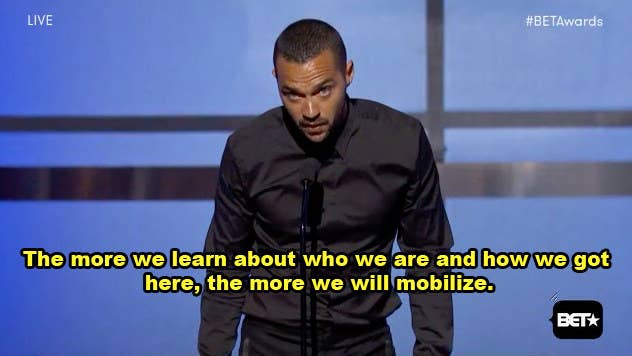 Williams' speech touched on a number of topics. From black women in America...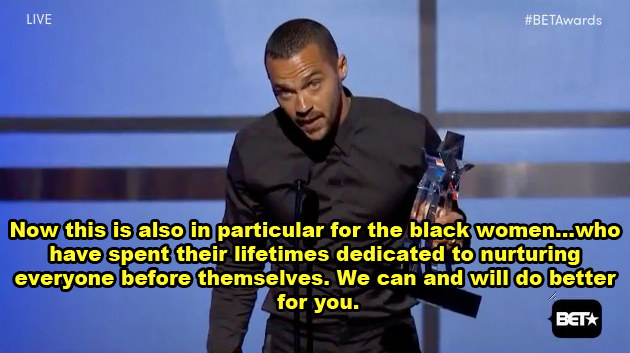 ...to police brutality.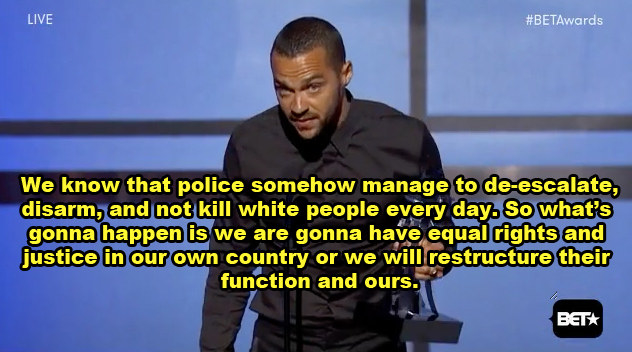 In an especially poignant moment, he talked about Tamir Rice, a young boy who was killed by police in November 2014.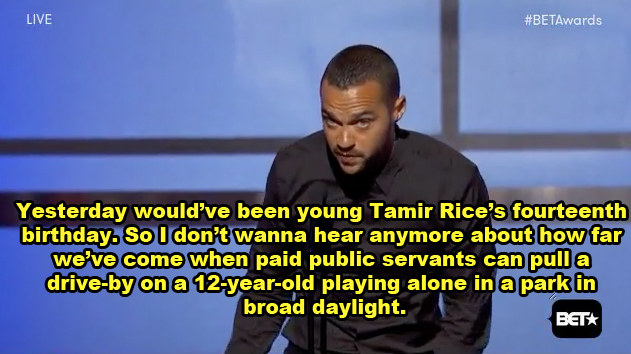 After that, he gave the names of others who lost their lives at the hands of law enforcement officers, like Eric Garner and Sandra Bland.
All before ending his incredible speech just as powerful as he started it.