Jane Fonda Said #MeToo Needs To Be Addressed In The "9 To 5" Reboot
The actor also gave some tidbits on how the reboot differs from the original 1980 film.
Two-time Academy Award-winning actor Jane Fonda stopped by the Television Critics Association summer tour Monday to promote her forthcoming documentary Jane Fonda in Five Acts, set for its TV debut on HBO Sept. 24.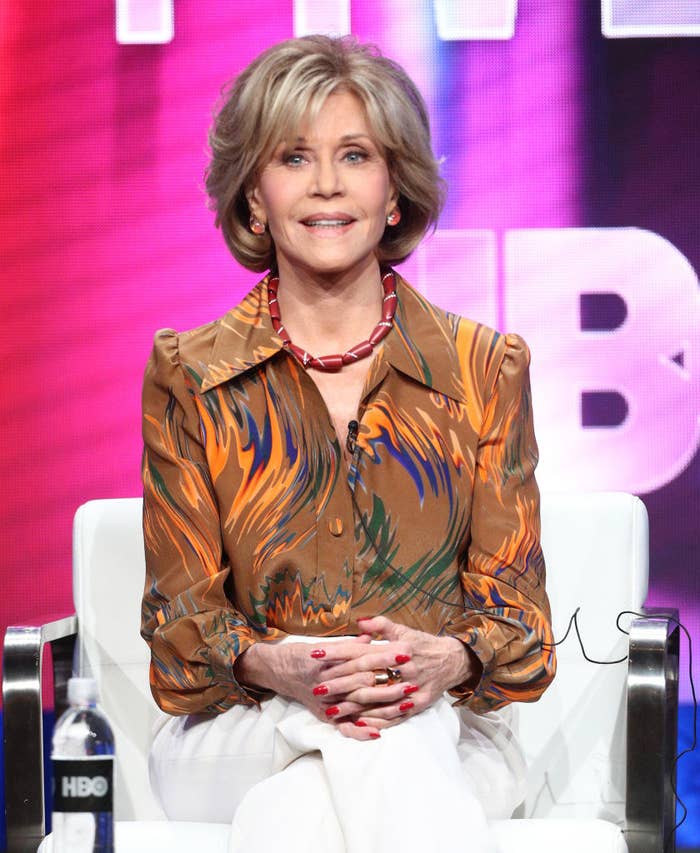 During the discussion, Fonda dropped a few gems about the highly anticipated reboot of 9 to 5, which she said she's involved with as an executive producer.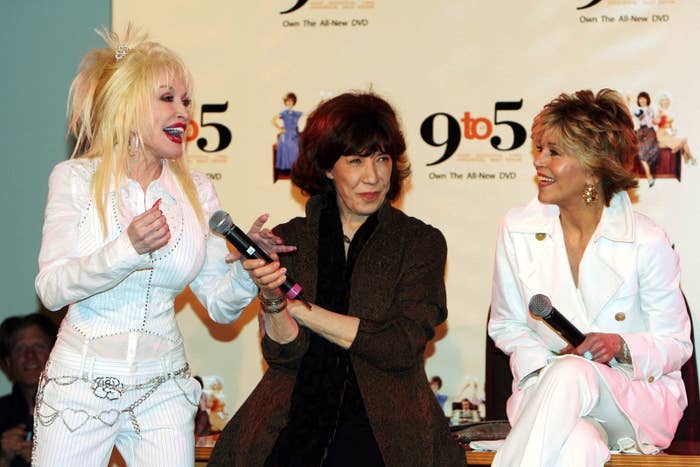 Back in March, Dolly Parton, who appeared with Fonda in the original film along with Lily Tomlin, confirmed that a reboot was on its way.
Rashida Jones will pen the script with cowriter Patricia Resnick, who was a screenwriter on 1980 version, which tackled sexism and harassment in the workplace.
Fonda went into some detail about the plot, saying that the company in the film would still be called Consolidated Companies; however, things are a lot worse in the workplace now.
"You work for the company, you were hired by the company, [and] if you have problems, you went to the company," Fonda said. "Today, a lot of the workforce is hired by an outside company and subcontracted back to Consolidated. So if there's a problem, where do you go? Who do you complain to? Who do you fight with?"
She added: "Plus, with social media, the internet, the computer, all the things that we didn't have then, you can be spied on very easily — everything you say, everything you do, everything you write, every email you send — so it's much worse."
She did, however, think the #MeToo movement had allowed for some headway for workers.
"Although I do think sexual harassment will tend to drop because guys are scared," Fonda added.
But while Fonda is fully ready to appear in the new film alongside her former castmates, she said she won't lend her talents to the project if social movements like #MeToo aren't represented in the plot: "If they're not," she said, "then I'm not gonna be in it."