The always delightful Adele appeared on Ellen to talk about all things music, particularly her heavily discussed Grammy performance. But that didn't stop Ellen from having some fun with this moment.
Adele seemed normal at first when she entered the juice shop, placing her order like she's some kind of commoner...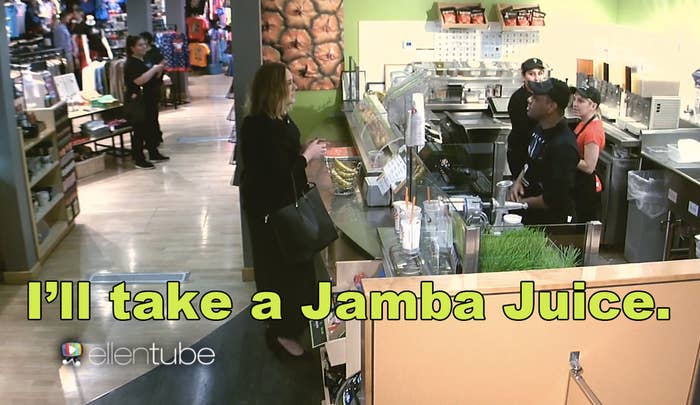 ...then things got interesting.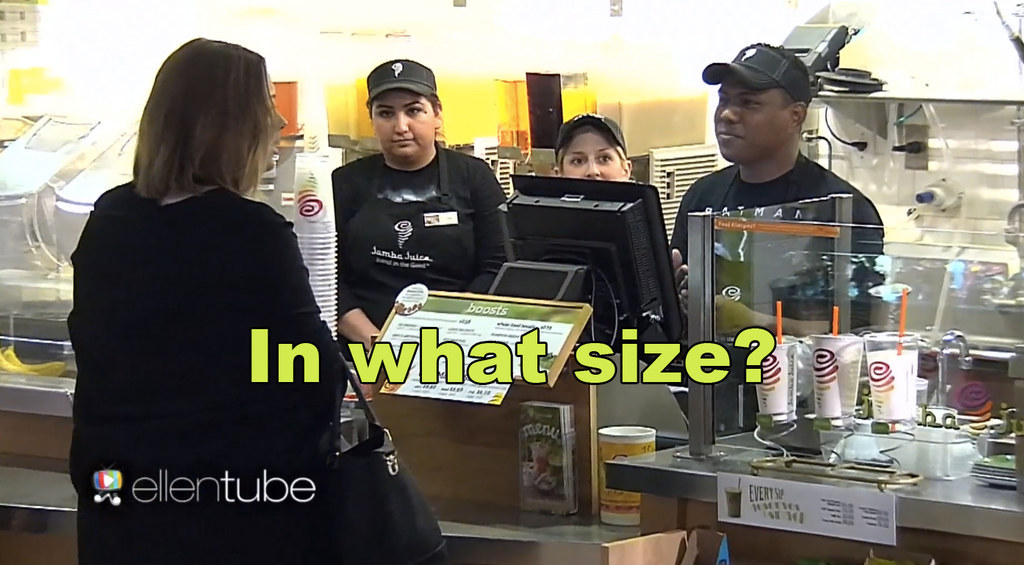 Ellen told her to ask for something quite difficult to make.
Of course, the Jamba Juice employees were perplexed by Adele's request.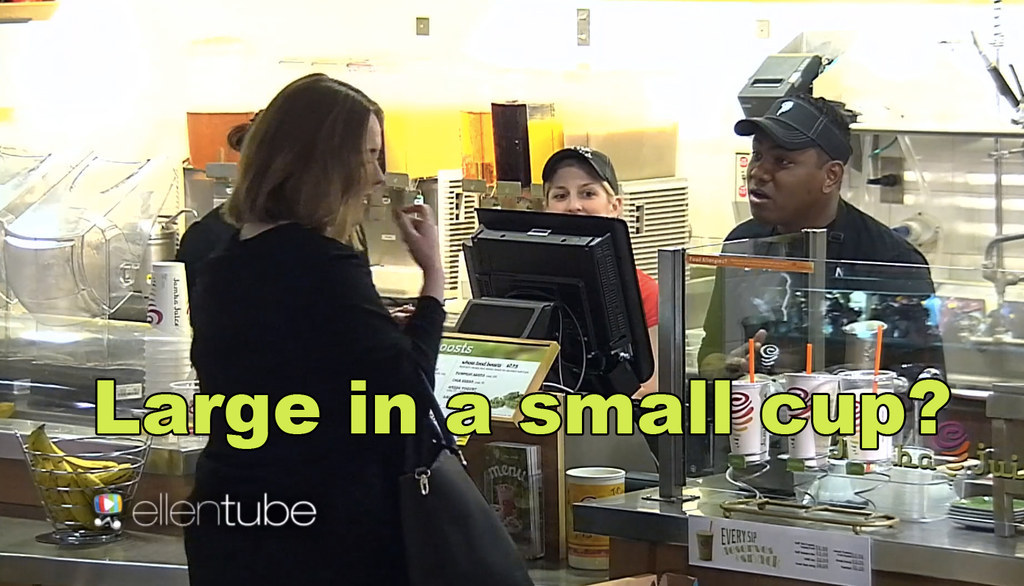 Then Ellen had her cut some wheatgrass. Normal stuff.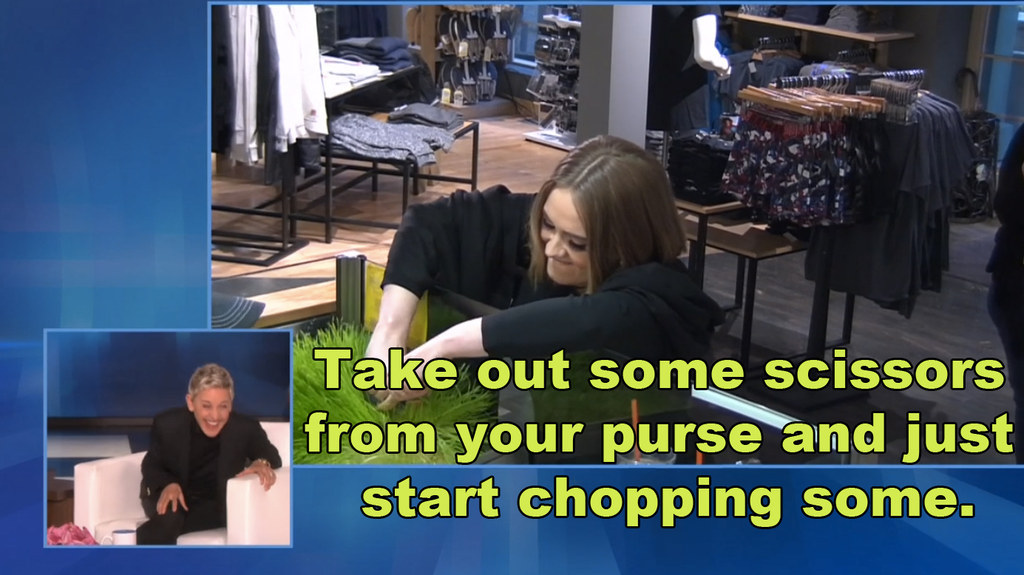 Adele had a wonderful sense of humor about the whole thing, though.
After toying with the employees of Jamba Juice for a while, Adele finally gave in and told them about the prank.
Surprise!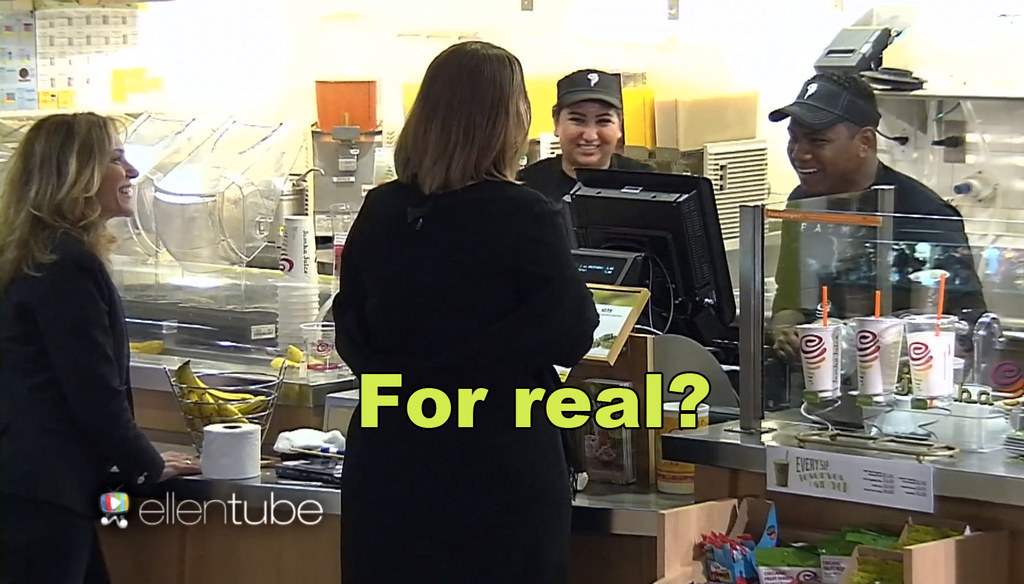 How lucky are we to live in the same world as Adele?