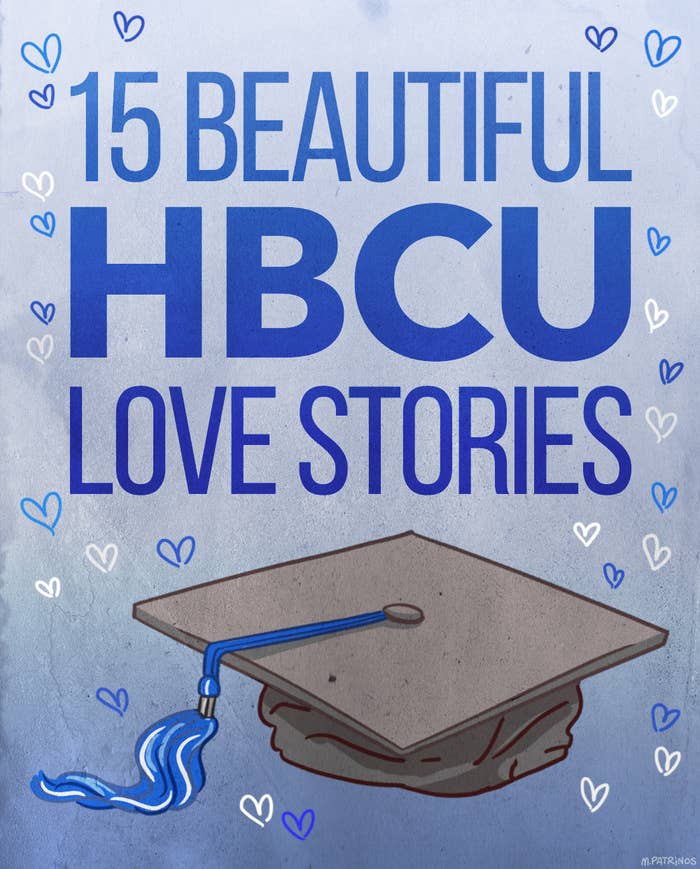 1.
It all began with a mutual love for sports.
Diamonds are forever... Our love began on the baseball/softball diamond at Howard University. We both played for the university's teams. We became friends during our freshman year and didn't begin dating until our senior year. Howard is a big part of our lives, and we return frequently for football games, Charter Day, and other activities. We've been together 11 years, and we'll celebrate our third wedding anniversary this Saturday!
Submitted by Tamra Berry, Facebook
2.
The house party.
I met my boyfriend at a house party my freshman year at Florida A&M University. I met one of his close friends while on campus and his close friend became my friend. He had a birthday party, and we met! He had a car, so a couple of months later, he was rescuing me from Wheatley Hall and I was bringing over "caf" food for dinner. Four and a half years later, we have moved to New York together! "I'm so glad" FAMU brought together me and the love of my life.
Submitted by Ellen Robinson, Facebook
3.
Sometimes the person you see all the time on campus could become your soulmate.
My fiancé Jamie and I actually spent our four years at Xavier University not knowing each other. We would see each other around campus and maybe give a shy smile while heading to class but we never officially met until graduation night. It was a graduation party at a club in New Orleans. After being introduced by a mutual friend we exchanged numbers and the rest was history. Jamie and I danced the night away and had our first kiss right there on the dance floor. We were inseparable the entire summer and knew from the start we had something special between us. It's been over five years since that night, and though we have had some ups and downs our love is stronger now than ever. Now we have an 11-month-old daughter and will be getting married in a little more than three weeks. Even though we didn't date while enrolled at Xavier, it was because of an HBCU that we met and started this great journey together.
Submitted by Victoria Gerdes Harmon, Facebook
4.
Even if you forget to ask for their number, it can all work out in a beautiful and unexpected way.
Was walking back to my dorm on my way to class and I heard someone say, "Ay you smell good." I turned around and saw this beautiful woman standing there. I went up to talk to her; I was so nervous that I walked away without asking for her number and her name. I saw her again a few weeks later and refused to miss my opportunity. I got her number and we set a date to hang out. The first night we hung out we ended up talking in the lobby of my dorm until the sun came up the next day — that's when I knew she was special. We've been together ever since. We met at Tuskegee University #SkegeeLove.
Submitted by Marcellus A. Edwards IV, Facebook
5.
The fire alarm that sparked a love story.
Morgan State University, July 2004. Senior year during an early-morning false fire alarm. I stumbled out of our student apartment, sweatpants, hair tied, chillin' with no makeup on, and ran into this chocolate drop wearing a Knicks jersey, matching fitted, blue "Brooklyn-ized" Nikes, and silver jewelry. We spoke and parted ways. A few weeks later, we met again. A few weeks after that, we were spending every waking moment together: talking, cooking, playing Street Fighter, etc. Eleven years later, we're happily married with a beautiful daughter, and we will be celebrating our fifth wedding anniversary tomorrow! God is good!
Submitted by Janelle A Maddox-Regis, Facebook
6.
Think you can't meet a great partner at the club? Think again.
My husband and I just celebrated our 10-year anniversary. One month to the day (April Fools' Day 2004) before my graduation at FAMU, I went out for ladies night with my girl Rasheeda and she disappeared for quite some time. I decided to go look for her, and of course she was talking to him. As I approached, she said, "Here is someone that you don't know. It's my friend Zenna." I responded that I knew him because I met him in the fall when I attended a reception for a potential employer that he had interned with. So I quickly ended the conversation and pulled her to the dance floor and he followed. After dancing the night away, we ended up talking until 5 a.m. (Rasheeda fell asleep on us at some point lol). After that night we became "a crew" and Noel, my now-husband, became a really great friend. I quickly realized, however, that I unwittingly fell in love with him and he admitted that he found his wife on day one. He asked permission to request my hand in marriage Fourth of July weekend later that year. We had a long-distance relationship since I had already accepted a job in New Jersey that started in August. He flew in October of that year to propose. I found a new job in Atlanta one week before our wedding, and we married in August 2005. So what I learned is that when it's right, you just know it's right.
Submitted by zennaw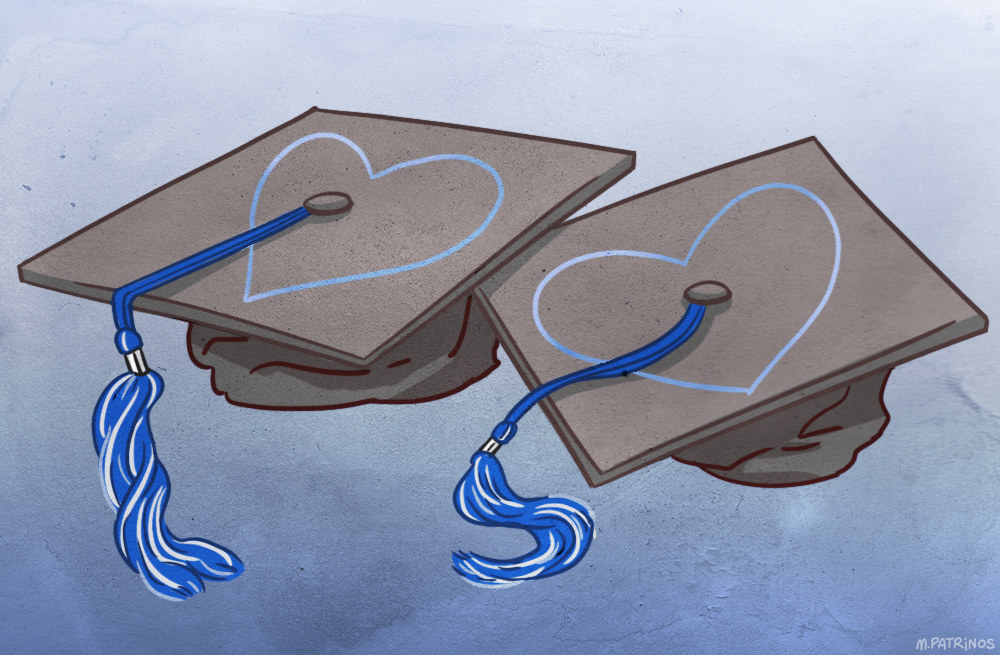 7.
And sometimes love truly does conquer all, even distance and time.
Eric and I met in 2005 during freshman year at Florida A&M University. For welcome week, a campus organization was passing out pizza the day before classes started, which also happened to be his 18th birthday. After about the three times through the line, Eric finally stopped me to introduce himself. We shared a few minutes of conversation, exchanged numbers, and went our separate ways. We developed a really close friendship over the course of freshman year. It wasn't until our sophomore year that we "officially" started dating.
Eric graduated a year before me and received a commission into the U.S. Navy as an officer. Shortly afterward, he moved to his first duty station in San Diego, California. After I graduated, I moved to Minnesota and began working at a local television station. The distance certainly tested our relationship; however, it ultimately brought us closer together and created a greater appreciation for moments we shared together. We married on July 20, 2013, and relocated to Atlanta shortly thereafter.
No matter where our lives take us, two things will remain constant: our love for each other and our love for FAMU!
Submitted by Tayler James, email
8.
When your nerdiness meets that of another nerd and magic happens.
Derrek and I met at nerd camp in the summer of 2007. At least that's what our families called it. Really we met at a summer internship in Upton, New York, at Brookhaven National Laboratory. Our respective HBCUs sent us to spend 10 weeks doing scientific research with other students from around the country. I attended FAMU in Tallahassee, Florida, while he came from Southern University in Baton Rouge, Louisiana. To be honest, I thought I had just met a cool guy for a summer and I thought we'd go our separate ways once our 10 weeks were complete. Little did I know God had other plans in store. Over the course of the next five years (from 2008 to 2012), Derrek and I dated LONG DISTANCE until we tied the knot June 9, 2012. The phrase "absence makes the heart grow fonder" is the theme of our relationship. We never lived in the same city, let alone state, until we got married. But the love we had for each other was like no other. After three years of wedded bliss and with our first child on the way, I couldn't imagine a better partner to share my life with.
Submitted by Alisha Ferrell, email
9.
If he plays the piano, he's definitely a keeper.
So I met him at Fayetteville State University in North Carolina. I was very quiet and kept to myself. My childhood best friend and I ended up going to the same school. She is very outgoing and makes friends easily. Well, one day I'm reading in my room and she hits my cell and tells me about some guy in her math class named Chris who I have to meet. She tells me to meet her in the game room of the student center in 10 minutes. I'm thinking, Umm OK. So I go in and there she is chatting it up with this amazingly hot dude. So at first I try to act casual; I walk up and say to hey to both of them. She introduces me to him, Chris. At first I laugh, and he asks, "What's funny?" I tell him my name is Krista. We end up talking and playing pool for a while. After we first met I didn't see him around for a few weeks. But finally I ran into him in the craziest place: my 8 o'clock English class! Half of the first semester we didn't know we were in class together — LOL. But after that we would meet up and hang out. He would play the piano for me in the auditorium. It was so beautiful; he would play me all my favorite love songs. We literally fell in love in one semester. Long story short, it's almost five years later and we are about to celebrate our second wedding anniversary.
Submitted by kristamcraev
10.
Staying in touch has its benefits.
Clark Atlanta University meets Morehouse story. He was graduating and headed to George Washington Law in D.C. and I was starting CAU. We met on the bus to a telemarketing job that employed what appeared to be half the Atlanta University Center. We dated for only two months before he moved but stayed in touch for several years until life and distance got in the way. One and a half decades later he found me on LinkedIn; we rekindled our friendship then our romance six months later. We're getting married next year.
Submitted by mcgyvr
11.
Here's another reason to pay attention in class: You may meet your future life partner.
Met the love of my life in world civilizations class at Winston Salem State University. We connected over our love of books and became fast friends. After two years of friendship, he left for a summer to study abroad. In those months apart we were "lovesick." Soon after he returned, we were engaged! We have been married almost 15 years now and have two sons. HBCU LOVE IS REAL.❤️
Submitted by deneiabryanta
12.
Sometimes persistence is the key to finding a great love.
I met my husband in 2003 during my freshman orientation week at Jackson State University. I thought he was also a freshman since he was there early, but he was a junior who had to report early for football practice.
On my second day at JSU, he saw me as I was leaving the café. He stopped me and asked me if I would walk him to his dorm, as it was raining and I had an umbrella. I declined because he was a stranger. Later that same night, he saw me on the plaza talking to a group of people. He approached me and asked for my number. The rest is history!
We recently celebrated our 10+2 anniversary, as I like to call it. We married on our 10-year dating anniversary, so he would have to remember only one date. We've been together 12 years: 10 years dating, and two years married.
Submitted by jmbender92013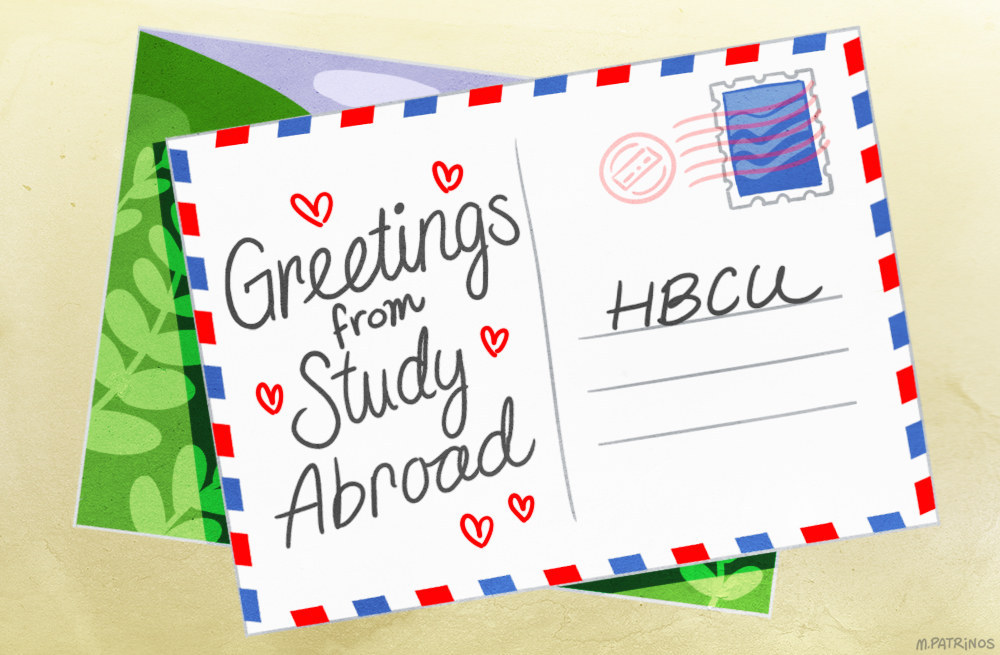 13.
Love never fails.
My fiancé and I met in 2006 at Tennessee State University. We had an English class together and never spoke at all; it took us attending a BBQ with his frat brother and a friend of mine who were dating to realize how much we were attracted to each other. Then the infamous Facebook inbox message came about how he wanted to get to know me better and by the following semester we were dating! He was the school's running back and I was his biggest cheerleader! We actually parted ways and I went and got my master's and he played in the NFL. We remained friends and kept in touch occasionally, then after several years passed, I ended up in Texas (where he is from) and found out we were living about two hours away from each other. We drove and met up every weekend for like three months; it's been a little over two years now since we got back together and we literally picked up where we left off. We are getting married April 2016! Love never fails! Who would have thought I would be marrying my first love?!
Submitted by kailasunshynet
14.
Love at first sight really happens, and not just in the movies.
I met my husband Damon when I was 19 and in my sophomore year at Clark Atlanta University. We had a mutual friend he was with, and my friends thought he was cute and so I went to introduce them. He asked me for a hug and I distinctly told him, "Uhh... nooo... I don't know you. You're a STRANGER." It was love at first sight.
A few weeks later I stalked him into being my friend and we spent the rest of the semester learning about each other. There was no initial chemistry on my part (I tried to hook him up with my best friend!) but he was cool so we hung out. By the spring we were inseparable and everyone but me could see he was smitten. We attempted to date that summer but fearful of ruining a friendship I pulled back. Fast-forward a year and after a major heartbreak and spending a year apart we tried again and it was crazy awesome. We fell hard and our friendship seamlessly switched gears. By the time I turned 22 we had sketched out plans for forever-ever after college. We got pregnant shortly thereafter and that changed everything.
In 2010, we were married with our then-8-year-old as flower girl and our college roommates as matron of honor and best man. One year later we welcomed a baby boy and expanded our family to four. Five years later into marriage and 17 years as friends, we still look back on our CAU days with fond memories and are grateful for our time there and the fact that we met SO many people. One of whom happened to be each other.
Submitted by Amber Dorsey, BuzzFeed Staff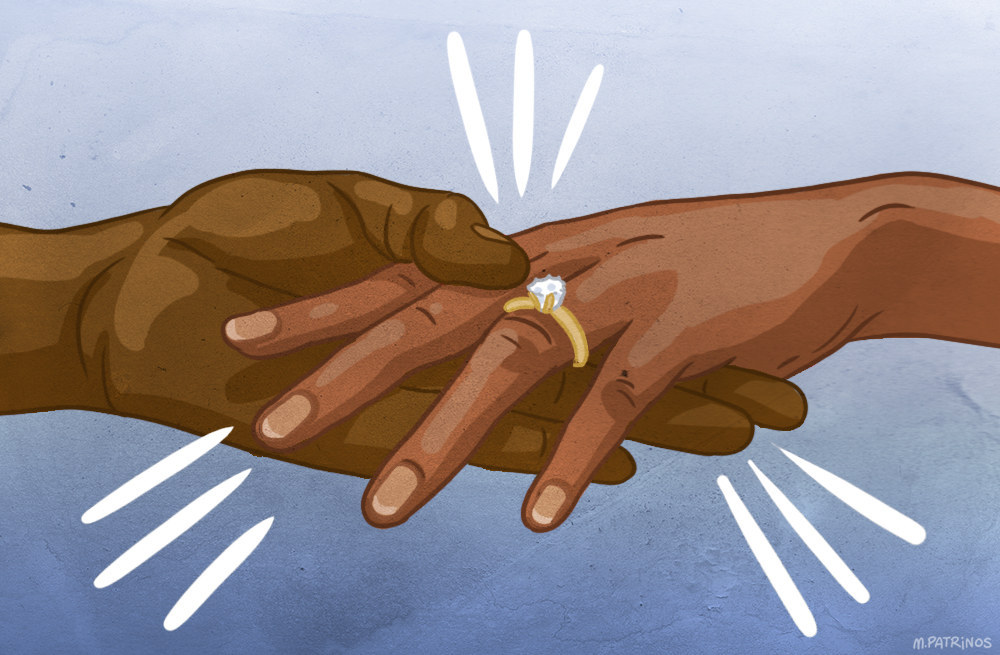 15.
Love can endure, even when your soulmate is no longer here.
I met my husband at Tuskegee in 1964. I was a sophomore and he had returned to college after being married, children, divorced, and military serviced. We met in a philosophy class where he was the substitute teacher. We were married in 1968 and were together until his death in 2013. He was my soulmate! Miss him much.
Submitted by maryr41c6350dd
Follow the BuzzFeed Community on Facebook!
Note: Submissions have been edited for length and/or clarity.