It's been pretty evident that Arya Stark has had some difficulties with completely giving herself over to The Many-Faced God. And in last night's episode, Jaqen H'ghar gave the youngest Stark sister one more chance to prove herself. He also made it very obvious that she won't be given a reprieve should she fail to carry out her mission. When she gets to the play, she's forced to watch a re-enactment of the death of her father, Ned Stark. And it was, of course, extremely hard to watch. While Arya searched for Lady Crane in the actors' tent, viewers were subjected to an eyeful of the literal embodiment of the eggplant emoji. 🍆 But it should be noted that this isn't the first time a penis was shown on GoT. Theon's penis was shown in Season 2, Episode 5, which was titled "The Wolf and the Lion."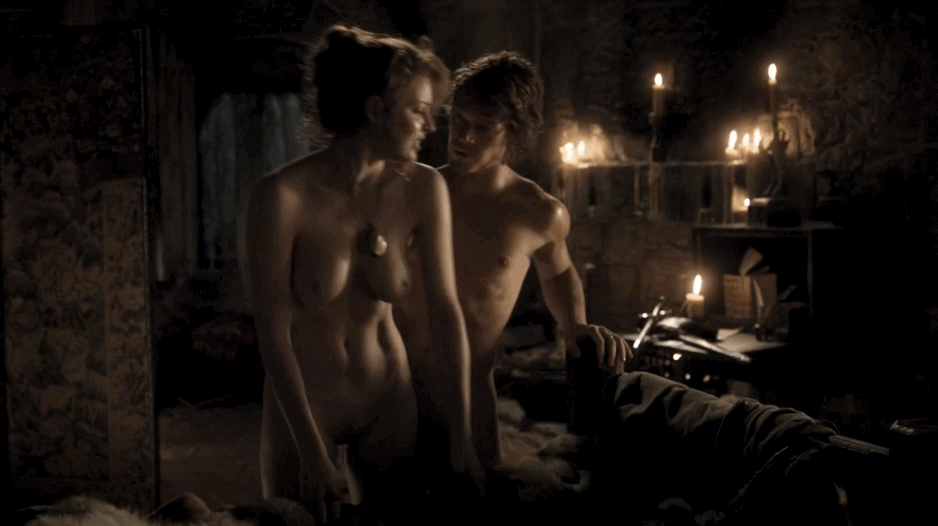 But last night's penis reveal had people talking and lots of folks shared their thoughts on the matter: Others joked that there were other penises that should've been showed before the random actor's member was debuted. Some people quickly pointed out that women's bodies are shown on the show all the time yet people don't freak out. Perhaps the showrunners are turning a new leaf? In the end, Arya found Lady Crane — however, we'll have to keep tuning in to see how this all plays out. No word on whether or not we'll be getting another dose of 🍆, though.