If you missed last night's epic Super Bowl halftime show, you'd probably think it was a Beyoncé concert featuring Bruno Mars...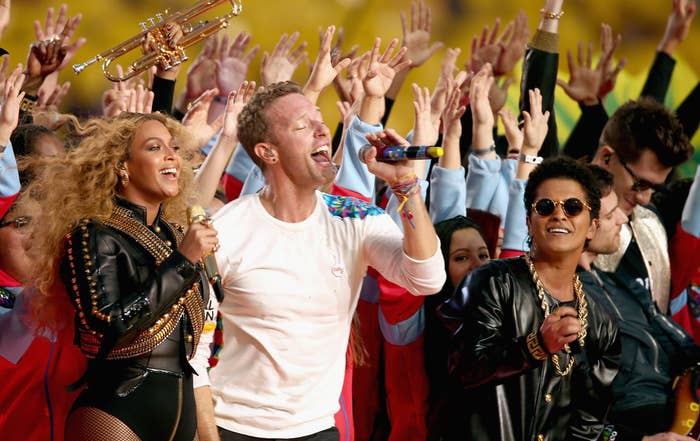 ...but Coldplay, the headliner for the event, actually stole the show.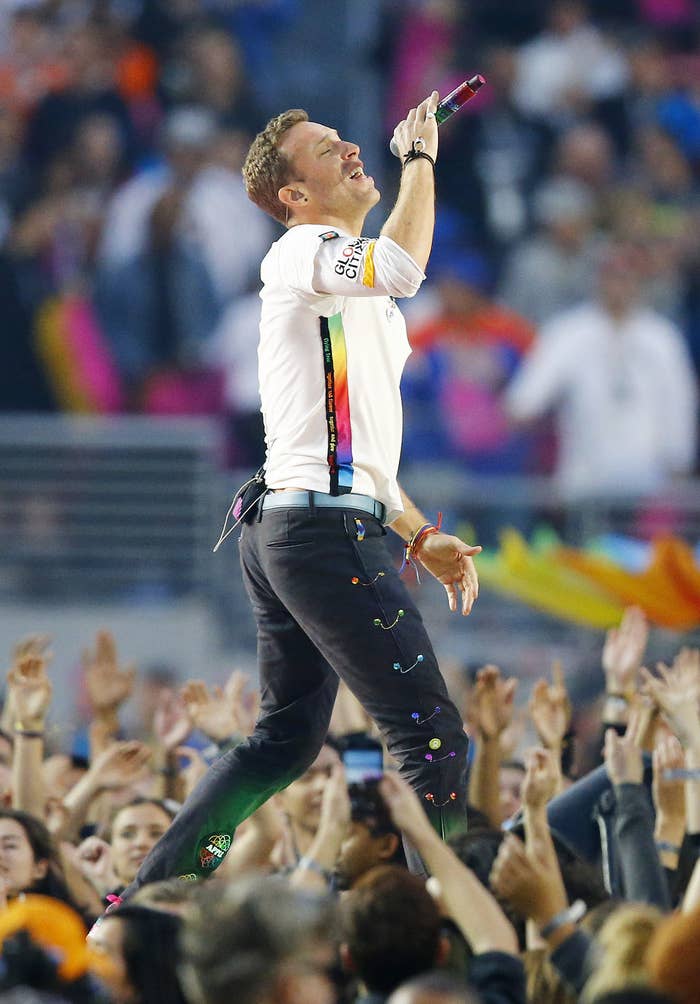 2.
He had a lot of fun with his performance. He soared high above the hundreds of hands reaching out to touch the hem of his pants.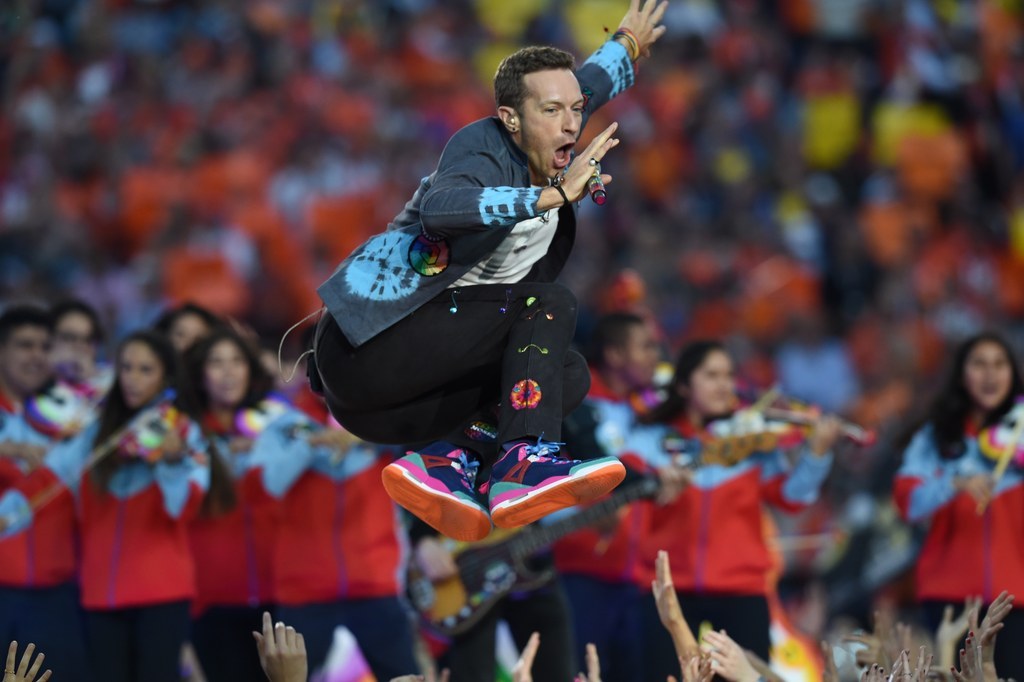 And really pushed himself above and beyond.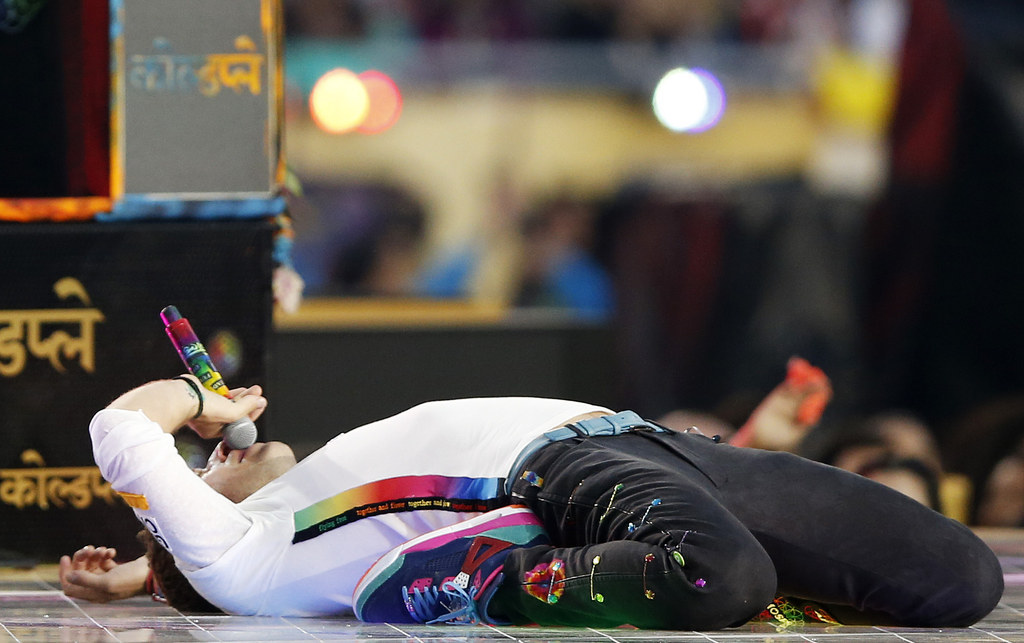 3.
Once he finally planted both feet back on the ground, he took the time to mingle with fans.
4.
And he definitely cemented his place in Super Bowl history when he kept at it with his adorable-yet-awkward dancing skills.
5.
And when he wasn't dancing, he was belting classic Coldplay gems with all his might.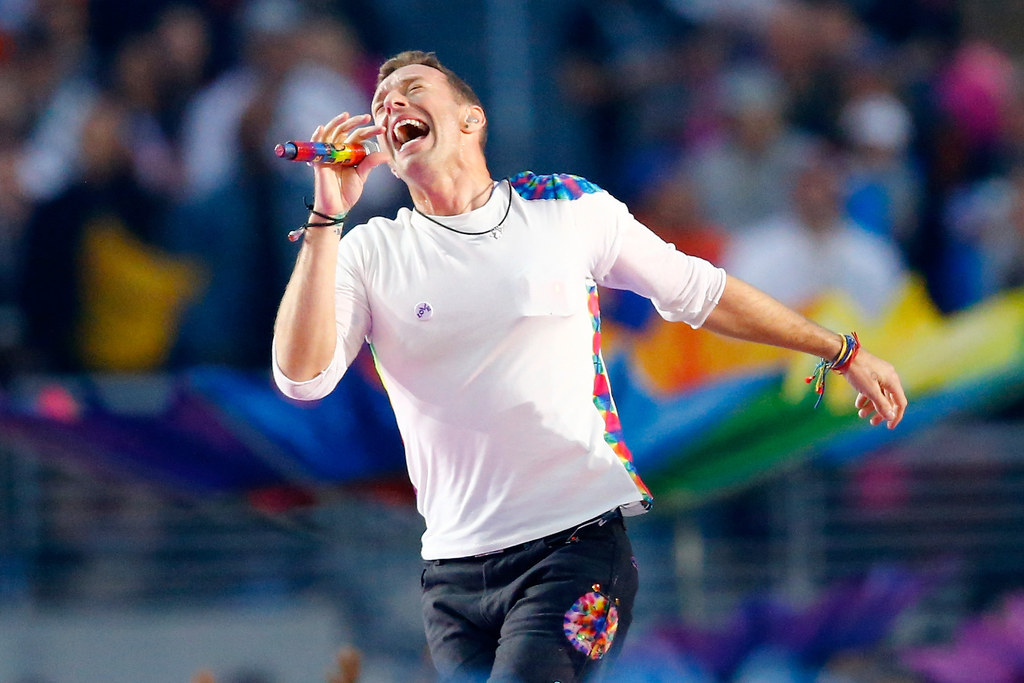 6.
Toward the end of the band's performance, there was a message in the stands, which read "Believe In Love." It was a nice, sweet moment.
7.
And finally, Chris dimmed his shine just slightly so that two other performers could join him onstage.