Cara Delevingne Freaked Out Other Members Of Taylor's Squad During A Group Trip
Just normal Fourth of July stuff.
Cara Delevingne, the top model turned actress, stopped by The Late Late Show last night to do a bit of press for her upcoming film, Suicide Squad.
While chatting, the always bubbly James Corden asked Cara about the last time she'd pulled a prank on someone.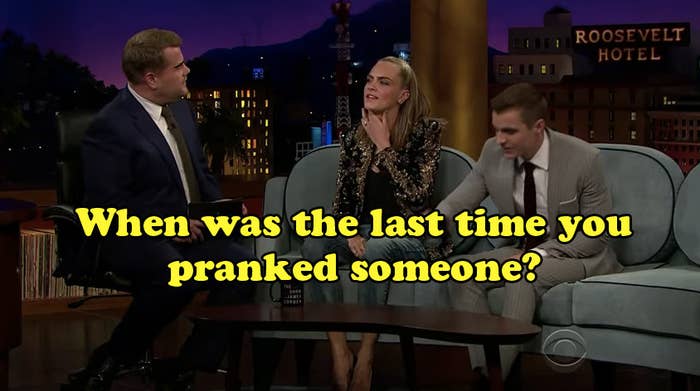 And apparently, it'd happened very recently, during a visit to Taylor Swift's house over the Fourth of July weekend.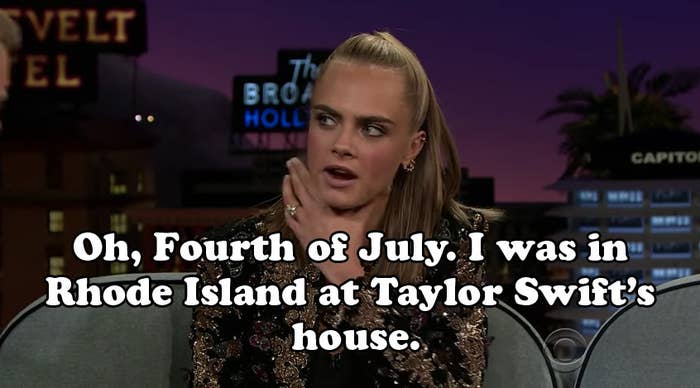 According to Cara, they all got flashlights and speakers and made sound effects as a means of frightening their friends.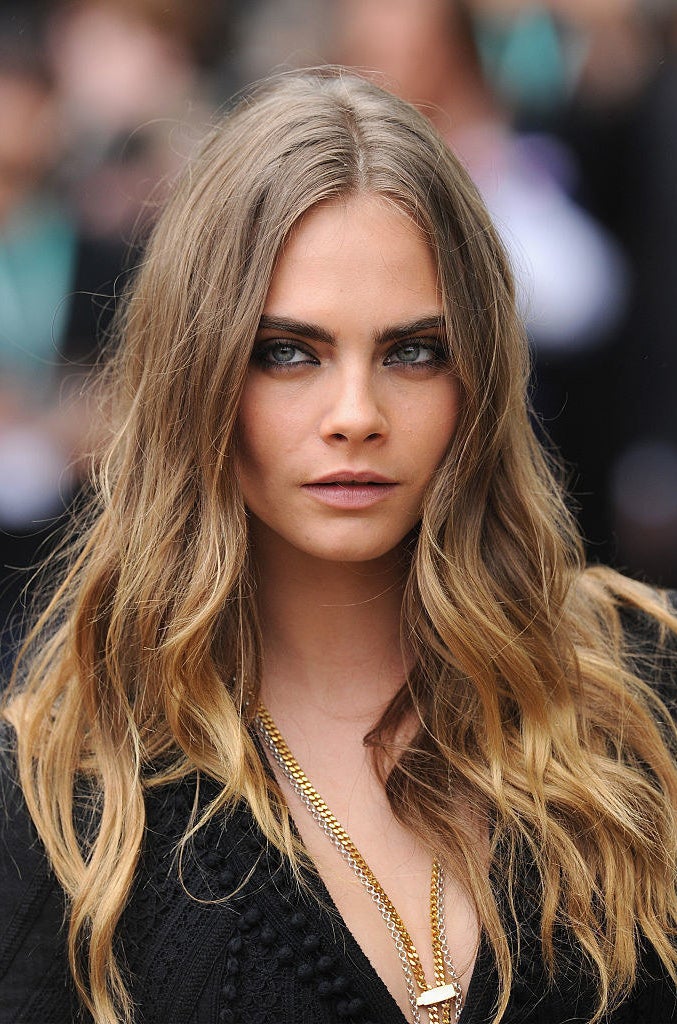 They really pulled out all of the stops.
Thankfully, Cara, Uzo, and Ruby's plan went off without a hitch, but the best and possibly weirdest part, is that Kesha and the Haim sisters tried to call the police...on ghosts.
That's right. Cara, Uzo, and Ruby successfully petrified a few members of Taylor's infamous squad.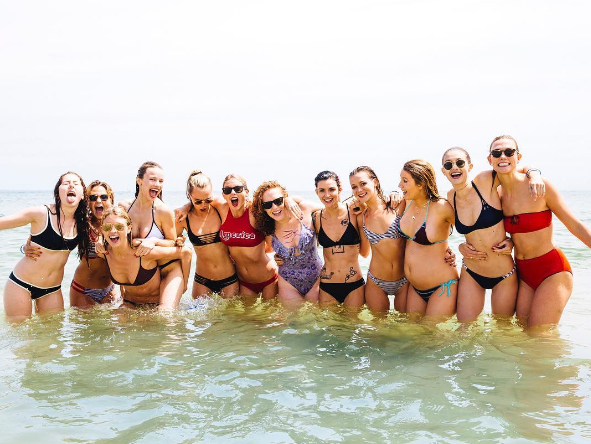 But no worries — they're all still really tight with each other.
And in case you were wondering, Hiddleswift was in on the joke. Tom was apparently "peeing himself" in a corner when the whole thing went down.
And there you have it: Cara Delevingne proving she can be creepy onscreen as well as off.