Beyoncé's Fans Came For Mathew Knowles On Twitter After He Announced The Birth Of Her Twins
The Hive gave Papa Knowles a piece of its mind.
It wouldn't be an exaggeration to say that the world* has been patiently waiting for Beyoncé Knowles to announce the birth of her twins.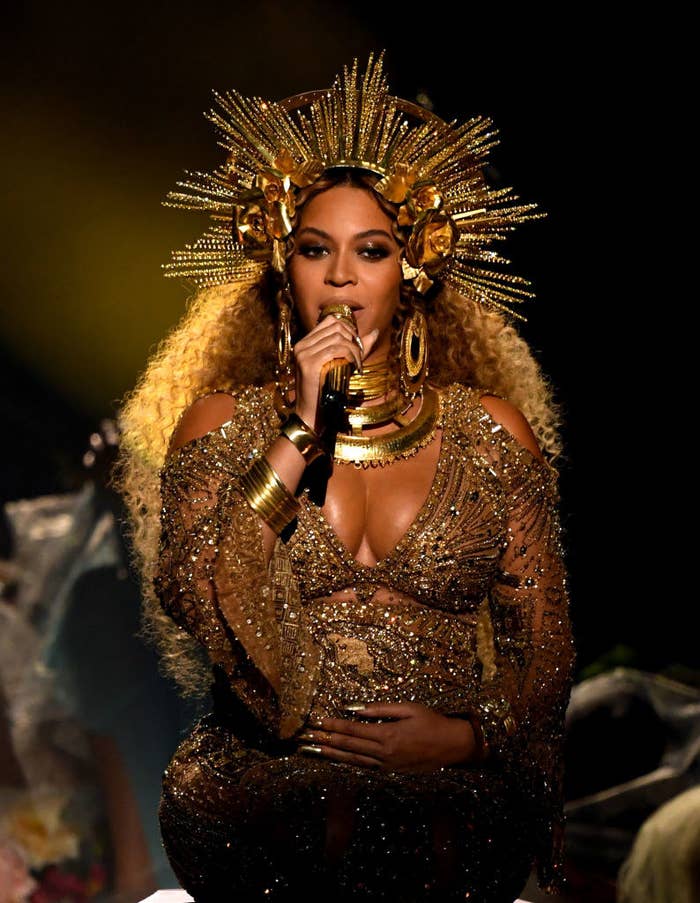 According to multiple news outlets, like TMZ and People, Beyoncé gave birth at a Los Angeles hospital last week.
The thing about this, though, is that news regarding Beyoncé is usually not official until she discloses it, at least according to her fans. And this is exactly why a lot of the Beyhive is upset with Mathew Knowles, her father.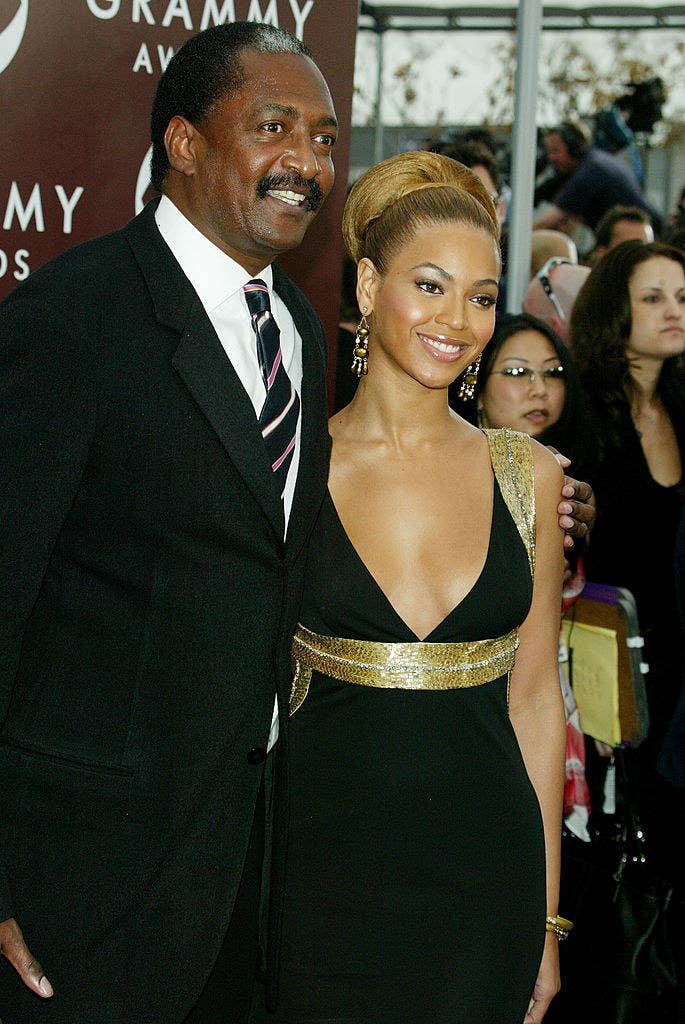 On Sunday morning, Papa Knowles tweeted, "They're here!" referring to the twins, wishing them a happy birthday.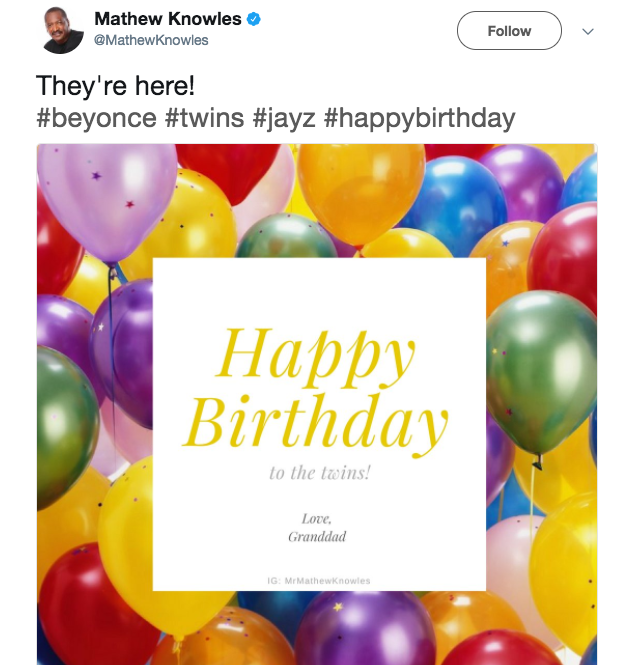 Fans thought that what should have been a sentimental moment was ruined, mainly because they felt Beyoncé should've been the one to make the announcement.
"That was for Beyoncé to tell, not you," one Twitter user said.
Others hit hard, alluding to reports that Papa Knowles was estranged from his daughter for a time.
The Hive was not happy, and let it be known.
It should be common knowledge by now that Beyoncé fans go hard for their queen.
The Hive continued to sting, and let the jokes fly as well.
"Nice attempt though..."
As Beyoncé is one of the most secretive celebs around, it's hard for fans to trust the information, even if it is coming from her father.
The fact is, we won't truly know what's going on until Beyoncé tells us.
And now...we continue to wait for Queen Bey to give us the good news we've all been waiting for: the official announcement of her sure-to-be adorable twins.