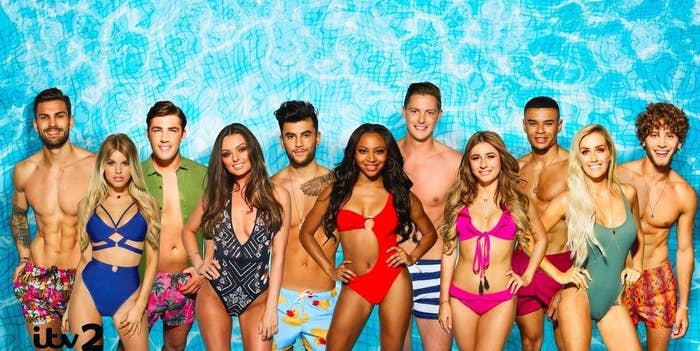 CBS has landed the rights to the incredibly popular British reality show Love Island and is set to adapt the series for an American audience, the network announced Wednesday.
The show, which has just finished its fourth season and has been renewed for a fifth, has been a ratings hit in the UK.
Sharon Vuong, CBS's head of alternative programming, said of the news, "Having seen the reaction of audiences 'across the pond' and around the world to this most recent season, we expect American viewers will be captivated by this engaging format."
In the UK show, contestants, aka the Islanders, couple up with one another as they compete for love, friendship, or cash on a sunny Spanish island. Initially, Islanders team up with one another solely based on first impressions and as the series progresses, they must "recouple" but are given the option of staying in their current item or switching things up.
Surprise challenges ensue over the course of the season, and the winning couple is decided by the viewers, who vote for the couple they believe should win the grand prize of £50,000 ($65,000).
David George, CEO of ITV America, called the show "a cultural phenomenon that builds anticipation with every episode and creates appointment viewing — a pretty hard thing to do in today's TV landscape."
"We're ecstatic the show has found a home at CBS and look forward to working collaboratively to engage its millions of viewers," he said.

The first four seasons of Love Island are available for streaming on Hulu.
CORRECTION
There have been four seasons of Love Island and it has recently been renewed for a fifth. An earlier version of this post incorrectly said there had been three seasons.