Amber Rose is known for being unapologetically feminist, especially when it comes to how her body and how the bodies of other women are policed.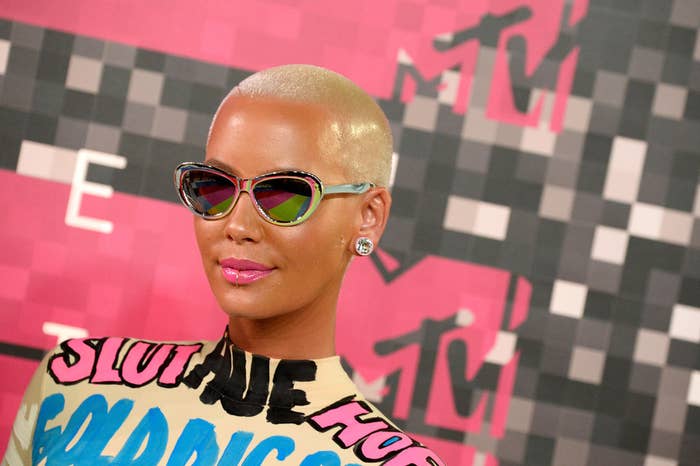 More recently, she appeared in a Funny or Die video that made fun of the "walk of shame," a phrase used to describe people who've had a one-night stand.
This weekend, Amber Rose had a SlutWalk in Downtown L.A. The purpose of the march was to fight the notion that women who dress a certain way are somehow inviting someone to take advantage of their body.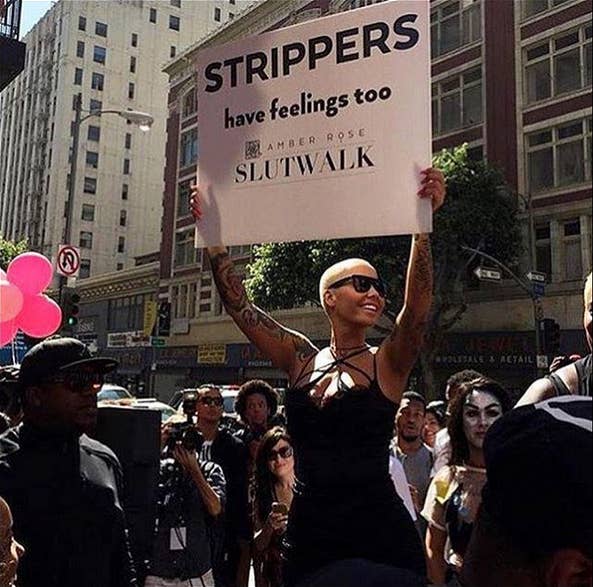 Participants of the walk held handmade signs with powerful messages:
Amber Rose's mom also rallied in the march. The "Fuck Yo 30 Showers" sign is a direct dig at Kanye West, who once stated on The Breakfast Club, a morning radio show, "I had to take 30 showers before I got with Kim."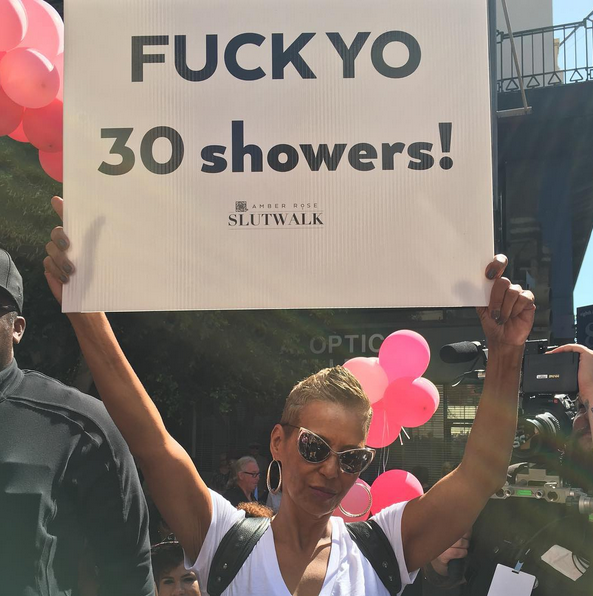 There were also a few celebrities that came out to support Rose's walk, like Matt McGorry from Orange Is the New Black and Michelle Trachtenberg from Buffy the Vampire Slayer.
She also teared up on stage while talking about when her ex-husband, Wiz Khalifa, wrote in a song, "I fell in love with a stripper, but I fell out of love quicker."
Amber ended her speech by forgiving Kanye and Wiz Khalifa for the things they said about her.