Lee Daniels, the creator of Fox's hit show, Empire, and friend of supreme songbird, Mariah Carey, apparently doesn't like that she's doing a reality TV show.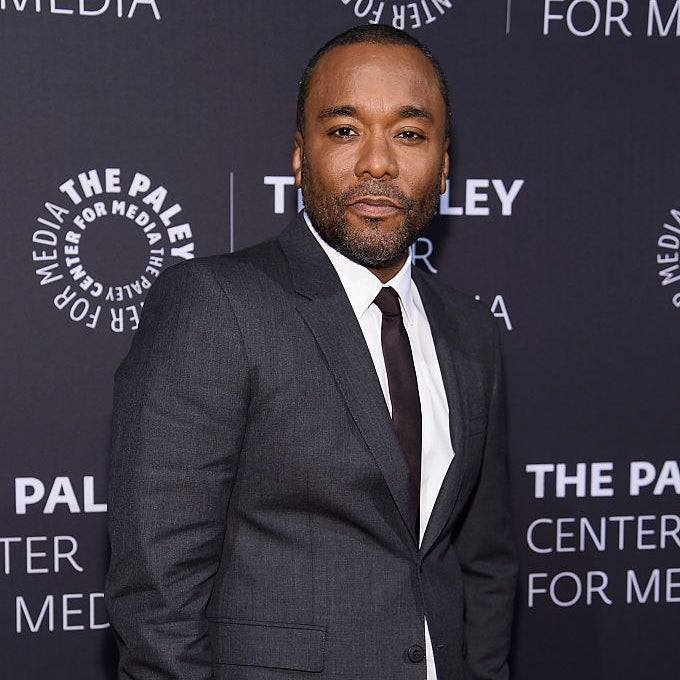 According to Williams, Daniels told Bevy Smith, a television host, that he thinks Mariah is "fragile."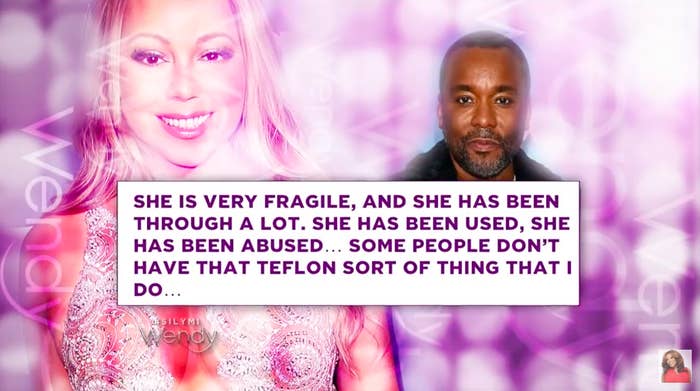 She continued reading Lee's thoughts, stating, "I think that the true geniuses have to be saved from themselves sometimes."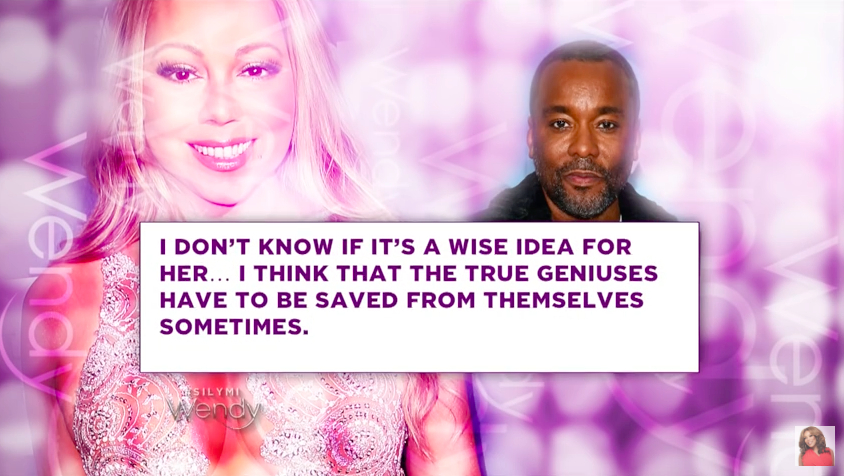 ::Record scratch:: Well, it seems that Lee has a lot of opinions about Mimi and she, being the queen that she is, decided to ~check~ him, as well as Wendy on her Instagram yesterday.
Guess this is Lee's way of amending the issue.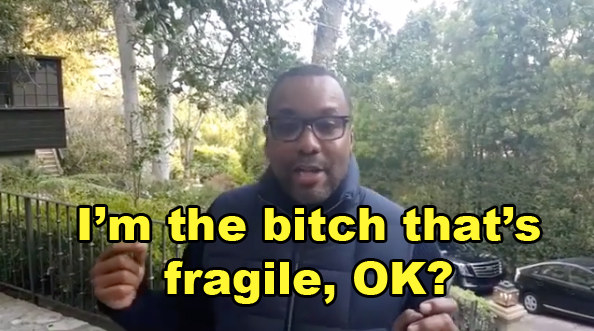 Mariah then proceeded to give her friend a kick in the stomach.
But the best part of all of this may be the video caption, which read: "He's the bitch that's fragile! Don't come for us unless we call for you."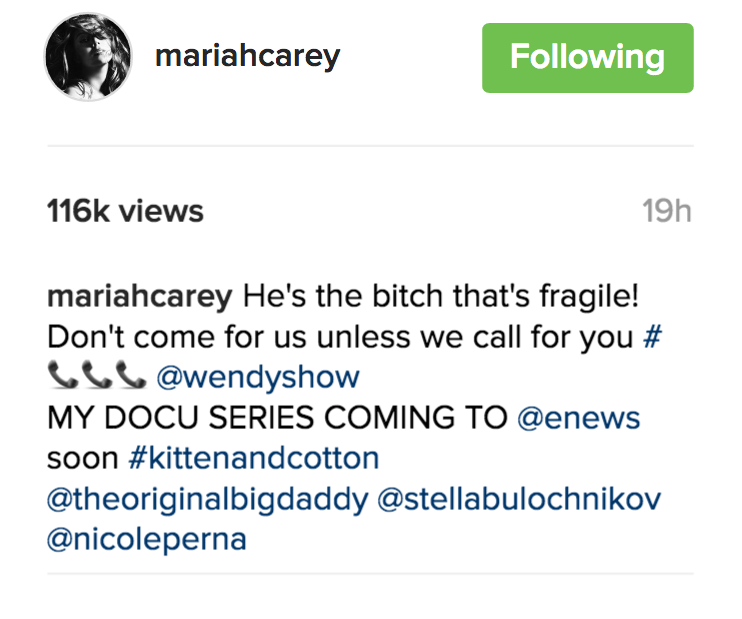 The queen has had it! Don't come for her, Wendy.