17 Draymond Green And Kevin Durant Memes Guaranteed To Make You Laugh
The true winner of the Golden State vs. Portland game were the memes.
This past Sunday, the Golden State Warriors defeated the Portland Trailblazers 121–109 in Game 1 of the NBA Finals.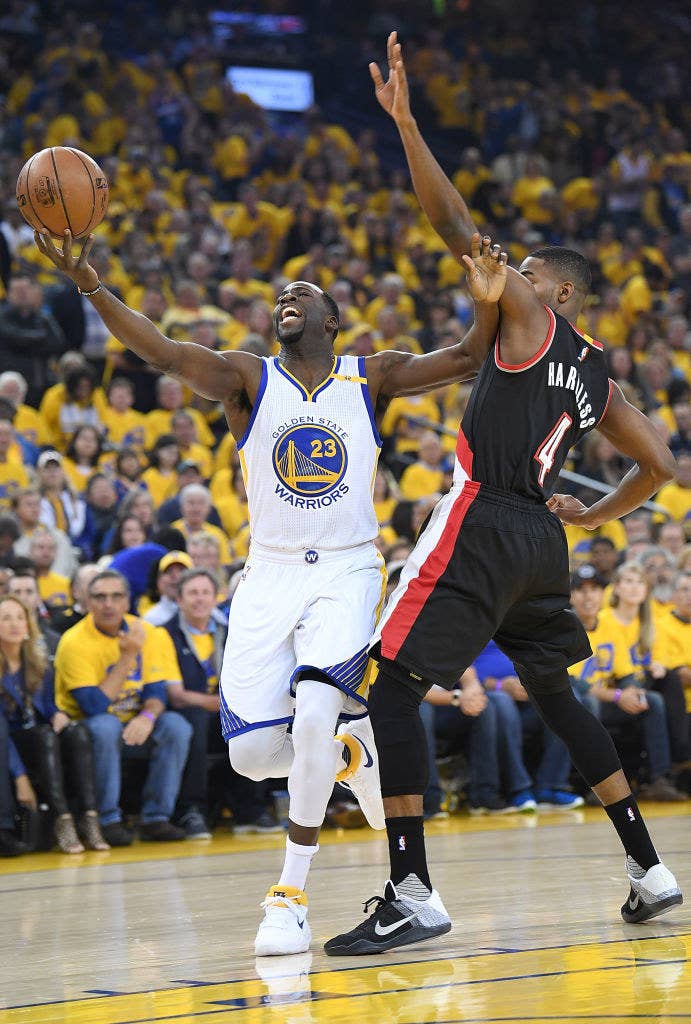 While Golden State's win was certainly commendable, an even greater moment happened that night: Draymond Green presumably gave his teammate Kevin Durant, a pep talk. And thus, a great internet GIF was born.
Without missing a beat, the internet turned the GIF into golden memes. Here are 17 of the best tweets:
1.
On meeting friends in the bathroom:
2.
On having your friends sneakily persuade your parents to do something:
3.
On lying:
4.
On talks your mom gives you before entering a store:
5.
On the enthusiasm a lot of pastors speak with:
6.
On moms (again):
7.
On Meek Mill lyrics:
8.
On the conversations you have while drunk:
9.
On cleverly trying to sneak a snack:
10.
On annoying things that happen when you go out:
11.
On messy family members:
12.
On shooting your shot:
13.
On black Greek life:
14.
On demands from parents:
15.
On pep talks:
16.
On not being able to hear:
17.
And finally, on spending money:
BuzzFeed News has reached out to representatives of the Golden State Warriors to find out exactly what was said.
CORRECTION
Golden State vs. Portland was round 1 of an NBA Playoff game. An earlier version of this post said it was the NBA finals.