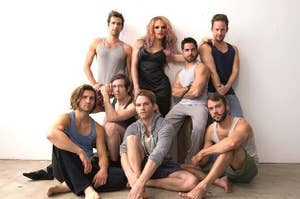 (Sure, it's a show about gay relationships... but it's not just "Another Gay Show.")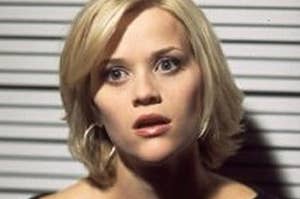 By now we all know that the best film of the year by far is the Reese Witherspoon dashboard cam arrest video. But in case you missed it, here now for a dramatic reenactment of that night is Reese herself, as various characters from her movies.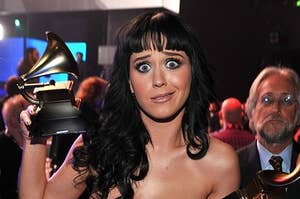 Adele has eight. Taylor Swift has six. Even President Obama has two. So what's up with Katy Perry? The nine-time Grammy nominee has yet to take home a single trophy, despite being the only artist in history to remain in the top ten of the Hot 100 list for 69 weeks in a row. The 2013 Grammys are now less than two weeks away, and this time she's up against Adele, Kelly Clarkson, Carly Rae Jepsen, and Rihanna for Best Pop Solo Performance, for Wide Awake. Is this finally her year (probably not), or is she doomed to be known forever (by me) as the Susan Lucci of pop music? Sure, winning isn't everything, but just to put things into perspective, here is a list of 15 random people who have won more Grammy Awards than Katy Perry.