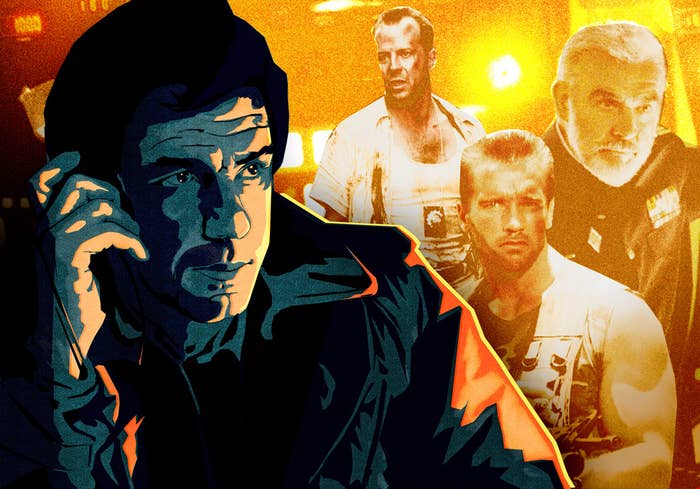 HOLLYWOOD — Over the course of the first weekend in May, Gail Sistrunk McTiernan spent about 11 hours with her husband John McTiernan in the visiting room of the Yankton Federal Prison Camp in South Dakota. It was the first time she'd seen John — "McT" to friends and colleagues — since he'd started a yearlong prison sentence the month before.
The prisoners and guards had given him a new nickname: "Mac," sometimes "Big Mac." The Federal Bureau of Prisons assigned him number 43029-112, stitched in above the pocket of his ill-fitting tan uniform. The 62-year-old had already lost 20 pounds, getting one main serving of protein a week: a hamburger. A guard stood watch each day to ensure he ate only a single orange, as fresh fruit was in short supply.
"It's like croquet but the inmates are the balls," as he described prison life to his spouse.
It was a painful few days for McTiernan's family, and perhaps the lowest point in the life and career of the legendary Hollywood director. A few years short of retirement, the man behind Die Hard, The Hunt For Red October, and The Thomas Crowne Affair had lost a costly, complicated, and seemingly frivolous seven-year legal battle with the government for lying to the FBI.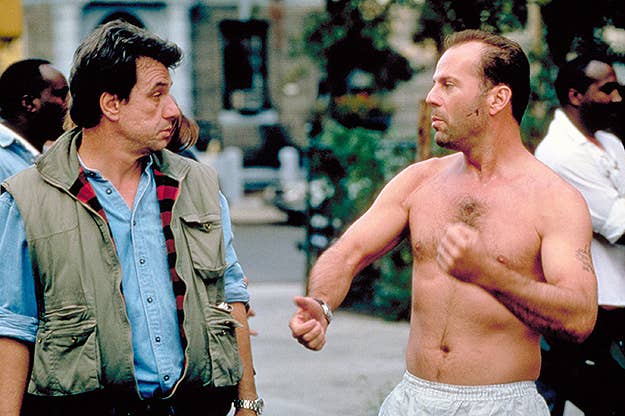 "John warned me — he said he would look like a scarecrow in a tan uniform," Sistrunk McTiernan told BuzzFeed in an exclusive interview, providing the first account of her husband's imprisonment. "When I arrived at the prison, a man came in the room. I didn't think I knew him. He was pasty and he had no life left in his eyes. I made eye contact with him to be polite… And I realized it was John…" she continued, her voice quavering.
McTiernan's wife buried her face in his shoulder so "he wouldn't see me cry," she said. "I don't have a poker face."
McTiernan — who'd brought to life iconic tough guys like Bruce Willis' John McClane and Jack Ryan (played over the years by actors including Alec Baldwin and Harrison Ford) — broke down in tears as well.
"I don't know if he's going to make it," she said, concerned deeply for her husband's health, safety, and security for the 11 remaining months of his sentence. His friends and colleagues — like Baldwin, Samuel L. Jackson, and Ed Asner — are now trying to rally support to correct what they believe is a gross miscarriage of justice driven by vindictive prosecutors, incompetent legal advice, and dubious FBI interview methods.
What was one of the most successful directors of his generation doing in jail?
McTiernan's trouble stemmed from the Anthony Pellicano case — a federal probe into the business dealings of a dirty private eye with a roster of star clients, a wiretapping habit, and a penchant for making violent threats to noisy journalists, among others. It was a huge story in the early part of the last decade, and the federal prosecution promised that every Hollywood power player, from Tom Cruise to Michael Jackson, would finally get their comeuppance. So epic was the investigation that Vanity Fair predicted the probe would "bring down some of the town's top names," naming influential studio heads, actors, and executives at the biggest talent agencies among the list of potential targets. "Nothing in Hollywood will ever, ever be the same," the magazine reported in 2006.
Although the Pellicano probe started in 2002, after four years on the case, the government's 2006 indictment didn't deliver those big, bold-faced names. Pellicano and four non-celebrity co-defendants were found guilty in 2008; the private eye was sentenced to 15 years. As the Los Angeles Times summed it up in the wake of the convictions: "Initially, it looked as if the government's six-year investigation would implicate billionaires and Hollywood power brokers and put them on trial with the private detective they had hired. The powerful would fall, some thought — a cautionary tale for the industry. But that didn't happen."
With one exception. On the evening of Feb. 13, 2006, while McTiernan was eating dinner, a man identifying himself as an FBI agent called the director's home in Dayton, Wyoming. McTiernan attempted to cooperate, answering a question about divorce lawyer attorney Dennis Wasser, who'd regularly retained Pellicano's services. The voice on the phone then asked if he'd hired Pellicano while remaking Rollerball. As his former attorney, Olivier Diaz, described the call: "'So, Mr. McTiernan, you deny hiring Pellicano for Charles Roven.' John said yep, hung up the phone, and forgot about the call. Two weeks later he was arrested for lying to an FBI agent. The government later asserted that Mr. McTiernan was not completely truthful in this telephone conversation and charged him with a federal felony." McTiernan had also recently returned from Thailand and was jet-lagged and taking medication.
(UPDATE: McTiernan's current legal counsel, Henry E. Hockeimer, Jr, disputes the former attorney Diaz's account, citing the FBI's 302, a summary of the bureau's phone call with McTiernan: "During the call on February 13, 2006, McTiernan was asked if that was the only time he hired Pellicano, and McTiernan said it was and ended the call. In fact, Roven's name never even came up during the phone call with the FBI.")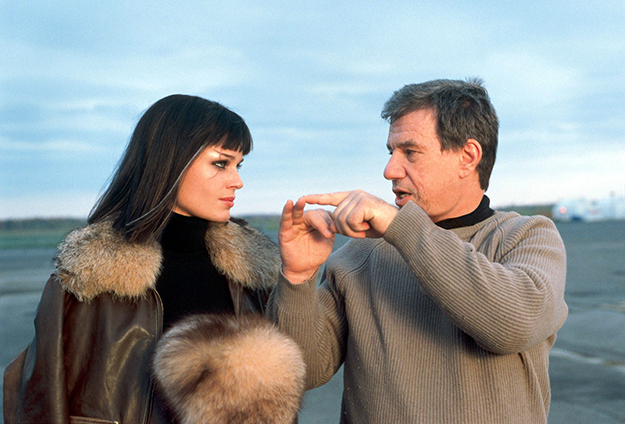 McTiernan had hired Pellicano during a 1998 divorce, and again in 2000 during the extremely contentious production of Rollerball. McTiernan believed one of the producers on the film, Charles Roven, may have been attempting to disrupt the movie's production. "Of course John wanted to know what was going on," said Sistrunk McTiernan. However, in the end, it remained unclear who was responsible for problems on Rollerball, according to Sistrunk McTiernan. (A representative for Roven declined to comment for this story.)
But the damage was done: Pellicano had also secretly recorded his own call with McTiernan discussing Roven, and the FBI had decrypted Pellicano's audio file, using it as evidence against the director.
What happened next turned McTiernan's life into a Kafkaesque legal battle, "pretty much" bankrupting him, according to his wife, and eventually costing him his freedom, according to McTiernan's supporters. In 2006, he pled guilty to the charge of lying to the FBI, a decision he would regret. But a few weeks later, on advice from his counsel, he withdrew his guilty plea and decided to fight the charge.
This was a mistake.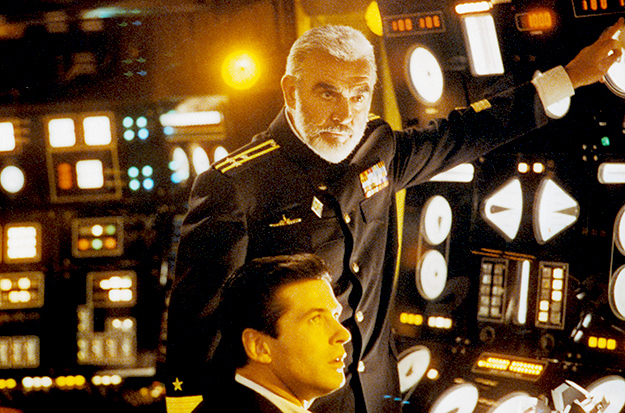 The prosecution retaliated by adding another felony count of lying to the FBI, and a perjury charge, claiming by withdrawing his plea, McTiernan had committed perjury. "Mr. McTiernan was forced to plead guilty to a crime most people don't even know is a crime," said Diaz. "It is difficult to believe the government's purpose was law enforcement rather than procurement of charges against this defendant. This conduct is the textbook definition of prosecutorial vindictiveness." Diaz also noted that the FBI's own regulations call for in-person interviews, especially in high-profile investigations against independently wealthy individuals, where every detail of the case will be scrutinized by high-powered defense teams.
As Baldwin, who starred as Jack Ryan in The Hunt for Red October, told BuzzFeed: "If prosecutors can do this to John McTiernan, they can do this to anyone."
Baldwin got involved after hearing the news of McTiernan's troubles earlier this year. Although he hadn't kept in touch with the director over the years, after looking into the case, Baldwin concluded that it appeared to be a case of prosecutorial overreach. He believed it was also a waste of resources for the criminal justice system to have pursued what, at worst, was a murky and minor infraction whose statute of limitations had passed. "You think about the way the criminal justice system works now, all these man-hours wasted," Baldwin said. "Now he's going to prison, and that's on the government's dime too, [because of a] bunch of career-minded prosecutors."
McTiernan and his supporters believe one prosecutor in particular overreached for personal reasons: Daniel A. Saunders, who worked in the Los Angeles attorney general's office. Before Saunders went to law school at U.C. Berkeley, he'd tried for six years to become a screenwriter and actor in Hollywood. He'd studied acting at Princeton, class of '83, garnering rave reviews in the student newspapers for his portrayal of a character in Grease and "Black Comedy, a farce, by Peter Shafer," according to the Princeton Weekly Bulletin from March 1982. "A tense moment in Black Comedy is shared by (I to r) Dan Saunders '83, Elizabeth Terkes '85, Lynn Doresey '85, and Alex Kroll '85," as shown in the picture below.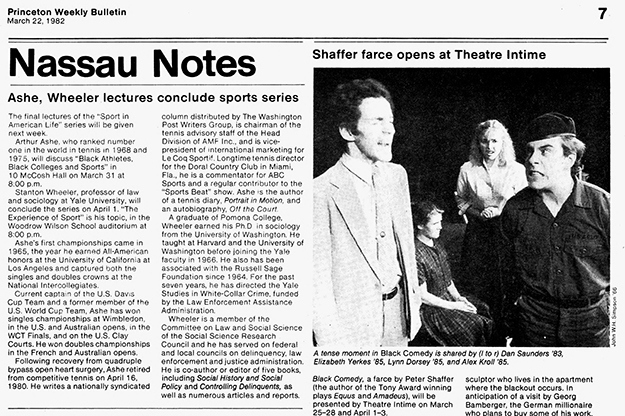 In May 2006, Nikki Finke's Deadline Hollywood mocked Saunders as a "Hollywood Wannabe!" quoting at length from a very positive description of him in Vanity Fair's 2004 story "The Pellicano Brief" (not online), noting his "leading-man good looks" and "piercing eyes":
Dan Saunders, 41, like so many dreamers before him, had come to Los Angeles hoping to become an actor and a writer. Nearly two decades ago, fresh out of Princeton, he arrived in town with his senior thesis tucked under his arm: a play called 'The Death of William Shakespeare.' After a brief run the play died its own death.

Saunders, only a bit daunted, decided that his future was not in pounding out words but rather in speaking them. He had acted at Princeton, always to good notices, and an objective glance in the mirror revealed leading-man good looks — a mop of curly black hair, chiseled jaw, and piercing eyes. For a while, he had some success, with brooding, if terse, appearances on the network soaps. And he tried the theater clubs, but after too many nights when there were more people onstage than in the audience, as he took to joking, he put his dream aside. He enrolled at U.C. Berkeley's Boalt Hall law school and landed a fancy job at a Century City law firm. Then, hooked on the drama of trial work, he became a prosecutor in the U.S. Attorney's Office, assigned to L.A.'s Terrorism and Organized Crime section. But in the summer of 2002 his life in the shadows was about to end. Dan Saunders was finally about to make it big in Hollywood.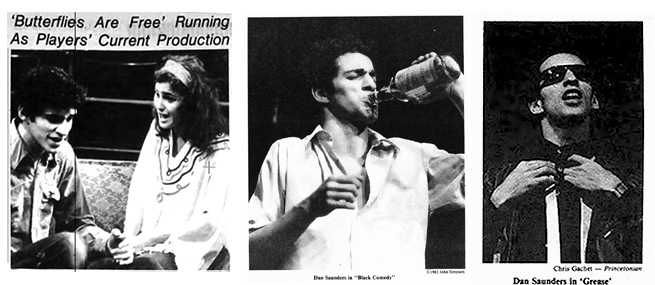 It gets weirder: McTiernan and his supporters believe that not only was Saunders a failed actor, but that he'd also auditioned for roles in The Hunt for Red October and Die Hard — and didn't get the parts. In the late '80s, Saunders was represented by a talent agent named Jack Scagnetti. (Scagnetti ran the Jack Scagnetti Agency; one of his clients, Gary Roberts, got a role in Die Hard. Scagnetti's son, Craig, told BuzzFeed it was likely his aging father would not recall any details, and a subsequent interview request was not returned.)
At the time, Saunders was billing himself as a "leading man," and it wasn't uncommon for Scagnetti to send his entire stable of male clients over to audition, according to supporters of McTiernan who were involved in the film industry in the '80s. McTiernan and his supporters say Saunders was finally able to get the ultimate actor's revenge: tossing a director who rejected him into jail. "An Actor Finally Gets Even," read the headline of a press release put out by publicist Ilene Proctor, part of McTiernan's team. "Three people, including those who worked on the casting of film projects in the latter '80s, have identified the Prosecutor[sic] who entrapped John McTiernan into a telephone denial for which he could be prosecuted...as having submitted and probably auditioned for both Die Hard and The Hunt For Red October."
On Monday, I contacted Saunders, who left the government and is currently practicing out of the Santa Monica office of a global law firm called Bingham.
Over the course of the interview, I asked Saunders a series of questions in an attempt to verify the serious claims that McTiernan's camp was making. The following is a description of my exchange with Saunders, who had called me back on his cell phone after I'd left a message at his office:
At first Saunders said that his memories of the seven-year McTiernan prosecution were hazy. (On the Bingham website, Saunders lists the Pellicano case and imprisoning John McTiernan in his official biography.)
After asking for his broader perspective of the case, I then asked Saunders if he'd auditioned for roles in The Hunt for Red October and Die Hard, citing the already public allegations that McTiernan's camp had made.
Saunders told me he'd never been questioned about these acting auditions before and indicated that he was shocked by the line of questioning about his acting career, despite the Vanity Fair story. Saunders also said he was not familiar with the press release McTiernan's supporters had put out naming him. He said McTiernan's claims were "100% bullshit" and that he "may have to sue." He also added he did not do "a single film audition."
Saunders asked to be quoted by BuzzFeed as such: "Mr. McTiernan's pattern [of behavior] through the entire course of this investigation has been to lie, to get caught, and to try to blame somebody else for."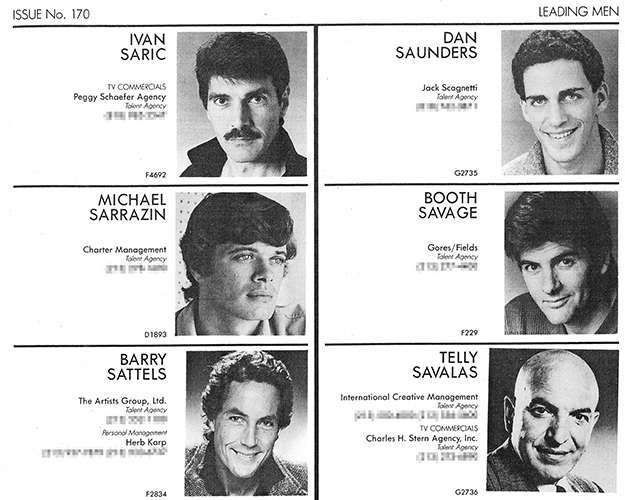 After giving me his statement, Saunders asked me what year The Hunt for Red October had opened. He then seemed to have Googled it. The film was from 1990, and Saunders told me that he'd started law school in August 1989. Therefore, he explained, it would have been impossible for him to have auditioned for the movie.
The casting for The Hunt for Red October occurred in the fall of 1988.
There are still 11 months left on McTiernan's sentence. This week, his attorneys have filed a motion to try to secure an early release, disputing the original perjury charge. A number of other high-profile supporters, including Samuel L. Jackson, Ed Asner, and The Incredibles director Brad Bird, have loaned their names to support the director. A Free John McTiernan Facebook page has been created, driven by the action director's huge overseas popularity.
"He's a nice man, a good man," his wife told me. "He doesn't deserve to be in prison."
With additional research by Ellie Hall and Sandra Allen.
This story has been updated.