1.

A government should reserve the right to stipulate religious practices if said practices have the potential to promote stability within the state.

Pick the answer that is as close to your beliefs as possible:

Absolutely. This right is fundamental for the protection of the state.

Absolutely not. Doing so would violate the bounds of the government, which is to protect life and property. Anything spiritual is left to individual believers and their congregations.

No. Because the internal beliefs of a person are one of many inalienable rights given to all people.

2.

People should abide by the decrees of their government:

Pick the answer that is as close to your beliefs as possible:

Via goo.gl

Nearly always, as long as full freedom to act, think, and gain knowledge is protected by said decrees.

3.

Our beliefs lead to the actions we make.

Pick the answer that is as close to your beliefs as possible:

True. Through a process of deliberation a person decides how to act and must abide by the outcome of said deliberation.

True. What we reason is how we act.

True. Said actions are determined by sensation/perception, reflection and judgement.

True. The actions we make is out of a reasonable duty to the welfare of those around.

True. As long as there is a materially good end and it is not against your conscience.

4.

Increasing one's knowledge leads to the greatest magnitude of personal well-being.

Pick the answer that is as close to your beliefs as possible:

False. To persist in being and achieve one's desire's is the greatest happiness.

Situational. The pursuit of happiness is made perfect in liberty and liberty is attained by the preservation of life, liberty, land, and money.

Yes. Happiness is sprouted by reasoning. Specifically, reason that indicates that God made himself known to the universal religion of mankind.

False. Well-being is only attained by acting according to one's conscience with a materially good end.

Yes. Knowledge of nature and God leads to the utmost happiness.

5.

We all sacrifice certain rights to live within society; however, what rights should never be sacrificed?

Pick the answer that is as close to your beliefs as possible:

Any sacrifice should be made to stay removed from the state of nature.

Personal liberty should never be sacrificed. This includes the right to life, property, and money.

Rights ought to only be submitted for the promotion of happiness.

Rights should only be laid down if it leads to a positive tangible outcome and is within one's good conscience.

There must be a dynamic transfer of rights between the government and the people.

6.

A singular religious text should be used for moral guidance.

Pick the answer that is as close to your beliefs as possible:

True. The text which the government establishes as correct is what will be used to guide the people's morality.

Disagree. Any texts used used for moral teaching - love God and love neighbor - is considered sacred.

Agree but the text would only be used to instruct what to do, not what to believe.

Irrelevant. The only moral guide is one's conscience and the morally good outcome that must follow.

Situational. The same principles of morality can be established through reason or through faith in religious texts; however, life principles that cannot be reasoned through are left to faith.

7.

What type of government is more preferable?

Pick the answer that is as close to your beliefs as possible:

A Republic where people are free to express their thoughts and do as they wish so long as they live with one another in harmony and do not hinder the rights of those they live with or the authority of the Sovereign they have chosen.

Under an absolute Sovereign who has jurisdiction over all matters concerning the state, who is selected by the people.

Any ruling body that generally allows an individual to follow his or her conscience.

A government where one person doesn't hold all the power, and church/state are separate. However, this form of government doesn't suit all and thus, the system used depends on the country and size.

A direct or representative democracy where the people establish the government to protect their liberty and to prosper.

8.

Do certain people have more authority or rights over natural goods than others?

Pick the answer that is as close to your beliefs as possible:

Yes, as a person's rights extends as far as their power does within reason. Furthermore, people do not always have to uphold the agreements to give or take others' goods if it goes against their reason.

No. People can have the rights to goods only if it does not break any laws or go against morals.

Not necessarily. People should do unto others what they want done unto them; if there is a compromise, then the greater good should be prioritized, but there is no one with more rights to obtain natural goods over another.

Not necessarily. A person could have more rights over natural goods over one another, but these rights can be transferred between people through an agreement, or contract, of mutual trust. Breaking the agreement would incur consequences even if there is a

It is not a matter of having more rights or authority. A person will continue to do as they will regardless of the greater good just to satisfy their desires.

9.

Should people be excluded from their groups if they repeatedly break the rules laid down?

Pick the answer that is as close to your beliefs as possible:

Yes, any group should have the power to ban a member from partaking in the activities if the rules are broken

Yes, groups should have that right except religious ones. If even a religious group turns on its member, where shall they go? That should be a safe-haven.

Rules are established for the preservation of the society, when people break the rules, then there are repercussions and inability to reform results in exile out of the society.

No, as people are prone to making mistakes. Instead, people should be taught to not to repeatedly make the same error and how to follow their conscience. Persecution of an individual for breaking the rules is not just.

It depends. If speaking of rules pertaining to Divine Law, people have no say in the matter as there is no way to know what a God is thinking and only God can punish or grant mercy for those who violate Divine Law. In terms of rules relating to state law,

10.

What idea/interpretation of God do you identify with the most?

Pick the answer that is as close to your beliefs as possible:

God is everything that we can conceive of. God is absolutely infinite and is what many of us would refer to as Nature.

God is the Author of nature and the King of kings. God commands of us opinions of his goodness as well as our obedience.

God is a wise and omnipotent being that makes up one part of the trinity. God created mankind and we are in turn God's property.

There is a monotheistic God that is a wise and omnipotent.

There is a triune God in which the Father chose a people, the Son died for them, and the Holy spirit makes Christ's death effective by bringing the elect to faith and repentance.

11.

Do we as humans possess what is referred to as free will?

Pick the answer that is as close to your beliefs as possible:

No. Everything that we do and think flows from God. Therefore, we are determined in our actions.

No. There is no "free will". Our actions are simply the result of our reasoned deliberations. The only time we cannot act is when something physically impedes our action.

Kind of. I see the term "free will" as unnecessary, but believe that we have the power to prefer to choose.

Yes. There is no problem with believing that we possess free will while at the same time being determined by other causes.

No. Everything happens because God wills it and therefore everything that happens is how it is supposed to be.

12.

My religion is the correct one and therefore should be followed by everyone.

Pick the answer that is as close to your beliefs as possible:

False. Most people are incorrect in their view of God as a being or individual anyway. As long as you only use the scripture of your religion as moral teachings then it does not matter what religion you belong to.

True. If it is the will of your government for you to follow their religion then it must necessarily be done.

False. Matters of faith cannot and shall not be enforced onto another person as it is not possible to say for certain that any belief of metaphysical things are certain.

False. Religions are built upon one another and are all related. As long as the teachings of your religion and your interpretation through reason lead you to be a moral person, then it does not matter what religion you belong to.

False. We must follow our conscience as it is our one true guide. Not everyone shares the same conscience so it is not fair to impede our beliefs unto them.

13.

Do you feel church and state should remain separate?

Pick the answer that is as close to your beliefs as possible:

No. The government elected by the people maintains the right to all authority over religious matters. Anything less risks religious warfare.

For the most part. The state should allow people to practice their beliefs but maintain the right to shut down a religious establishment if it poses a direct threat to others in the community.

Yes. Church is absolutely separate and distinct from the state. The church governs our spiritual life while the state governs our earthly life.

Yes. The state and church share commonalities in their interest to educate the public and can get along, but the state has no right to tell people what they can believe.

Yes, we are all servants to our conscience and it decides what we believe in, not the state.

14.

Should atheists be tolerated to the same extent that certain religions tolerate one another?

Pick the answer that is as close to your beliefs as possible:

No. They should not be tolerated as they do not believe in reward or punishment after death and thus cannot be trusted to act honestly.

Yes. They are perfectly capable of being a morally sound person through the use of reason rather than religious teachings.

No. Every civil society would be better off if it did not let atheism take root in the first place.

No. Everyone who does not believe in the kingdom of God is to be considered an enemy to the State.

No. It leads to an immoral life and justifies an absolutist state.

15.

What is your take on the relationship between religion and reason?

Pick the answer that is as close to your beliefs as possible:

Principles regarding religious beliefs cannot be reached through reason. Beliefs are merely a product of one's conscience.

There must be clear distinctions between faith and reason, otherwise the two cannot coexist. Reason has its limits and faith can be used for things that are outside the bounds of reason

Reason can help us discover some eternal truths but it has its' limits in that it cannot give us certain ones that must be revealed by God.

Reason can be used to both prove the existence of God and to discover divine truths from scripture.

Reason can be used to speculate about certain eternal truths and of God, but should not be used to interpret scripture. Scripture is reserved solely to solidify the teaching of obedience to God.
Which Modern Philosopher Do You Resemble Most?
You got:

You seem to agree with Thomas Hobbes (1588-1679)!
It appears that you have a strong commitment to a powerful, centralized government. Hobbes was convinced that the government and its citizens should be on the same page—even in terms of religious affiliation—and valued social security over religious tolerance. Hobbes thought citizens should willingly transfer rights to one another through social contracts, arguing that these contracts would culminate to form one common will among members of the state, personified in a central power (the sovereign). Because Hobbes viewed the sovereign as the personified volition of all men, he argued that they could not act against the sovereign, even in matters of faith, for acting against the sovereign would necessitate acting against self, a contradiction. Though you might not agree completely with Hobbes, it appears that you have some commitment to state control. Copy and paste into your search bar the link to find out more! https://youtu.be/INFQgV24kCQ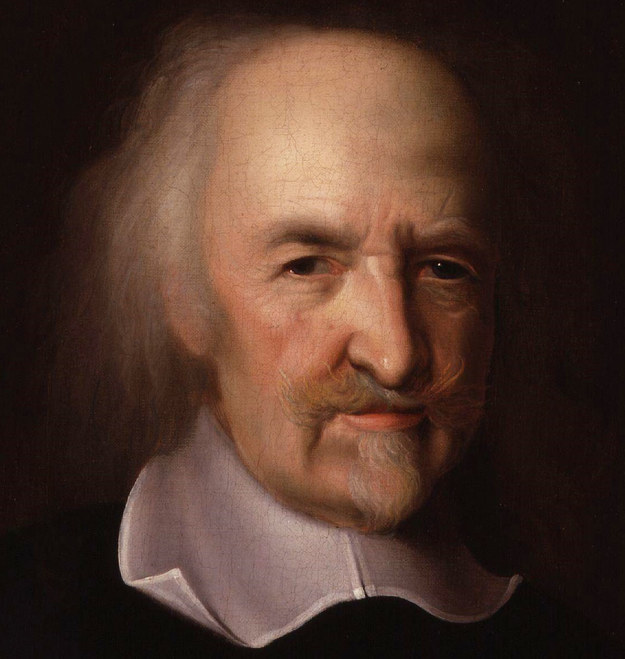 You got:

You seem to agree with John Locke (1632-1704)!
Based on the answers to our quiz questions, your personality mostly aligns with John Locke! John Locke is a 17th century philosopher who was one of the most influential in his time. Having a personality like Locke means you are likely skeptical of ideas presented to you, but give them a chance. You typically learn best from reflecting on past experience, and for this reason you contend that others could hold different ideas as true based on their experiences. Since experience is not always accurate, ideas and beliefs are fallible for everyone as you assume that no one is given preferential treatment of enlightenment. Given that everyone has the same probability of being right, toleration of other ideas comes easily to you. You also tend to primarily use faith/religion for issues that reason cannot give full answers to, and for this reason keep church and state separate on the basis of having different purposes. Along these lines you think that the goal of the state is to primarily preserve public goods like life, liberty and property, and not to teach specific morals or salvation as that is the goal of religion. The main goal of this foundation for beliefs is toleration for freedom of speech as a way of expanding academic ideas and to not label differing ideas as heretics without giving them a fair chance. Copy and paste the link into your search bar find out more! https://youtu.be/6-eoGZdZFyg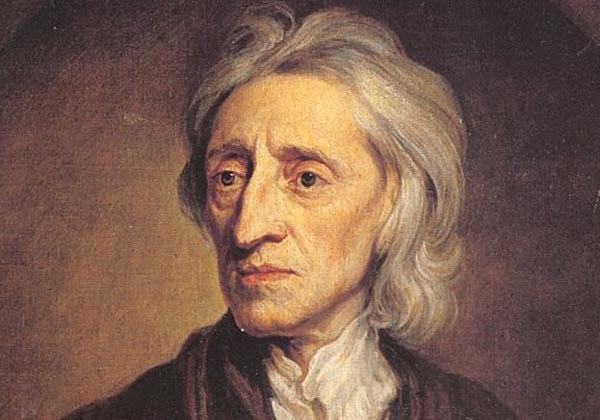 You got:

You seem to agree with Moses Mendelssohn (1729-1786)!
The pioneer of Jewish enlightenment! You believe in a set of core moral values that are guided by reason. You believe that society should tolerate a belief system so as long as it abides by this core set of values. In regards to religious toleration, you believe that the essentials of religion are accessible to all through reason. Because of this belief, you are widely tolerant of different religions. Mendelssohn believes religion deals with your relationship with God while the State deals with your relationship with your neighbors, or social contracts. He says that, in regards to religion, the reason why you perform certain religious actions matters. You too believe that your intent behind prayer (and other religious acts) is more important than if you were to pray just to complete the act of prayer. In a state, however, it's less important the reason behind following the law. Mostly, it only matters that you do follow the law. Whether or not you follow the law because you are scared of the consequences, or that you truly believe in your civic duty. And the state has a perfect right to enforce law-abiding actions from its citizens. Mendelssohn emphasizes that the state has no right to incentivize certain religions and cannot convince you what to believe. Mendelssohn emphasized that although two people may profess the same religion, the words may still hold different meanings. Likewise, two religions that profess different beliefs very well might mean the same thing. Much like Mendelssohn, you believe that it is impossible to judge a religion at face value! You can only find the truth about your neighbor through conversation and instruction. As Mendelssohn would say, "educate him or tolerate him!" Copy and paste the link into your search bar to find out more! https://youtu.be/CoVt0bK2pBE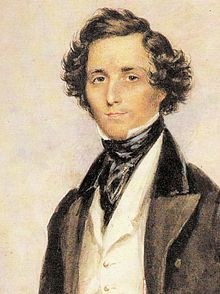 You got:

You seem to agree with Pierre Bayle (1647-1706)!
It appears you have a strong commitment to that little voice inside your head. Bayle thought it to be sinful to act against one's own conscience. He even went so far as to say that a person should act in accord with her conscience even if it urges her to commit an objective wrong. As a result, he argued that men should respect the consciences of their fellows by generally tolerating their beliefs and behaviors. To his credit, he argued that consciences likely do not beg us to commit heinous acts and that law and order should remain in society. Additionally, he argued that moral discussions could be used to alter one's worldview and therefore his or her conscience. All in all, you probably agree with the statement, "Follow your arrow." Copy and paste the link into your search bar to find out more! https://youtu.be/6WnGpP40Pog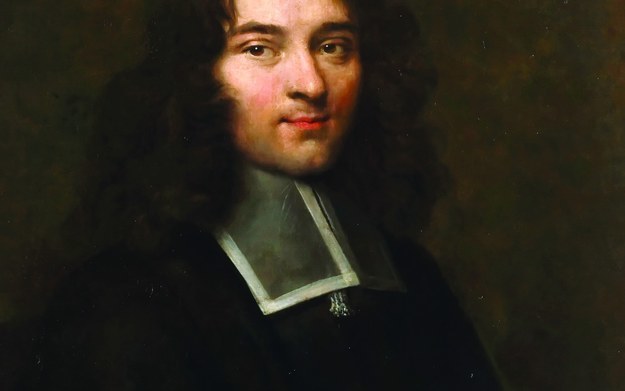 You got:

You seem to agree with Benedict Spinoza (1632-1677)!
You seem to agree with Benedict Spinoza! You are a strong proponent of individual freedom. Spinoza believes that any attempt by the sovereign to infringe upon freedom of speech will not only be against the sovereign's best interest, but also encroach the sovereign's authority. The only exception for the sovereign to infringe is in order to ensure the safety of its citizens. Spinoza was heavily against ecclesiastic authority in government, and wanted to keep religion out of politics. In this way, Spinoza believed in separation of church and state. Yet he did not advocate full separation since he thought the sovereign should be able to enter into religious affairs. This being said, Spinoza does not allow the sovereign to control religious dialogue and debate, but rather the actions of churches and religious institutions/groups (mainly to prevent violence). Spinoza did not necessarily advocate for the sovereign to enter into religion, but deemed it necessary in extreme cases only. Additionally, Spinoza rejected every religion as a teacher of philosophical truths. Spinoza thinks that people who are led by passion rather than reason are easy to manipulate. He simply viewed the idea of God as 'Nature.' However, Spinoza did advocate for religions like Christianity to be used as moral guides in peoples' lives. He even states in his writings that you should love God above all else, and also love your neighbor as yourself. Copy and paste the link into your search bar to find out more! https://youtu.be/3mL5ChCnaoc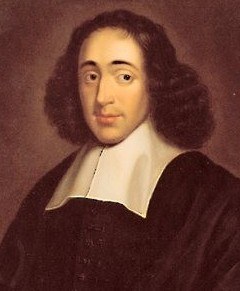 This post was created by a member of BuzzFeed Community, where anyone can post awesome lists and creations.
Learn more
or
post your buzz!