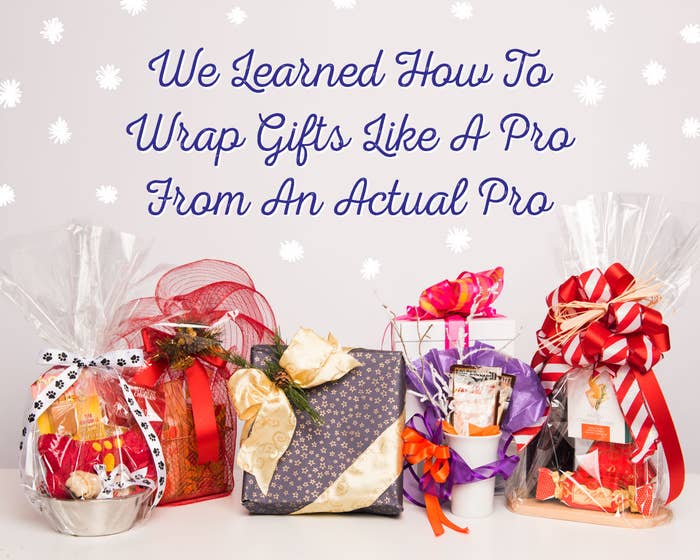 We asked Cara Cohen of The Perfect Gift in Manhattan to teach us some tips and tricks for wrapping beautiful presents, making gorgeous-but-easy bows, and presenting hard-to-wrap gifts in a fun and eye-catching way. Cara has appeared on national daytime television shows to demonstrate her tips and is a gift basket industry expert, instructor, and award-winning designer with over 15 years experience. You can see more of Cara's work on her Instagram profile.
Here's what we learned:
Start with a sheet of paper the correct size for your gift, and fold all of the edges down so you have clean lines with no seams.
Begin wrapping the gift with the seam on the bottom. Secure with a loop of tape (or double-sided tape) on the inside of the seam so it's hidden from view.
Now tuck in each of the two shorter sides like you're making an envelope.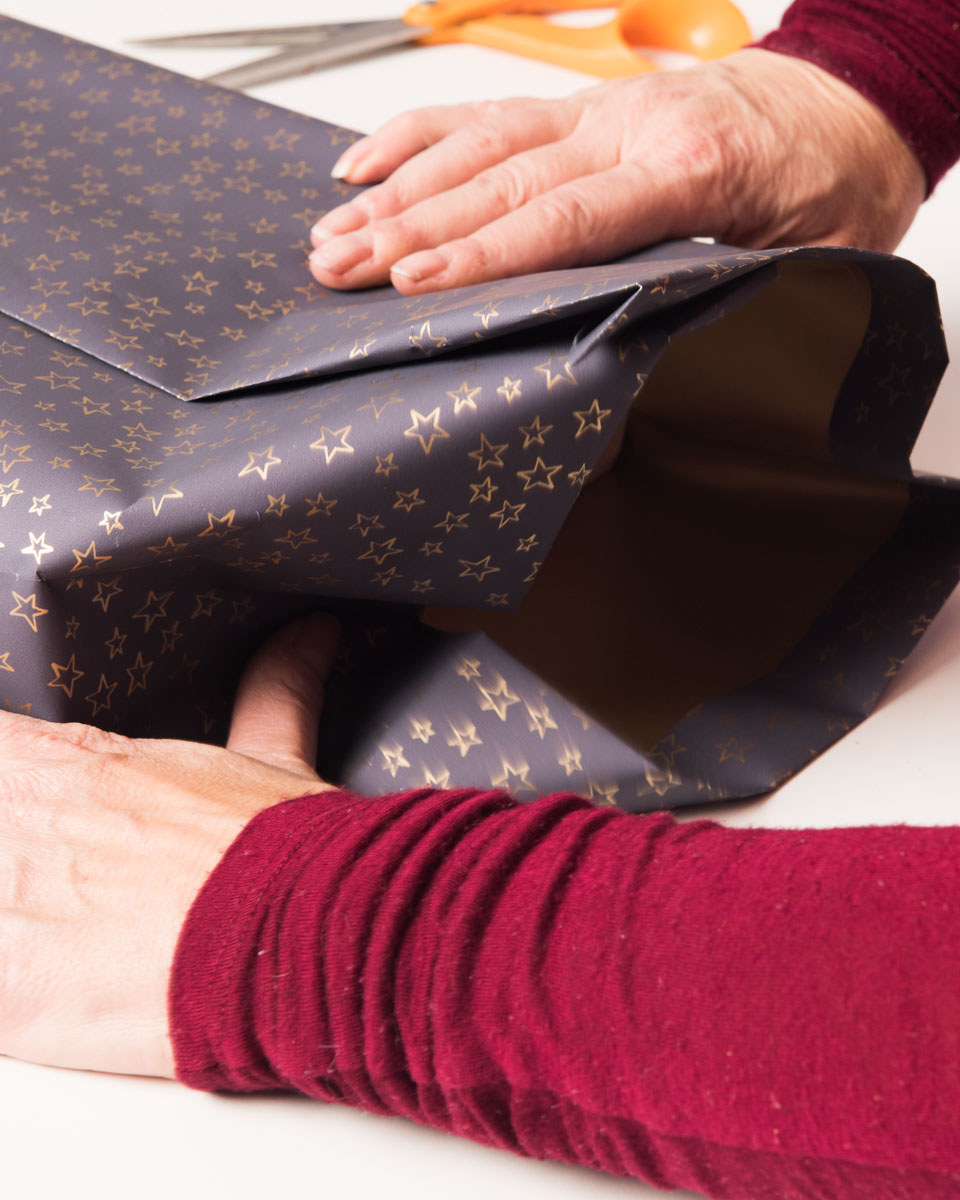 Pull down the flap that is flat on the table — this will be on the top of the gift when you finish — and fold down the top flap to meet it.
Secure the flap to the side of the pack using heavy duty tape or a glue gun if you have one.
To add a festive bow, loop a piece of ribbon around two corners of the gift and then tie it in the front. Cut notches in the ribbon's tail and add a festive touch with a glue gun.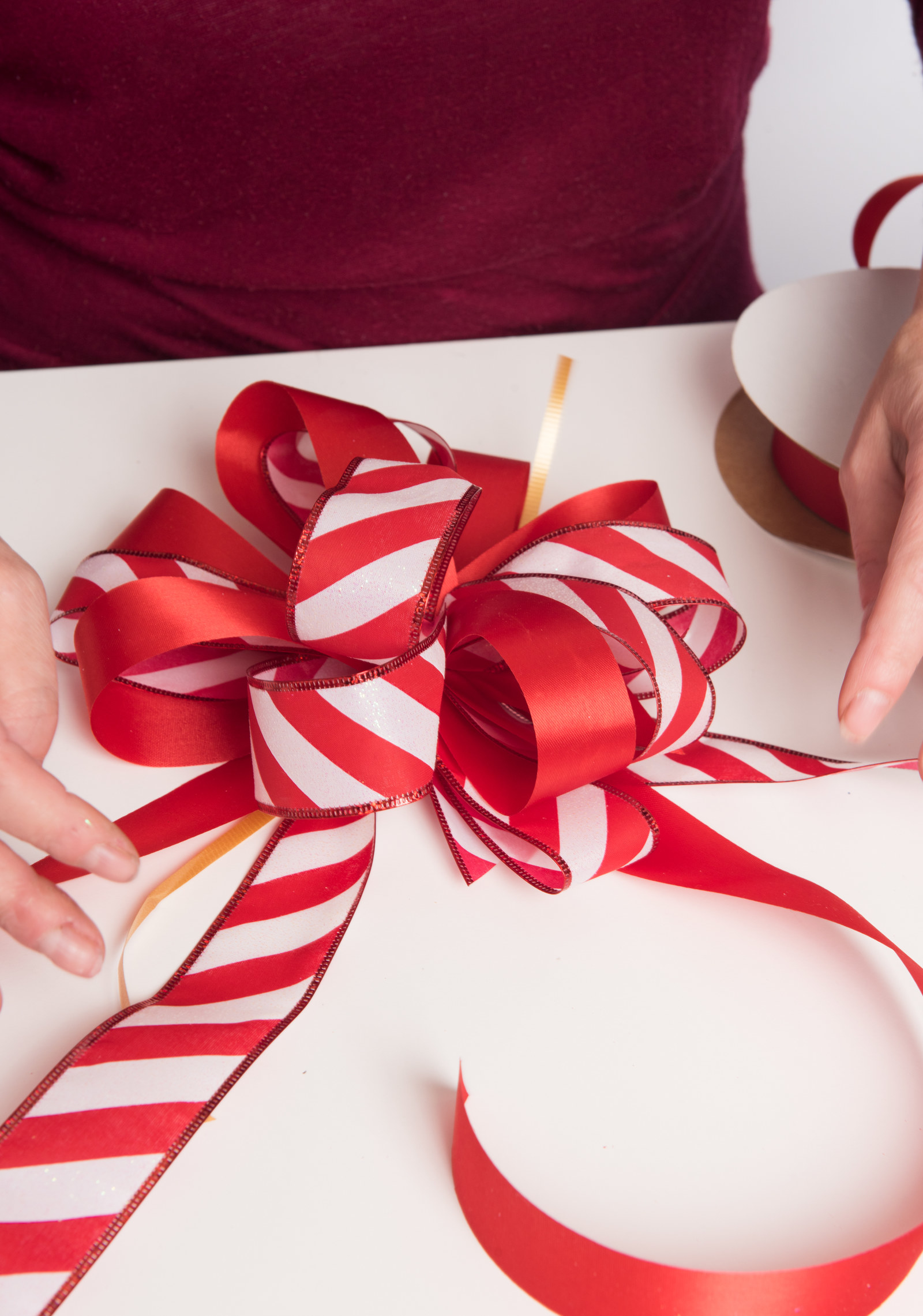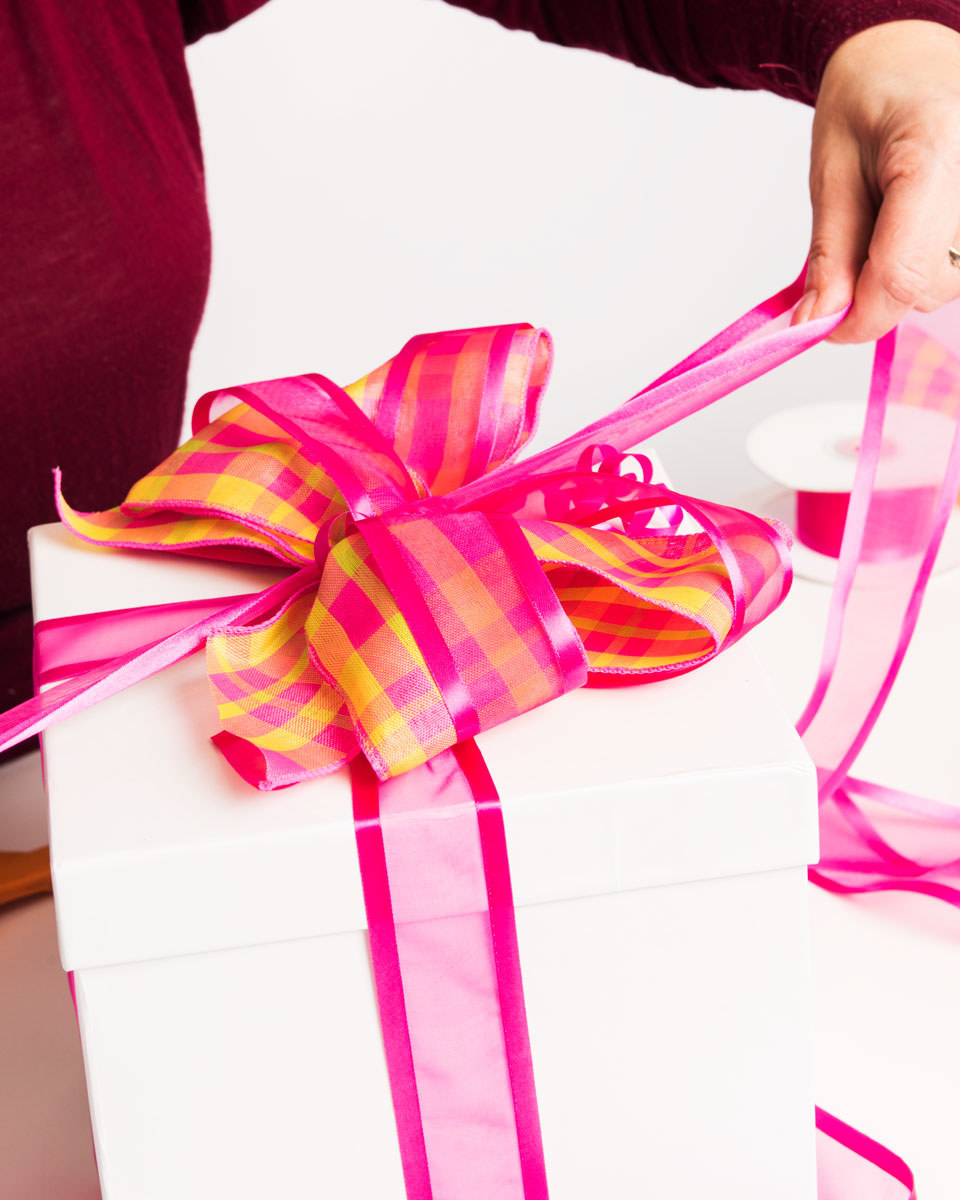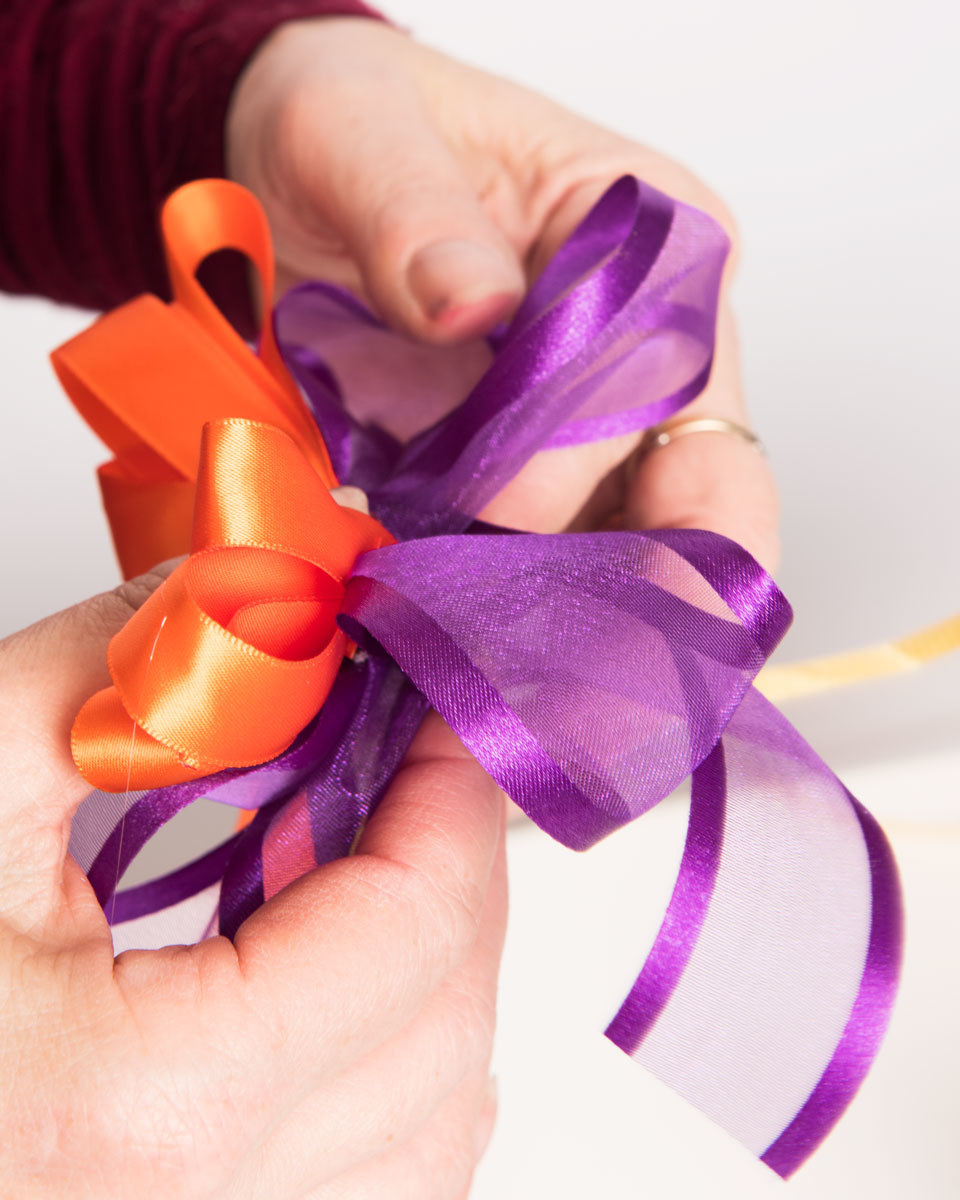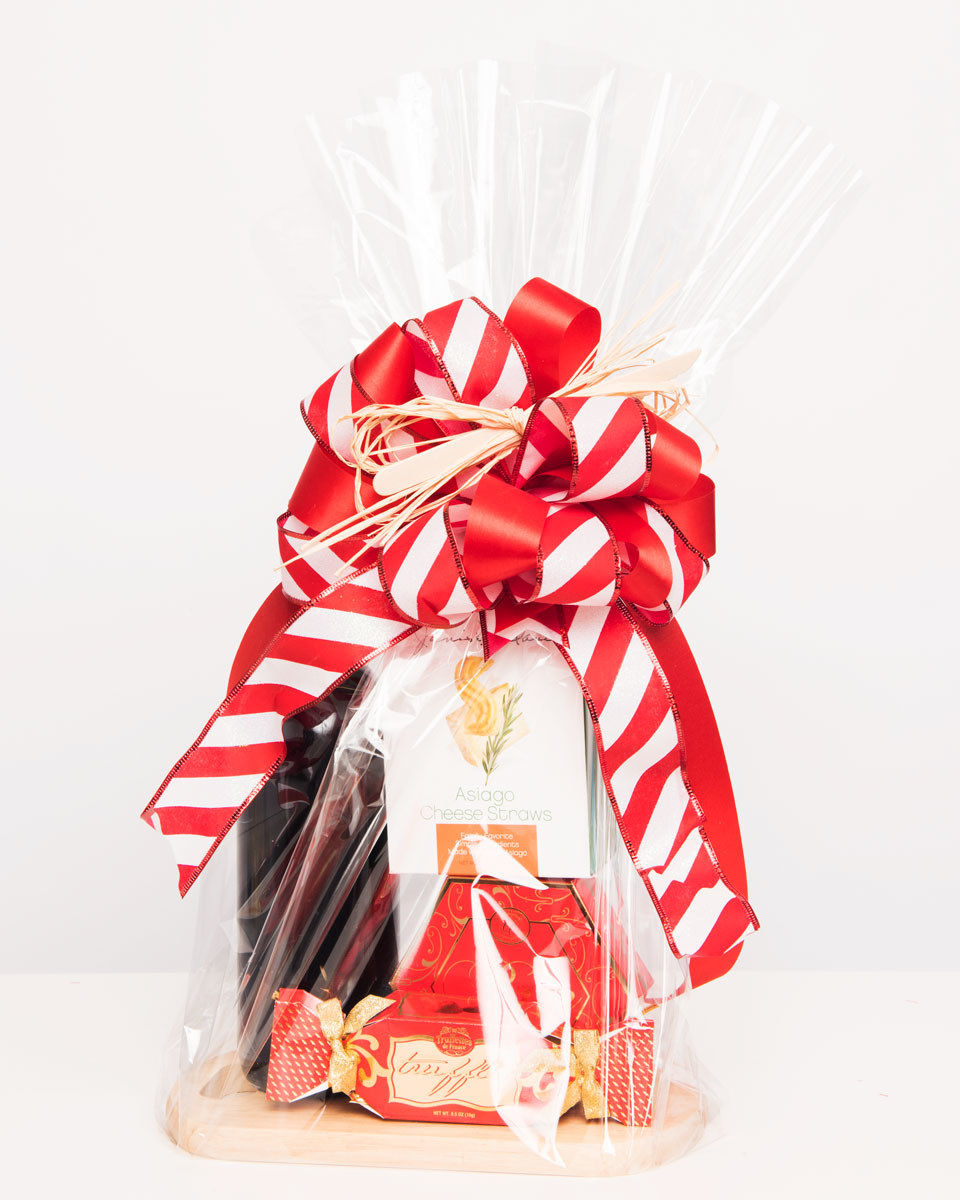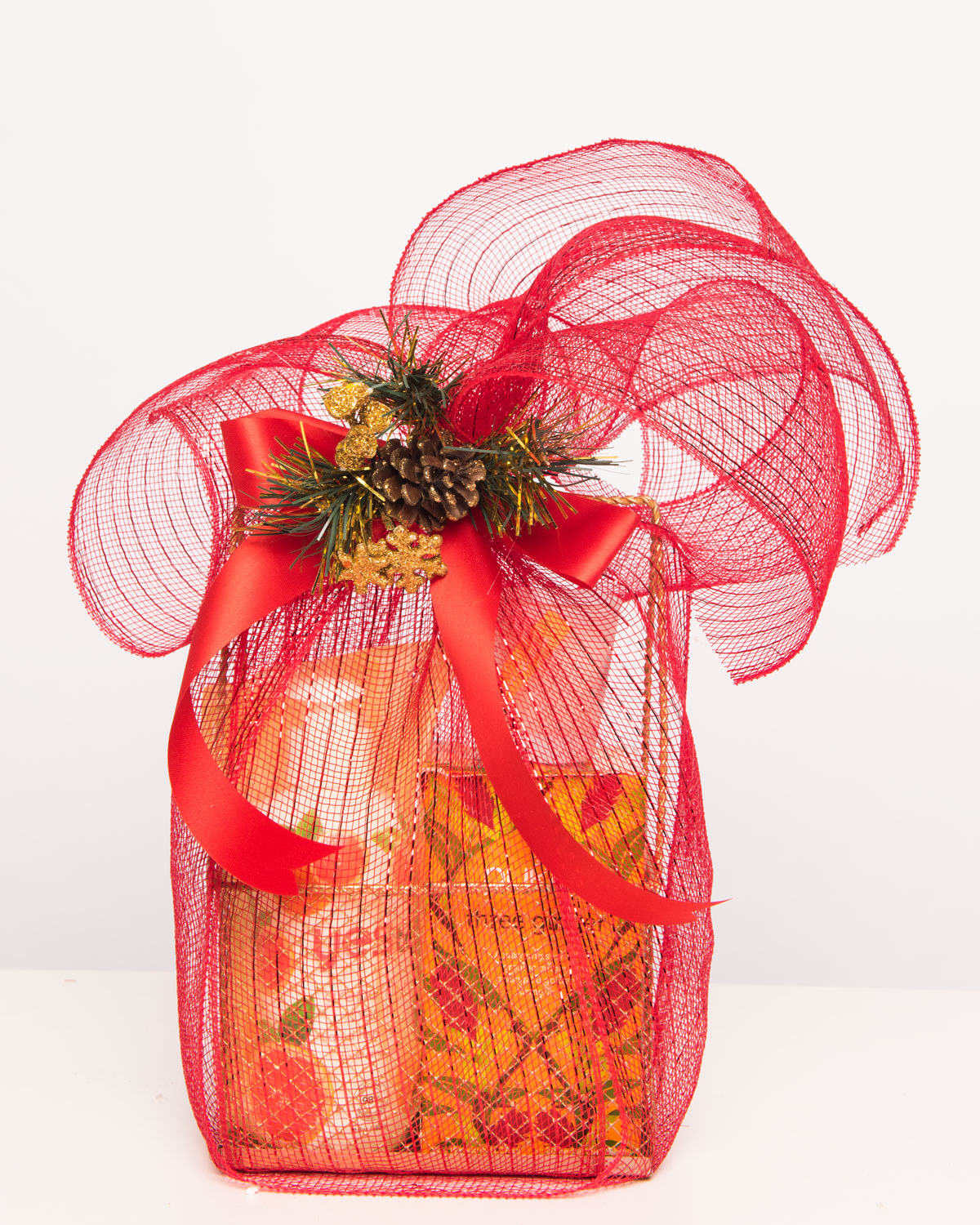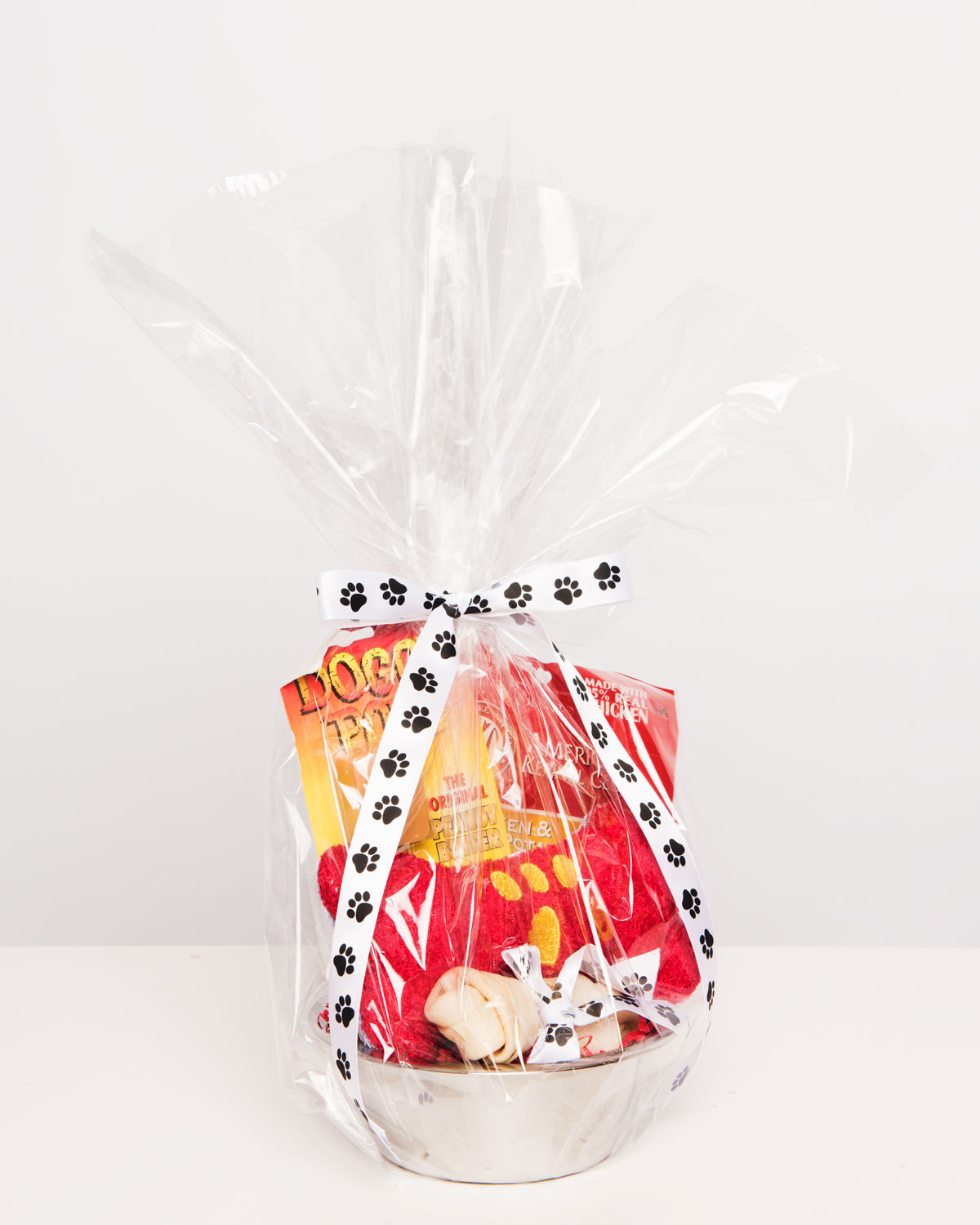 Unwrap this season with the best gifts from MetroPCS. Switch and choose up to four FREE phones, like a Samsung Galaxy J7 Prime, Samsung Galaxy J3 Prime, LG K20, or a Motorola Moto E4!
Sales tax not included.
All images Lauren Zaser / © BuzzFeed

Design by Laura Hoerner / © BuzzFeed