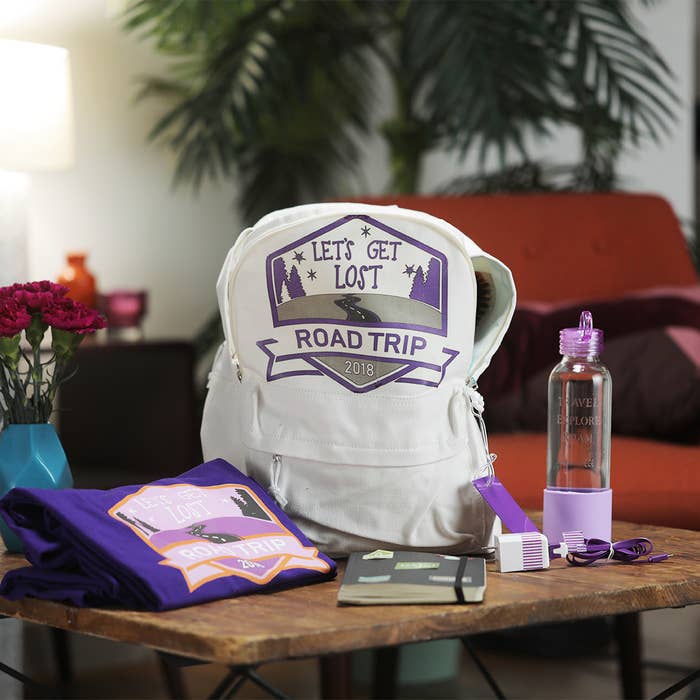 Matching Shirts / Duffle Bags
Materials:
* Printer
* Wax paper
* Iron on transfer sheet
* Printer Ink
* Iron
* Shirts / Bags
Instructions:
1. Select an image, or text and create your design for your shirt or bag - remember to reverse the image so it prints and irons on properly.
2. Place transfer paper into your printer, then print the image or design of your choice onto the transfer paper
3. Place the shirt or bag on a flat surface and remove any wrinkles. Place the transfer paper with your image printed on it onto the object you are adding the image too. Turn your iron to the hottest setting - avoid steam or any moisture - place a sheet of wax paper on top of the design, then begin to iron on the transfer paper using firm pressure. This should take about 3-4 minutes. Allow to cool, then remove the transfer paper.
4. Enjoy your custom designed fabrics!
Matching DIY Glass Water Bottles / Wine Glasses
Materials:
* Latex gloves
* Glass water bottles / Wine Glasses
* Isopropyl alcohol
* Stencils
* Painters tape
* Etching Cream
* Painting Sponge
* Sticky Foam paper or sticky contact paper (for custom stencils)
Instructions:
*Wear latex gloves to protect your skin from the etching cream, avoid getting it onto skin or in your eyes.
1. Take the glass water bottles / wine glasses you want to etch and thoroughly clean the surface you plan on etching with isopropyl alcohol.
2. Once clean, place the stencils you want to etch onto the surface and adhere it so it doesn't move.
3. Next, cover all parts of the glass you do not want to etch with painters tape.
4. Using the painting sponge, dab and brush the etching cream thickly over the stencil and let sit for 5 minutes.
5. Rinse off the etching cream with warm water after the 5 minutes are up. Remove the tape and stencil.
6. The etching should be permanent and dishwasher safe!