Cheesy Pesto Stuffed Salmon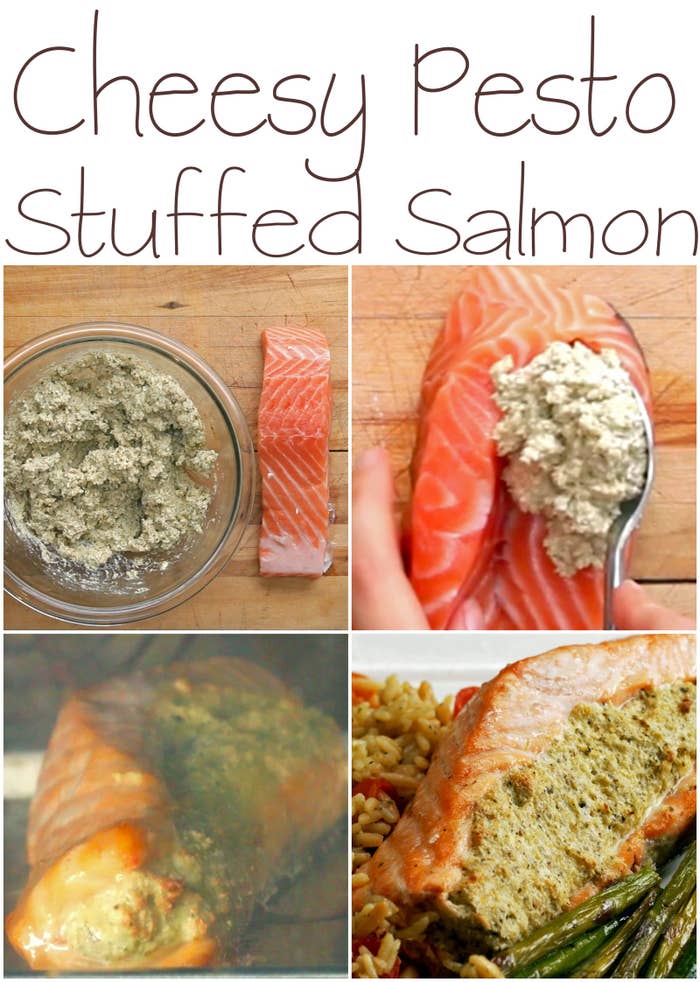 There is nothing better than a fresh cut of meat. Oh wait, a STUFFED slice of meat is def better.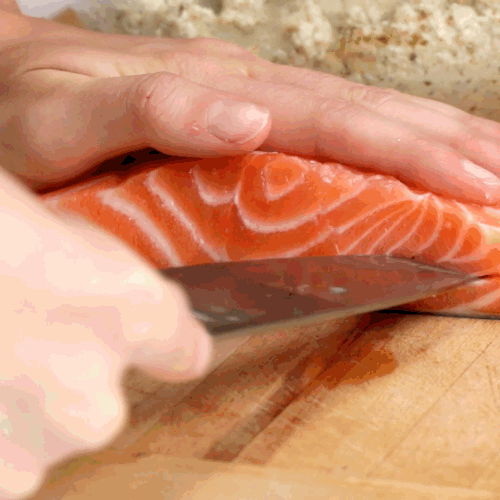 Once you've sliced the slab of salmon open, stuff it with your pesto mix and prepare it for baking.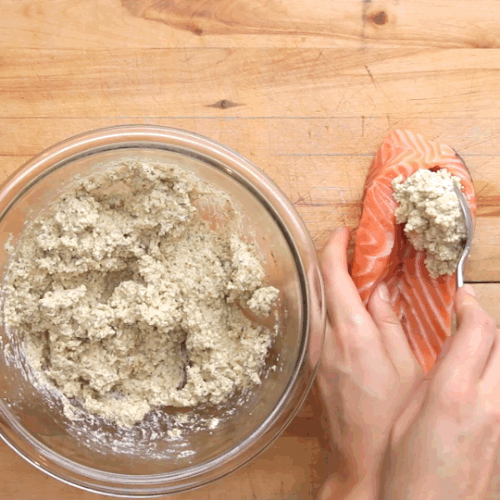 Just sit back and look at that beautiful piece of fish bake...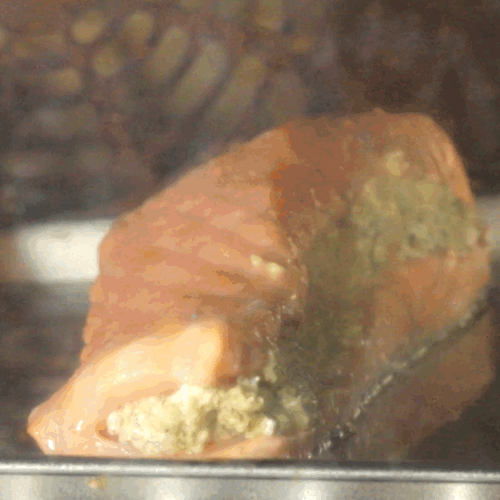 WHAT. A. BEAUTY.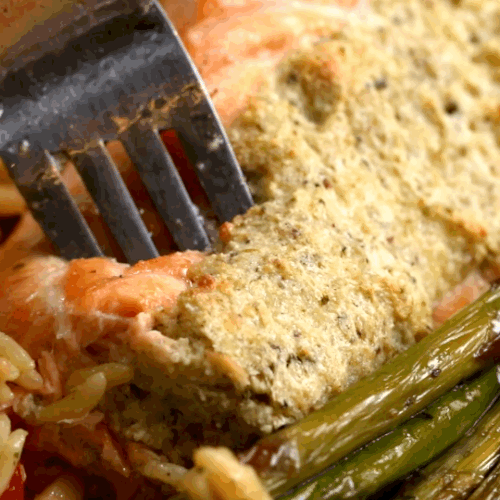 INGREDIENTS
Servings: 4-5
2 (1-pound each) center-cut boneless, skinless salmon fillets
6 oz ricotta cheese
2 tbsp. pesto
1/3 cup parmesan cheese
1/3 cup breadcrumbs
½ tsp salt
½ tsp pepper
1 egg
PREPARATION
1. Preheat oven to 400ºF/200ºC.
2. In a medium bowl mix together ricotta, pesto, salt, pepper, parmesan, breadcrumbs, and the egg.
3. Butterfly fillet the 2 center cuts of salmon.
4. Stuff the mixture into the salmon, pushing edges of stuffing in as much as possible.
5. Spray a medium size baking sheet and lay stuffed salmon it.
6. Cook in the oven for 12-15 minutes or until stuffing begins to brown.