This Healthy Homemade Gazpacho Is The Perfect Way To Stay Cool This Summer
A soup you can eat all summer long.
by
,
,
Healthy Homemade Gazpacho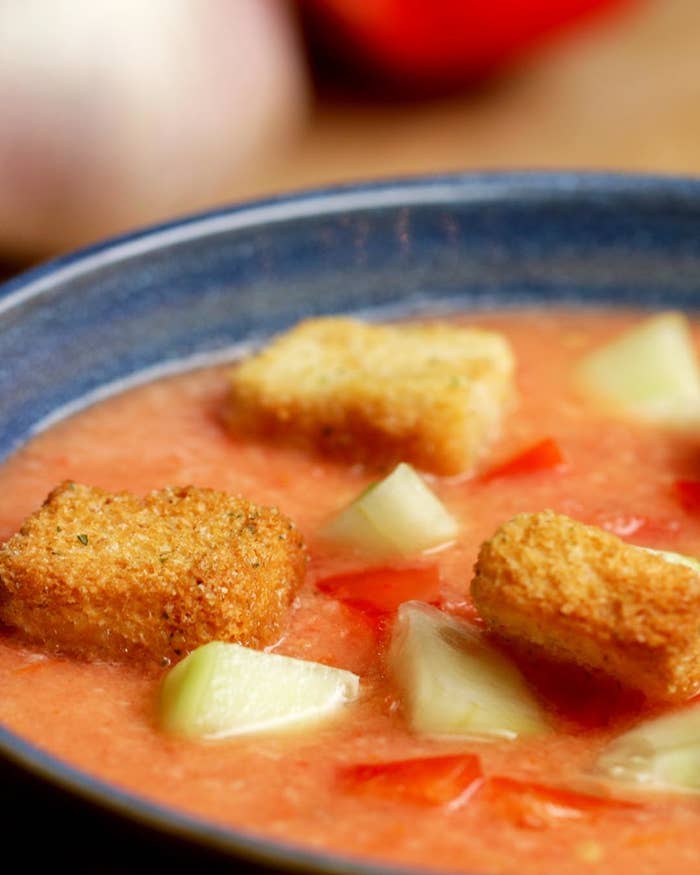 INGREDIENTS
2 pounds tomatoes (preferably beefsteak or roma)
1 red pepper, chopped
½ onion, chopped
⅓ cucumber, peeled and chopped
1 slice of bread (preferably stale), chopped
2-3 garlic cloves, minced
⅓ cup oil
1 tablespoon sherry vinegar (or red wine vinegar)
1 cup cold water
1 pinch cumin (optional)
Salt & pepper to taste
PREPARATION
1.Combine all of the ingredients above in a blender and blitz until smooth.
2. Refrigerate to make the soup as chilly as you like
3. Enjoy!