Here's A Healthier Way To Eat Tater Tots
Healthy can be delicious too.
Zucchini Tots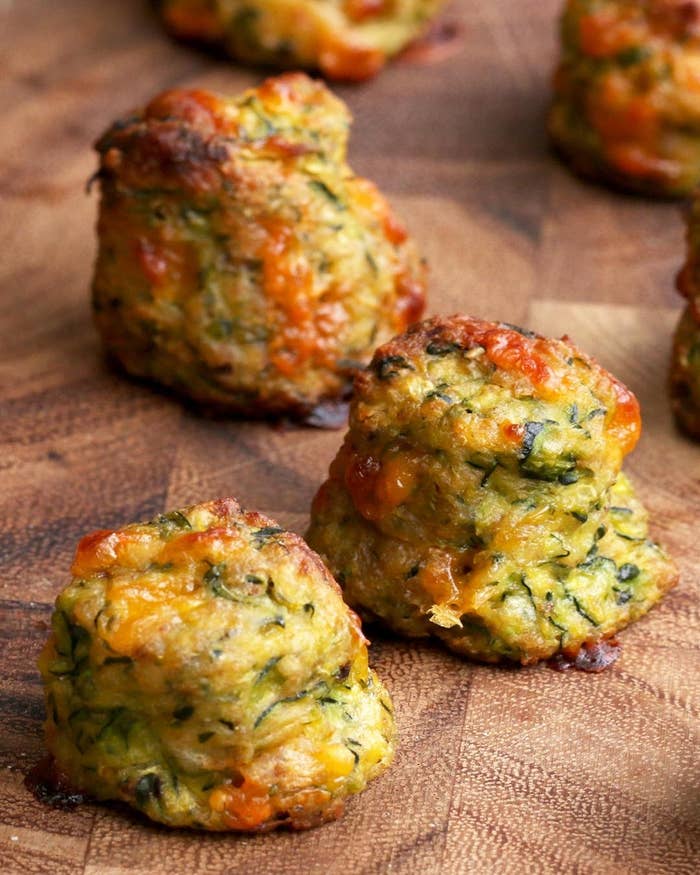 INGREDIENTS
Servings: 5-6
4 medium-sized zucchini
Salt (to pull moisture from the zucchini)
¾ cup bread crumbs
¾ cup cheddar cheese, shredded
2 eggs
1 tablespoon garlic powder
1 teaspoon pepper
PREPARATION
1. Preheat oven to 400°F/200˚C.
2. Grate the zucchini into a bowl and salt generously.
3. Allow zucchini to sit for 20 minutes as the salt draws out moisture.
4. Pour zucchini onto a clean dish towel and wring it out over the sink or into a separate bowl.
5. Pour the zucchini back into your bowl and add bread crumbs, cheddar cheese, eggs, garlic powder, and pepper. Mix together until well-blended.
6. Take a tablespoon of mixture and roll it into a tot; repeat for rest of mixture.
7. Place on a greased baking sheet and place in the oven for 20 to 25 minutes or until tots are crunchy.
8. Serve warm and enjoy!
Want BuzzFeed Tasty right in your inbox? Sign up for our newsletter!