Stuff that pepper.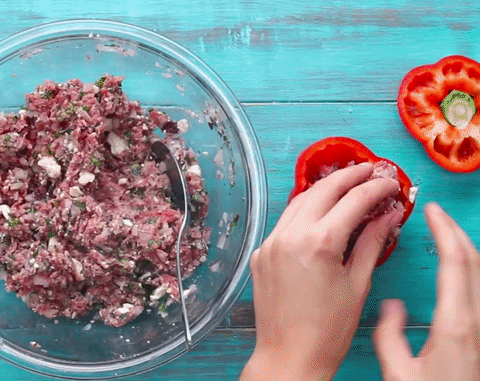 OMG. GIMME.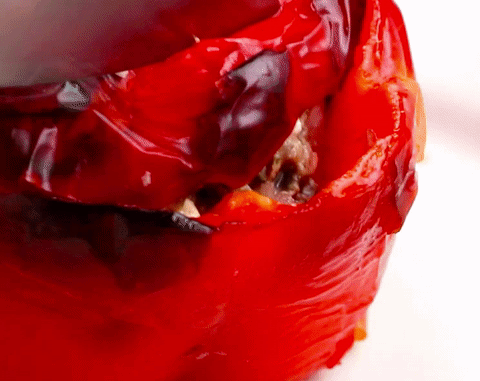 Greek Stuffed Peppers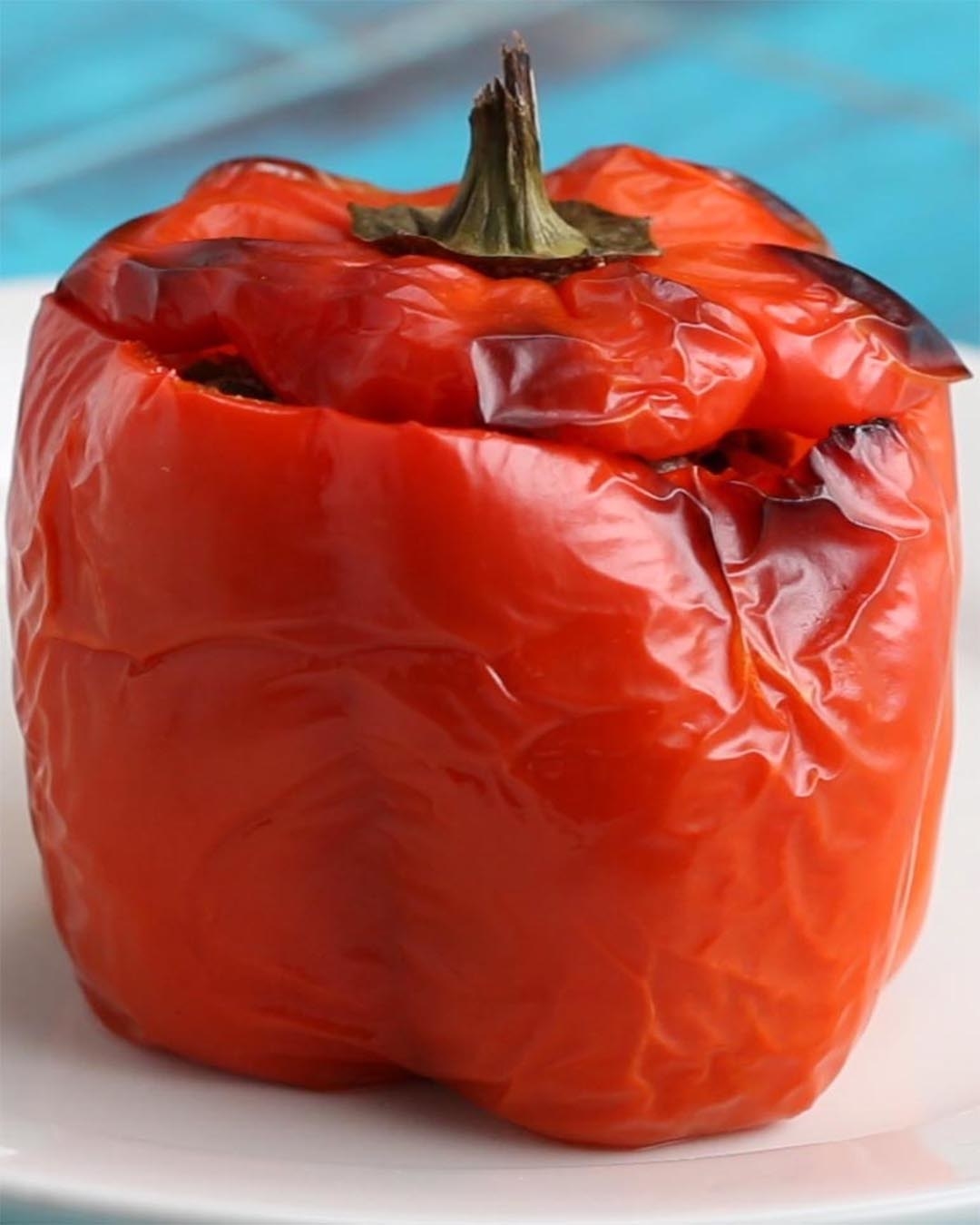 INGREDIENTS:
Serves 4
For this recipe, look for bell peppers with a wide, flat bottom. You want peppers that will stand up on their own in the oven.
4 large red bell peppers
½ a small red onion, minced
½ pound ground beef, 90% lean
3 ounces feta cheese, crumbled
6 pitted kalamata olives, roughly chopped
¼ cup fresh parsley leaves, chopped
¼ cup fresh mint leaves, chopped
Kosher salt and freshly ground pepper
PREPARATION:
Preheat the oven to 400°F.
Cut the tops off of the bell peppers, then scrape out the seeds and white pith. Save the pepper tops and set them aside.
In a medium mixing bowl, combine all the remaining ingredients, season with salt and pepper, and stir together so that everything is thoroughly mixed.
Divide the beef mixture in half and stuff it into the peppers, then place the tops of the peppers back on top.
Transfer the peppers to a baking sheet or oven-safe skillet, then bake in the preheated oven until the meat is cooked through and the peppers are soft and starting to shrivel, 40 to 45 minutes.
Cool for 5 minutes, then serve.