Healthy Summer Vegetable Minestrone Soup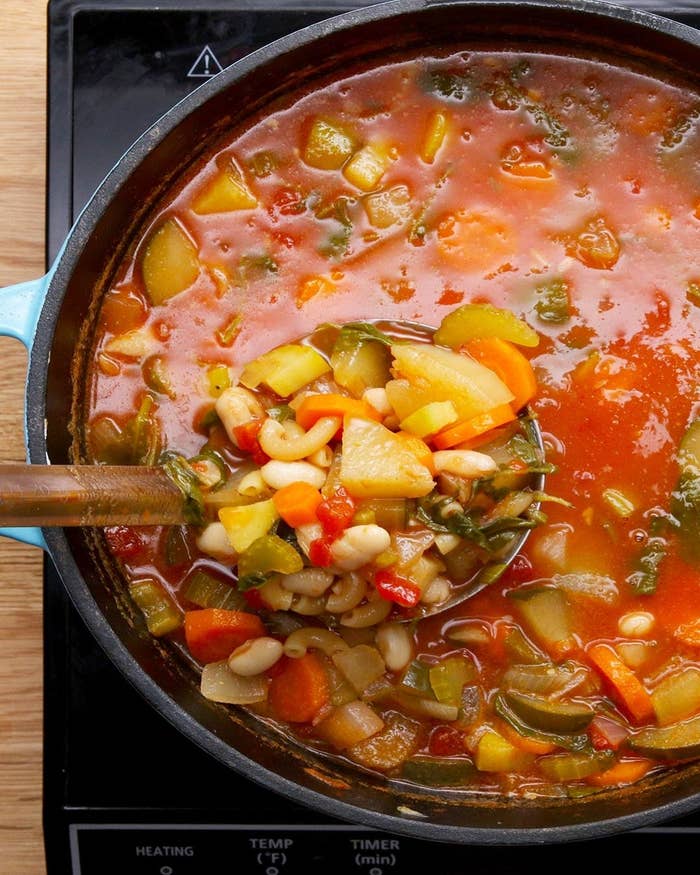 INGREDIENTS
1 tablespoon oil
2 carrots, chopped
2 celery stalks, chopped
1 onion, chopped
Salt, to taste
Black pepper, to taste
1 potato, peeled and cubed
3 cloves garlic, minced
28 ounces tomatoes, diced
6 cups vegetable stock
2 zucchini diced
1 15 ounce can cannellini beans
3 cups spinach
2 cups pasta
PREPARATION
1. Combine oil, carrots, celery, onion, salt, pepper, and potato in a large pot over medium heat for 3 minutes.
2. Add garlic and stir for one minute. Mix in diced tomatoes, vegetable stock, and zucchini.
3. Bring to a boil, place the lid on the pot, and simmer for 45 minutes.
4. Add cannellini beans, spinach, and pasta, and simmer 10 minutes.
5. Allow to cool, and enjoy!