One-Pot Enchilada Rice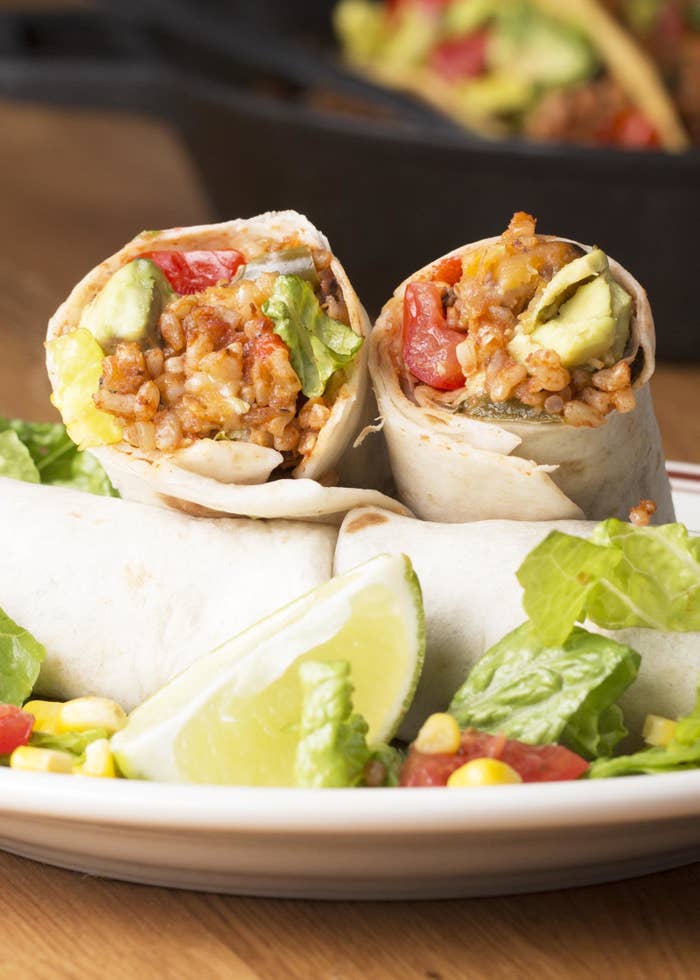 INGREDIENTS
Servings: 4-5
1 tablespoon oil
1 tablespoon garlic, minced
½ cup red onion, chopped
1 cup bell pepper, chopped
1 cup tomatoes, chopped
3 cups water
1½ cups rice
1 cup black beans
1 tablespoon cilantro, chopped
1 cup tomato sauce
1 teaspoon chili powder
1 teaspoon cumin
1 teaspoon salt
1 teaspoon pepper
½ cup shredded cheese (optional)
½ avocado, cubed (garnish)
PREPARATION
1. Preheat oven to 400ºF/200ºC.
2. Put oil in a cast-iron skillet over medium heat.
3. Add garlic and onion to skillet and stir until garlic is slightly golden and onion has softened.
4. Add pepper and sauté 2-3 minutes or until peppers have softened.
5. Add tomatoes and sauté 1 minute.
6. Remove sauteed vegetables and set aside.
7. Pour water into the skillet and wait for it to come to a boil.
8. Add rice and stir for 12-15 minutes until rice is fluffier but still slightly tender.
9. Make a circle in the center of the rice and add your sautéed vegetables to the skillet and mix.
10. Add black beans, cilantro, tomato sauce, chili powder, cumin, salt, and pepper, and stir.
11. Add cheese on top (optional).
12. Bake in a preheated oven for 20-25 minutes.
13. Allow to cool for 5 minutes.
14. Garnish with cilantro and avocado.
15. Enjoy!