Mix it up real good.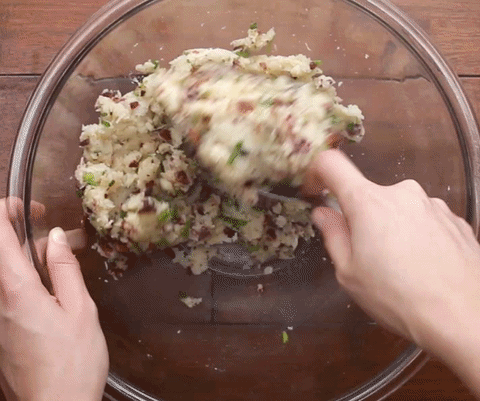 Now make a hidey-hole fit for precious treasure.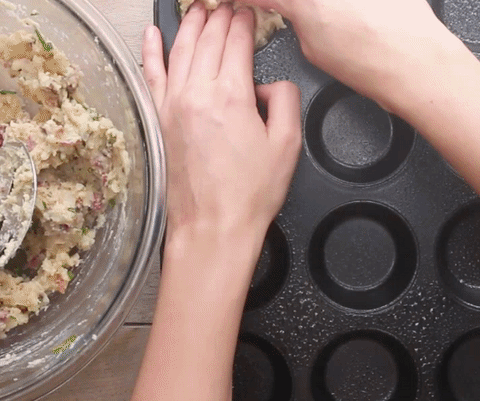 Because the best things in life are filled with cheese.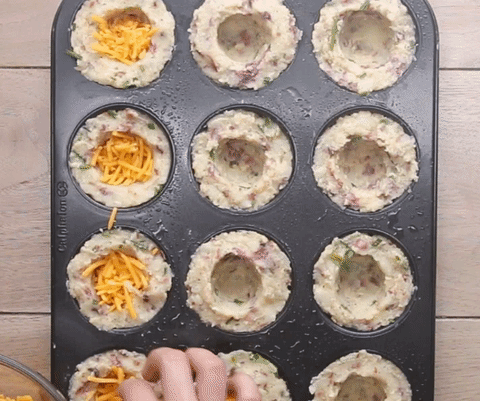 Loaded Mashed Potato Cups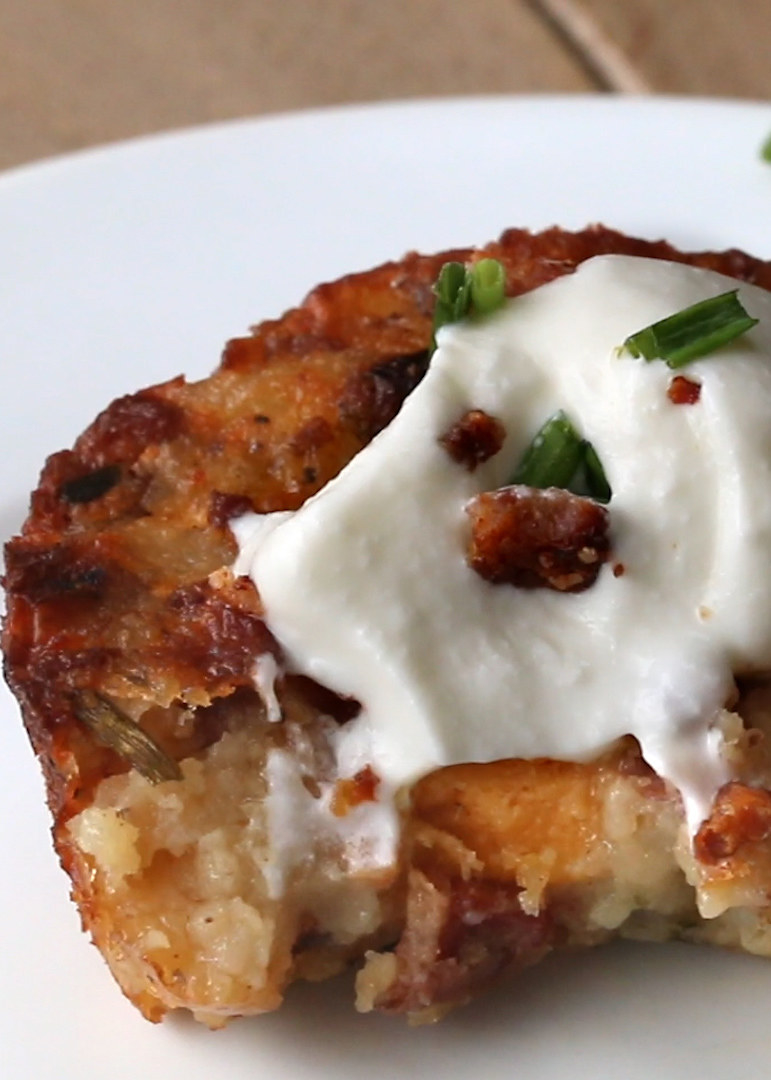 INGREDIENTS:
Servings: 12
For the mashed potatoes:
4 potatoes
¾ cup milk
4 Tbsp. Butter
¼ cup sour cream
For the cups:
2 cups mashed potatoes
¼ cup bacon, cooked and crumbled
¼ cup chives
¼ cup Parmesan cheese, shredded
1 tsp salt
1 tsp pepper
1 tsp garlic powder
1 cup cheddar cheese
PREPARATION:
In a large bowl, combine mashed potatoes, bacon, chives, Parmesan cheese, salt, pepper, and garlic powder.
Spray a 12-cup muffin pan with cooking spray and divide the mashed potatoes evenly into each cup,
Make a hole in the center of each mashed potato cup.
Add shredded cheddar to the center of each cup.
Bake mashed potato cups at 400ºF/200ºC for 30-35 minutes or until outside is crispy and brown.
Top with a dollop of sour cream, chives, and bacon crumbs. Enjoy!