Garlic Parmesan Potato Wedges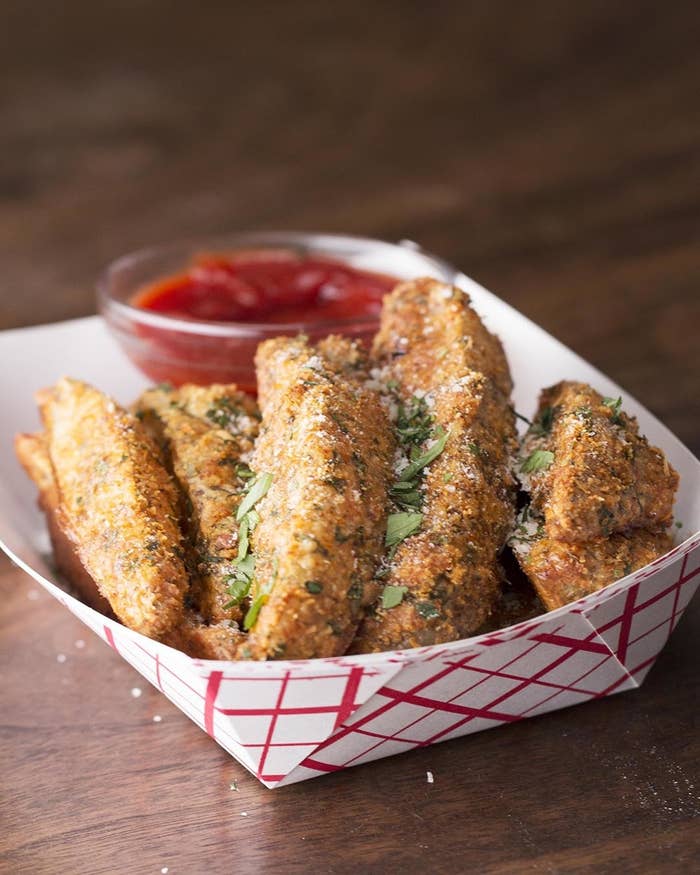 INGREDIENTS
Serves 2
3-4 potatoes
3 eggs
1 cup parmesan cheese, grated
¼ cup parsley, chopped
1 tablespoon oregano
1 teaspoon paprika
1 teaspoon salt
1 teaspoon pepper
½ teaspoon red pepper flakes
PREPARATION
1. Preheat oven to 375ºF/190ºC.
2. Slice potato in half then take the half and quarter it.
3. Whisk 3 eggs in a small bowl.
4. Combine remaining ingredients in a medium bowl.
5. Coat each wedge in egg wash, then coat in dry mix, until entirely covered.
6. Place on a greased baking sheet and bake for 30 minutes.
7. Allow to cool for 5 minutes.
8. Enjoy!