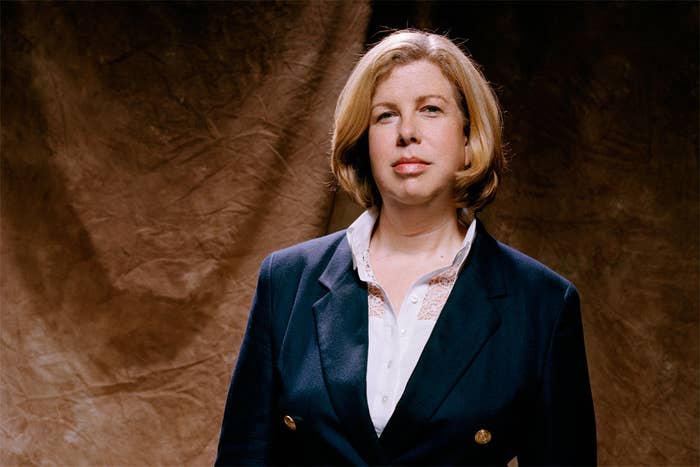 Jillian Weiss, a professor and employment attorney who successfully sued companies like Saks & Co. and Deluxe Financial Services on behalf of trans people, has been appointed as the next executive director of the Transgender Legal Defense and Education Fund, BuzzFeed News learned exclusively today.
Weiss will also be the first trans person to lead TLDEF, one of the country's largest trans rights groups. Its founding director, Michael Silverman, a cisgender gay man with a long record of LGBT advocacy, has run the group since he started it in 2003 as one of the first legal organizations to focus on fighting for transgender rights. He decided to step down in April, leading to Weiss's appointment.
"It's been heart-wrenching to be able to see all this discrimination against trans people and not be be able to help," Weiss told BuzzFeed News in a phone interview. "Now I will be able to contribute in a much larger way, and from a standpoint where I can understand some of the things they're going through."
Weiss, who was a tenured professor at Ramapo College of New Jersey prior to her new appointment, has already done significant work to advance transgender employment protections through her private practice. Her most high-profile case to date involved a trans woman, Leyth Jamal, who sued the department store chain Saks & Co. The case led the company eventually to accept that anti-transgender discrimination is covered under the Civil Rights Act of 1964, which outlaws discrimination based on sex. Jamal's claim was eventually settled out of court.
Weiss's new role is more expansive — as the organization's work involves legal cases involving health care, housing, public accommodations, identity, documents, prisons, and foster care among others.

"There's an endless list of work that needs to be done," Weiss said.
TLDEF has been instrumental in advancing the rights of trans people across the country through their legal work, having helped 1,400 people and received over 10,000 pro bono hours from its law firm partners in 2015 alone. Some of their past highest-profile cases include fighting to allow a transgender then-6-year-old Coy Mathis to use the girls' bathroom in her Colorado school, which paved the way for similar cases in other states.
The group also led the way in state identification-related cases in West Virginia and South Carolina. TLDEF is also known for its Name Change Project, which matches transgender people seeking legal name changes with pro bono lawyers to assist them.
"Jillian is a tremendous advocate for transgender equality with an extraordinary list of transgender rights accomplishments," Silverman told BuzzFeed News. "She brings the exact qualities necessary to lead TLDEF into the next decade."
Though Weiss's identity gives her important insight into the difficulties of trans people, she is quick to point out that she comes from a position of privilege in a community whose members often have little to no access to education or employment.
"It's really the system that is set up to discriminate and to be prejudiced against trans people, particularly people of color, and other people caught at the intersection of different kinds of prejudice, like race and class and gender," Weiss concluded. "It's very important that we focus on that intersection and understand that it's a much larger picture out there."