How do you like your coffee?

straight black coffee, unless you're feeling adventurous and want soy milk

grande caramel latte w/ extra caramel and whipped cream and milk and sugar <3

What's your stereotypical drunk behavior?

peeing in bushes and yelling at boys

dancing furiously to Rihanna

How do you handle stress?

cry, rationally plan out your week, then cry more

cry, make tea, skip class, disregard all responsibilities, stress eat

What's your go-to meal at the dining hall?

salad, soup, vegan cookie

sushi, smoothie, dried edamame

How do you feel about country music?

What do you look for in a romantic partner?

discusses social issues, listens to emotional rants, kind hearted, good sense of humor

still in high school, strawberry blonde hair, plays basketball

How many times does your alarm go off in the morning?

once, then i'm automatically up and ready to start the day!!!

at least 67 times until you wake up and hit snooze

Do you know how to work a waffle maker?

not really unless my roommate is there to help me

yes, i have my life together

What's the most exciting thing that's happened to you this semester?

I GOT A BLUETOOTH SPEAKER FOR THE SHOWER

i got to see my family <333

What's the most rebellious thing you've done in college?

one time i skipped class!

Which incident is the most embarrassing?

dropping all of your thongs in the laundry room in front of boys

getting your dress caught in your backpack and no one telling you

getting caught by the CSUPD

audibly burping in front of your crush

i block all embarrassing memories out of my brain

i walk to class? (sometimes?)

i go on runs to clear my mind because i'm healthy af

What's your prized possession?

flasks disguised as tampons

How often do you fart in front of people?

only with people i feel really comfortable around

How many clothes did you bring to college?

the perfect amount: not too many, not too few

literally all of my clothes because i'm insane
Are You More Like Merci Or Jerilyn?
Congrats!!! You probably mumble so much that no one actually understands what you're saying. All you eat is Monster Mix and creepy boys want to wife you. In all reality, you prob have your life mostly together and you spend your time taking care of people who don't.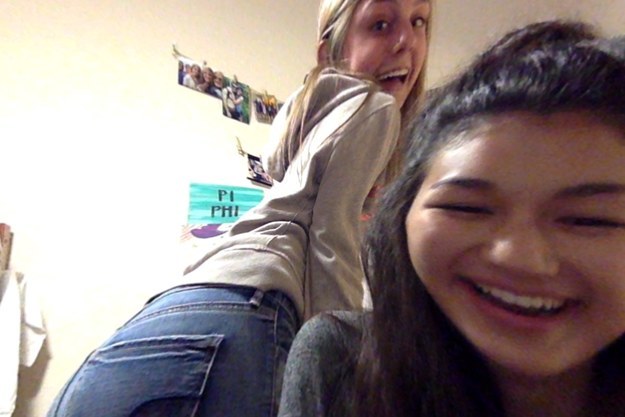 You're a human disaster and regularly trip on your own feet while talking to cute boys. You have no concept of an "inside" voice and you prob go to class about 3 times a month. You're too optimistic and have too much faith in the world, so you're regularly let down by humanity.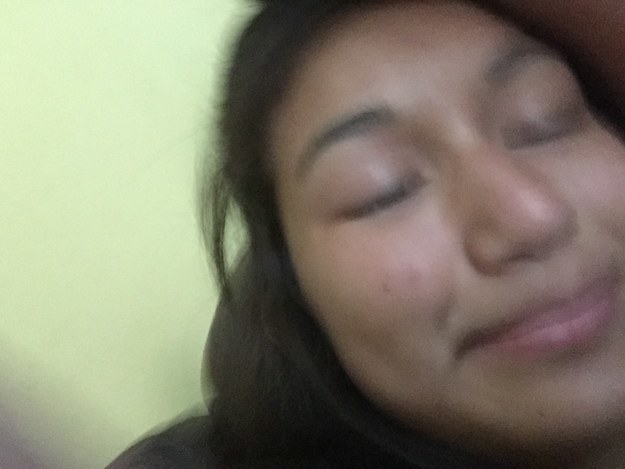 This post was created by a member of BuzzFeed Community, where anyone can post awesome lists and creations.
Learn more
or
post your buzz!