This Almond-Crusted Parmesan Salmon Is The Perfect Dinner For Two
Your date will be so impressed!
by
,
Almond-Crusted Parmesan Salmon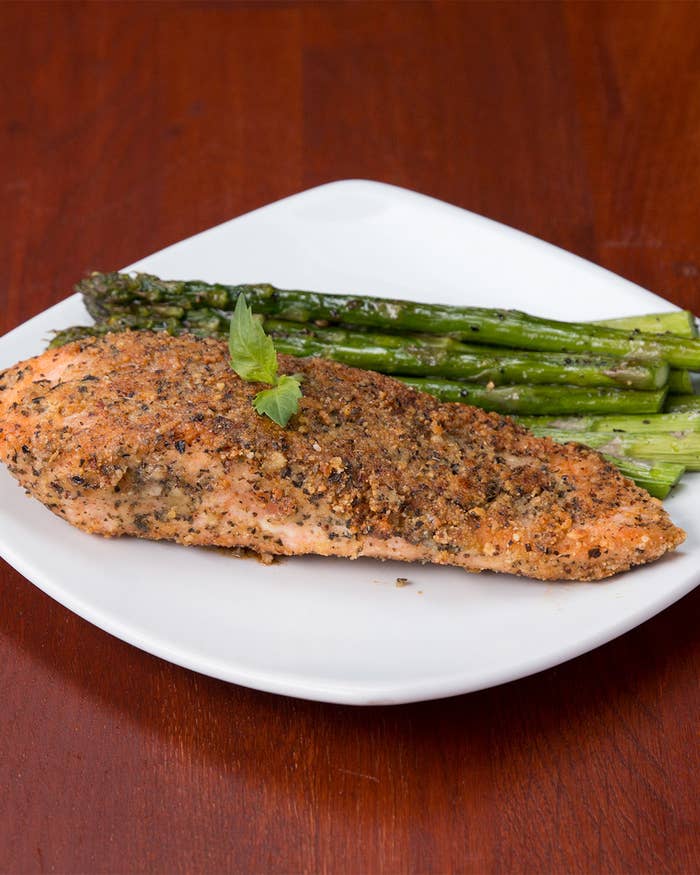 INGREDIENTS
12 ounces salmon
1 egg
1-2 tablespoons olive oil
For the breading:
⅓ cup crushed almonds*
⅓ cup grated parmesan cheese
1 tablespoon dried basil
1 teaspoon garlic powder
½ teaspoon salt
½ teaspoon pepper
PREPARATION
1. Mix breading ingredients together in large bowl. Set aside.
2. Whisk egg in a separate bowl. Dredge the salmon in the egg, then the breading mixture.
3. Heat olive oil in a skillet on medium heat. Once the pan is ready, add the salmon and let cook on one side for 3-4 minutes until golden brown. Flip and cook for an additional 2-3 minutes on the other side.
4. Serve salmon with a side of your favorite veggies. We used asparagus.
5. Enjoy!