Mozzarella-Stuffed Turkey Meatloaf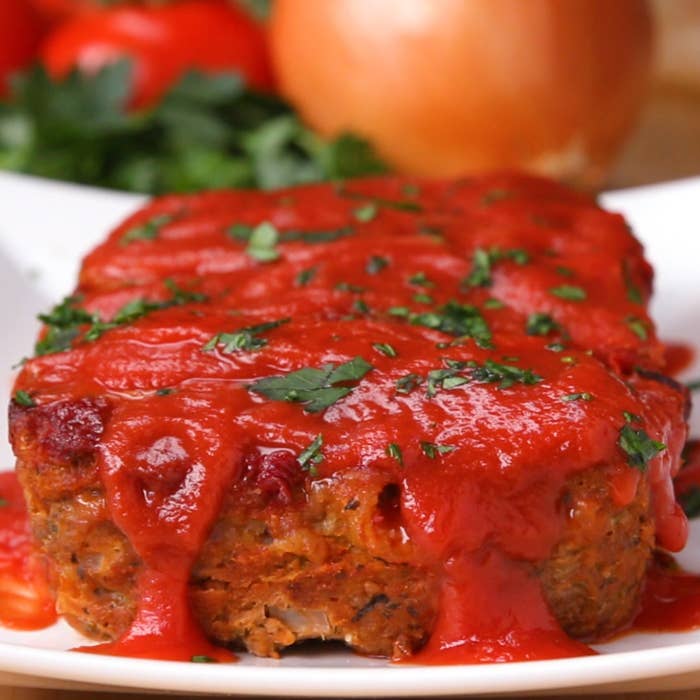 Here's what you'll need: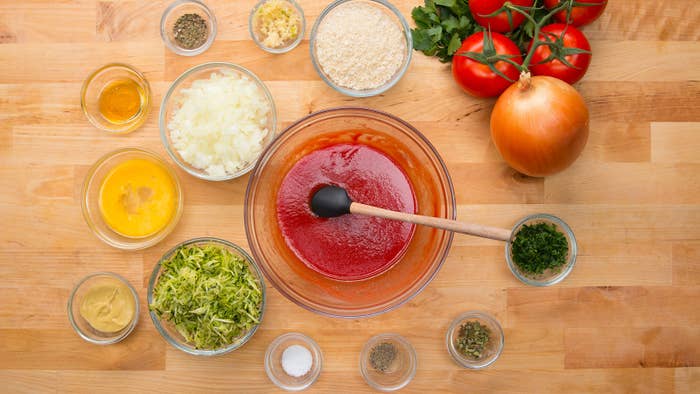 Here's what you'll do:
1.Preheat oven to 375˚F/190˚C.
2.Prepare sauce in a small bowl and set aside.
3.Combine all other ingredients (except for the cheese) in a large bowl until evenly distributed.
4.Add in half of the meatloaf mixture to a greased loaf pan and flatten to form an even layer. Add slices of cheese to form a thin layer on top of the meatloaf. Fill loaf pan with remainder of meatloaf, smoothing out the final top layer.
5.Top meatloaf with half of the tomato sauce mixture, using a spoon or rubber spatula to cover the top evenly. Reserve the other half of the tomato sauce.
6.Bake for 1 hour, or until the internal temperature reads 160˚F/70˚C when poked with a meat thermometer.
7.When the meatloaf is ready, heat your tomato sauce in the microwave or on a skillet, and drizzle on top of your meatloaf.
8.Garnish with fresh chopped parsley.
9.Serve with your favorite sides. (We used mashed sweet potatoes and asparagus.)
10.Enjoy!