Cauliflower "Mac" 'N' Cheese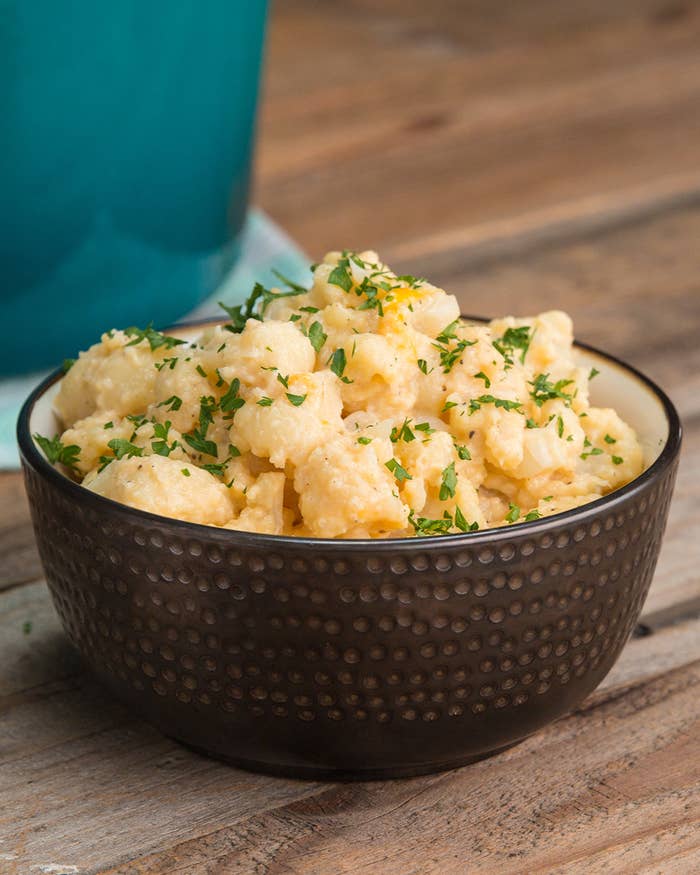 INGREDIENTS
1 head of cauliflower
Salt, to taste
Pepper, to taste
¼ cup sour cream (or Greek yogurt)
½ cup cheddar cheese
Parsley, chopped
PREPARATION
1.Cut cauliflower into small florets, about 4 cups.
2.Add cauliflower florets into a large pot of boiling water and boil for 5 minutes.
3.Drain the cauliflower in a colander, and return to the pot. Reduce heat to low.
4.Add in salt, pepper, and sour cream and stir until thoroughly combined.
5.Stir in cheddar cheese until melted.
6.Remove from heat. Top with parsley.
7.Enjoy!