Fact: Cats make everything better.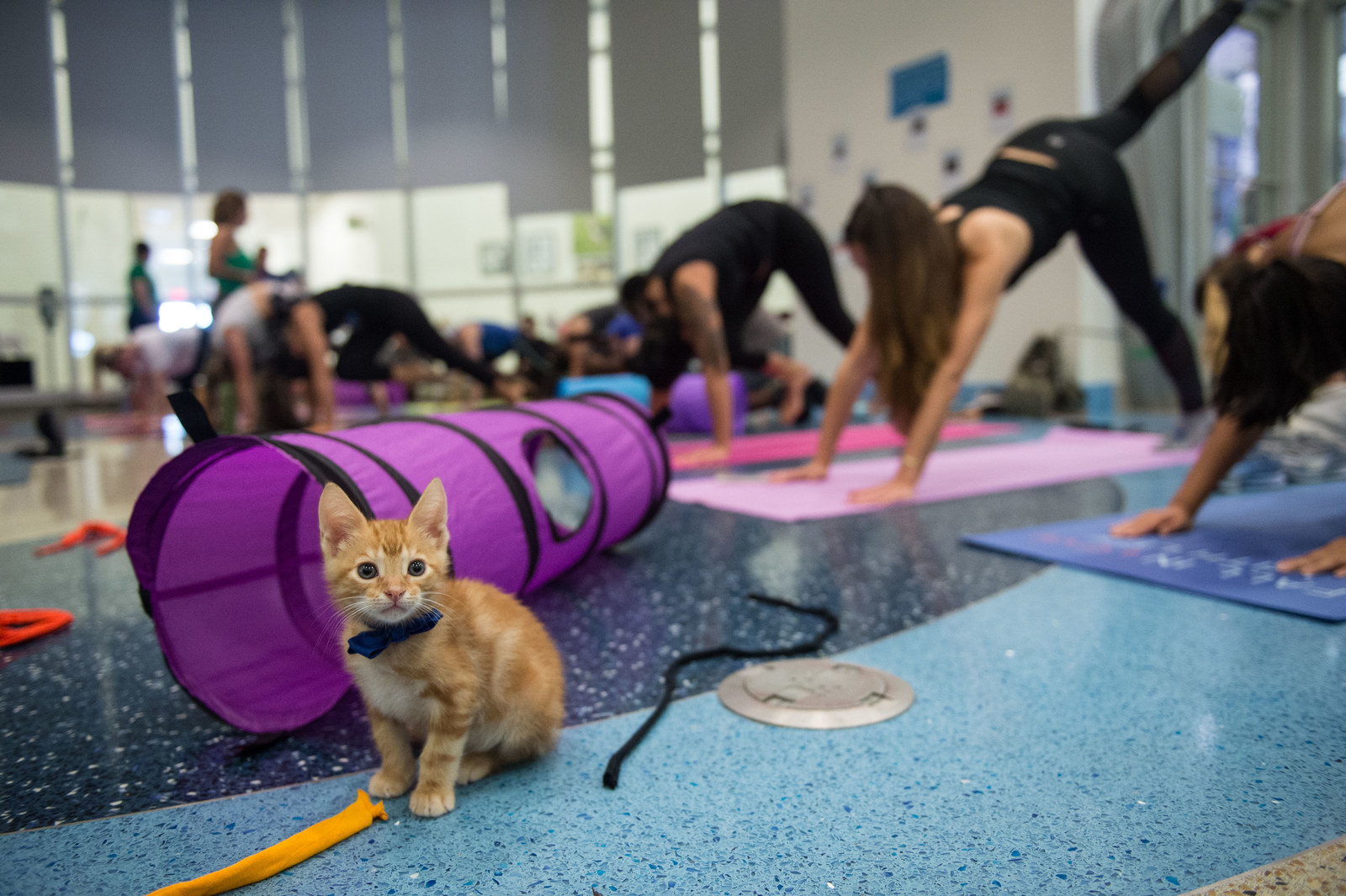 ALSO FACT: Cats are pretty much natural yoga experts.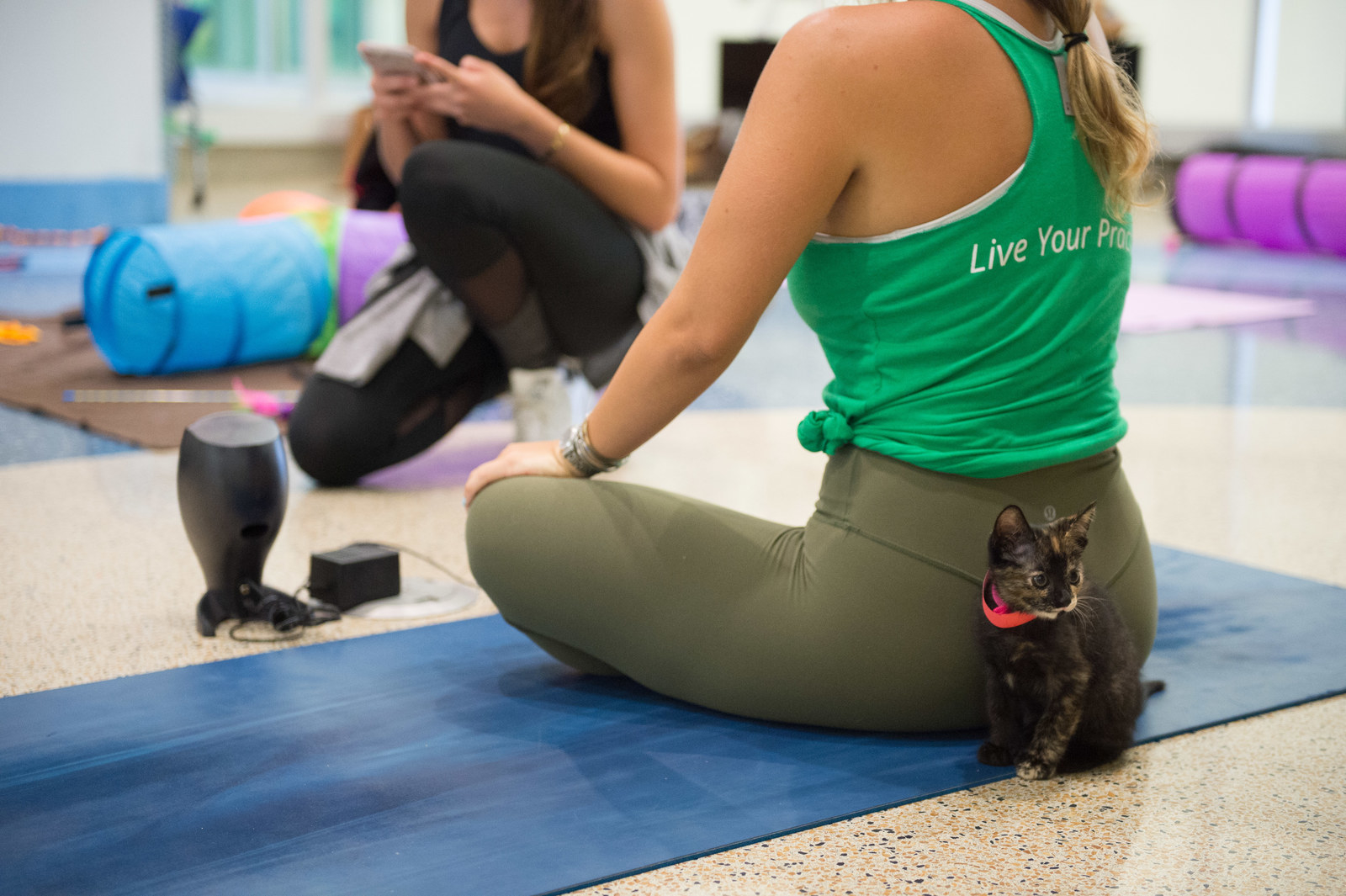 "Here, I help you work on your Bridge Pose, hoomin."
Child's Pose ... or Kitten's Pose?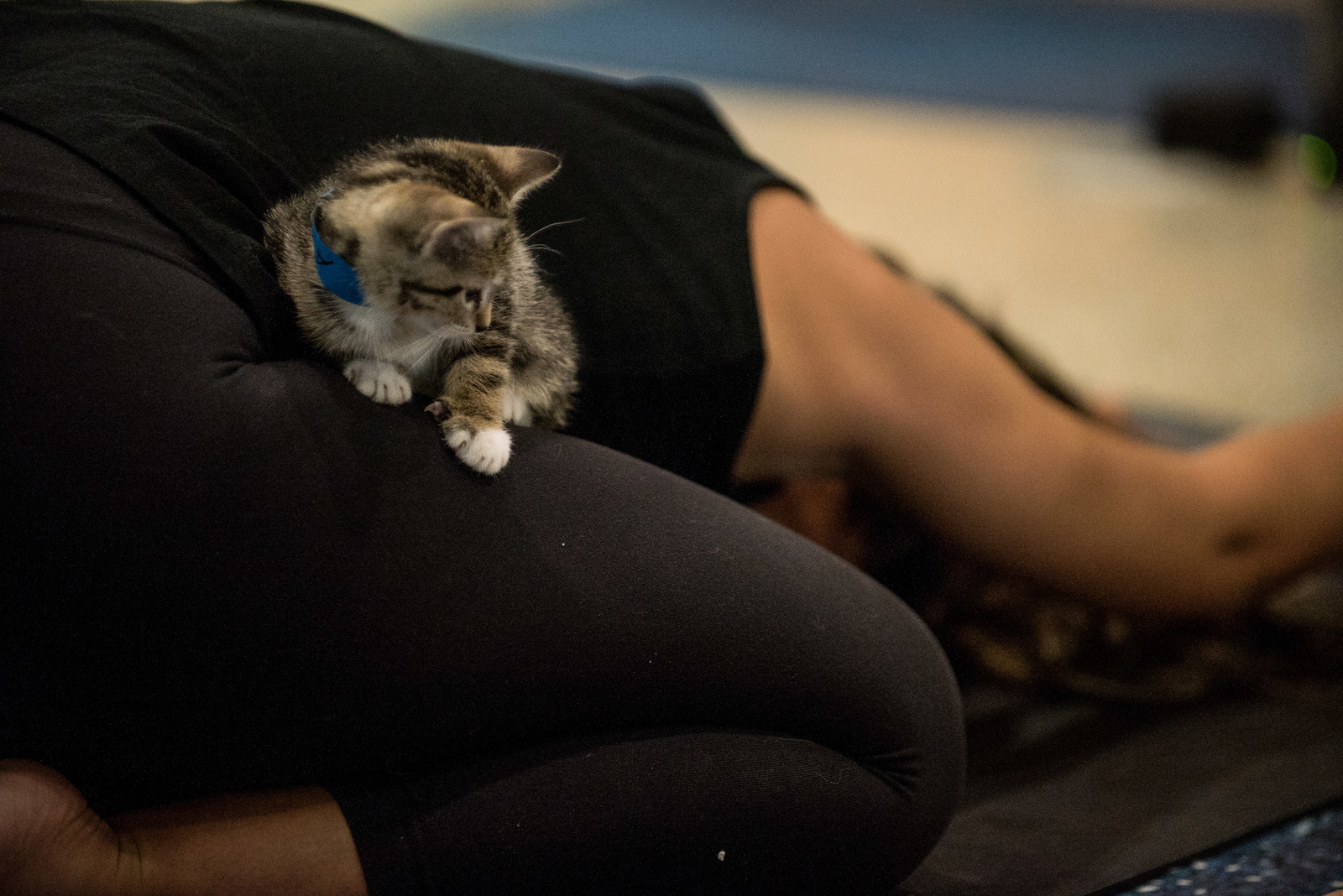 Studies have shown that yoga can benefit your body and your mind, helping to strengthen you core but also to ease stress, anxiety, and depression.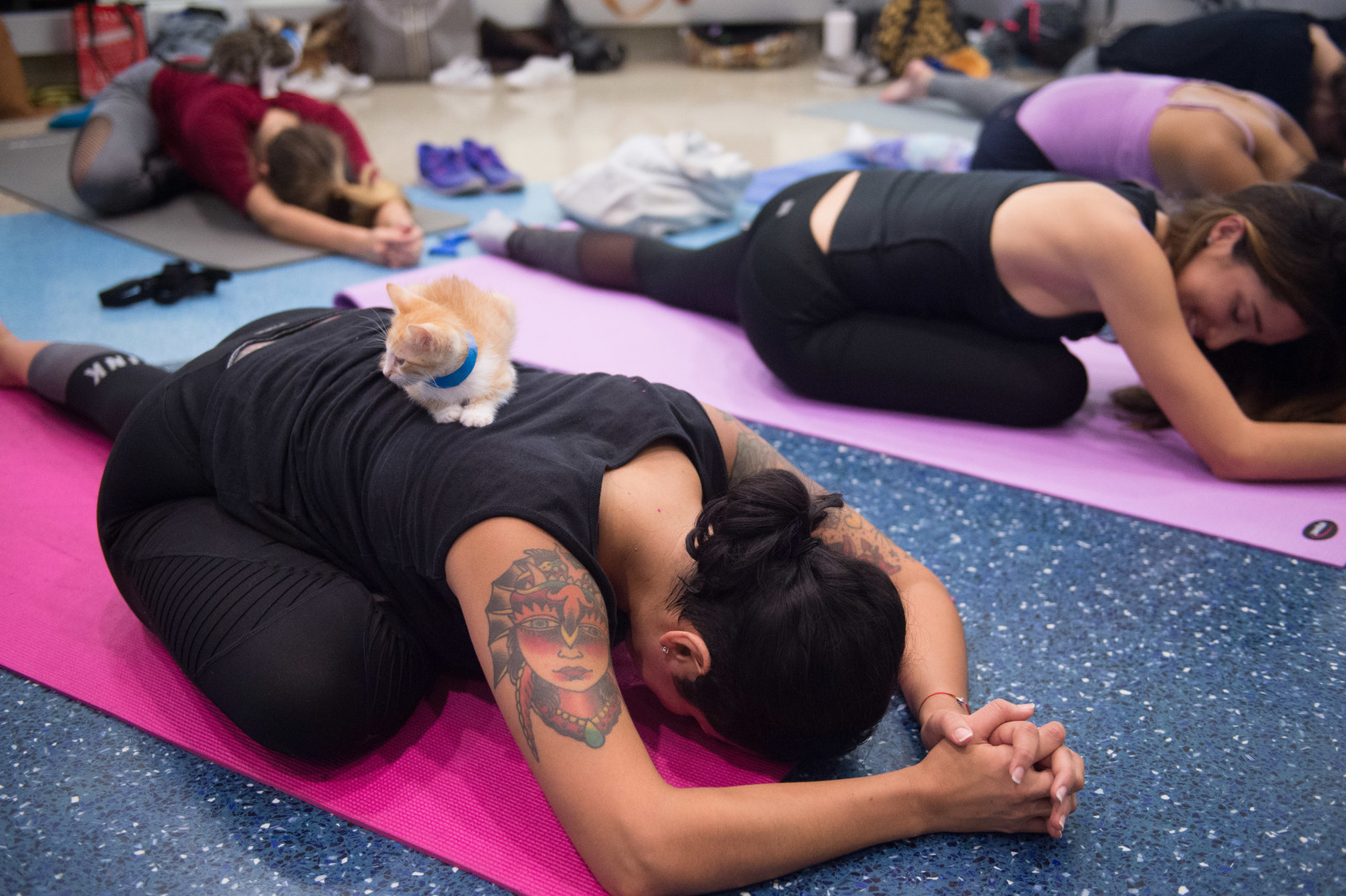 Cats have been known to have the same calming effect on humans, and even help reduce the risk of heart attack and strokes.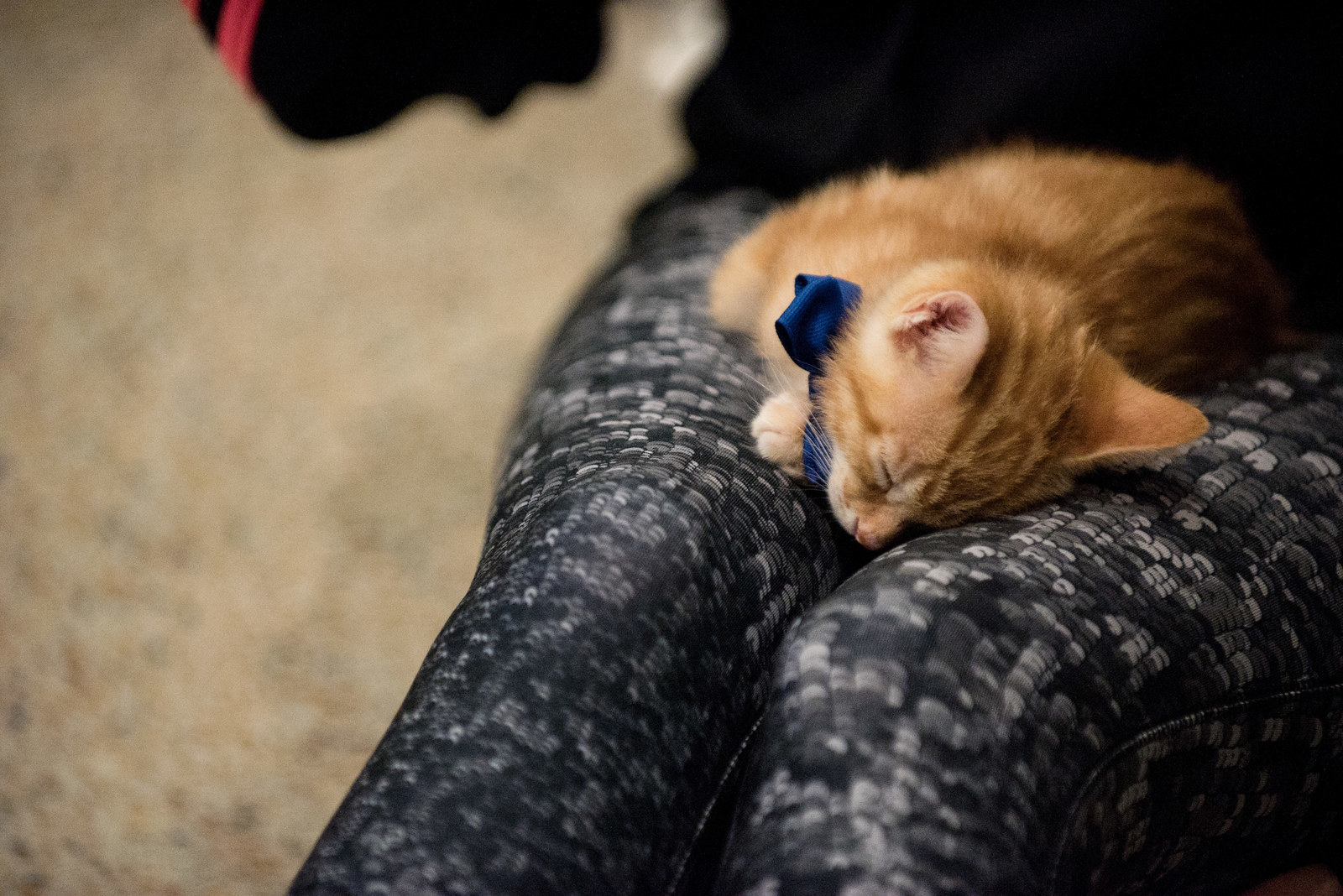 While some might find the cats distracting, the ladies in this class seemed more than happy to have a kitten nestled on their back or helping them with their form.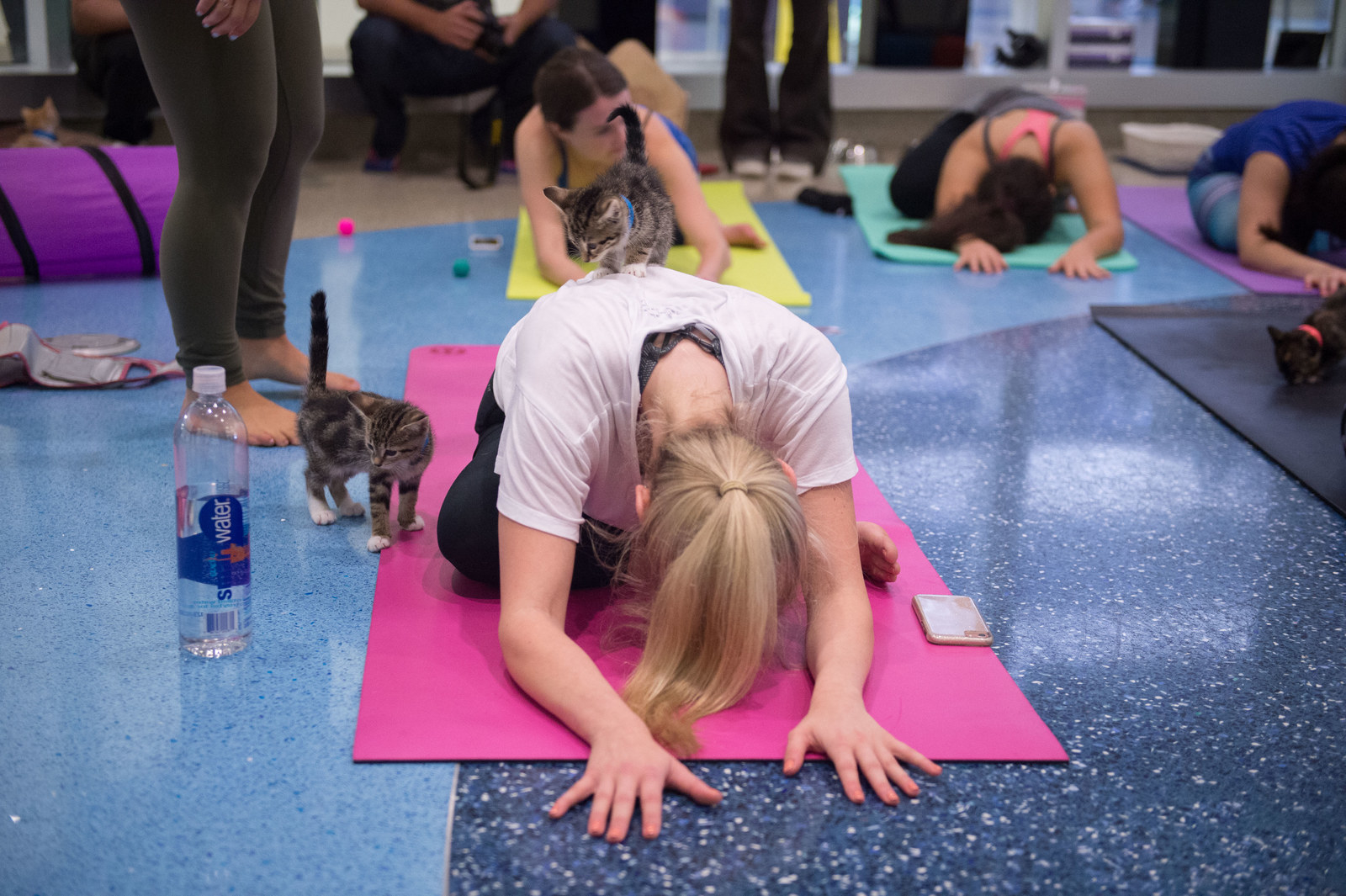 "I think in a yoga class, people tend to get so caught up with what their pose should look like."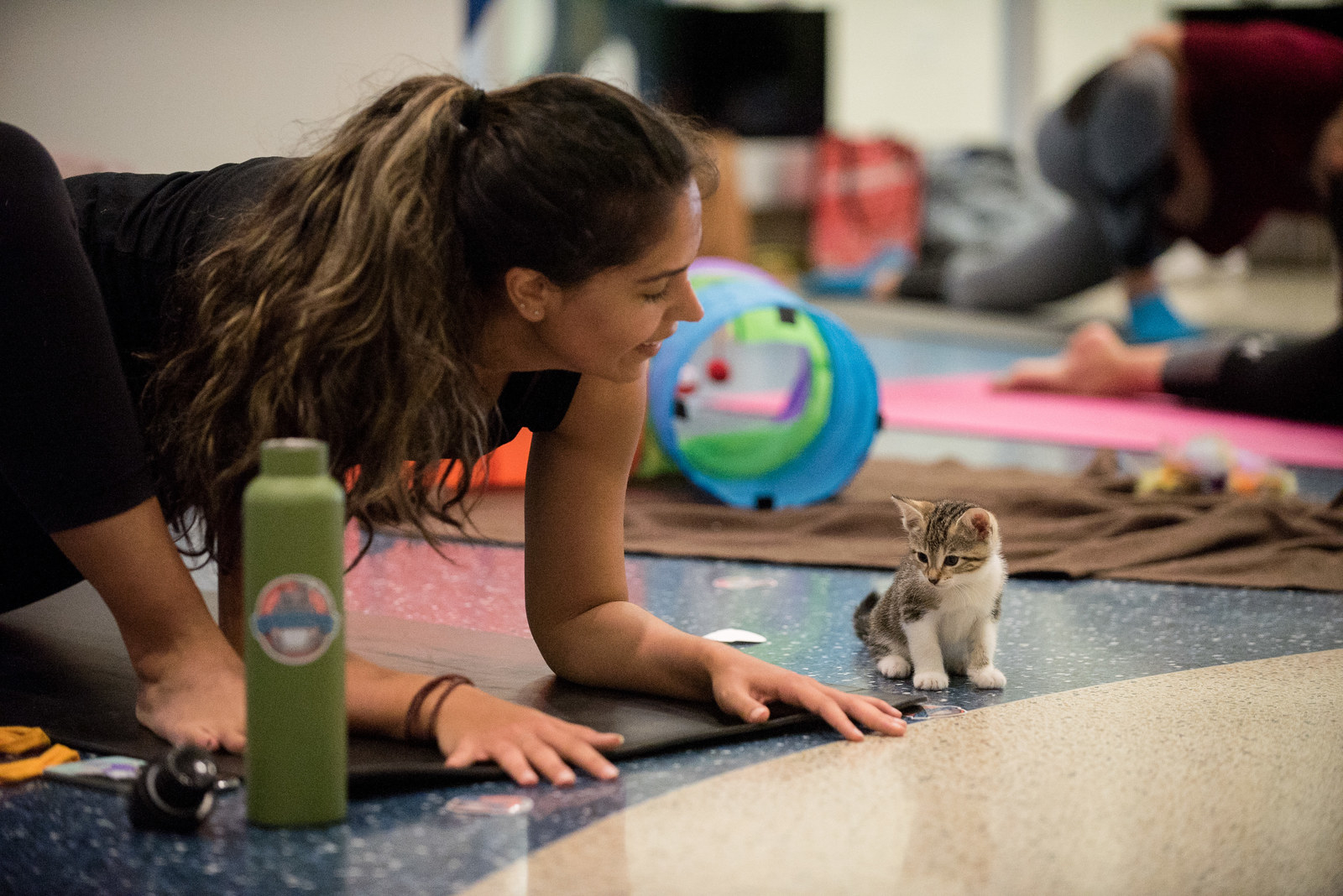 "With cats running around, it kind of adds a bit of fun."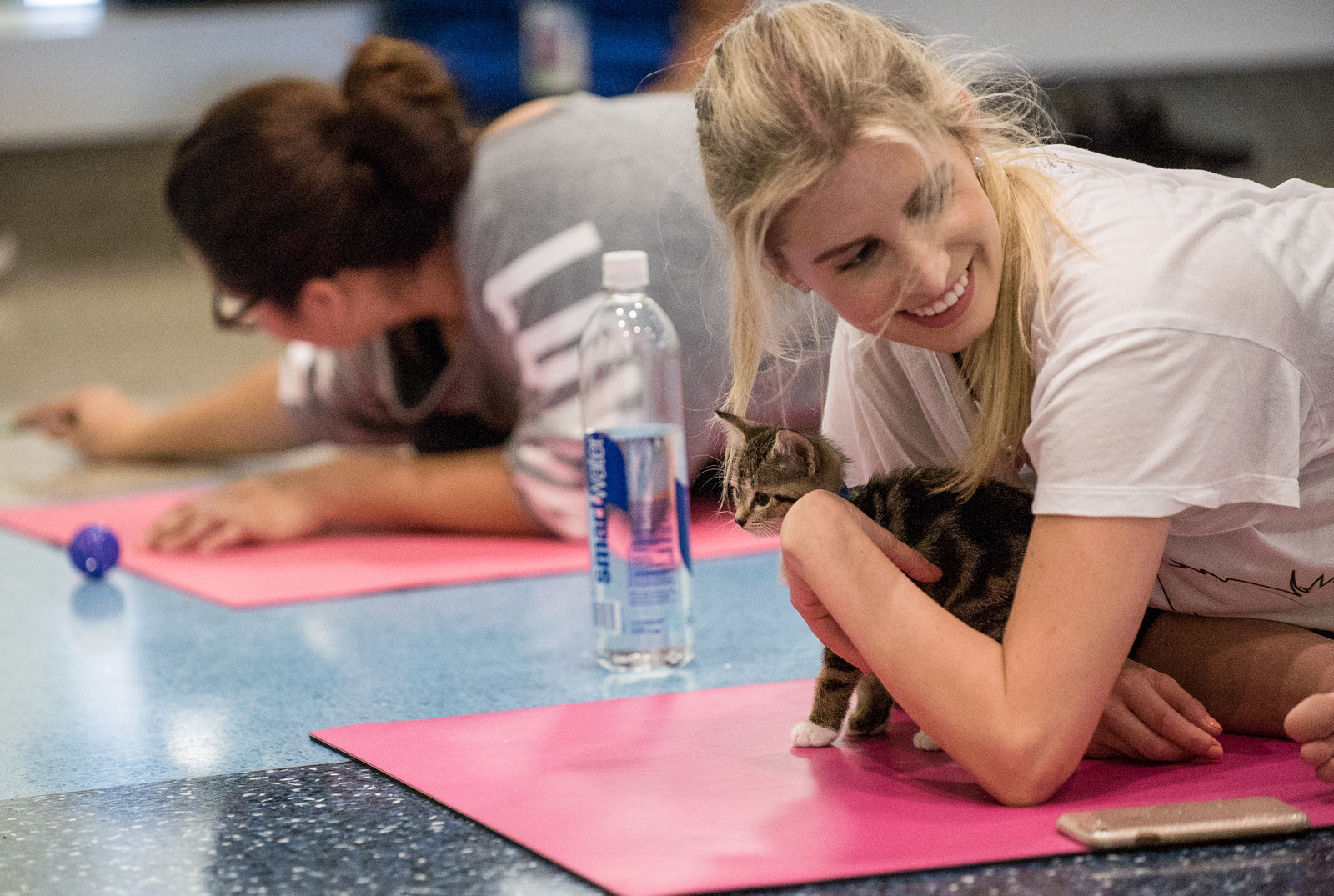 Learning from the masters.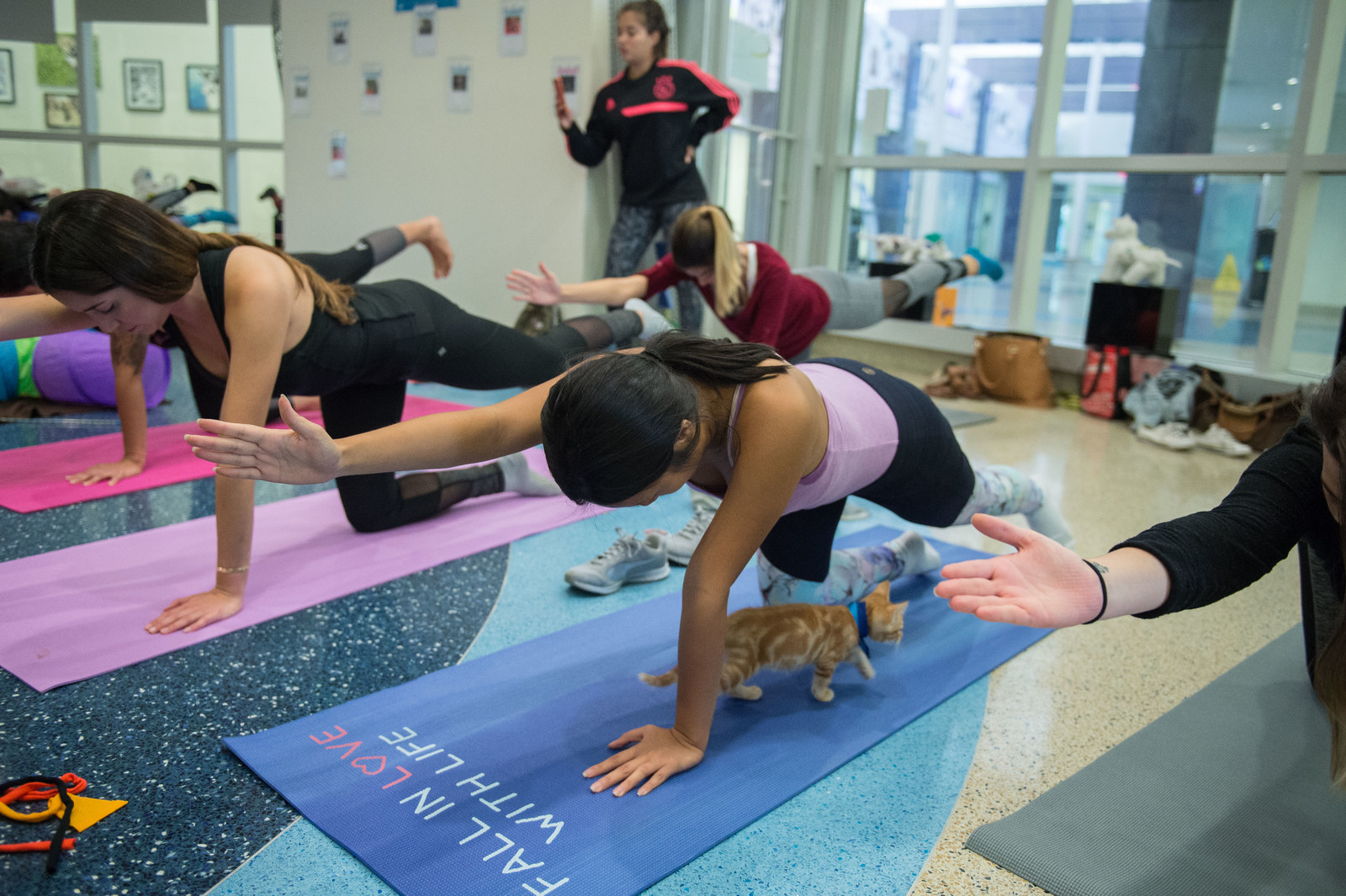 After the 45-minute class (and some catnaps) the kittens got a well-deserved treat.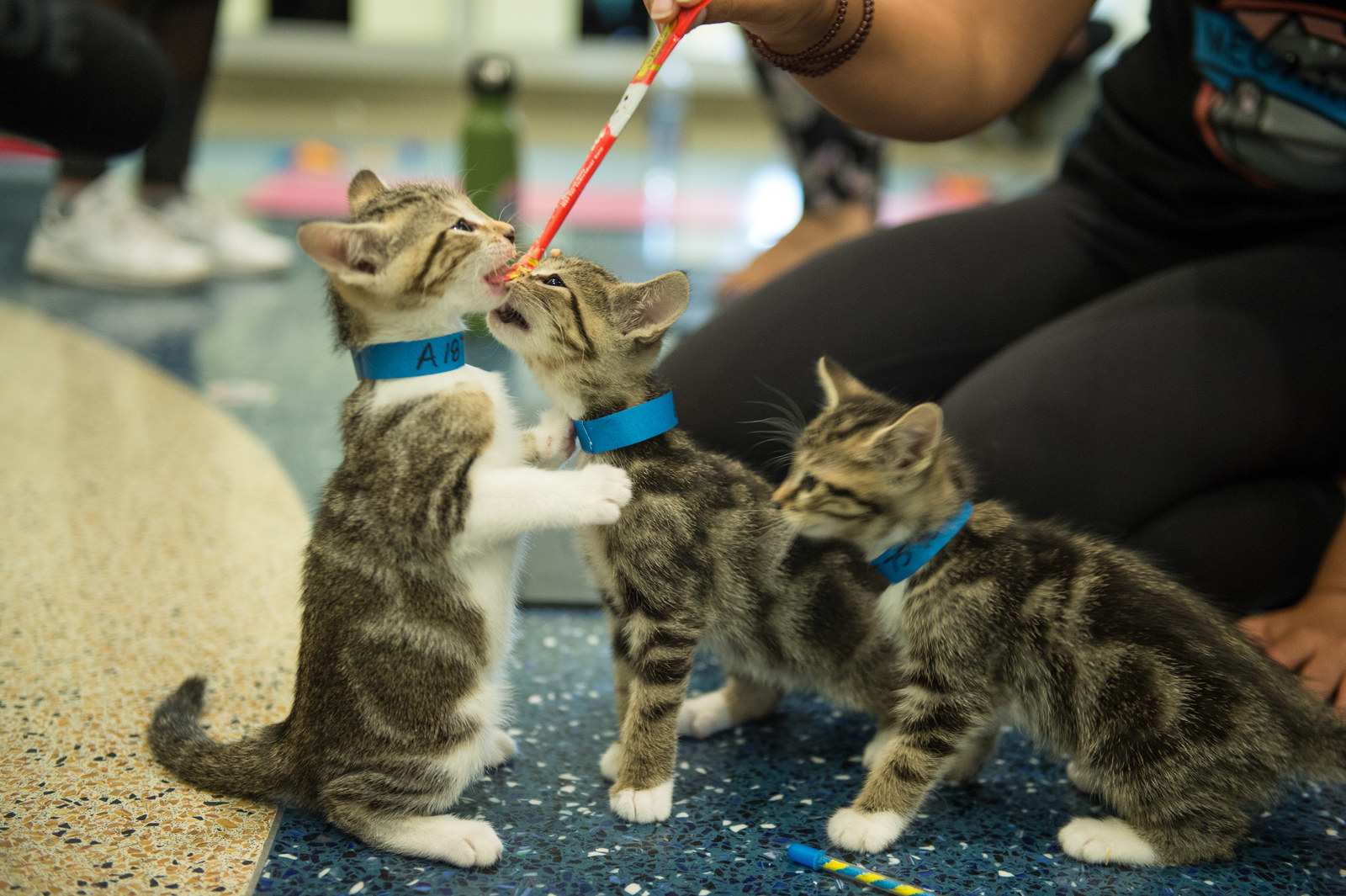 This little kitten was smitten with our Wild Cat Leggings!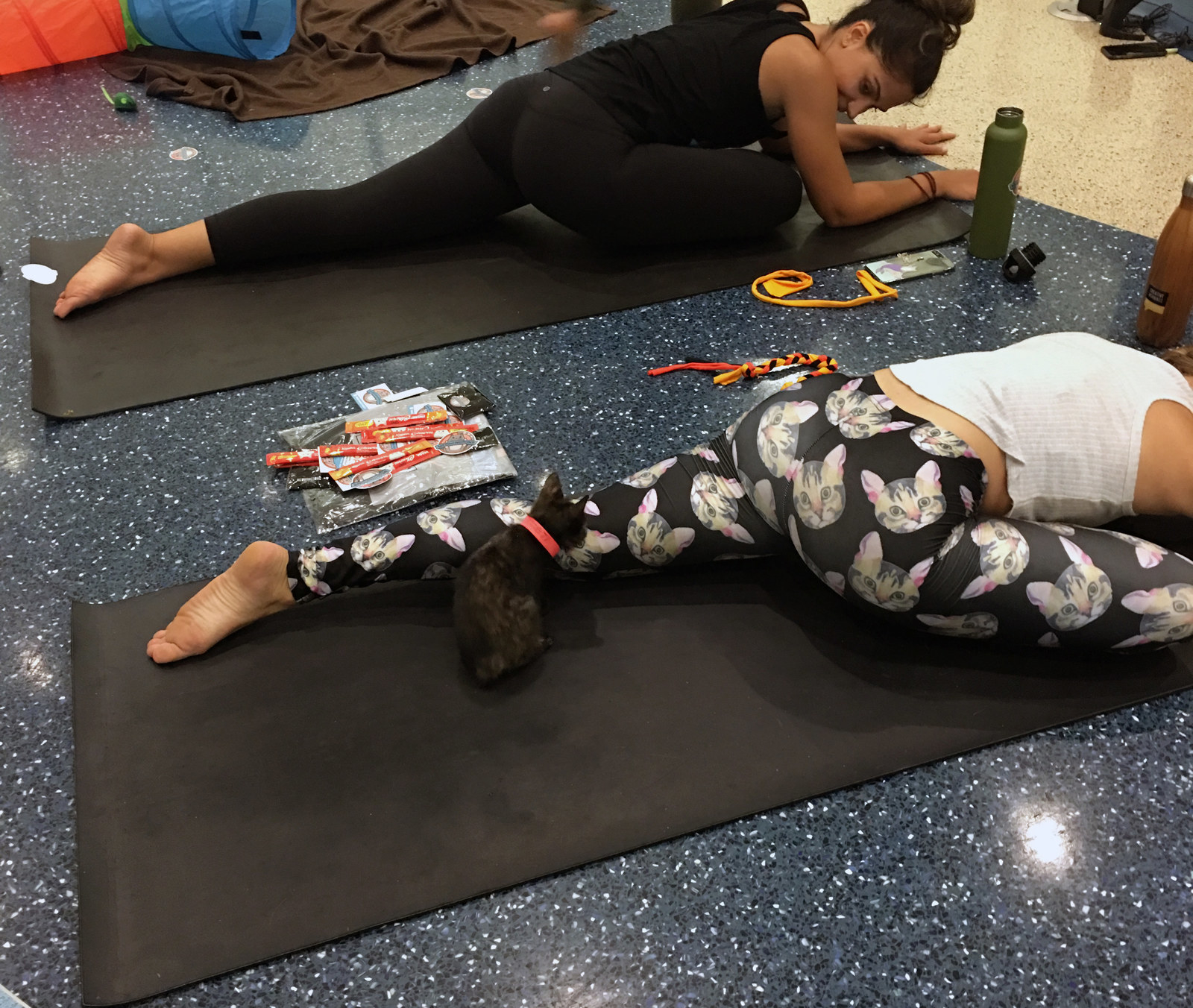 ICYMI: June is Adopt a Shelter Cat Month!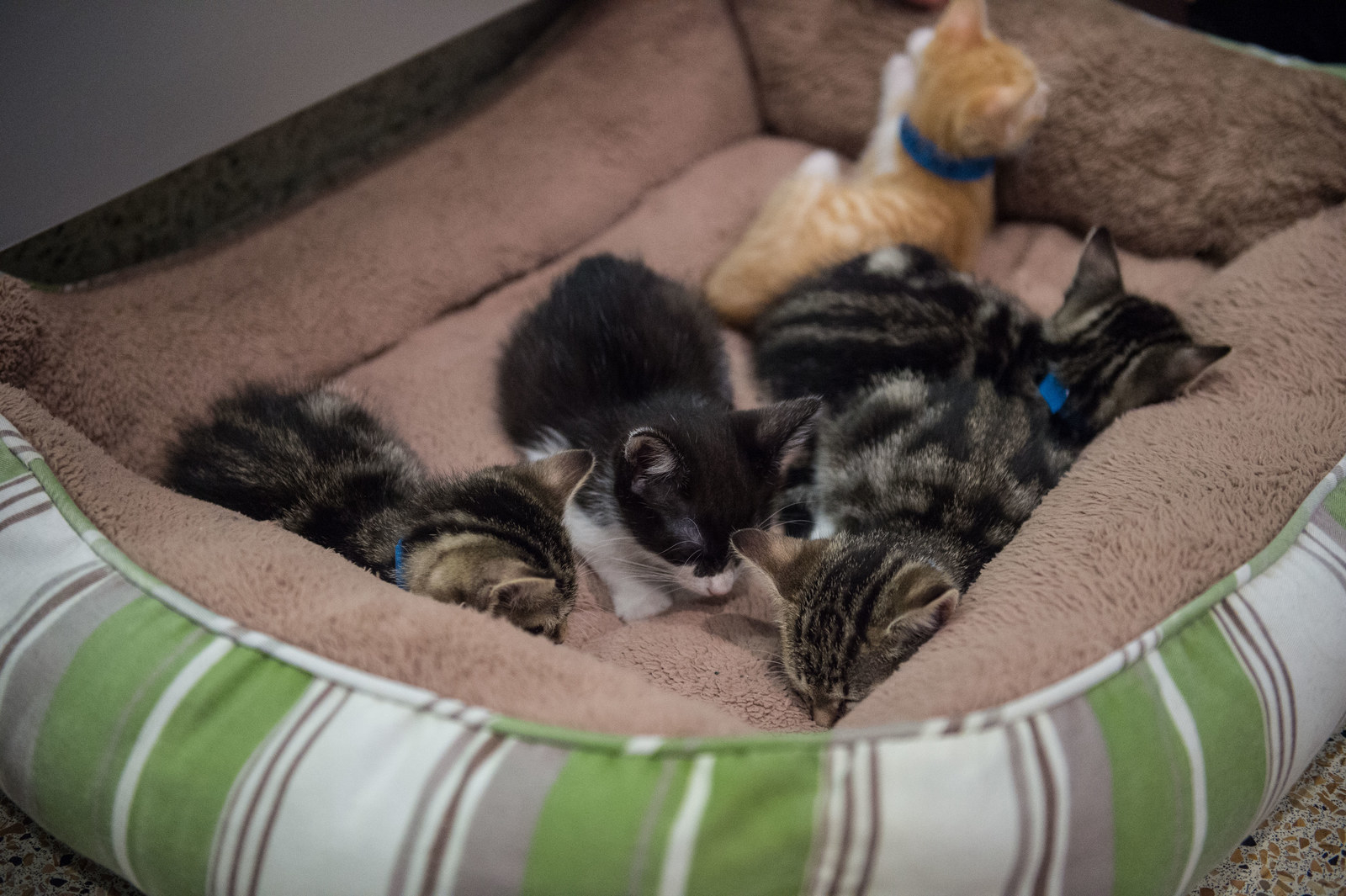 Take me home, please?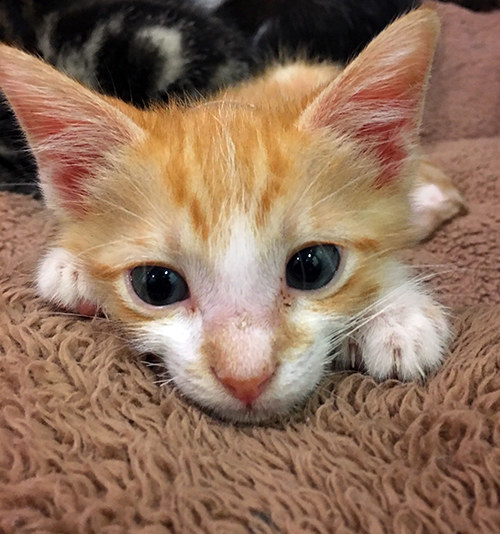 This post was created by a member of BuzzFeed Community, where anyone can post awesome lists and creations.
Learn more
or
post your buzz!