You know Rob Lowe, that guy you always dream about?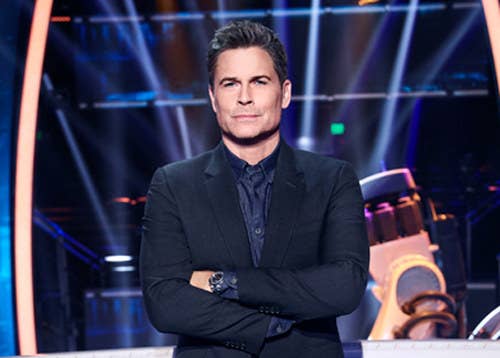 Yeah, that's him! Well, Rob is hosting a new mental competition show, and it's about to become your favorite thing on TV. It's called Mental Samurai, and you're going to be literally obsessed with it.
Here's how it works: Contestants have five minutes to answer 12 deceptively simple questions in a row without getting a single one wrong. The questions are broken into four categories — or "towers."
Now here's where the show gets truly unique. Rob's cohost is "Ava," a giant robotic centrifuge shuttle thing that looks like this:
Contestants are strapped into Ava, and she guides them through the mental marathon of seemingly-easy-but-actually-kinda-tricky trivia questions, flinging them from tower to tower and pushing them to their physical and intellectual limits.
And these aren't just any old trivia questions either. The Knowledge Tower is a brain booby trap:
The Sequence Tower will melt your mind:
The Puzzles Tower is a nonstop neural knockout:
And the Memory Tower is just brutal:
So if you like mind-bending brainteasers, giant robots swinging people through the air, and mental obstacle courses that will have you shouting answers at your TV, then Mental Samurai is the new show for you!
Oh, and BTW: We know what you're wondering, and yes, Rob Lowe is still DREAMY AF.