These Genius Pizza Muffins Want To Fuel Your Next Netflix Marathon
Snack game: Real strong.
Behold: PIZZA MUFFINS.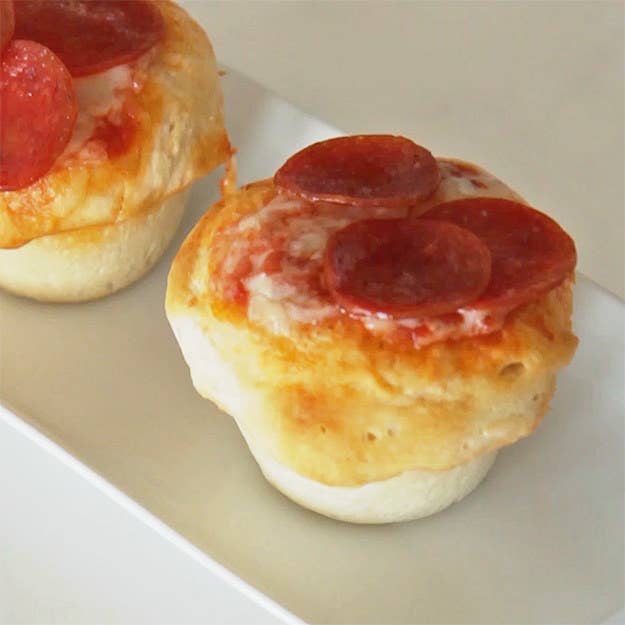 To make them, you only need four ingredients: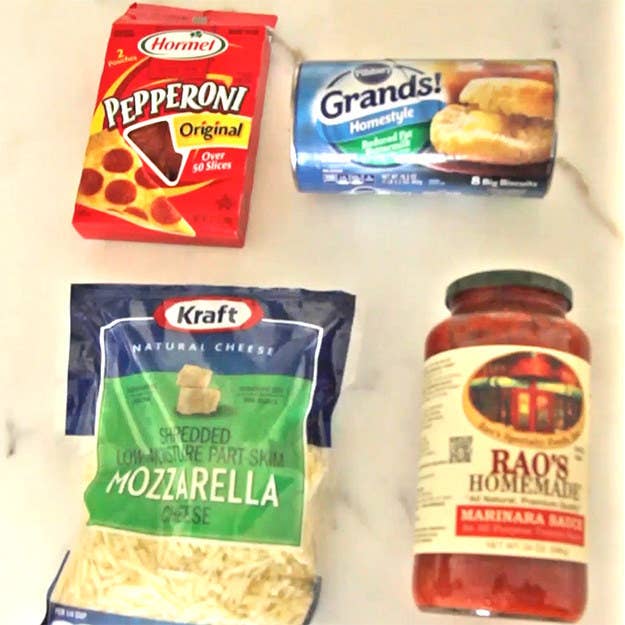 Start by dividing the dough into 8 pieces. Then place those pieces into a greased muffin tin: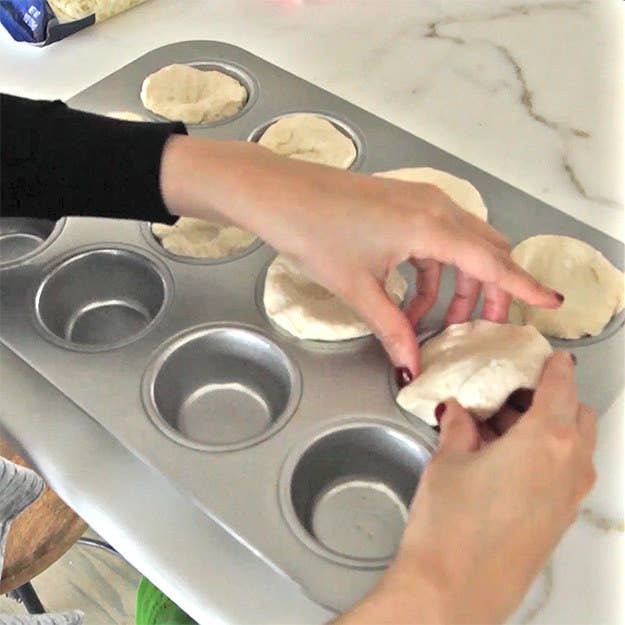 Scoop a spoonful of sauce onto each piece: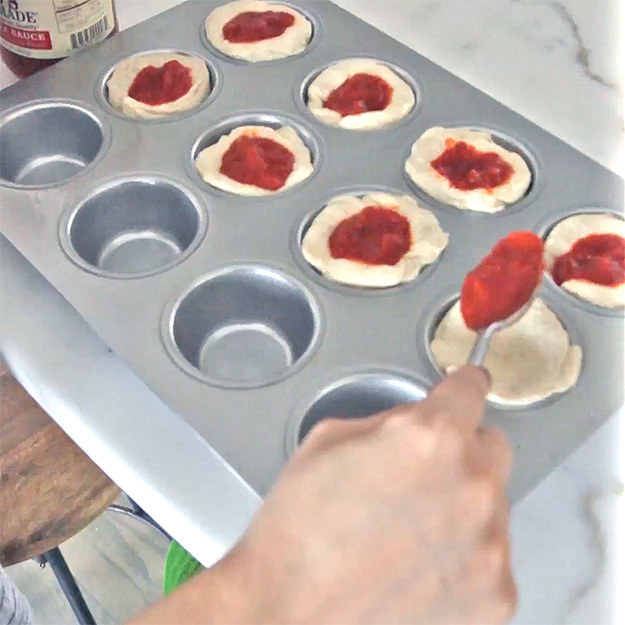 Add shredded cheese and pepperonis: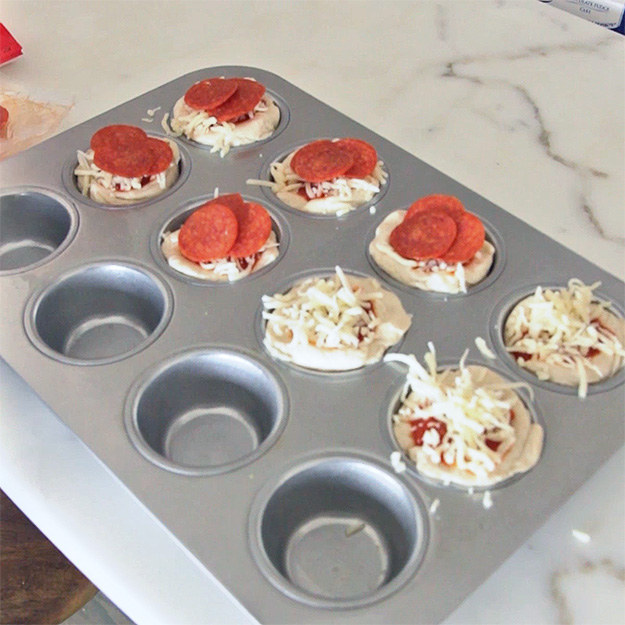 Then bake them in the oven at 350°.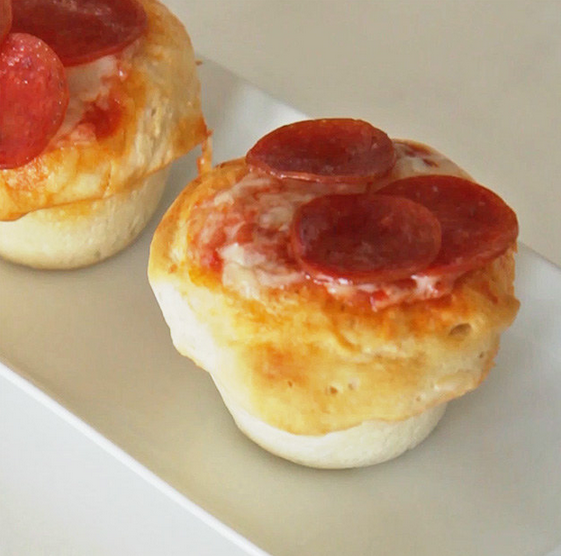 After about 15 minutes, they'll look like this: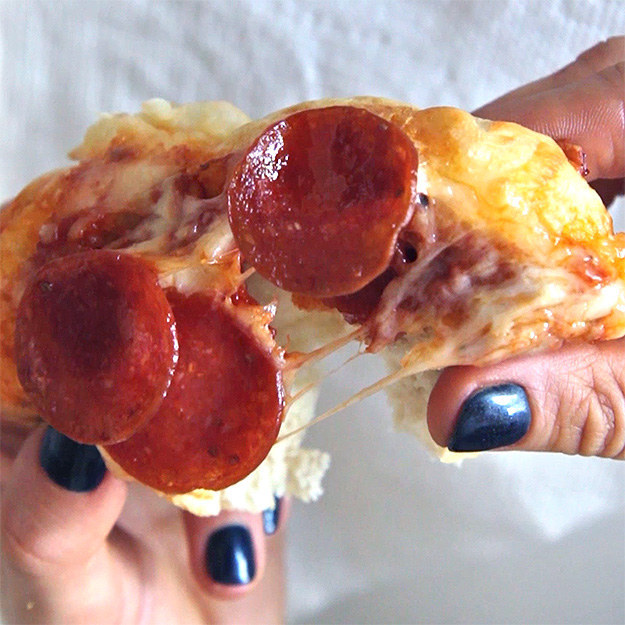 And you'll be able to do this...
And all will be right in the world.