This Non-Traditional Wedding Will Hit You Right In The Feels
Justin and Simon wanted a wedding that would blend their different backgrounds, cultures, and traditions. They got all of that and more.
Married in May of last year, they're the first to admit they're a somewhat unlikely pair.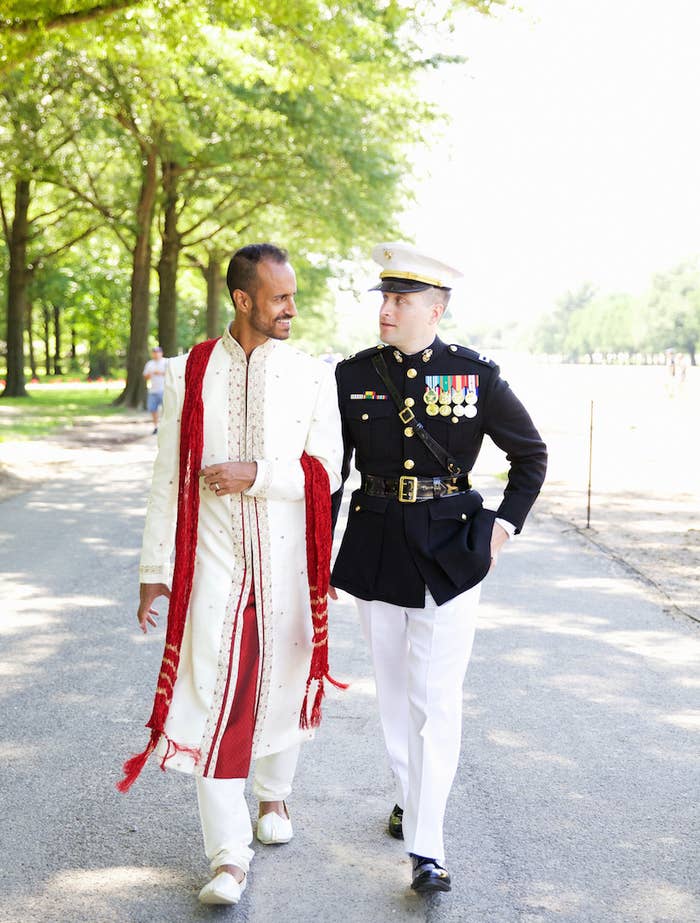 Their backgrounds, upbringings, and stances on things like politics and religion? Totally different.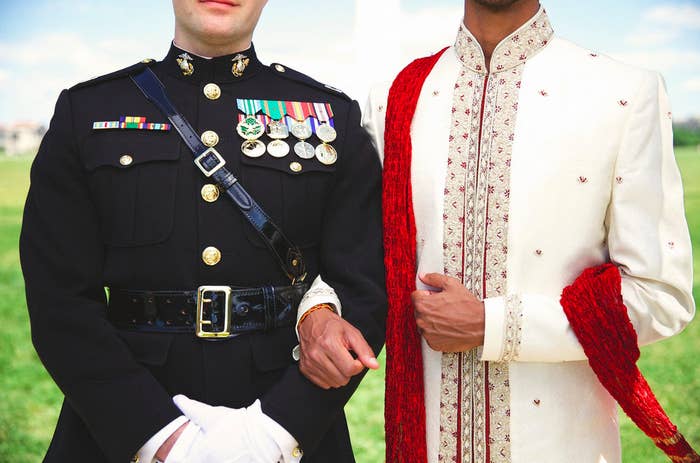 But at their wedding — held at the D.C. War Memorial in Washington — they celebrated those differences in a beautiful way.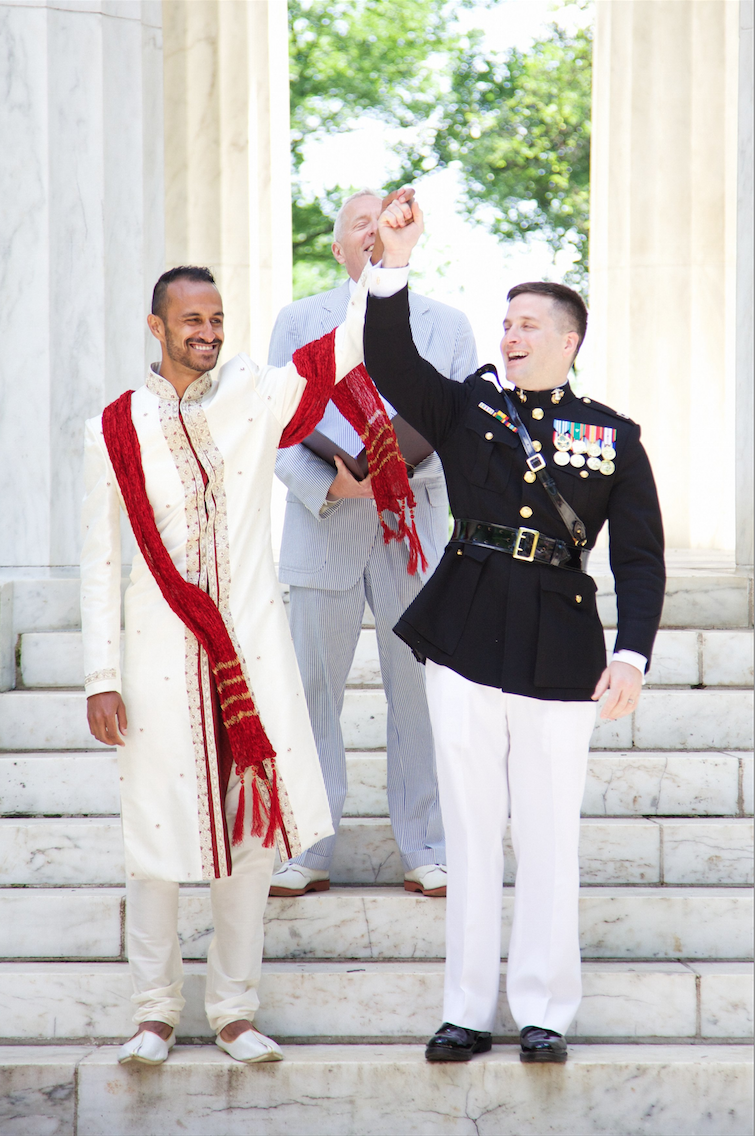 "It was an interesting challenge," Justin told BuzzFeed Life, of planning the big day. "But we agree on more than we disagree — and we certainly learned a lot from each other in the process."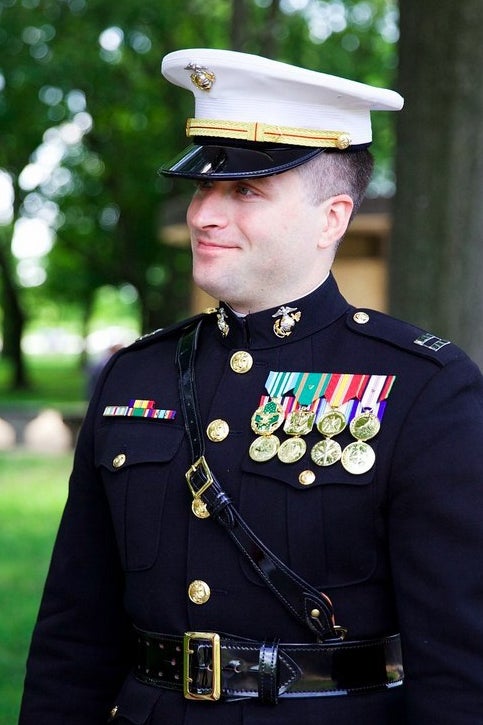 To start, they knew they both wanted a non-traditional wedding — one that blended their different styles and cultures.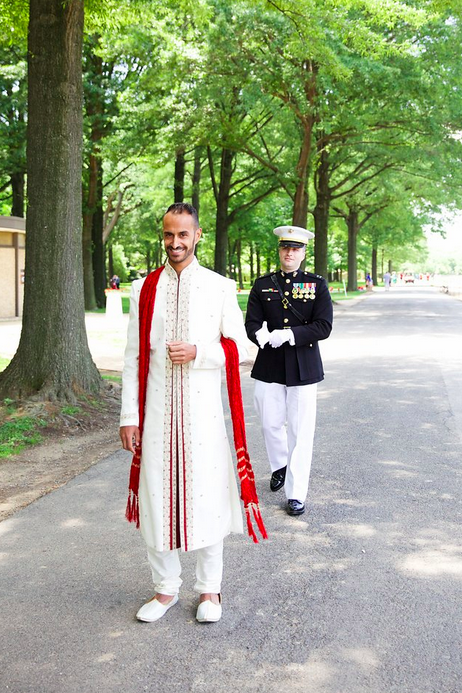 On their big day, Justin wore his Marine Blues, and Simon donned a traditional Indian Sherwani.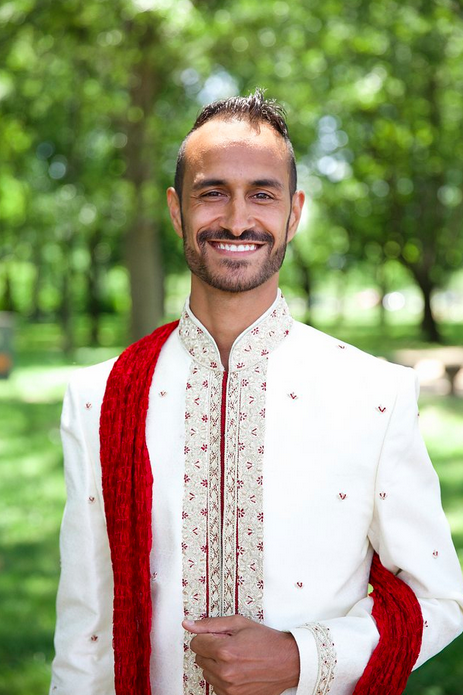 "I had my heart set on it the same way a bride might have [a] vision of the perfect dress," Simon told BuzzFeed Life. "Got it tailored, spent far too much money on it, but I felt like a Maharaja when I put it on. I'm still looking for excuses to wear it."
Also important to them? Incorporating their family and friends into the celebration.
When much of Simon's family wasn't able to make it over from the U.K., they Skyped them in.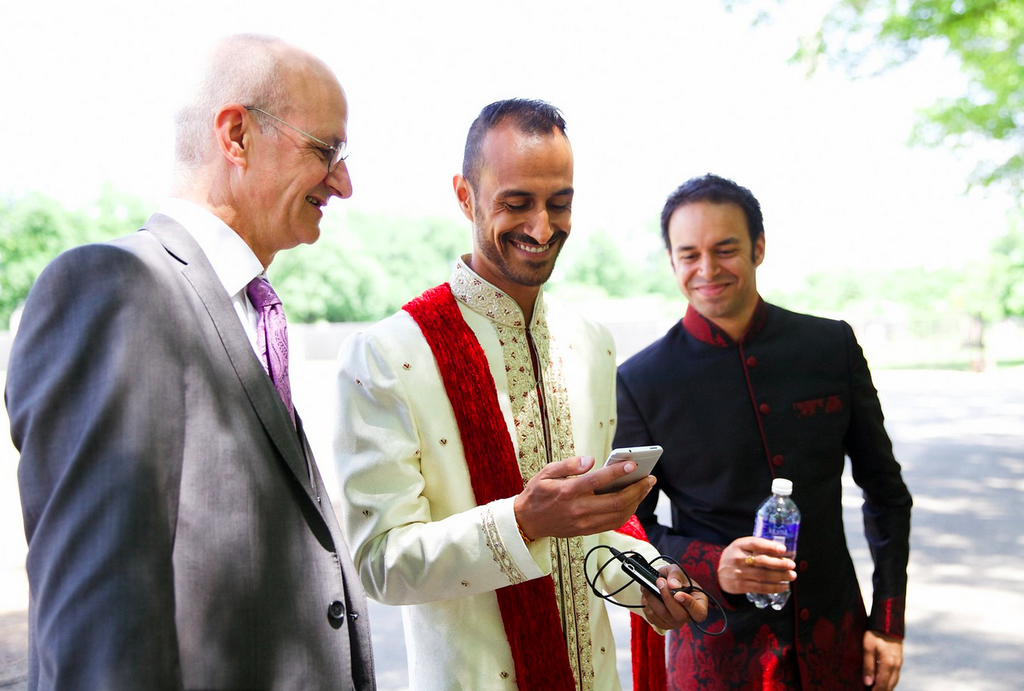 Looking back on everything today, Justin and Simon — who now live in the U.K. — couldn't be more pleased with the way the day turned out.
They say getting to that point comes down to one thing: A willingness to compromise, even when differences threaten to get in the way.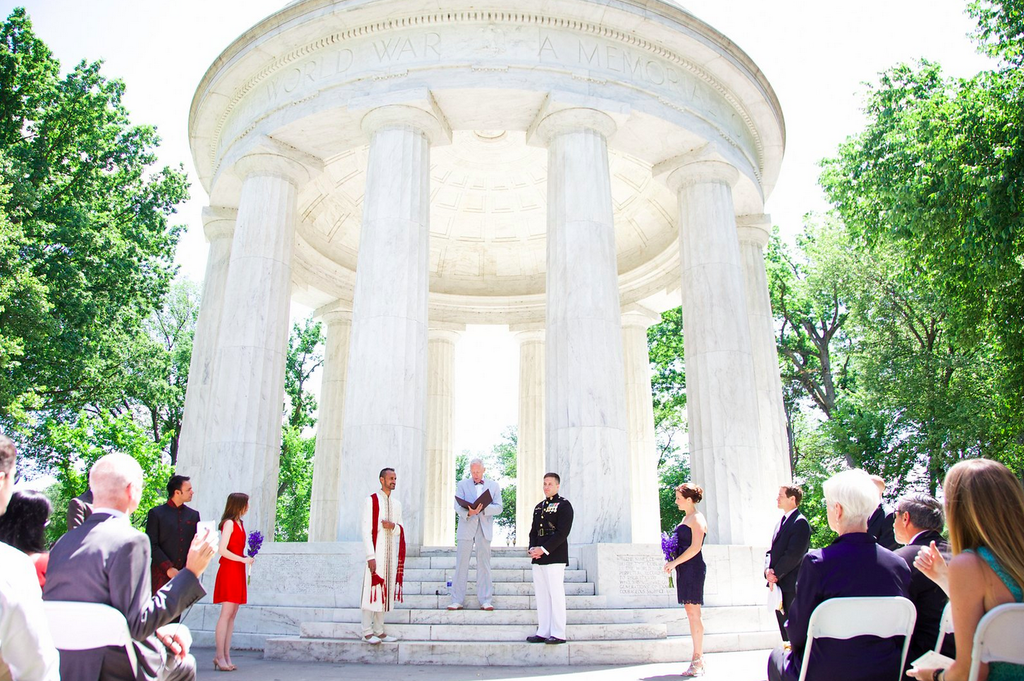 But ultimately, they say, any differences turned out to be a good thing. Freeing, even.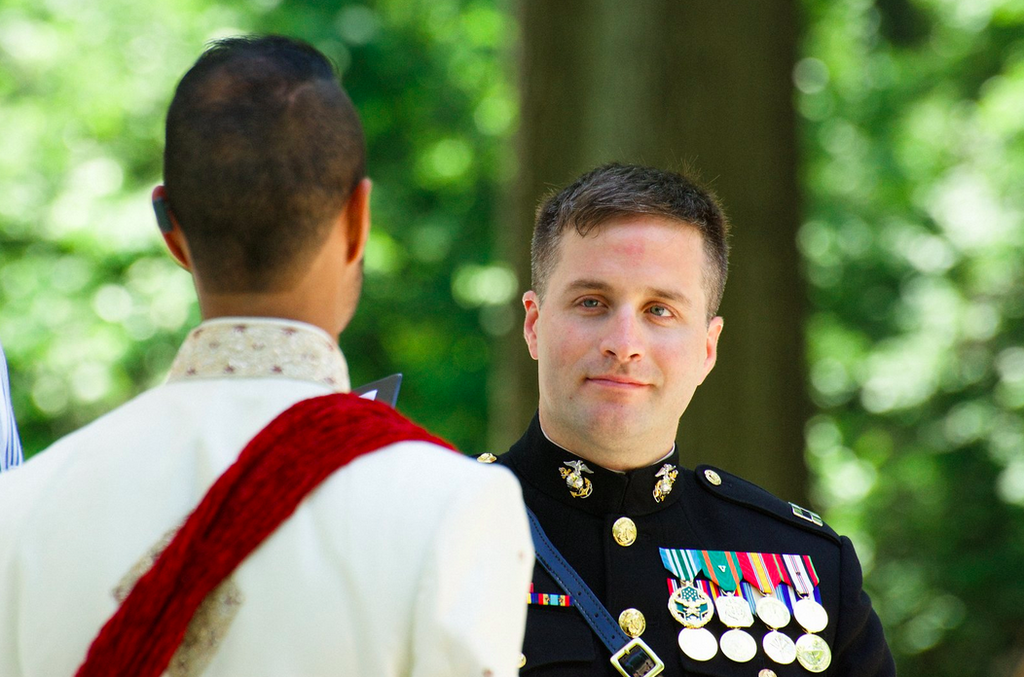 Their advice to engaged couples facing something similar is to remember what brought you to point of wanting to get married in the first place.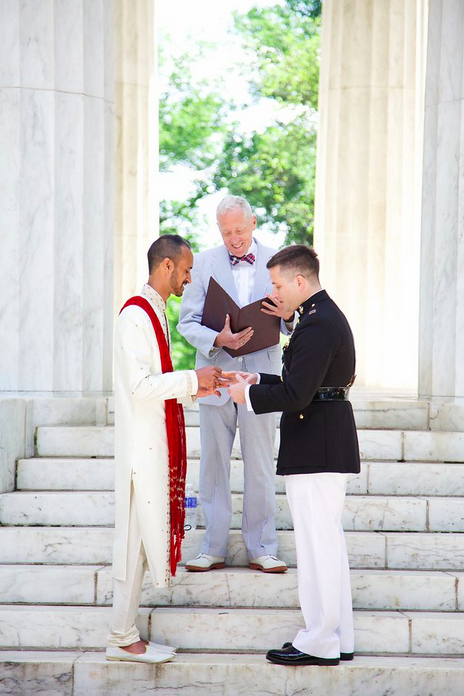 And to remember that you both have the best intentions at heart.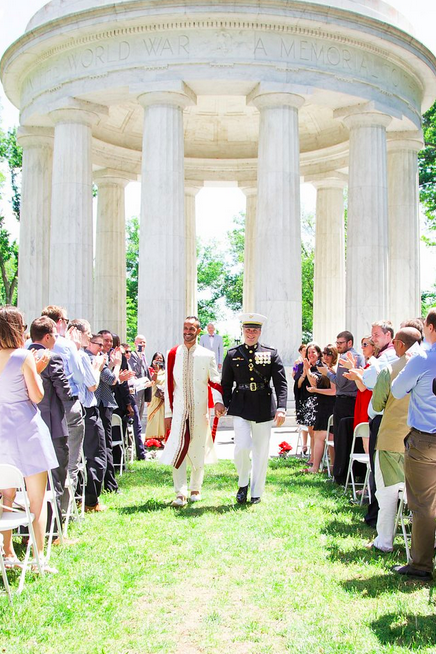 "The biggest thing about your wedding day is the fact that everyone is there to celebrate," Justin said. "The rest is just details."