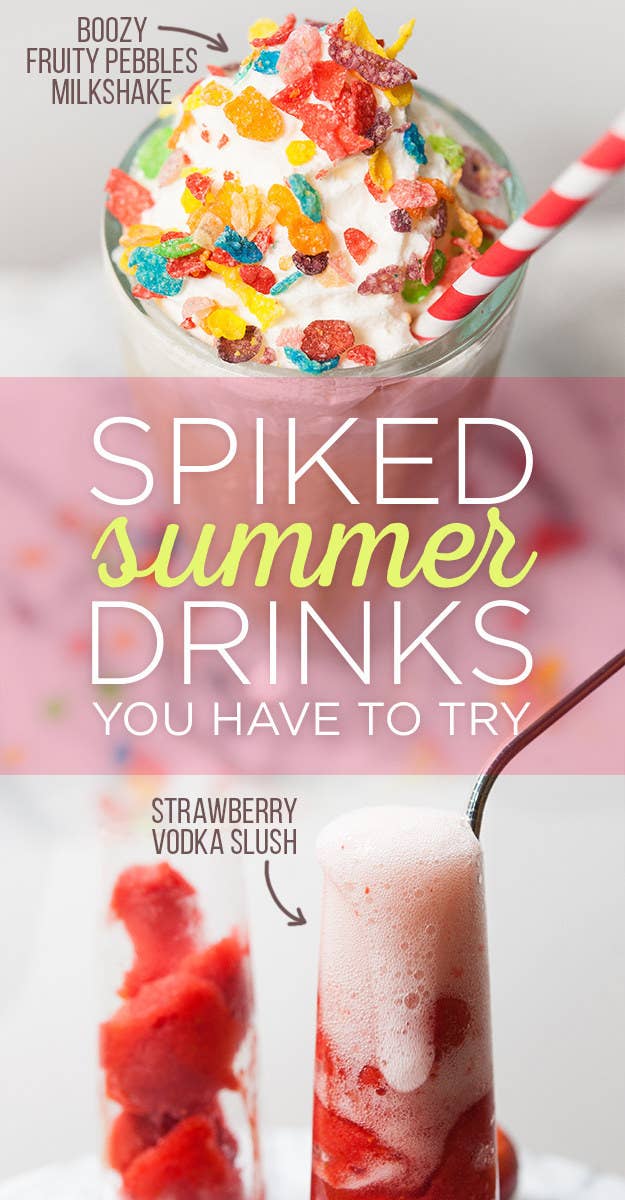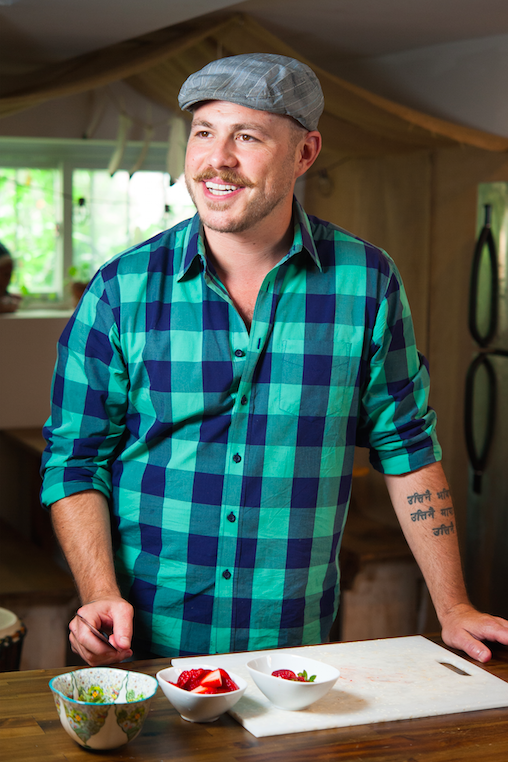 He's best known as the guy behind PornBurger, a food blog where he posted an original burger creation every week for a year.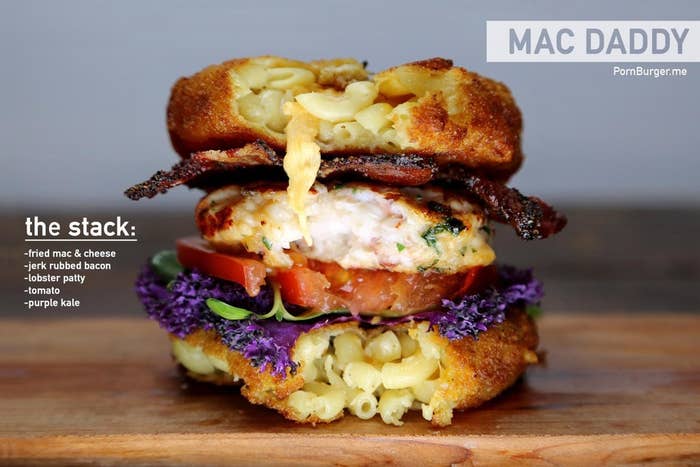 Now the Washington, D.C.–based chef, stylist, and self-proclaimed burger pervert is branching out beyond buns.
"Burgers were the perfect challenge for me because you can do so many things with them," Mat told BuzzFeed Life. "But at the end of the day, it still has to be a burger. So it's nice to not have those restrictions anymore — to go beyond that and show people more playful and diverse stuff."
To celebrate his first cookbook hitting shelves next year, we asked Mat to take the POV that fuels his food — and use it to create a lineup of boozy summer drinks. Here are five of his creations.

Here's what you need: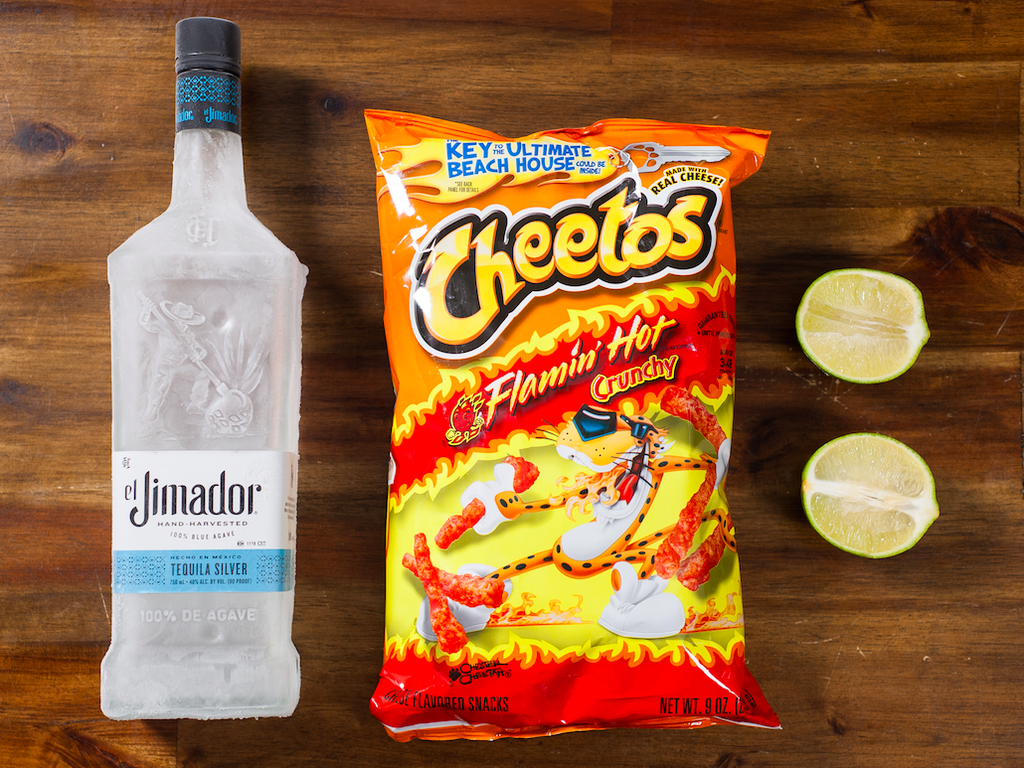 Start by fusing Cheetos + tequila into ~TeCheeLa~.
Fill a sealable container with Cheetos, top off with tequila, then let it infuse for at least three hours. Before serving, run the liquid through a strainer or coffee filter.
Here's a step-by-step guide:

Here's what you need:
Start with a mixture of coconut milk, cinnamon, and sugar.
This soaks with rice, then meets rum, before it's frozen and blended to ~frosty~ perfection.
Then top off with cinnamon and toasted coconut: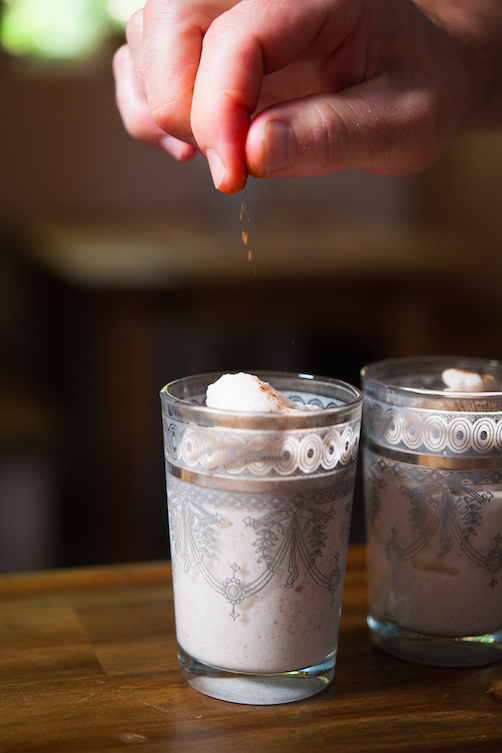 And take a moment to remember the (non-spiked) Kids' Meal Frosties that gave us life back in the day.
Here's what you need: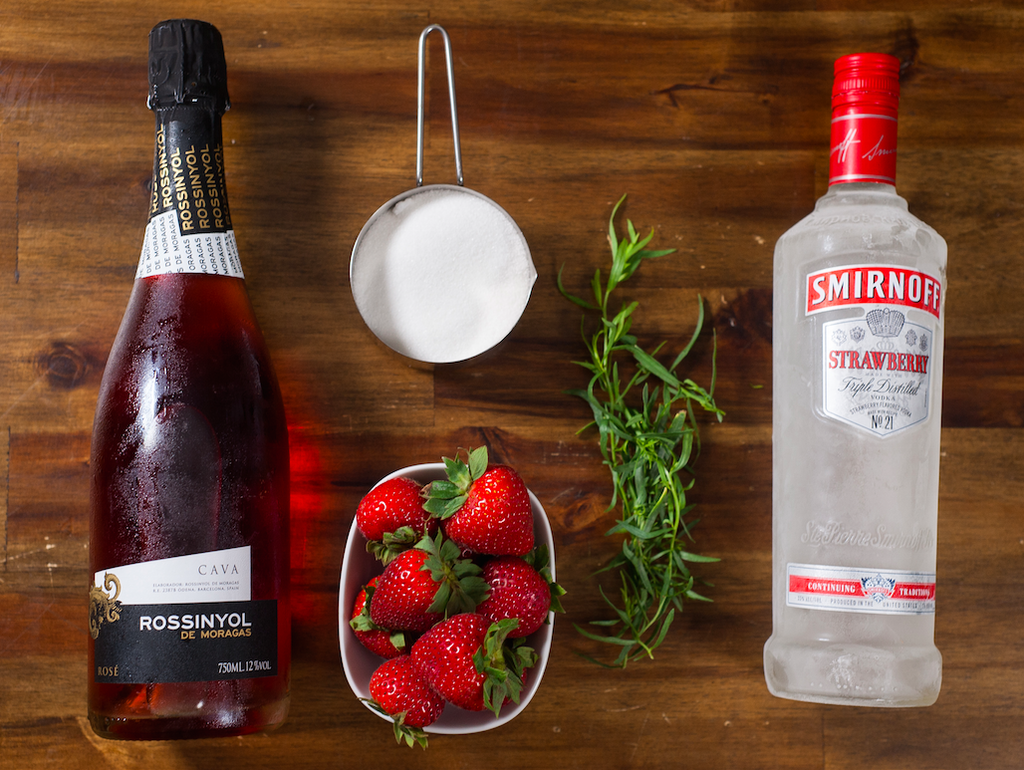 Start with strawberries + vodka + a bit of sugar or simple syrup.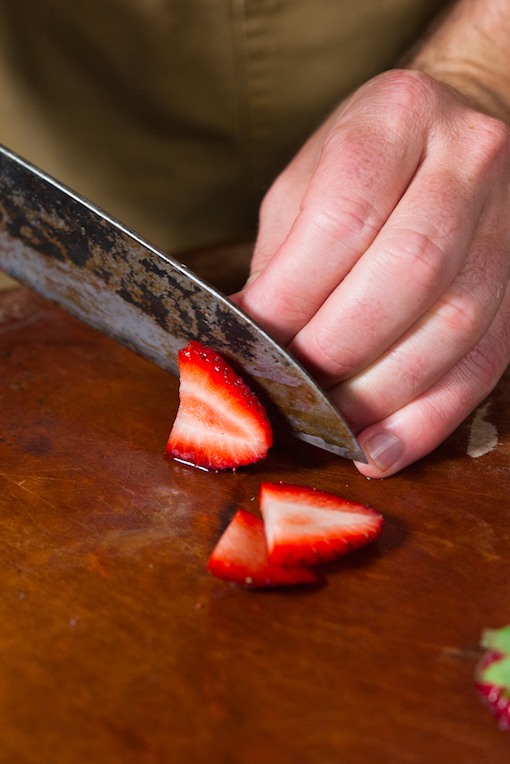 AKA: Your new favorite trinity.
Blend everything together and freeze it to form a boozy slush. Then top off with sparkling rosé.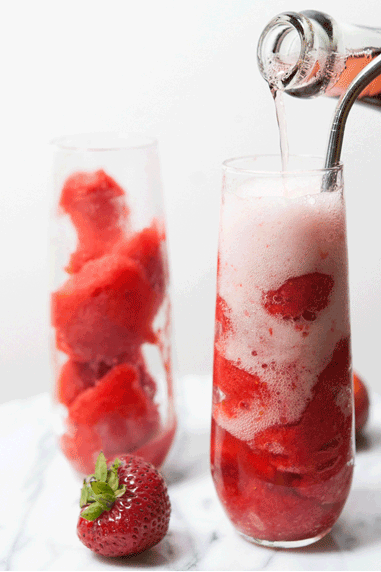 Here's a step-by-step guide:

Here's what you need:
The drink, like all good things in life, starts with a caramel and bourbon base:
It's topped with a homemade peanut butter & bacon ice cream — which is 100% worth making if you have an ice cream maker. (If you don't, store-bought ice cream works, too.)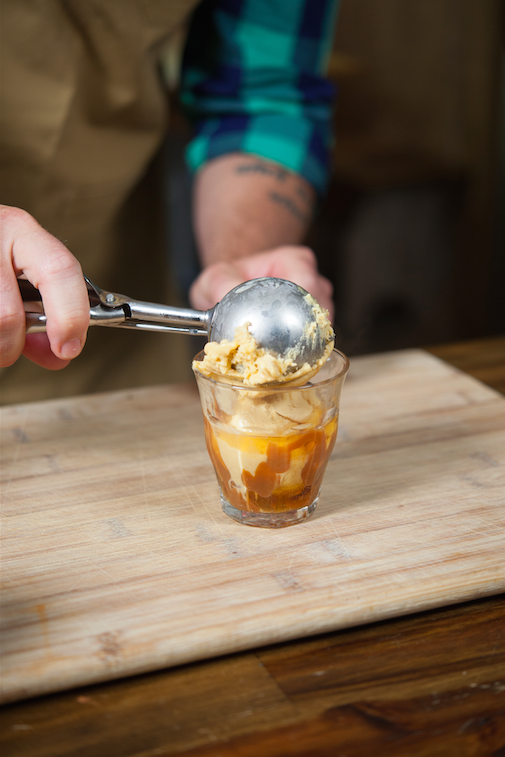 Peanut butter, caramel, or good ol' vanilla = all good choices. (Or learn how to make easy ice cream without a machine here.) For maximum sweet-versus-savory effect, you could also garnish with crispy bacon.
The finishing touch? Hot espresso.
Here's what you need: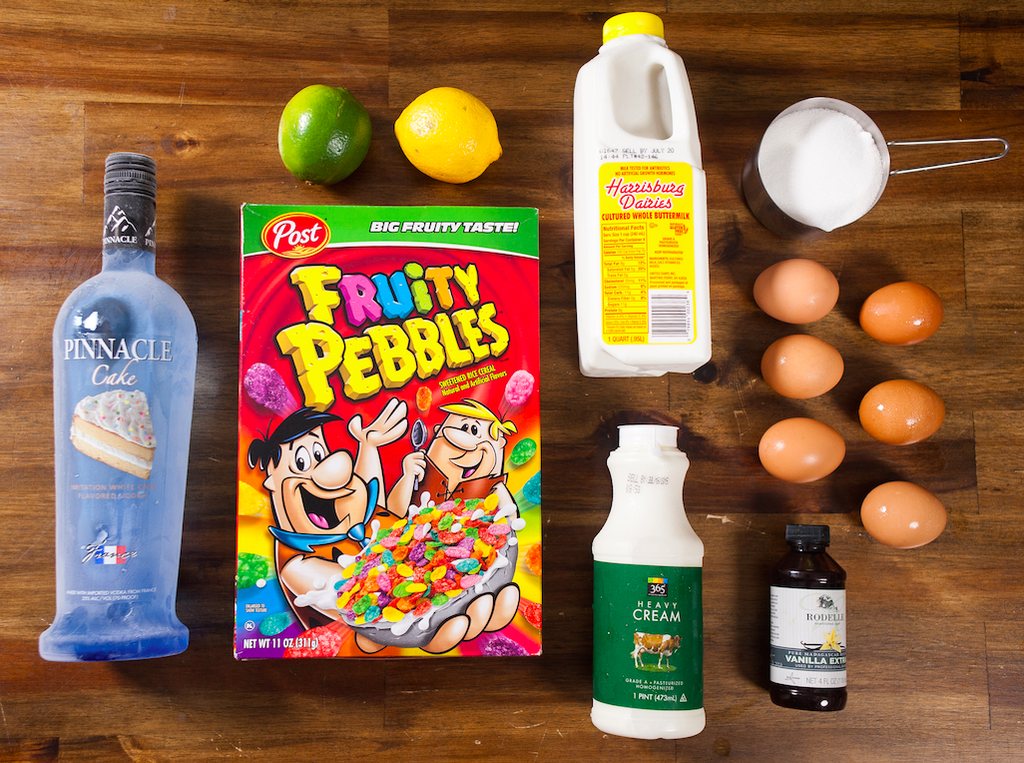 It starts with a scoop of ~magical~ DIY Fruity Pebbles ice cream — made with milk, cream, sugar, eggs, and cereal.
Then you'll spike it with cake vodka, blend it, and pour one out for our collective childhoods.