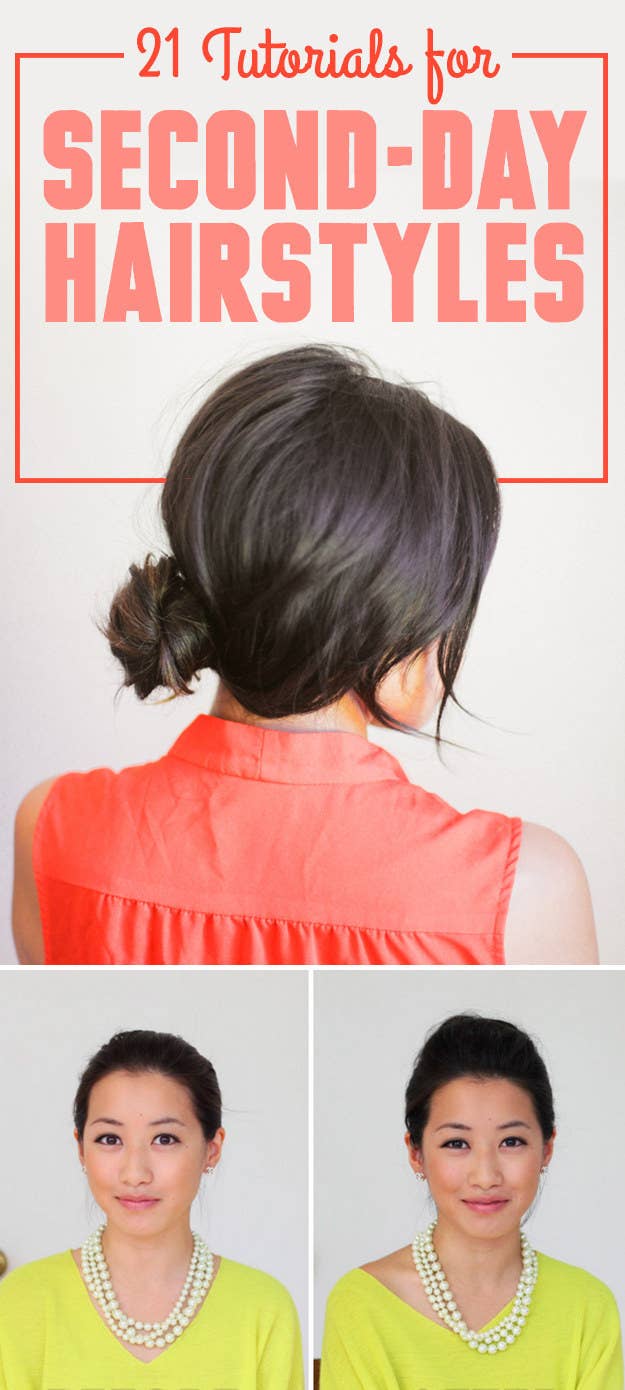 1.
Tuck and cover with an elastic headband: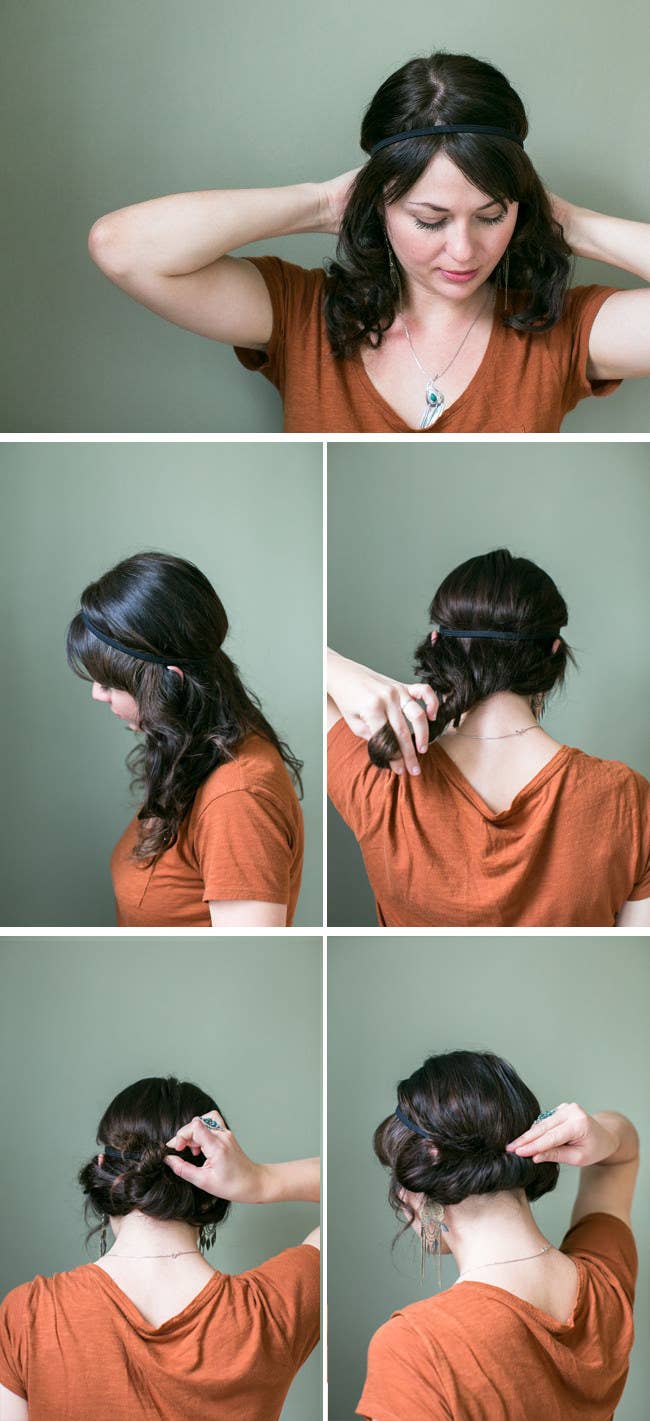 2.
Or ditch the headband and loop your ponytail through for a no-fuss updo: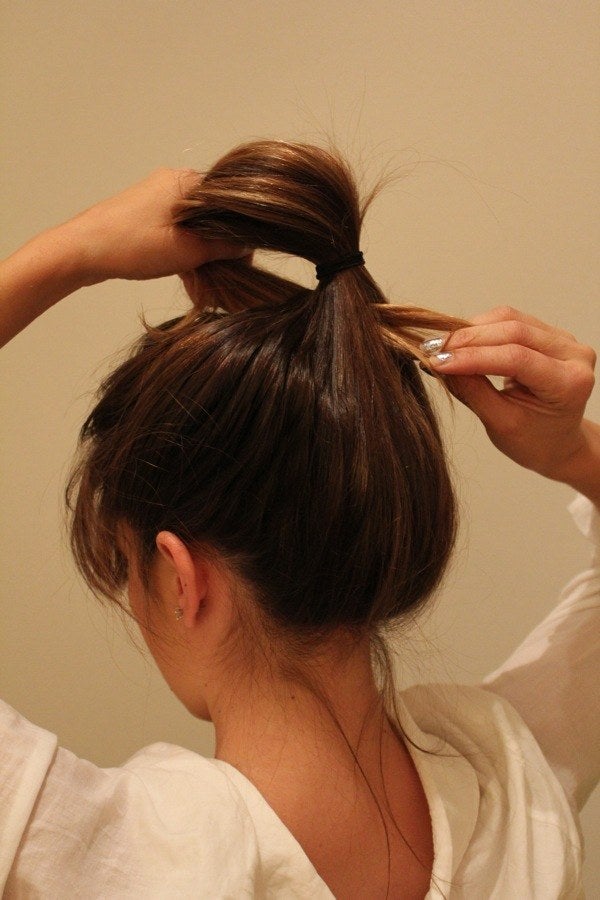 Just add a bobby pin or two to secure any loose ends. More info here.
3.
Tease your roots all around for an easy second-day refresh:

(Also — switch up your part, too:)
4.
Thick, textured hair? Separate the bangs for quick volume at the crown: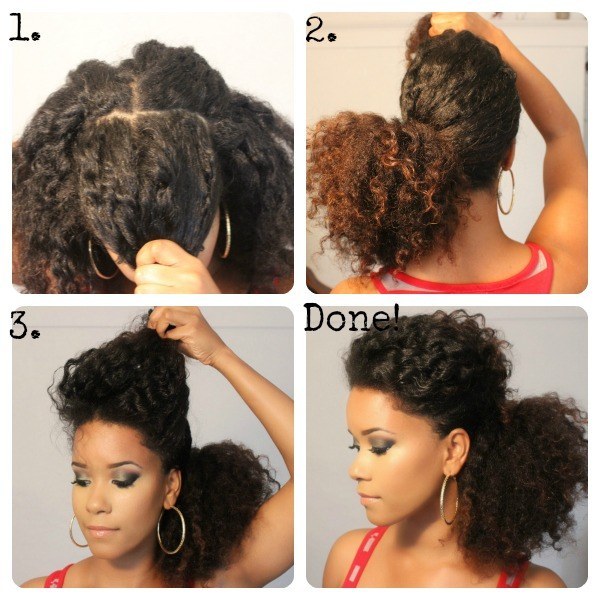 5.
Boost day-old roots by sweeping them up and pushing them back: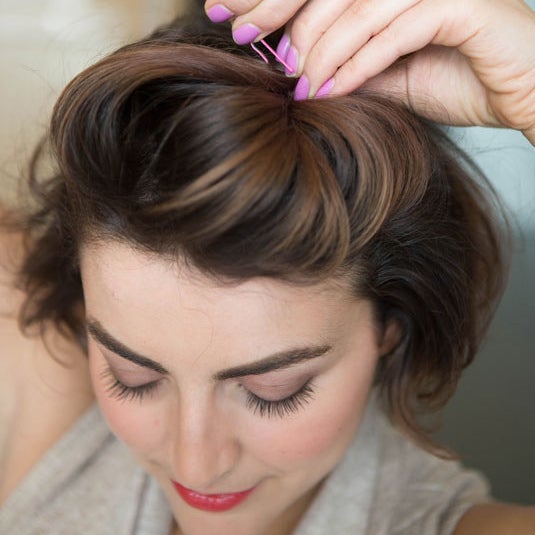 6.
Toss your hair into a top knot — then teeease:

7.
Or pull your hair around a donut ring + wrap an easy twist around its base: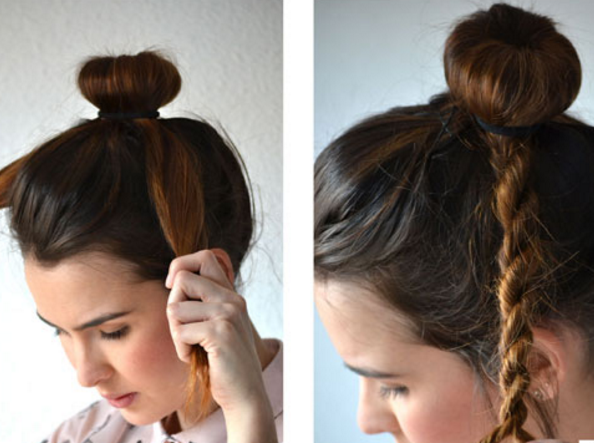 Donuts saving the day, as usual. Step-by-step here.
8.
Know that it's possible to bring second-day curls back to life: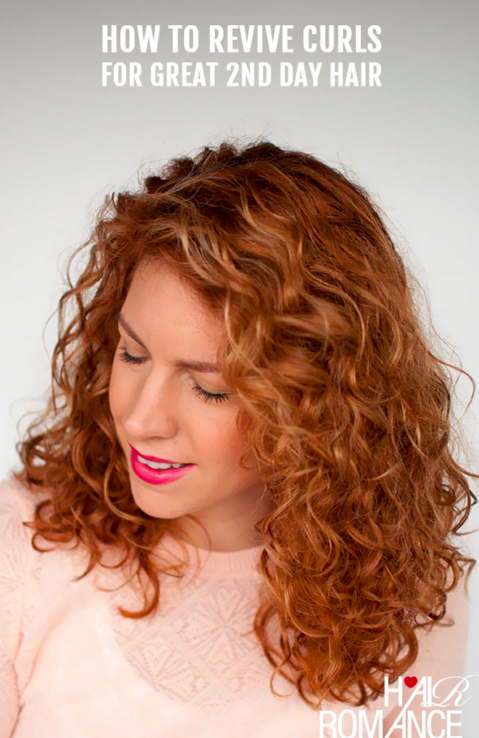 9.
For subtle waves, apply dry shampoo the night before, then sleep in a messy top knot: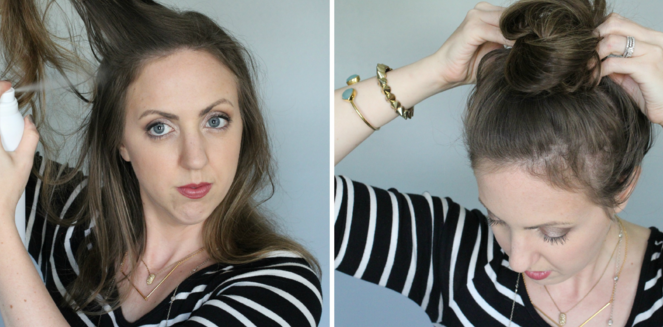 Easiest overnight style ever. More info here.
10.
Dress up a simple ponytail by teasing the crown: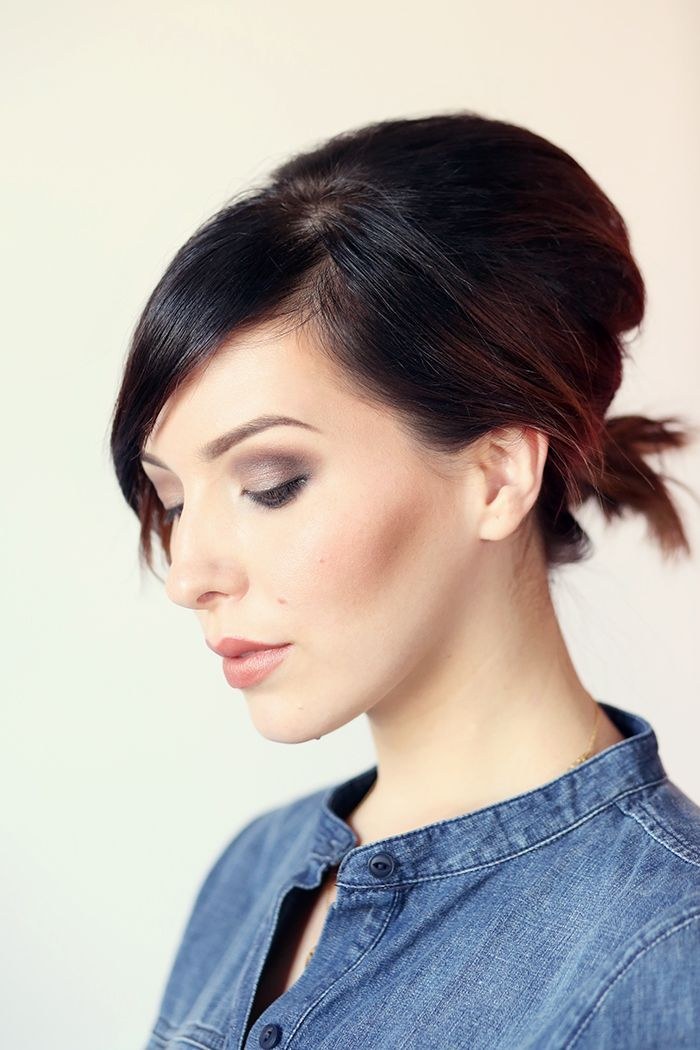 11.
Or add extra volume with the help of velcro and spin pins: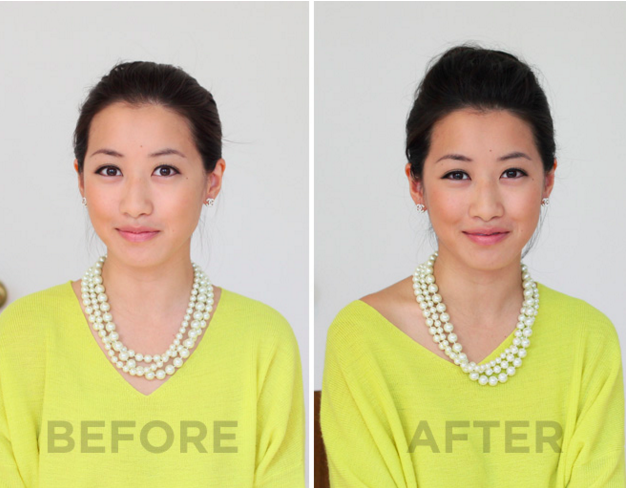 12.
If teasing's not your thing, double up on ponytails:

A similar trick also works if you have thin or really layered hair: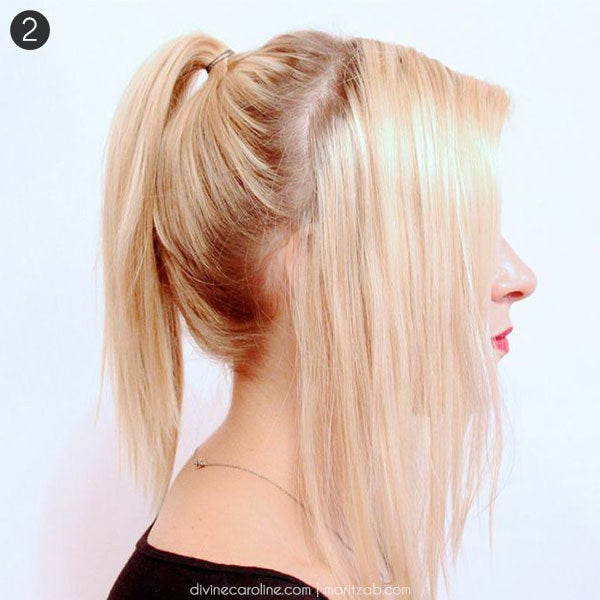 Though this one's less about volume, and more about making sure those shorter layers stay put. More info here.
13.
Quickly refresh curls with an easy mix of water + leave-in conditioner:

14.
To disguise greasy roots, braid your crown straight back: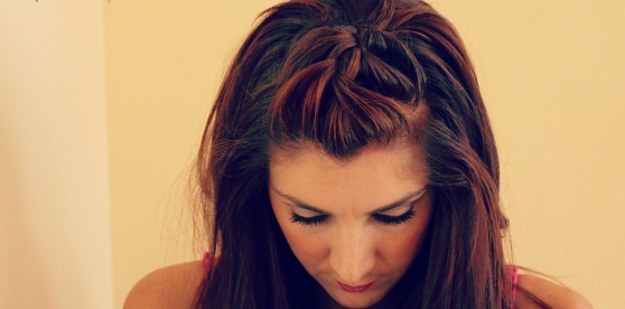 15.
You can also pull the braid forward and to the side: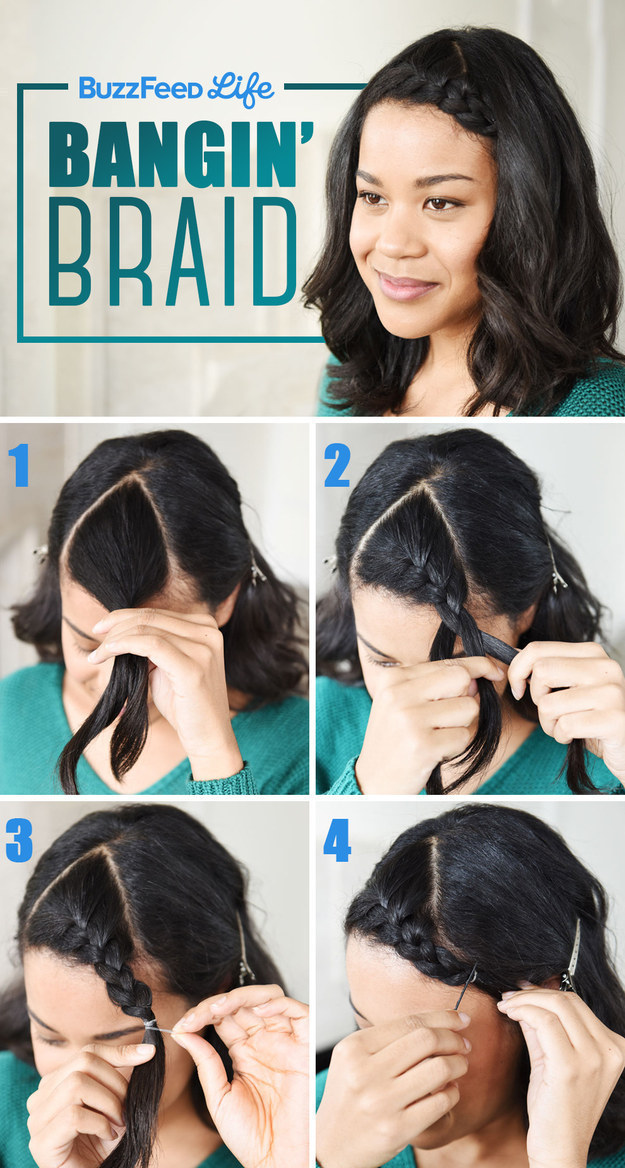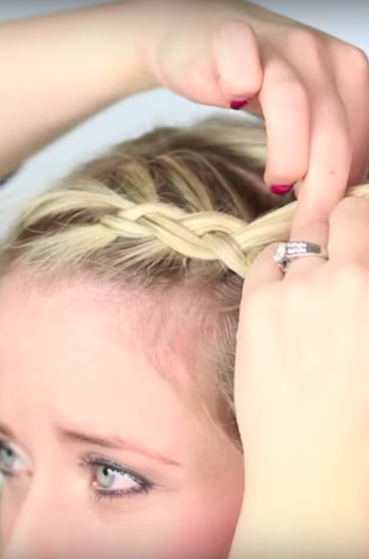 Loosen it slightly for a thicker braid that'll cover oily roots in a flash. Video here.
17.
If you curled your hair the day before, twist the front section into a victory roll: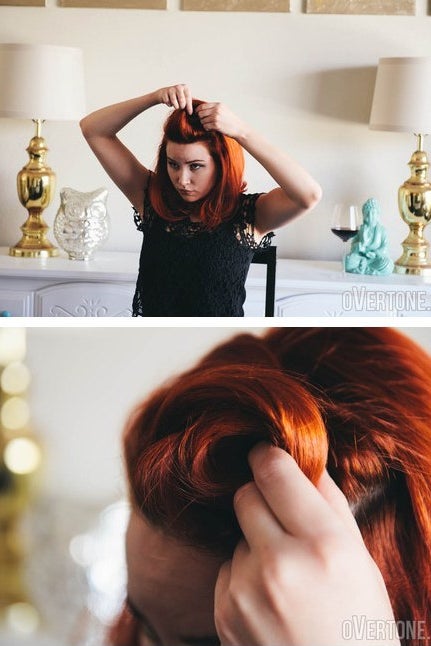 18.
Or add a twist to the back:

19.
Long, thin hair? Pin, twist, and tuck away into a low bun:
20.
Or try an over-the-shoulder four-strand braid: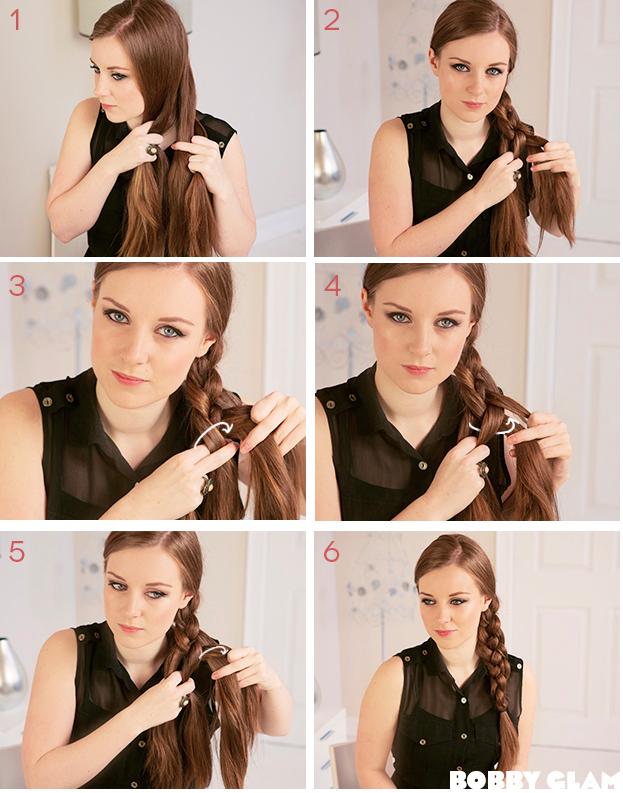 21.
Slick it back:
And if all else fails? Reach for the Trinity: