Here's How To Make An Easy Rum Apple Crisp
Dark 'n' Stormy: Dessert edition.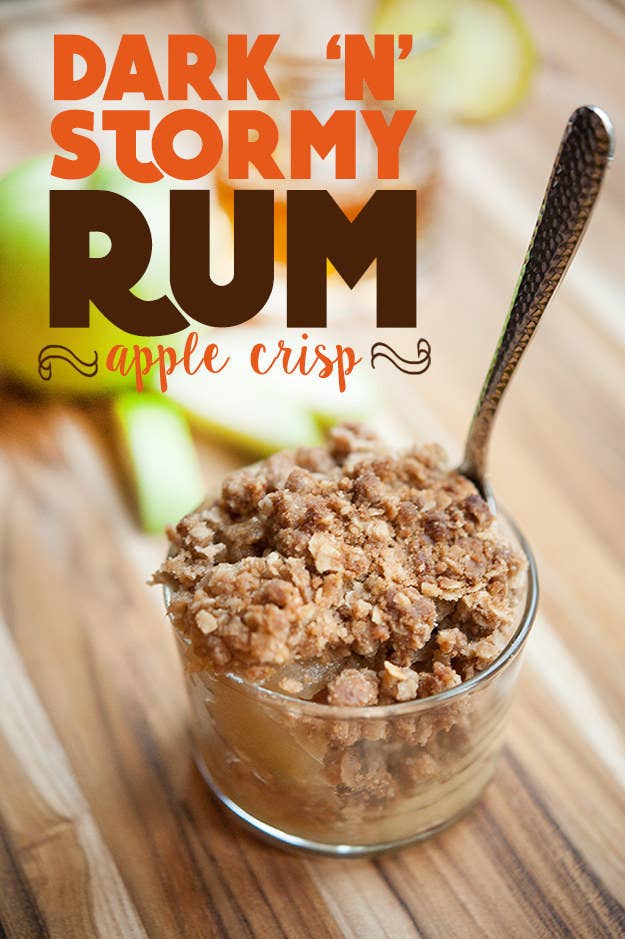 Here's what you need to make the crisp: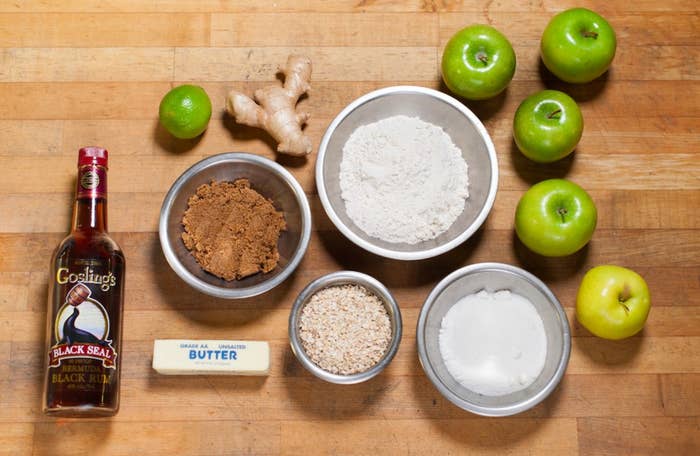 Peel and core five apples: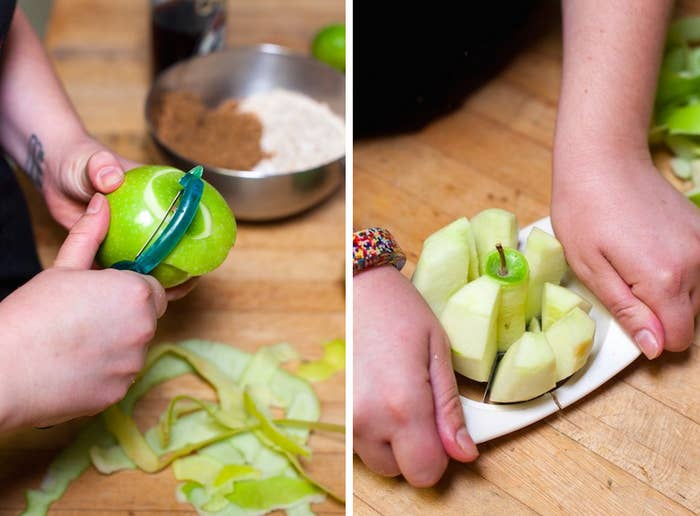 Add the apples to a large bowl, along with lime zest, grated ginger, rum, and sugar.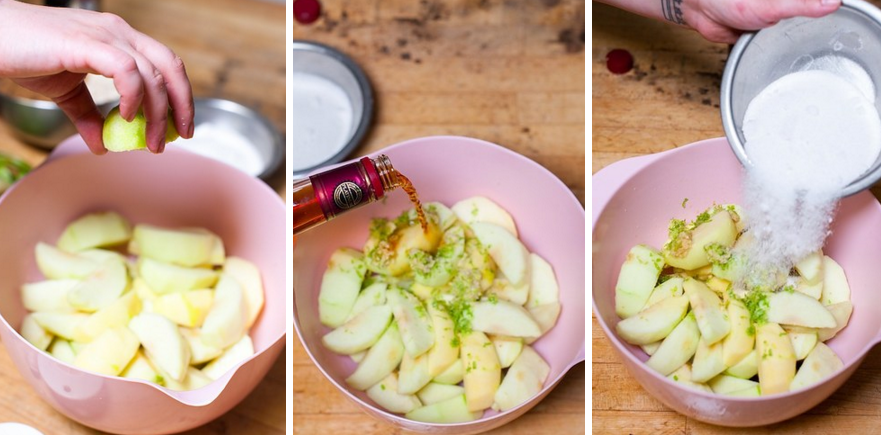 Then, make the easiest 4-ingredient crumble ever.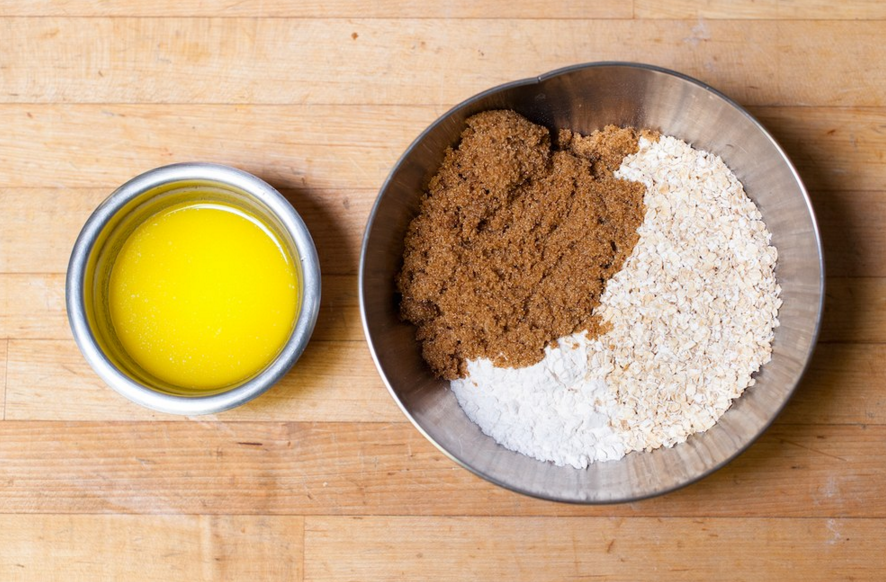 Pour melted butter into a bowl with brown sugar, oats, and flour — then stir thoroughly: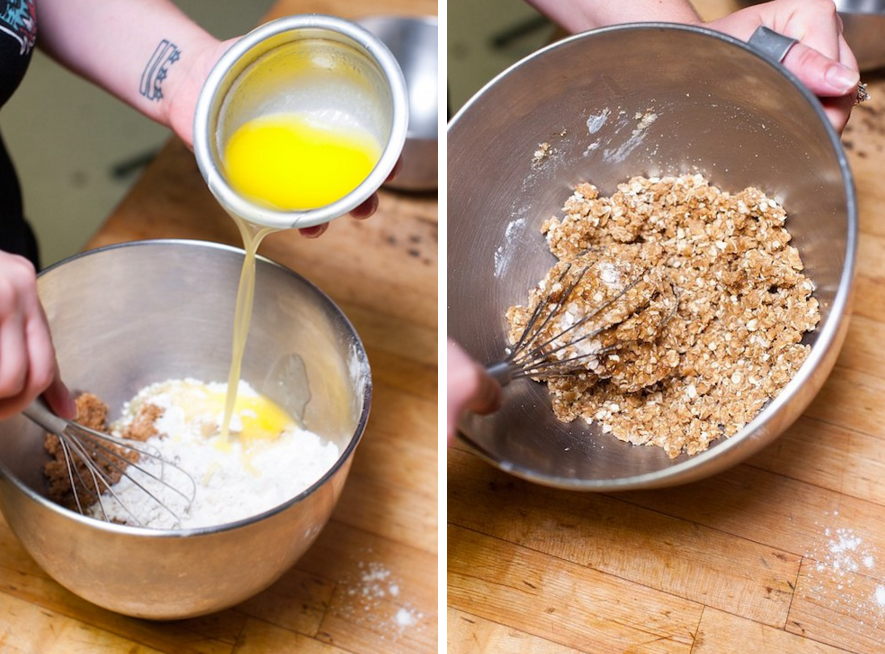 Pour the apple-and-rum mixture into a greased 8x8 baking pan, then top with crumble: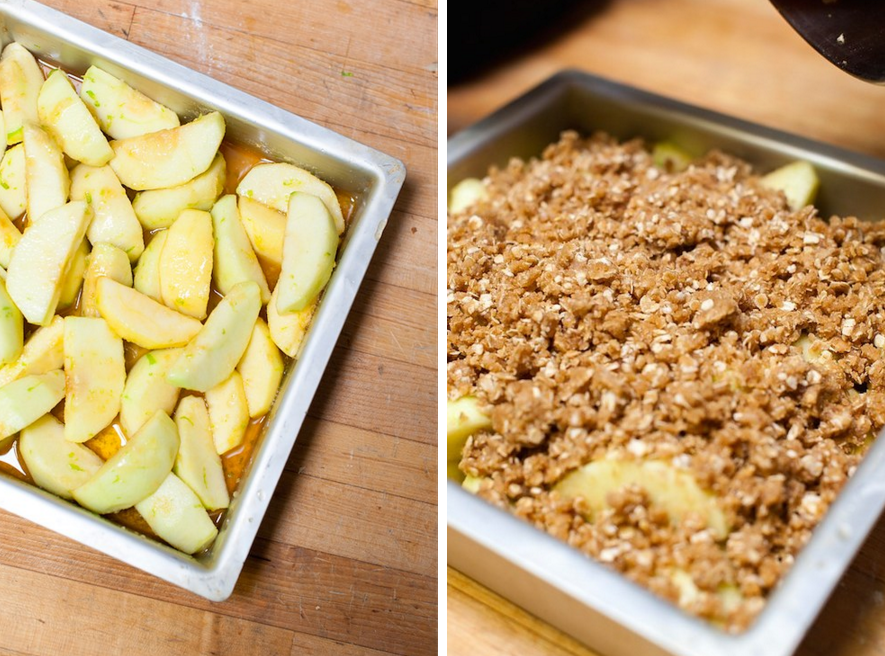 Bake at 350 degrees for 45 minutes: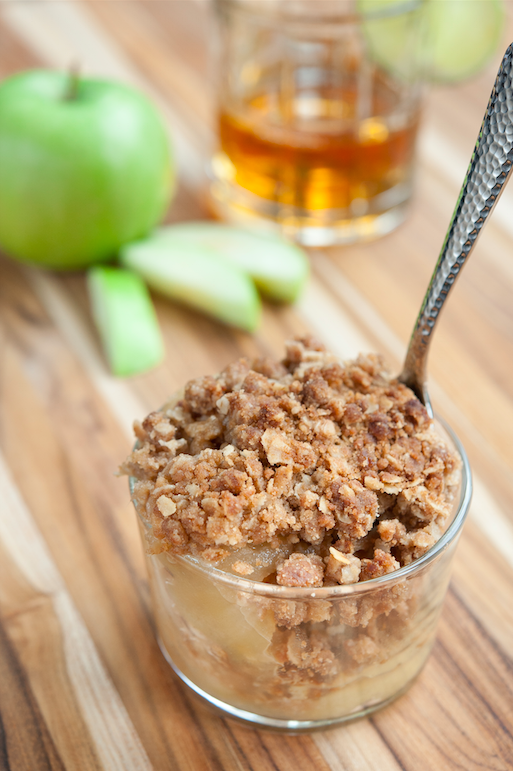 Dark 'n' Stormy Apple Crisp with Rum
Recipe by Faith Alice Sleeper of Crunkcakes
INGREDIENTS
5 Granny Smith apples
1 lime, zested and juiced
1 ½ tablespoon freshly grated ginger
1/3 cup Goslings Rum
¾ cup granulated sugar
1 cup all-purpose flour
1 cup quick-cooking oats
¾ cup dark brown sugar, packed
½ cup (1 stick) unsalted butter, melted
PREPARATION
Peel, core, and slice five apples, then add into a large bowl. Add lime juice and zest, grated ginger, rum, and granulated sugar, and mix thoroughly until apples are coated.
Then, make your crumble: Stir together the flour, oats, and brown sugar in a bowl. Melt a stick of butter on the stovetop or in the microwave, and pour it into the flour mixture. Stir until fully combined.
Pour the apples into a greased baking pan, then cover the top with the crumble mixture. Bake at 350 degrees until crisp is golden and apples are softened, about 45 minutes.
This recipe is part of a complete baking & booze dessert menu, found here.