Summer's right around the corner — and the more time you can spend out of your kitchen and away from your stove, the better.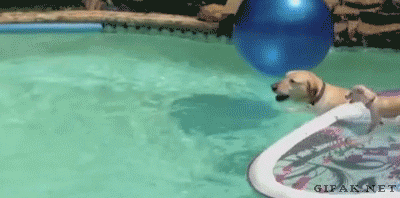 But we all know summer isn't complete without its fair share of Unapologetically Lazy Yet Still Delicious Desserts.™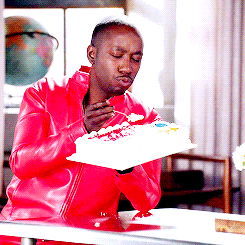 These are the no-fuss treats that you can quickly toss together, devour, then get back to doing what you do best.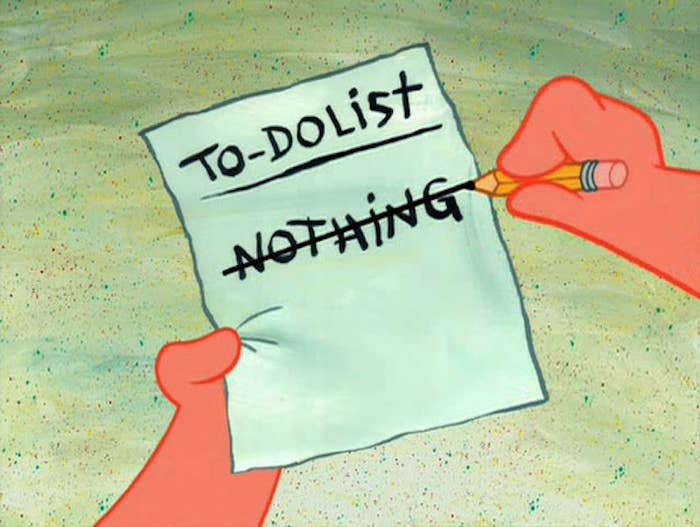 Enter: These insanely easy Oreo bites.
Here's all you need to make them: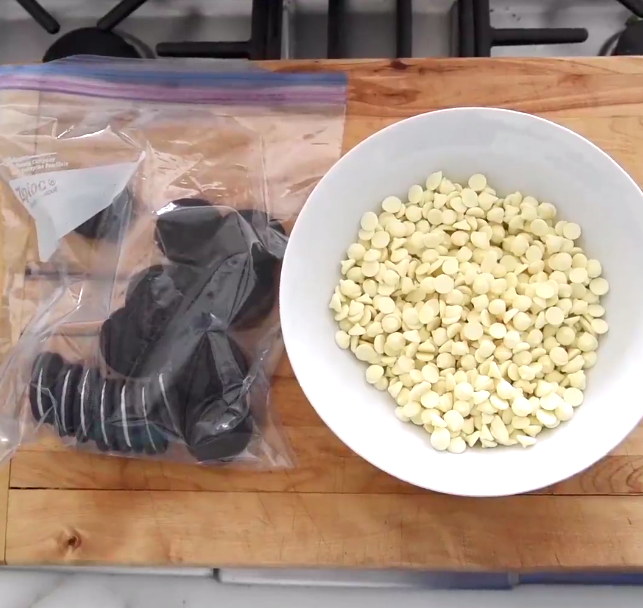 Start by crushing up the Oreos:
Then melt the chocolate chips down in the microwave...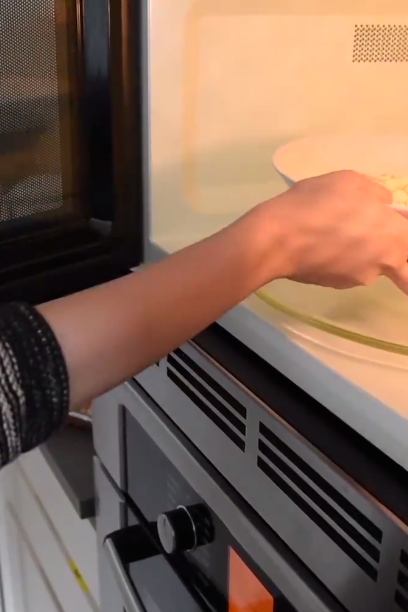 Microwave in 30-second increments, giving them a quick stir in between each one.
Until they look like this: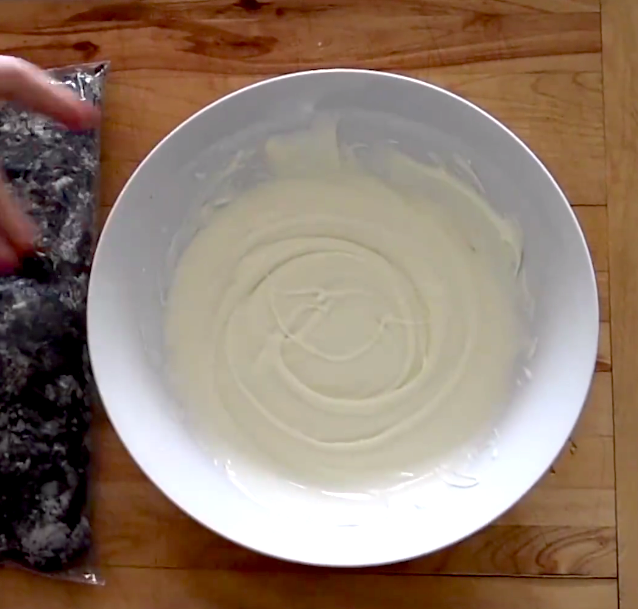 Mix in about 3/4 of the Oreos: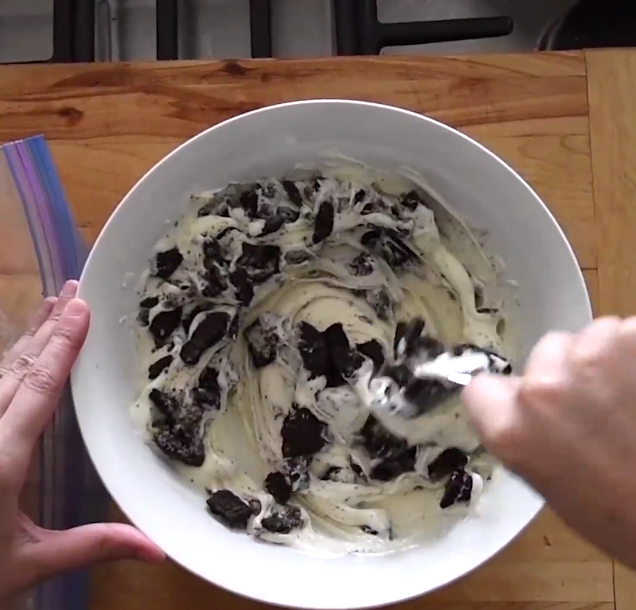 Then pour the mixture into a parchment-lined baking pan, and sprinkle the remaining 1/4 of the Oreos on top: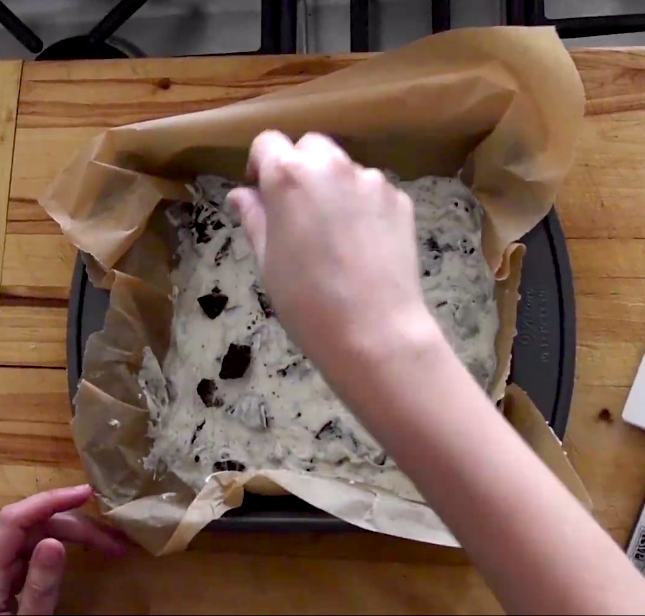 Stick all this in the fridge until everything hardens: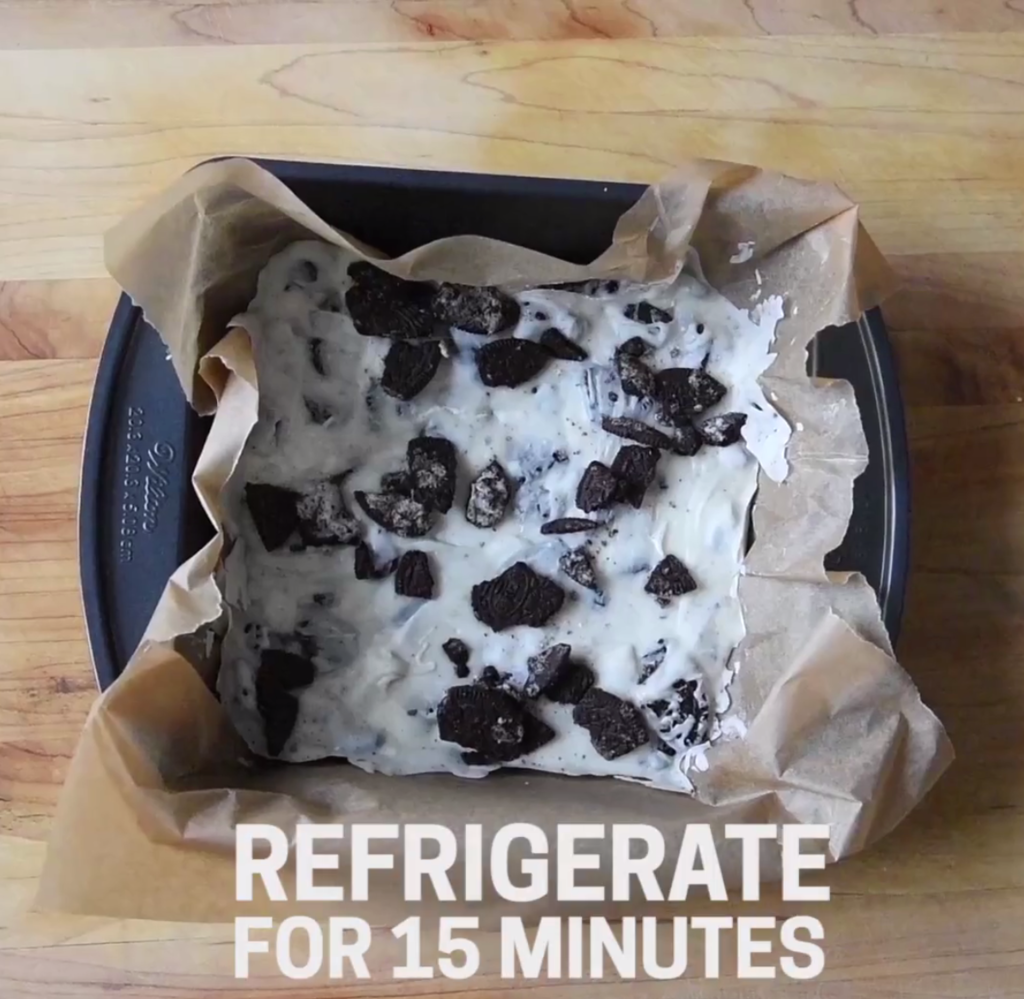 Remove the parchment: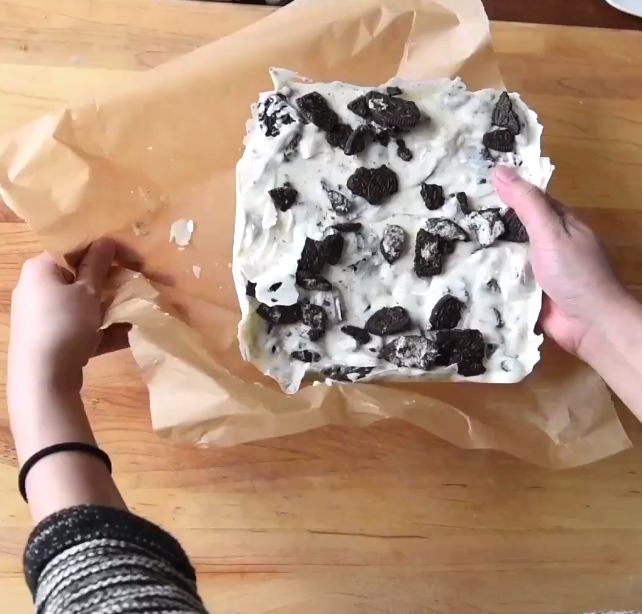 ~Break it 'til you make it~:
And enjoy!