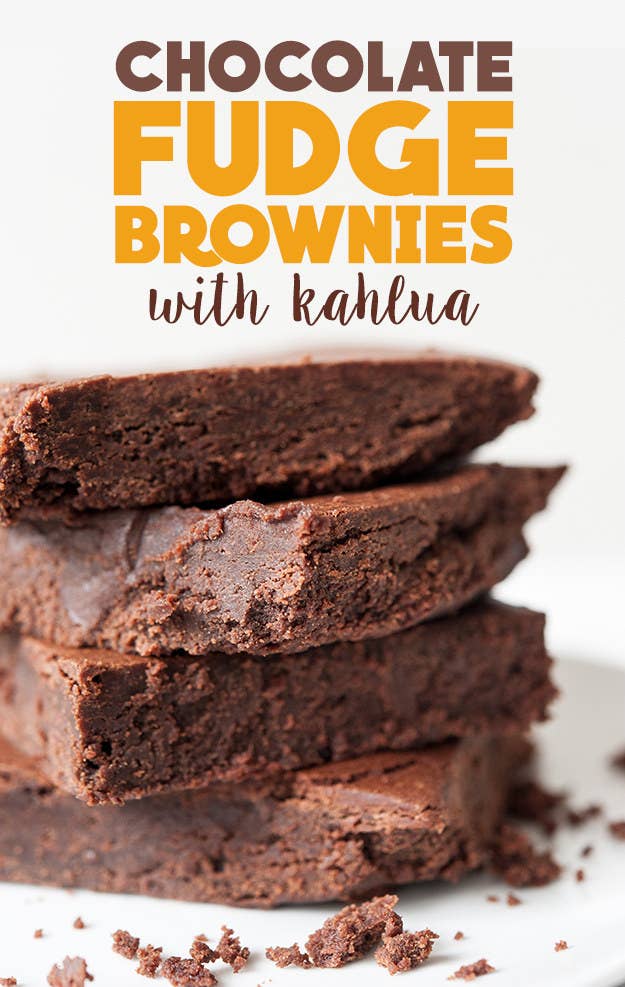 Here's what you need to make the brownies: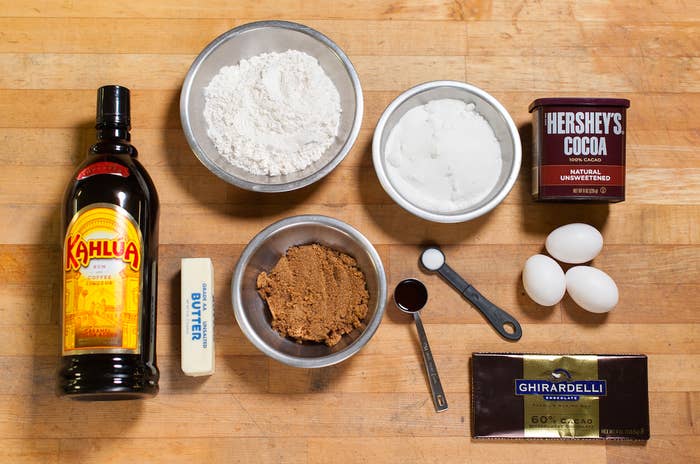 Start by melting the butter with the chocolate: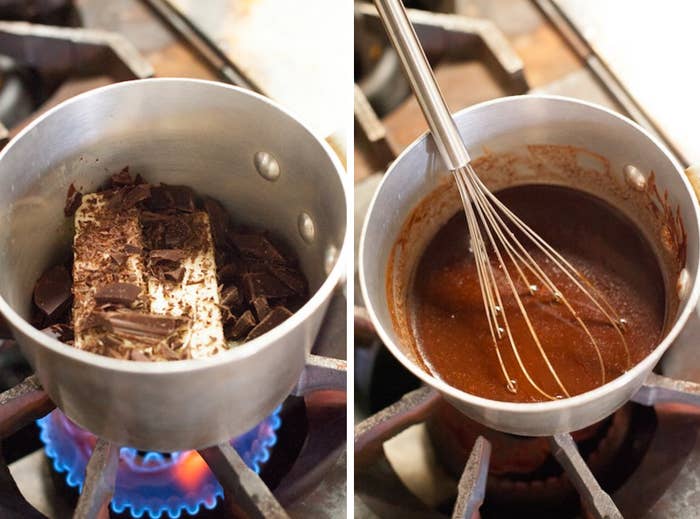 Once the chocolate mixture cools slightly, pour it into a bowl containing the four dry ingredients: cocoa powder, brown sugar, granulated sugar, and salt.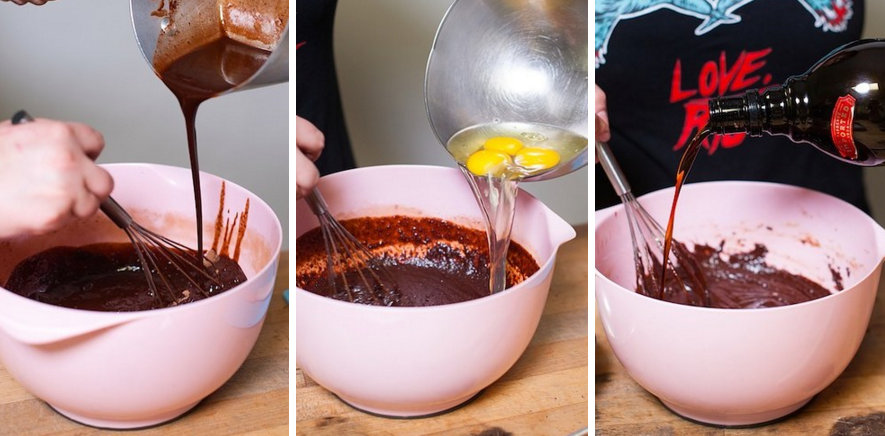 Once everything is smooth and combined, pour the batter into a greased 8x8 baking pan: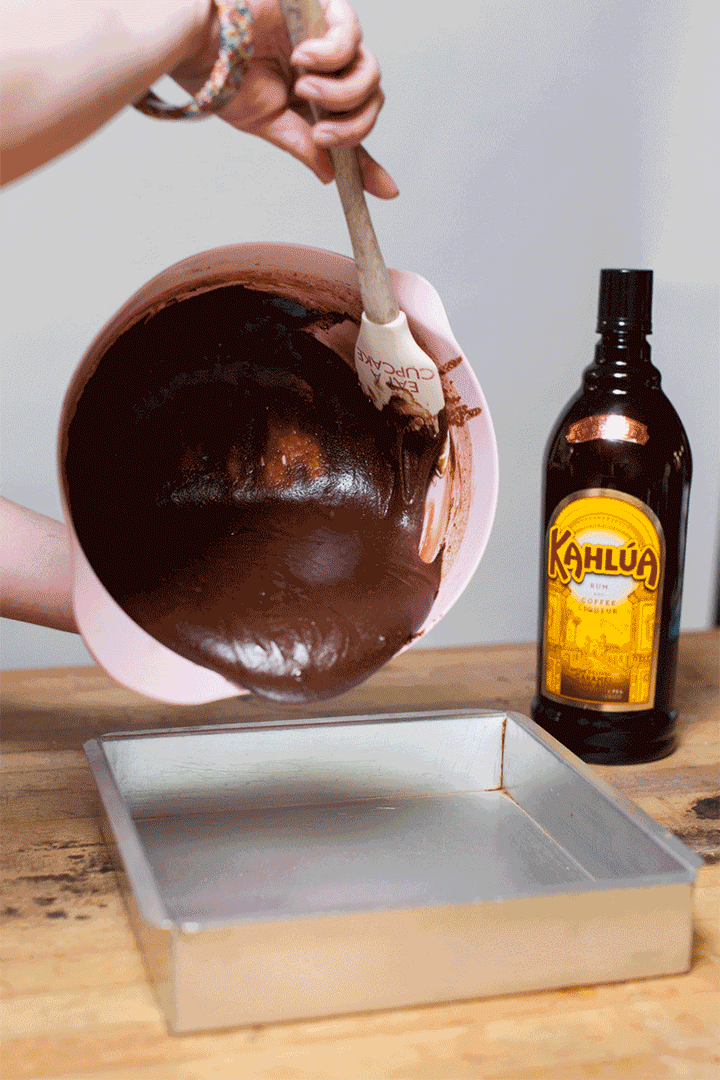 And bake at 350 degrees for about 40 minutes. Let cool, then slice and serve.
Enjoy!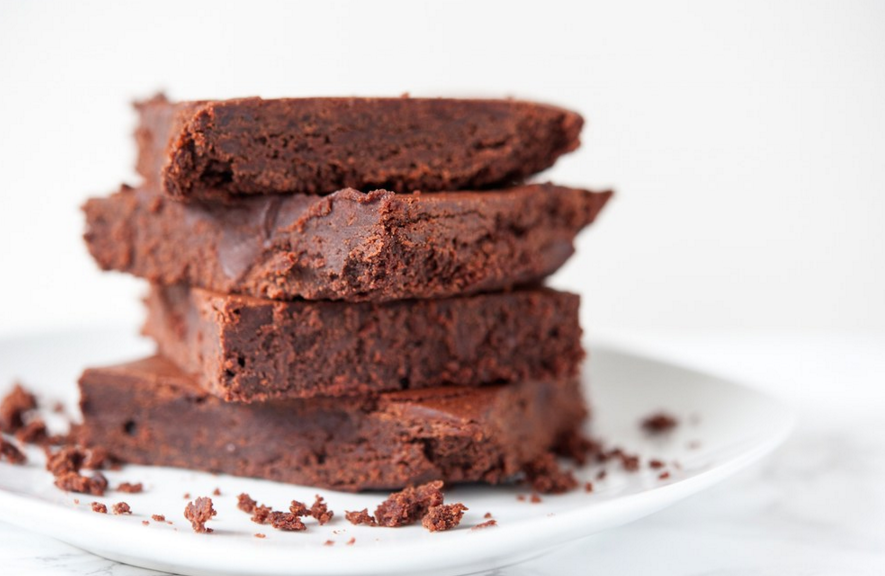 Chocolate Fudge Brownies with Kahlua
Recipe by Faith Alice Sleeper of Crunkcakes
INGREDIENTS:
1 cup unsalted butter (2 sticks)
4 oz bittersweet chocolate, chopped
½ cup unsweetened cocoa powder
1 ½ cups granulated sugar
½ cup dark brown sugar, packed
½ tsp salt
3 large eggs
1 ½ cup all-purpose flour
1 teaspoon vanilla
1/3 cup Kahlua
PREPARATION:
Melt butter and chocolate in a small stovetop pot over low heat, stirring frequently. (Or, melt everything in the microwave, stopping every 15 or 30 seconds to stir.) Remove from heat as soon as the mixture is melted and smooth, so the chocolate doesn't burn. Let cool slightly.
In a separate bowl, mix together cocoa powder, brown sugar, granulated sugar, and salt. Whisk in the cooled chocolate mixture, then eggs. Then add flour, vanilla, and Kahlua, whisking to combine between each step. Mix until everything is smooth. (Note: We used a whisk for this process, but an electric or stand mixer would be a faster option.)
Pour the batter into a greased 8x8 baking dish. Bake at 350 degrees until edges pull away from pan and center is set, about 40 minutes.
This recipe is part of a complete baking & booze dessert menu, found here.