In the days leading up to the Kentucky Derby, Johnny Weir and Tara Lipinski warmed up in their best equestrian attire.
Then Derby day arrived, and Johnny showed up with this glorious, gleaming creation atop his head:
It featured a leaping, photo-finish stallion...
And it essentially shut down the hat game for everyone else.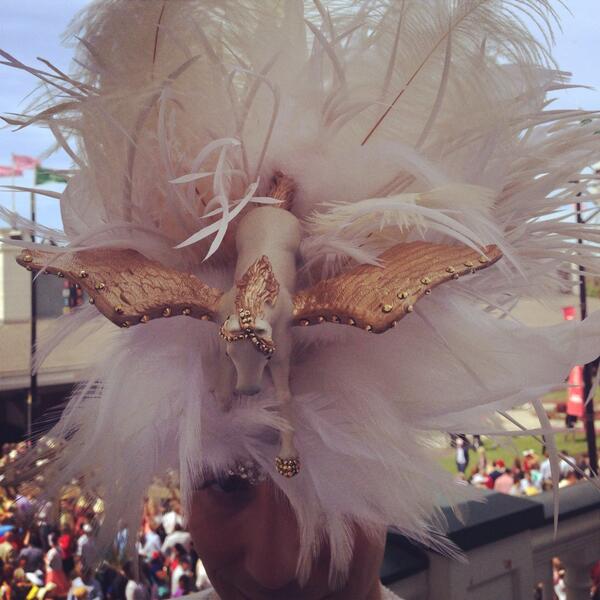 Because that's how it's done.