As you know by now, it's gonna be a hot summer.
And to cool down, you've pretty much got two options: Frozen treats or cocktails.
But you know what's even better than either of those things separately?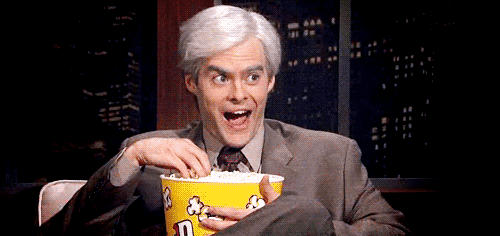 Both of those things ~together~.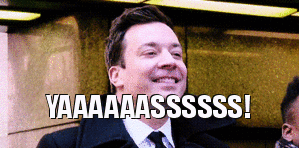 They're delicious, easy to make, and perfect for say, that big Fourth of July backyard BBQ.
*Or just solo Sunday nights with Netflix. No judgement.
First up? Prosecco pops with fresh strawberries: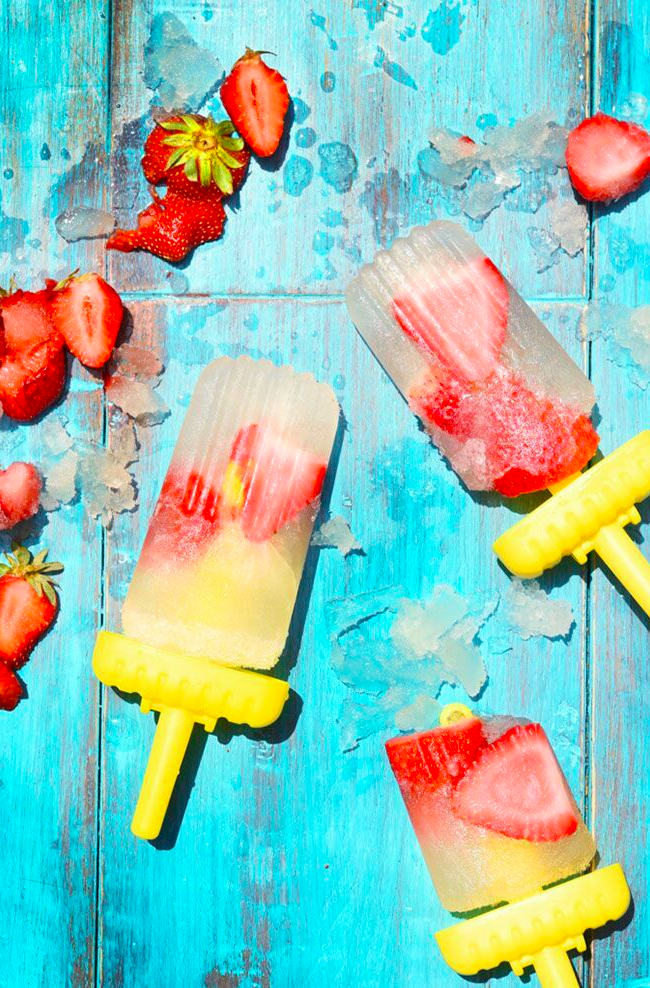 To make them, you will need:
• A bottle of Prosecco or cheap bubbly
• Fruit — we used strawberries, but any berries work.
• Ice pop molds — we used these, but you could also DIY a version with Dixie cups.
Note that on their own, these guys are on the tart side: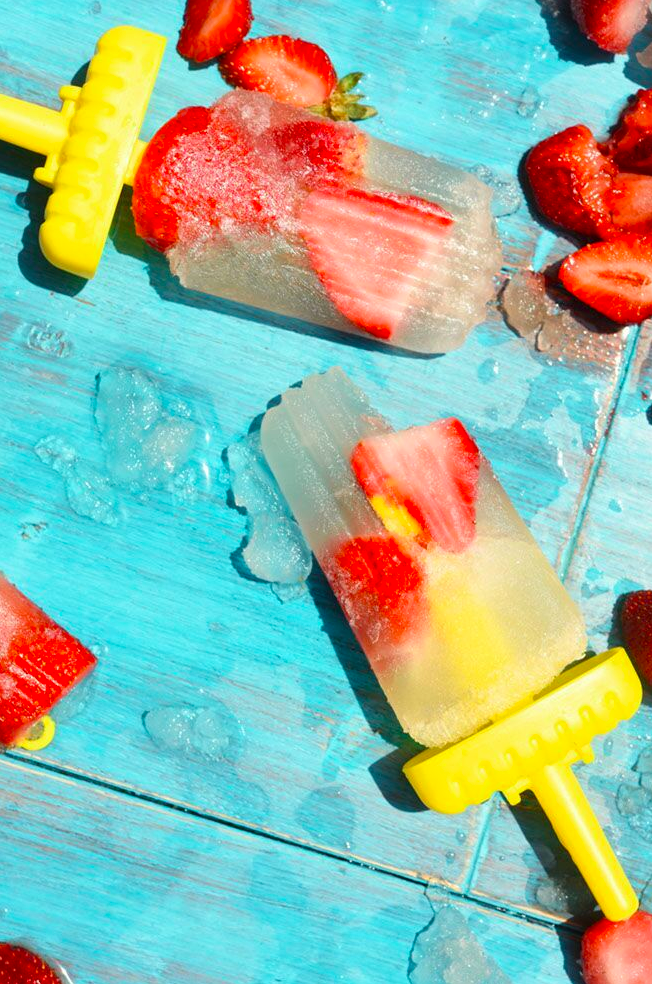 Next? Margarita pops with lime: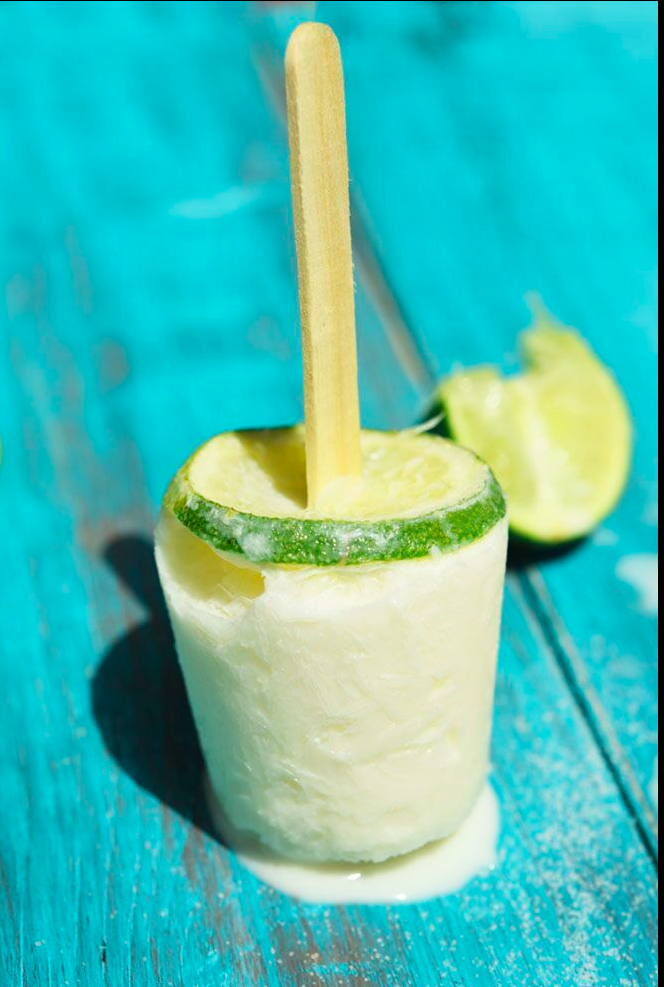 To make them, you will need:
• Tequila
• Lime juice & lime slices
• Condensed milk
• Water
• Ice pop molds or Dixie cups and popsicle sticks
The condensed milk adds a creamy sweetness, a la Key Lime pie: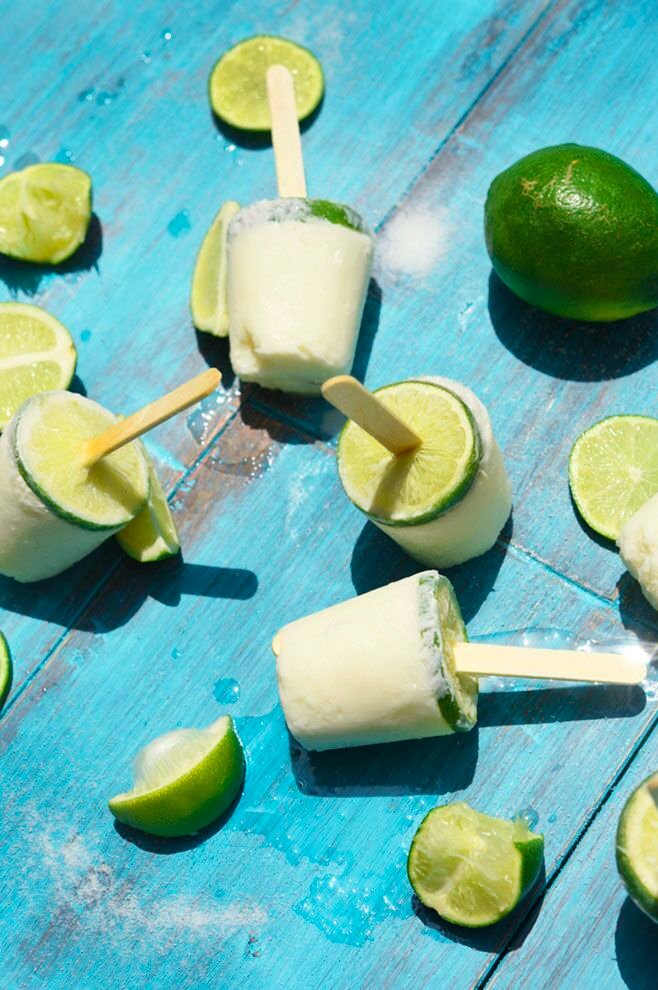 Here's exactly how to make both versions:
Prosecco & Strawberry Pops
Margarita Ice Pops With Lime
Need more boozy pop inspiration? Here are spiked options for every day of the week:
1. Peach Sangria Popsicles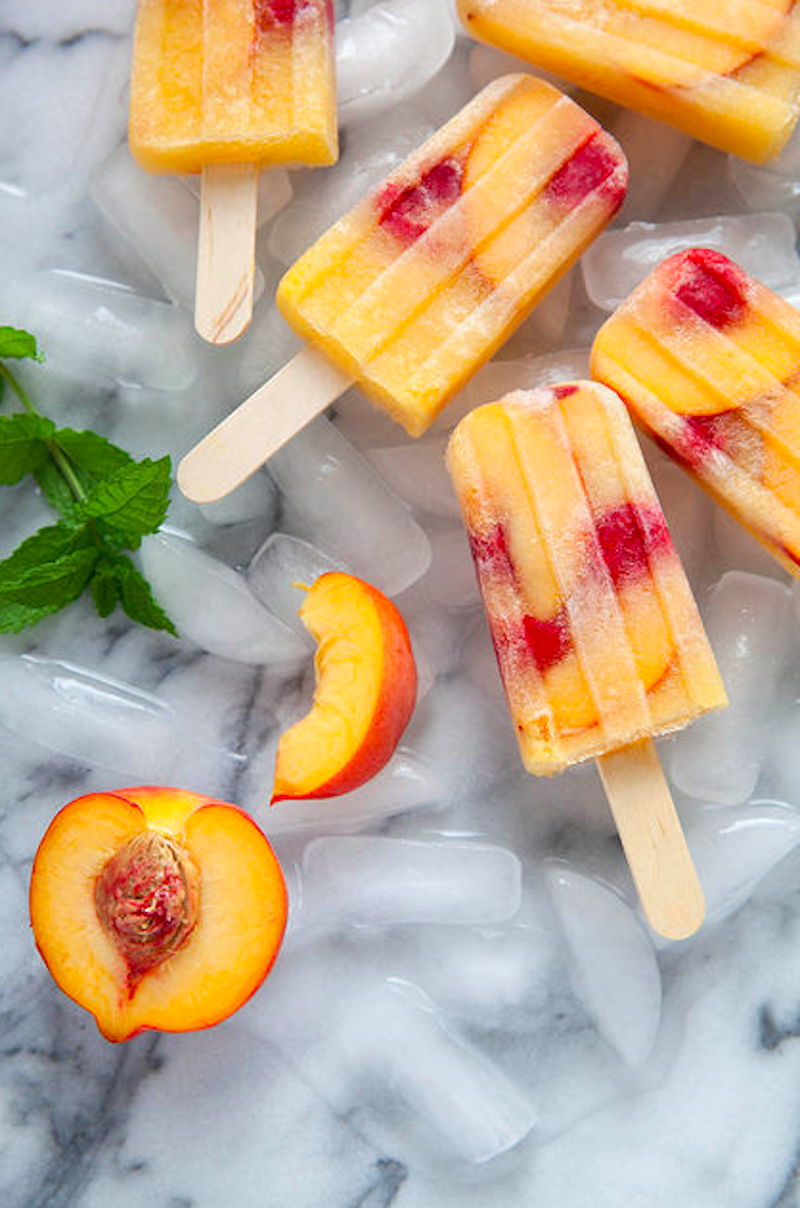 2. Roasted Strawberry & Red Wine Pops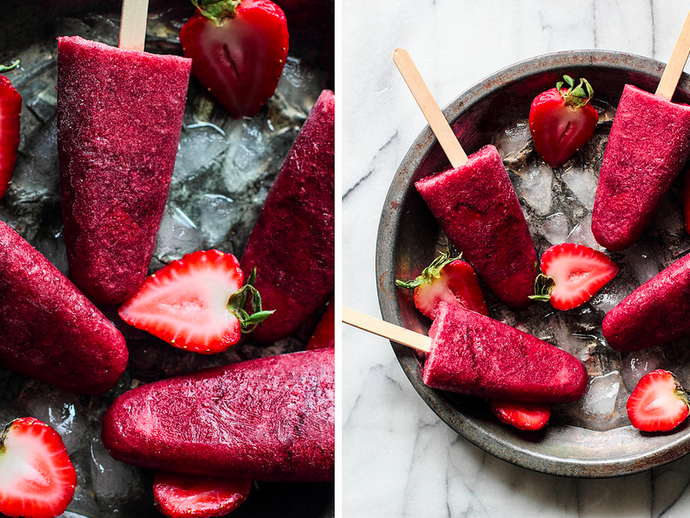 3. Irish Coffee Poptails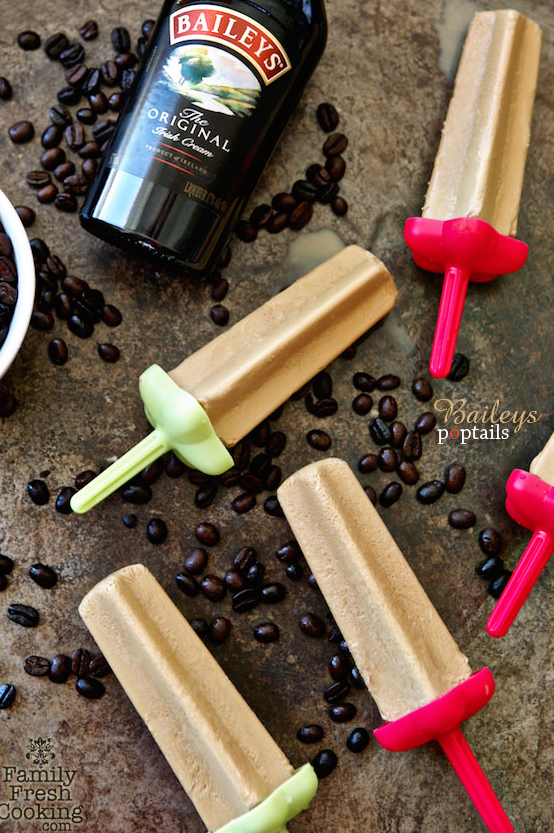 4. Campari Strawberry Limeade Pops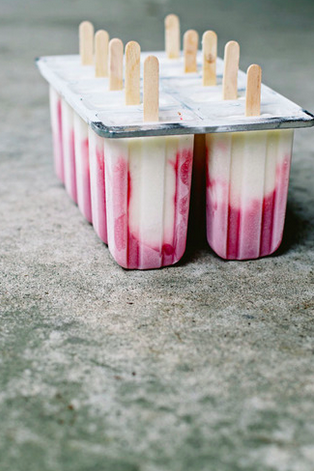 5. Kiwi & White Wine Sangria Pops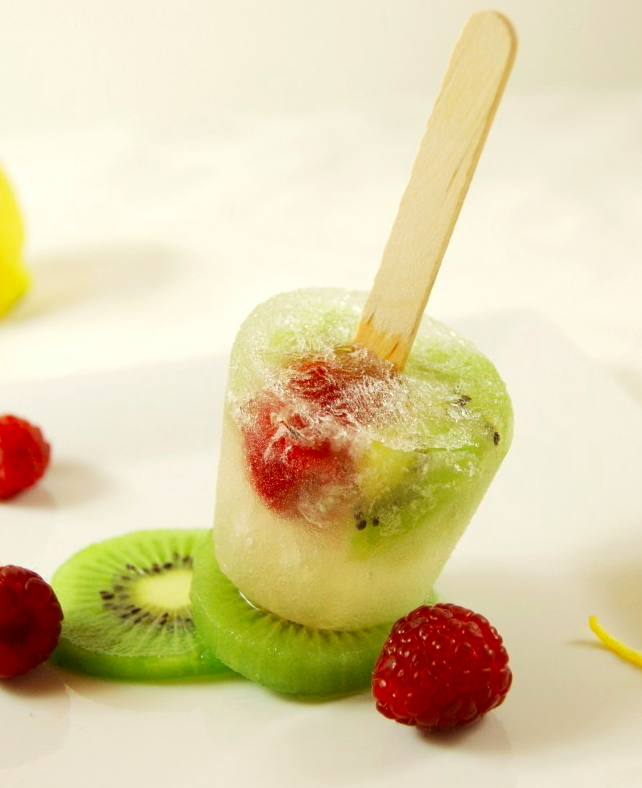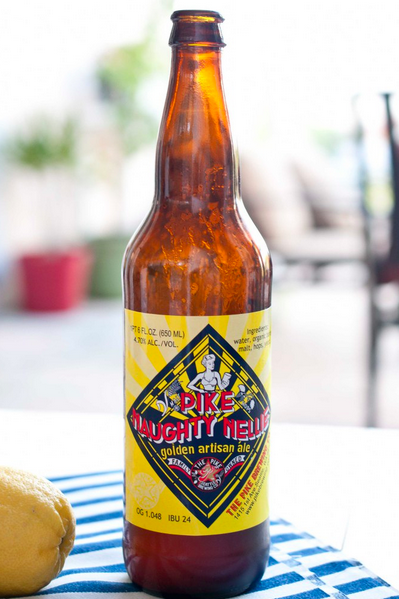 7. Papaya & Rosé Ice Pops