1.
Texturize a a second- or third-day ponytail with dry shampoo + a quick tease.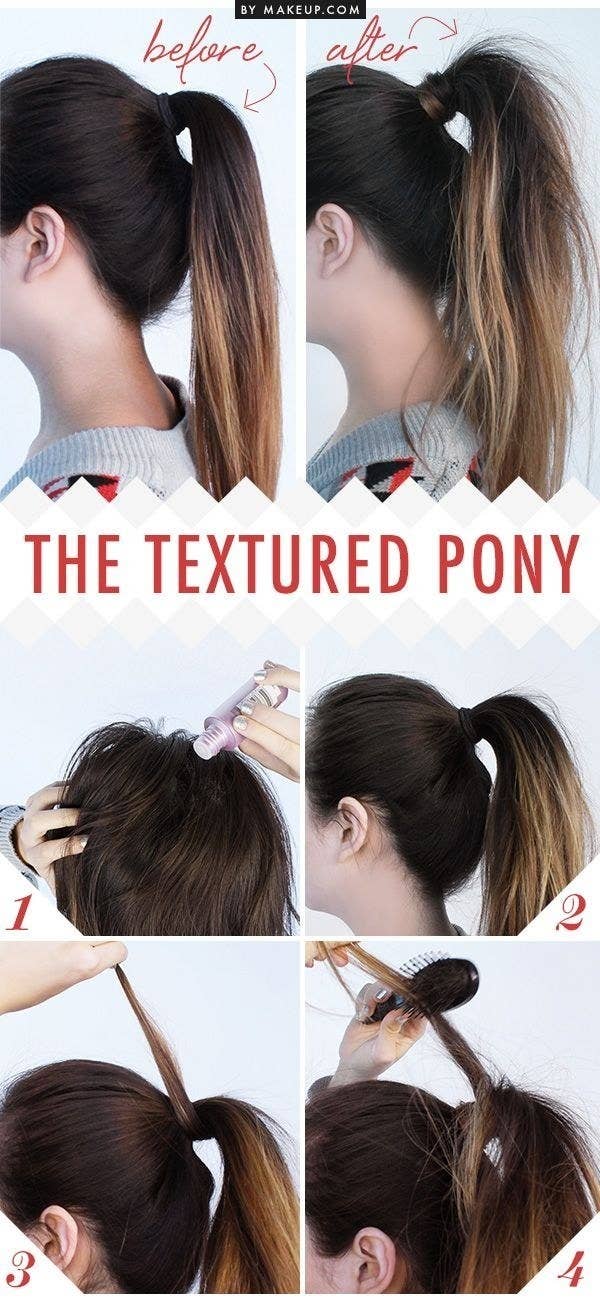 2.
Airdrying your hair? For lifted roots, use sunglasses to push wet hair back — then slightly forward.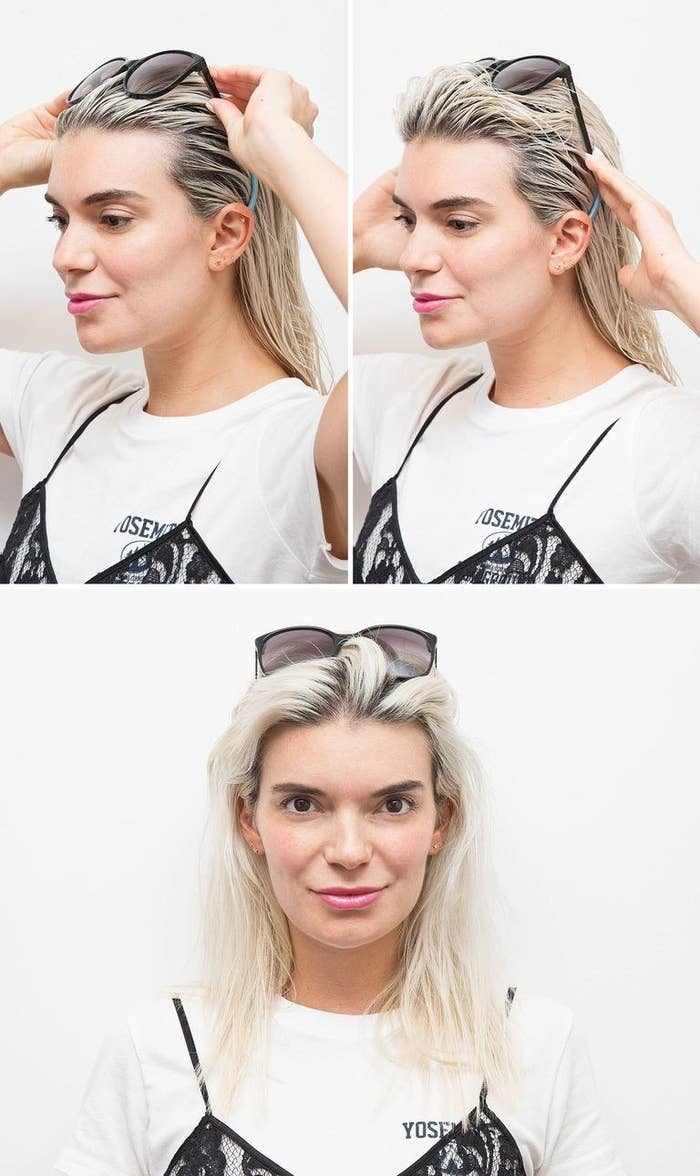 3.
For thick, textured hair, separate the bangs for quick volume at the crown.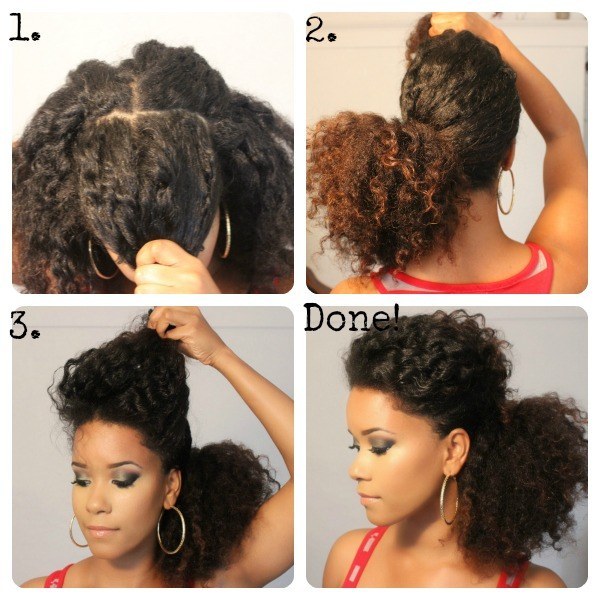 4.
To cover oily roots, braid your crown straight back.
5.
To add texture to a top knot, divide hair into smaller sections, then twist them together at the base.

6.
Keep curls in place with a quick crown.

7.
And refresh curls with an easy mix of water + leave-in conditioner.

8.
For no-heat waves, apply dry shampoo the night before, then sleep in a messy top knot.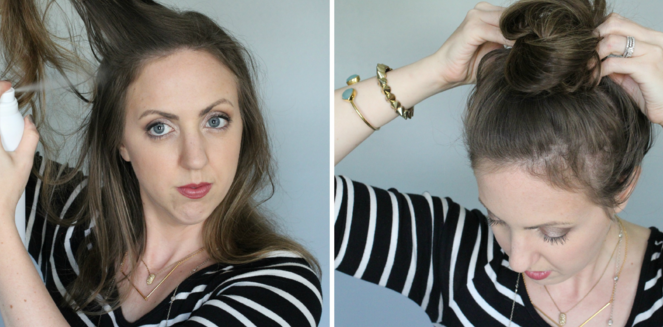 Easiest overnight style ever. More ideas here.
9.
You can also shortcut waves with a flatiron.
10.
For an easy second-day refresh, tease your roots all around.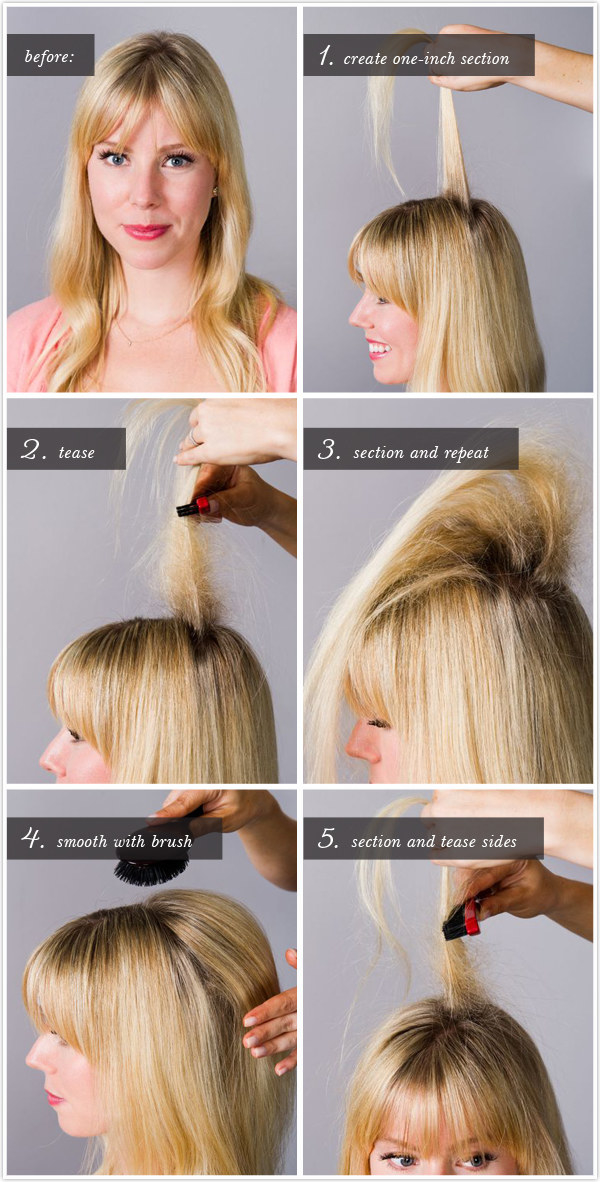 11.
Or just switch up your part.
12.
Sneak a bandana into a top knot for a fun retro feel.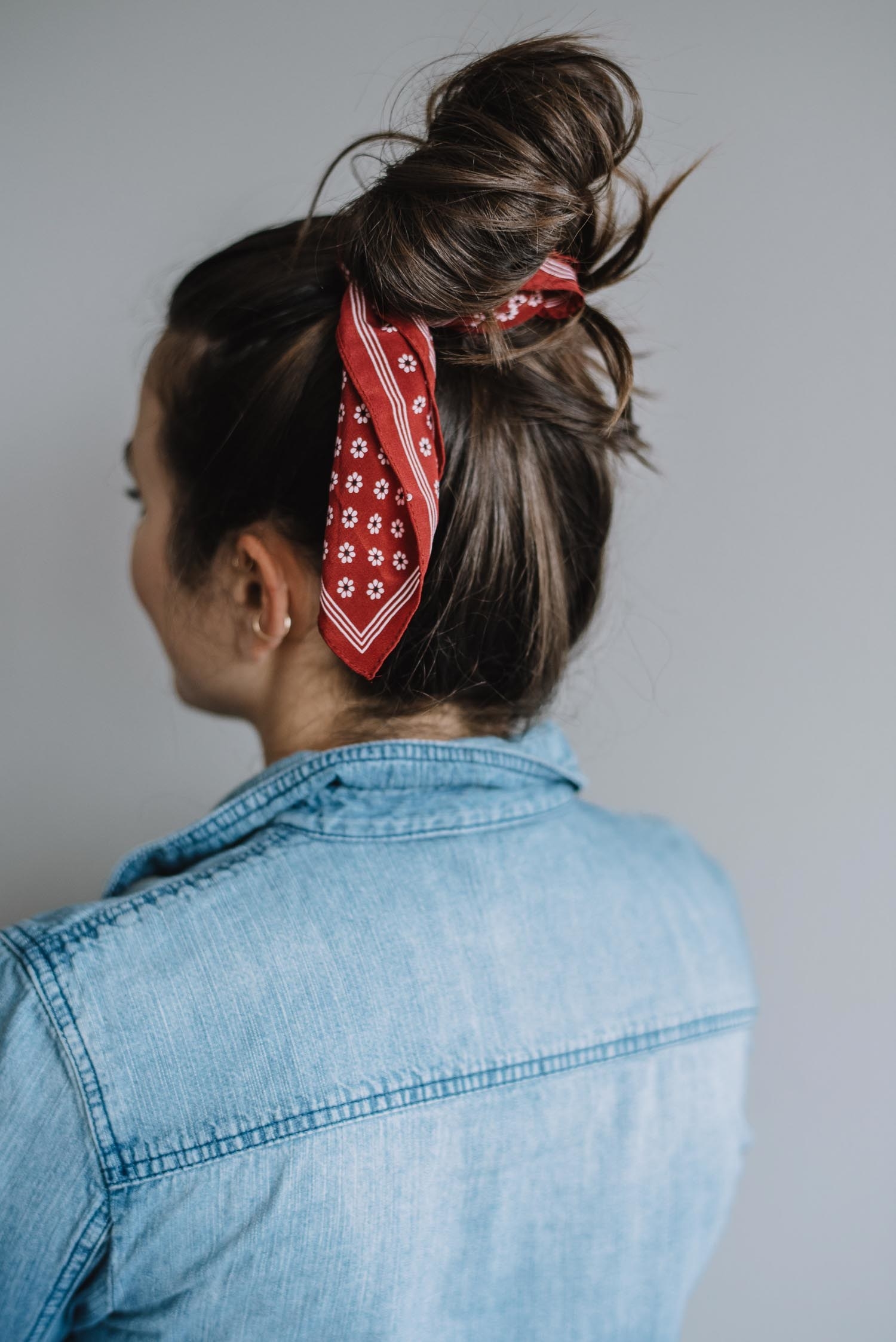 13.
An elastic headband is all you need to tuck and cover.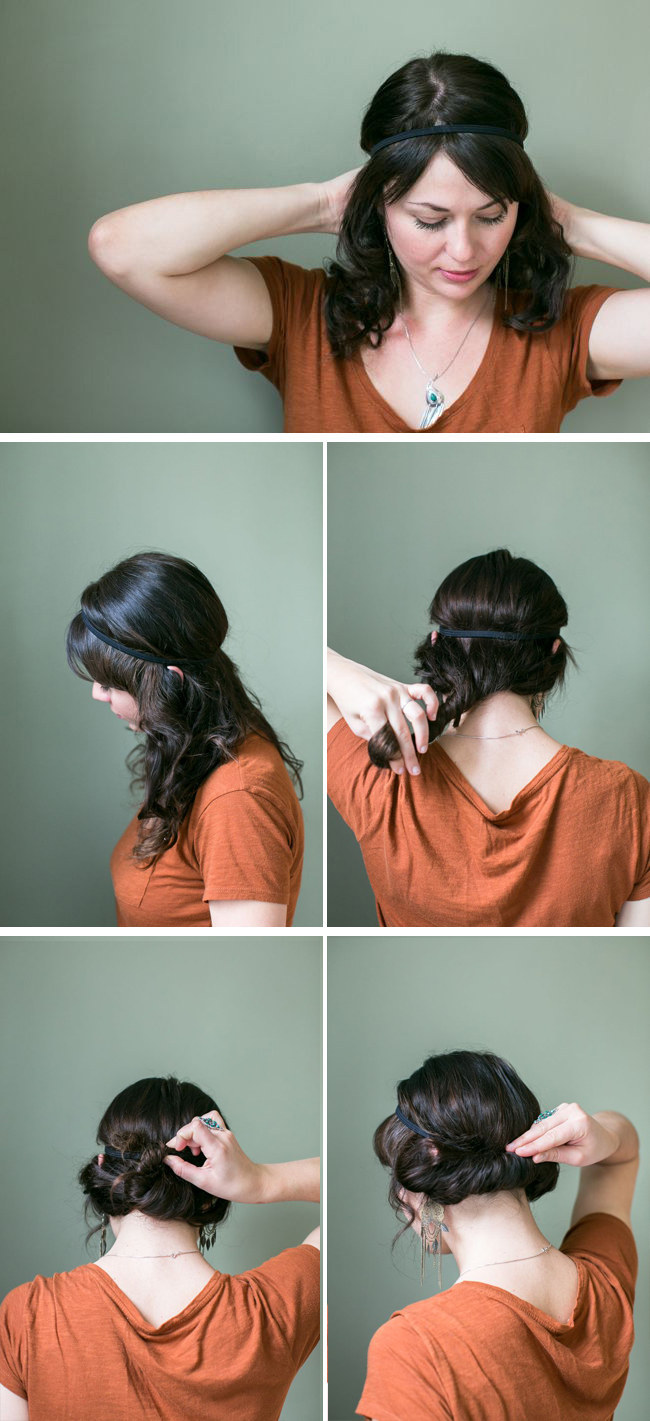 14.
Add extra volume with the help of velcro and spin pins.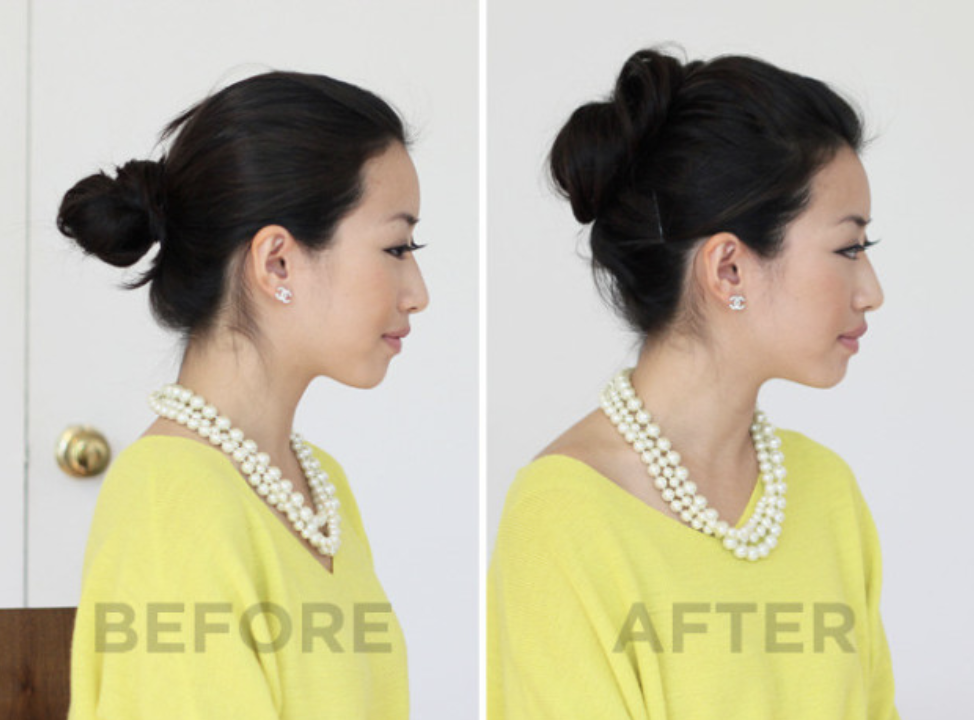 15.
If teasing isn't your thing, double up on ponytails.

16.
A similar trick also works if you have thin or really layered hair.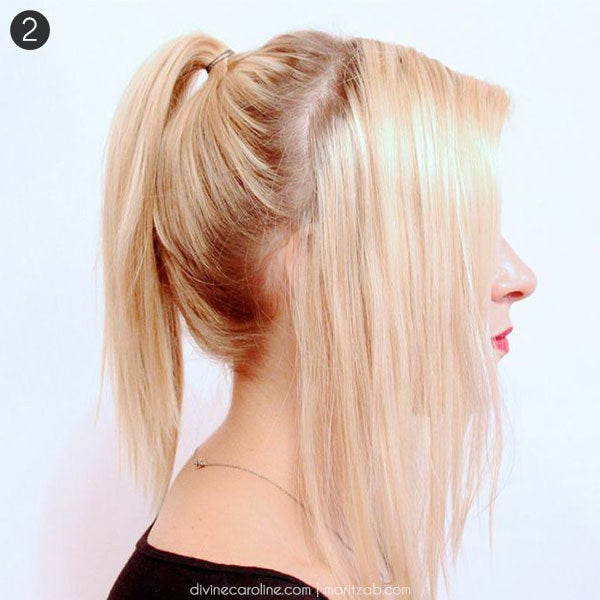 Though this one's less about volume, and more about making sure those shorter layers stay put. More info here.
17.
Growing out your bangs? Keep them out of your face by braiding them forward — then pinning them back.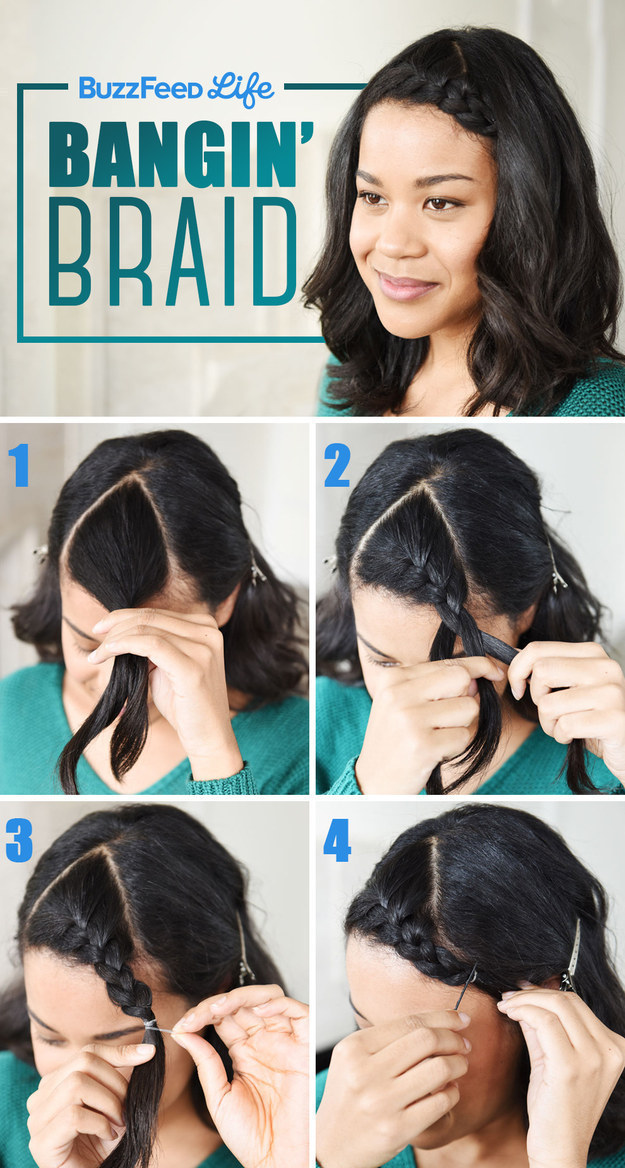 18.
Keep your hair out of your face at the gym with a slick braided bun.

19.
For long, thin hair: Pin, twist, and tuck away into a low bun.
20.
Sweep your curls up with an easy wrap-and-pin technique.

21.
Or for shorter hair, pineapple it into sections.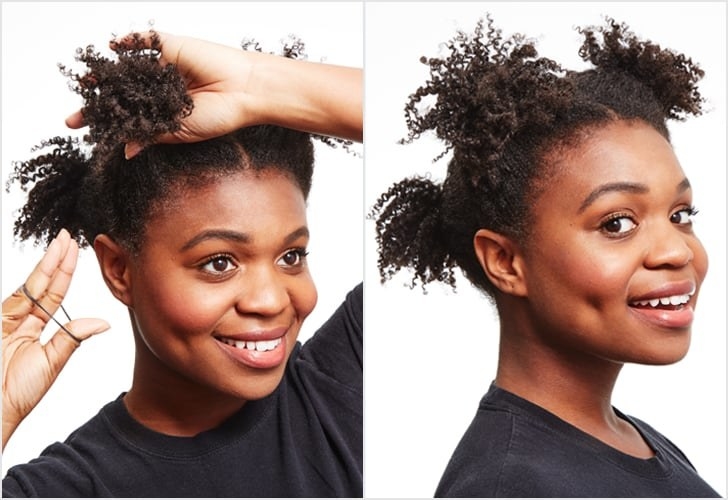 22.
The trick to a perfectly undone bun? Tie an elastic halfway (or more) down your hair, making sure to leave a tail out. Then just wrap and pin.