Häagen-Dazs Japan has announced they're coming out with two new flavors in May. And they're vegetable-flavored.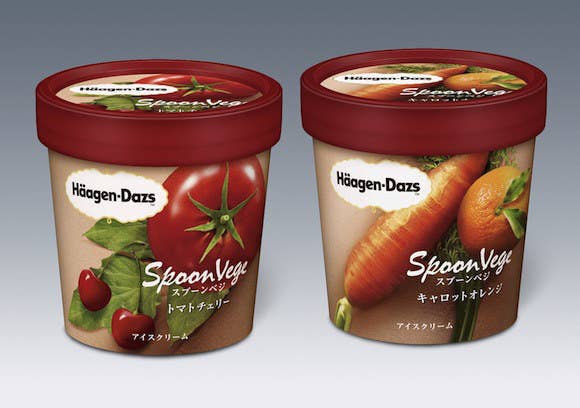 One might ask: Why would anyone use the words "ice cream" and "vegetables" in the same sentence – let alone combine them in freezer-ready matrimony?
Häagen-Dazs says the new flavors contain about 8.5% milk fat, roughly half of what its other flavors do.

Still, we'll stick to what we know.