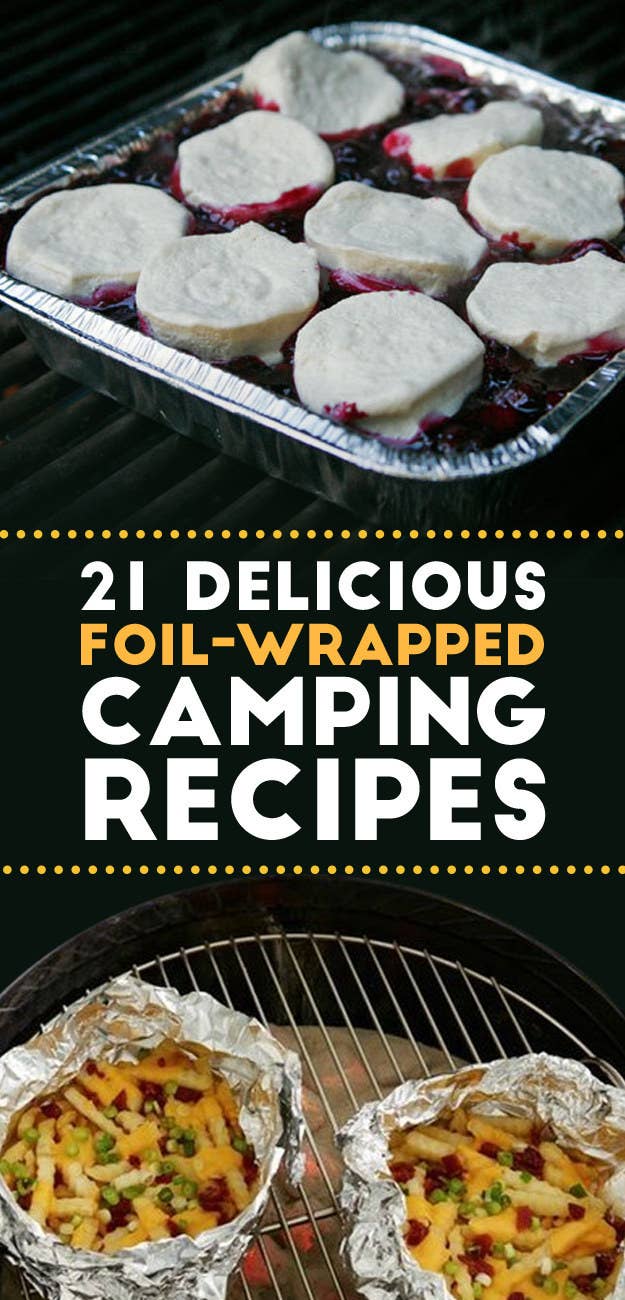 1.
Campfire Breakfast Burritos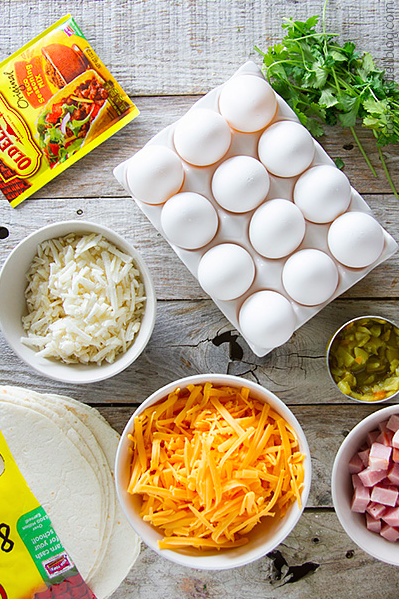 Prep these at home the night before — tortillas stuffed with egg, ham, cheese, and green chiles — then reheat at the campsite for a quick, filling breakfast. Get the instructions.
2.
Warm S'mores Granola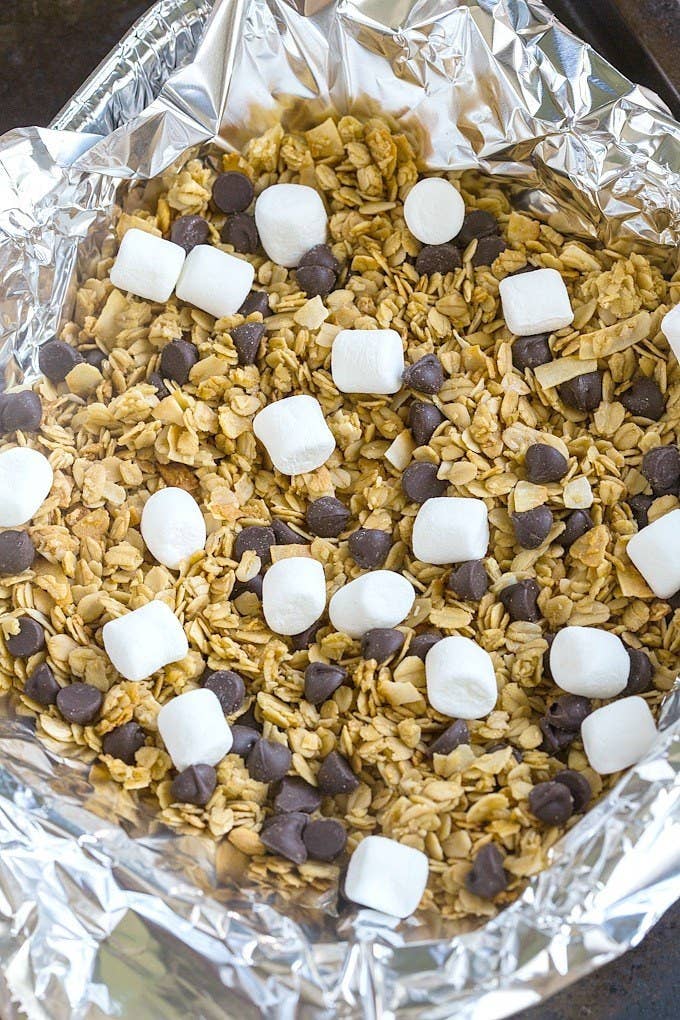 3.
Lumberjack Breakfast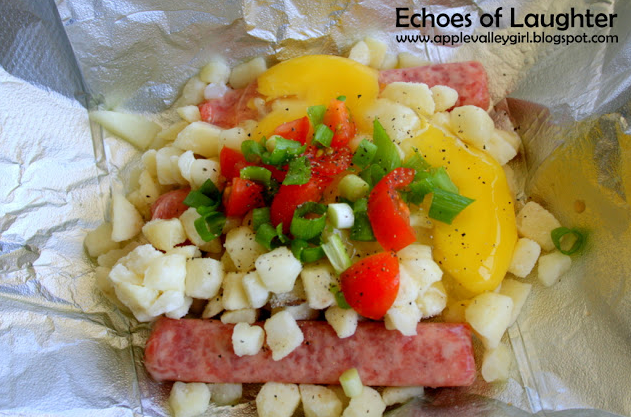 4.
Campfire Orange Cinnamon Rolls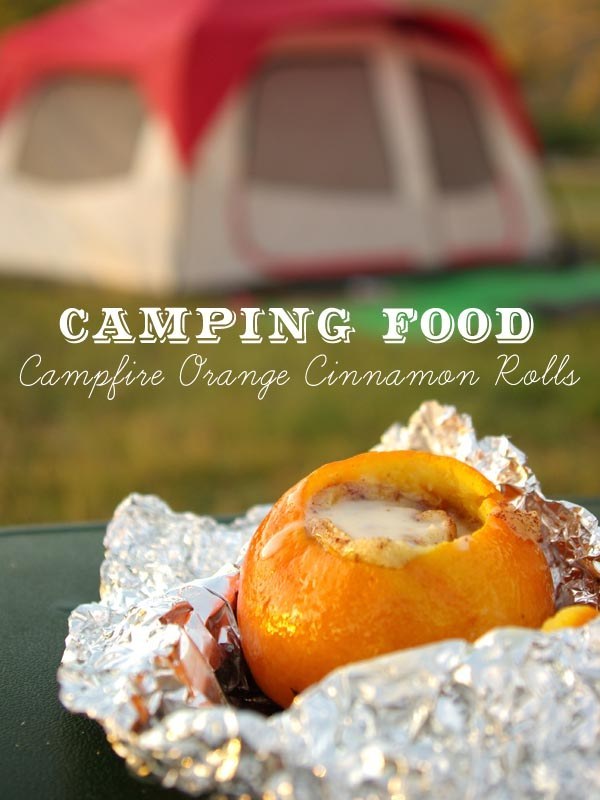 5.
Apple and Cranberry Packets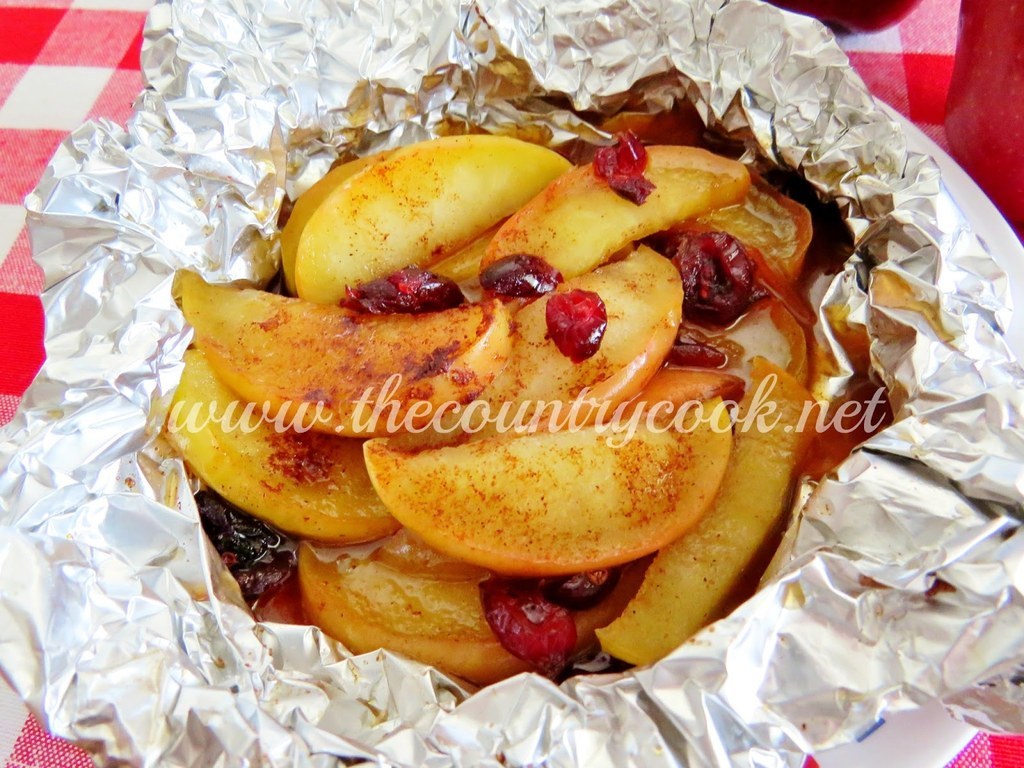 6.
Campfire French Toast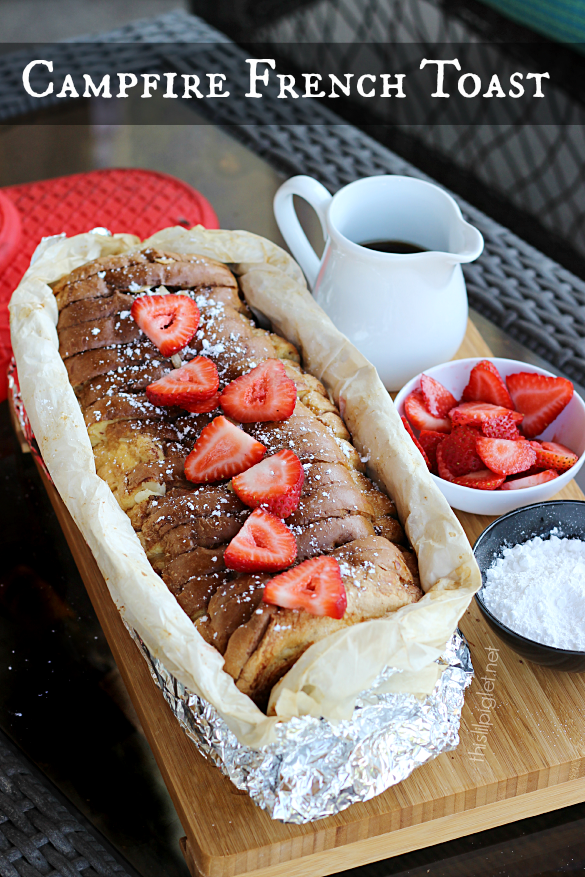 7.
Foil-Pack Cheesy Fries

8.
Campfire Tex Mex White Bean Chicken Packets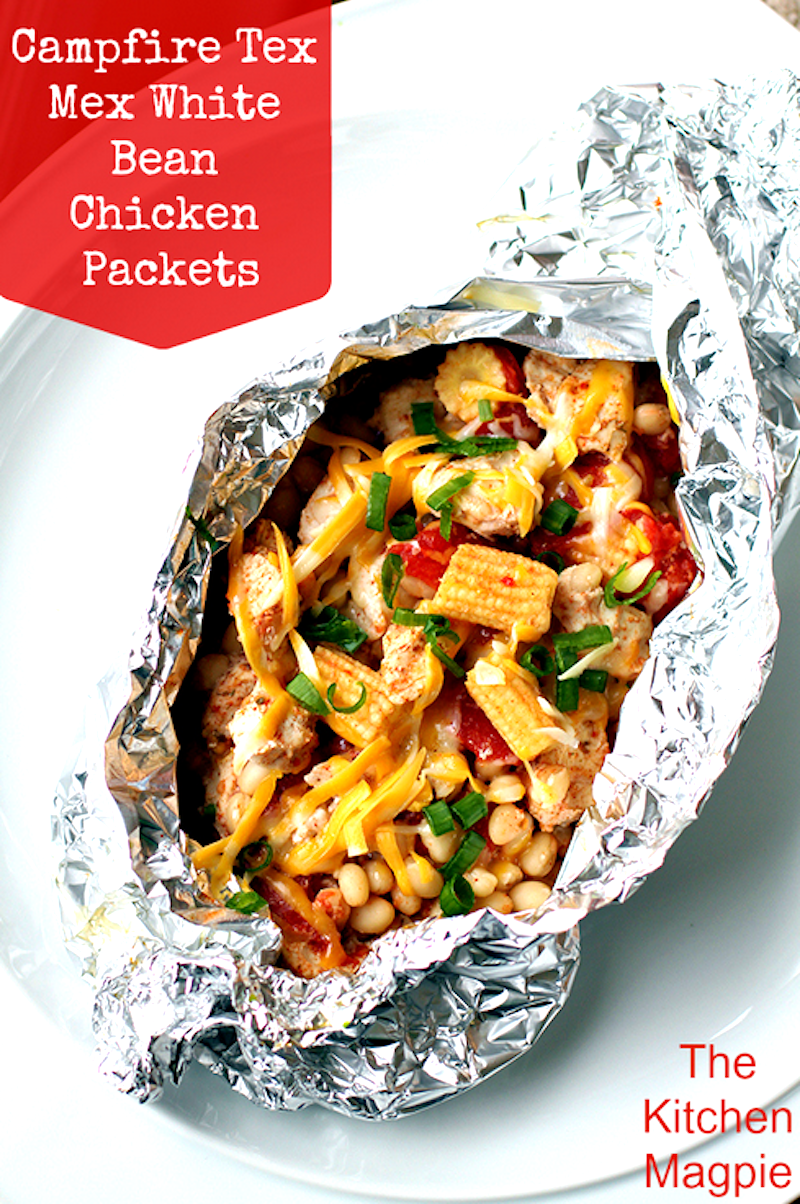 10.
Beef, Carrot, and Potato Bundles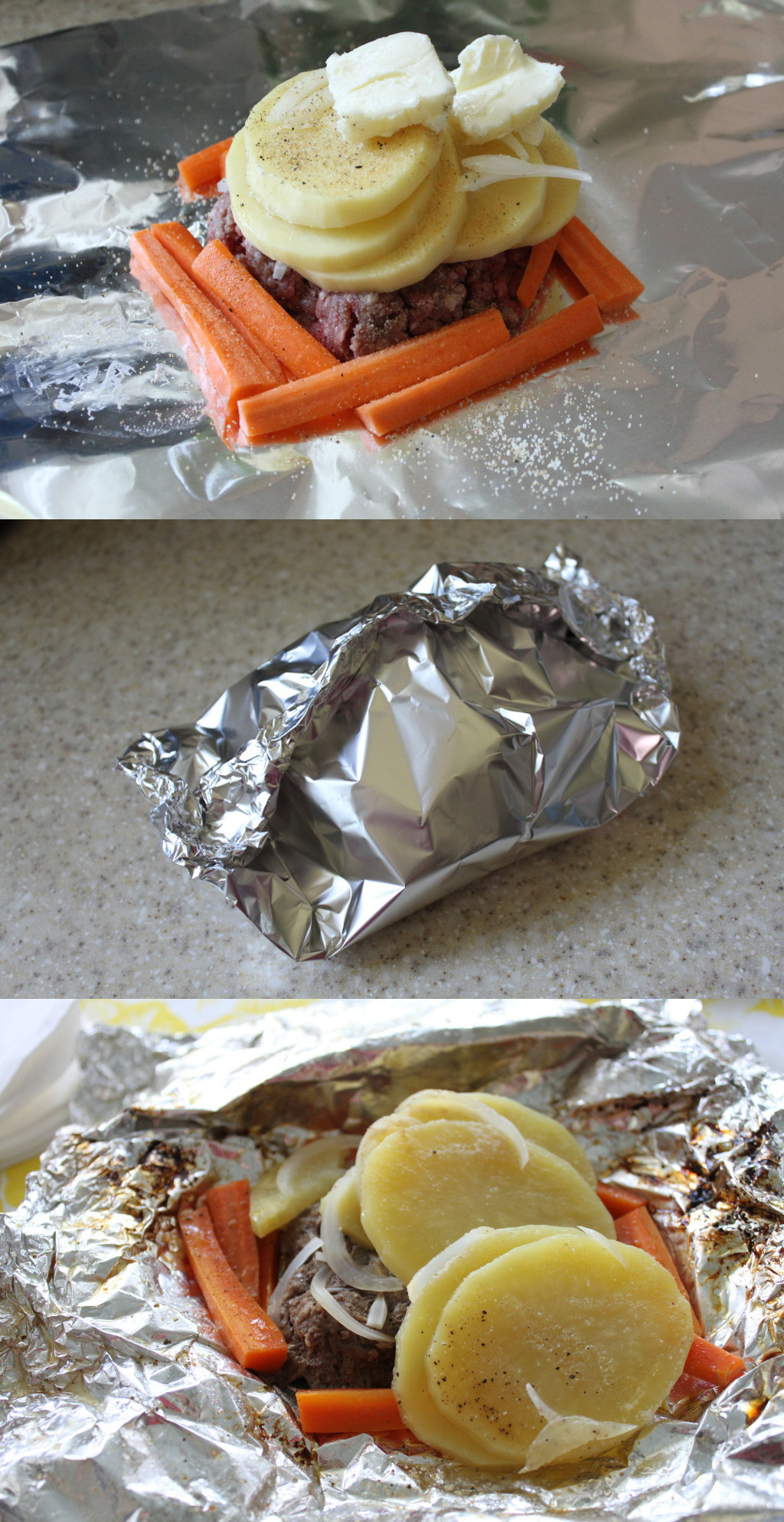 11.
Campfire Foil-Packet Paella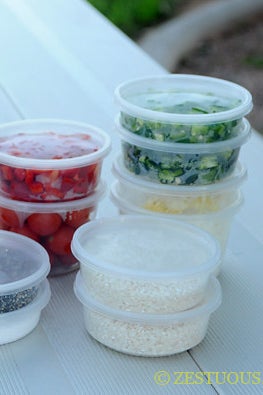 You'll do all your slicing and dicing pre-trip. Then at the campsite, just toss together and reheat. Get the instructions.
12.
Salmon With Herbs and Lemon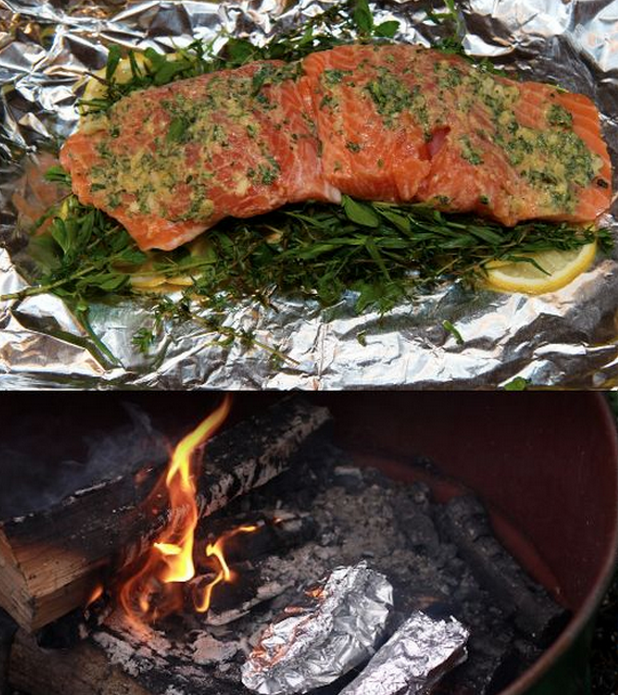 13.
Campfire Philly Cheesesteak Sandwich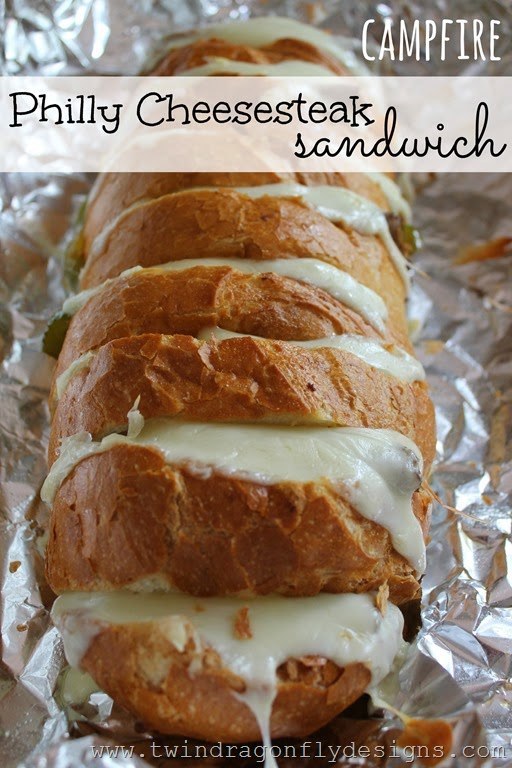 15.
Tinfoil Meat, Potato, and Veggie Bowls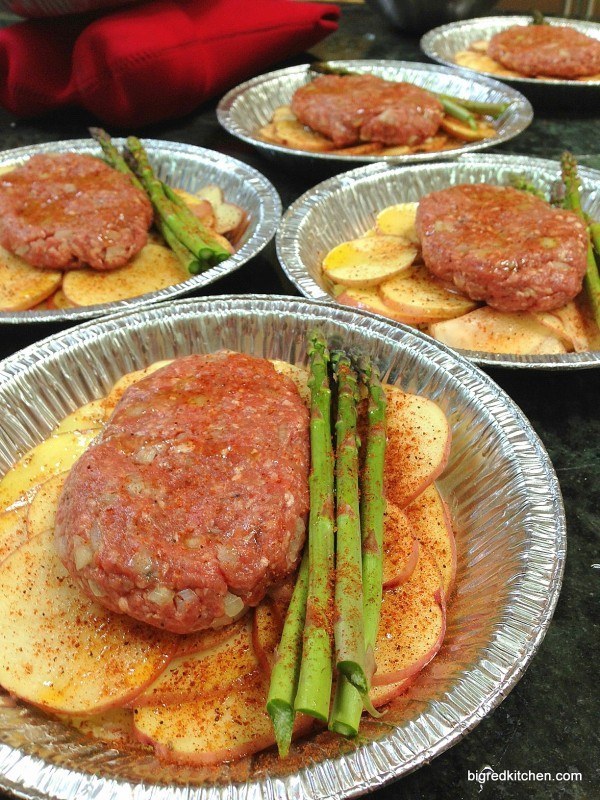 16.
Campfire Pizza Log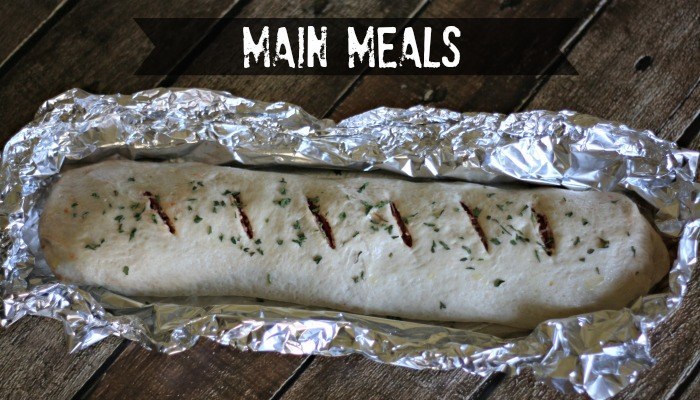 17.
Whole Wheat Pasta Packets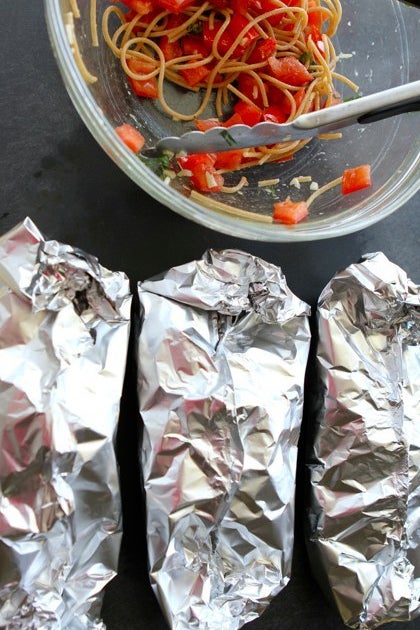 Camping purists will say that eating precooked pasta in the great outdoors is sacrilegious. I say OK, MORE FOR ME. Get the instructions.
18.
Pineapple Upside-Down Cake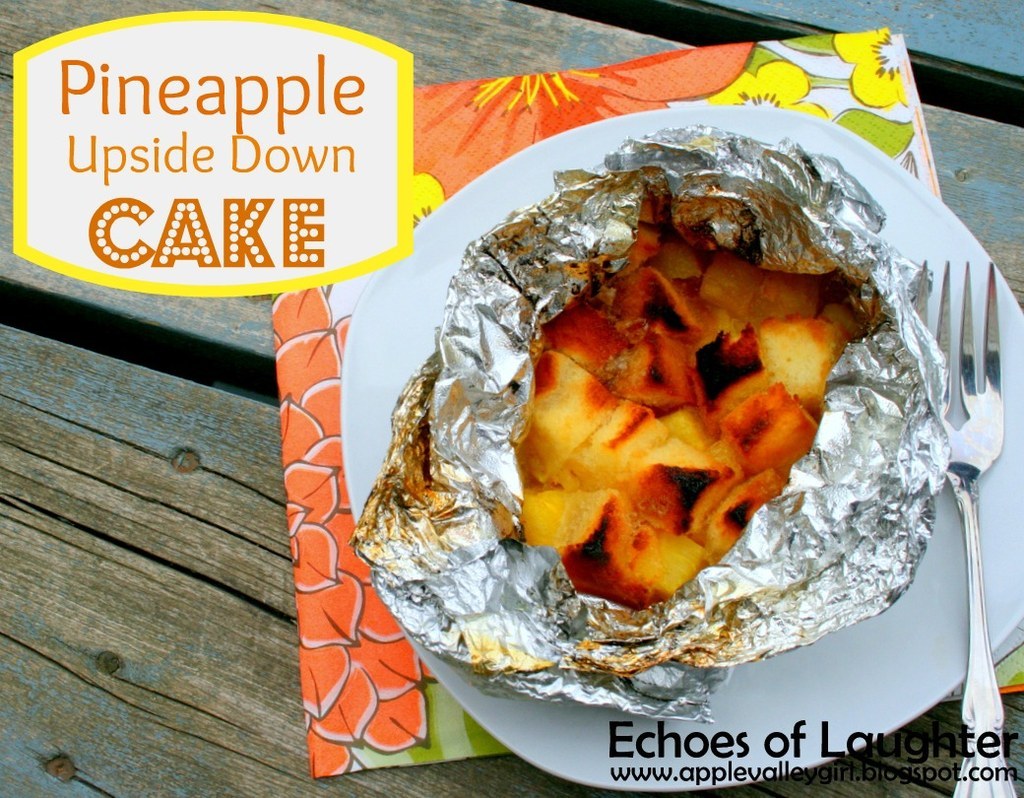 19.
Campfire Cones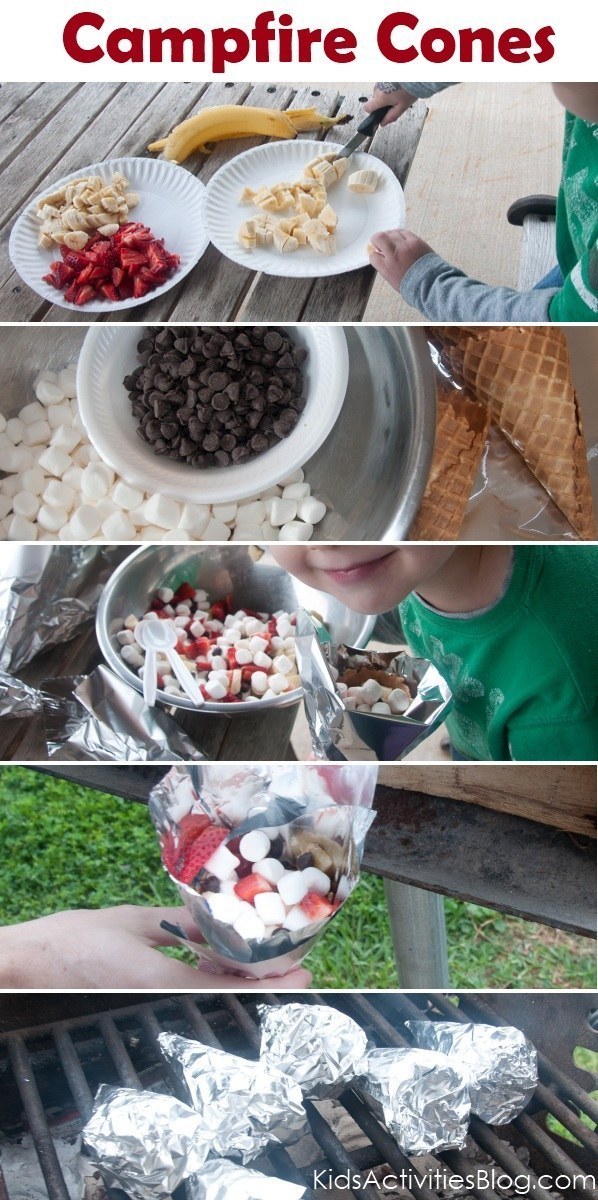 20.
Blueberry Cobbler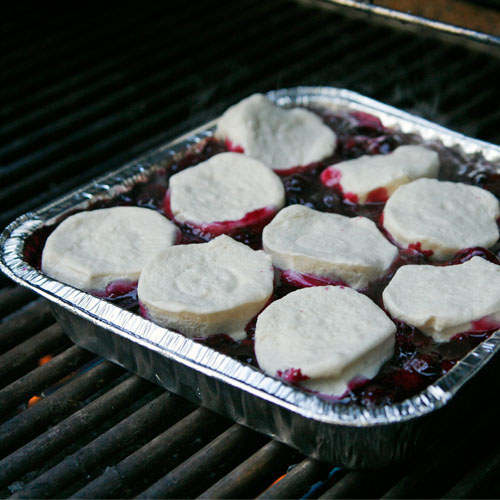 21.
Chocolate Marshmallow Banana Boats